What Is LeapVista?
With Steve and Evan Tan, can you truly start a profitable online store, or is this simply another phony scheme to stay away from?
What you should know is as follows. I get wary whenever I see online course developers flashing their expensive sports cars and touting their opulent lifestyles. That's because the majority of subpar courses and programs I've reviewed over the years share this particular similar characteristic.
They all attempt to entice individuals in with extravagant lives and exaggerated promises of quick money. The truth is that dropshipping is an expensive business model, but it is by no means a way of getting easy money. However, curiosity about it persists. As a result, classes ready to instruct people about the sector may be found everywhere.
Having said that, this review will examine LeapVista, a pretty controversial dropshipping course. We use the word "controversial" because it seems to have a lot of people stirred up.
If you'd like to find out more, just keep on reading.
The fact that you've taken a moment to scrutinize this product before signing up should be applauded. You've done yourself a huge favor. Your due diligence will save you from potentially wasting your time and money.
A good bit of research always goes a long way in the fight against online scams. Creating a sustainable full-time online business is not difficult. You just need to know where to look.
Before we proceed I'd like to let you know that I'm not linked to LeapVista in any sort of way and I'm not trying to sell you this product.
Instead, I'd like to show you why this program should be avoided…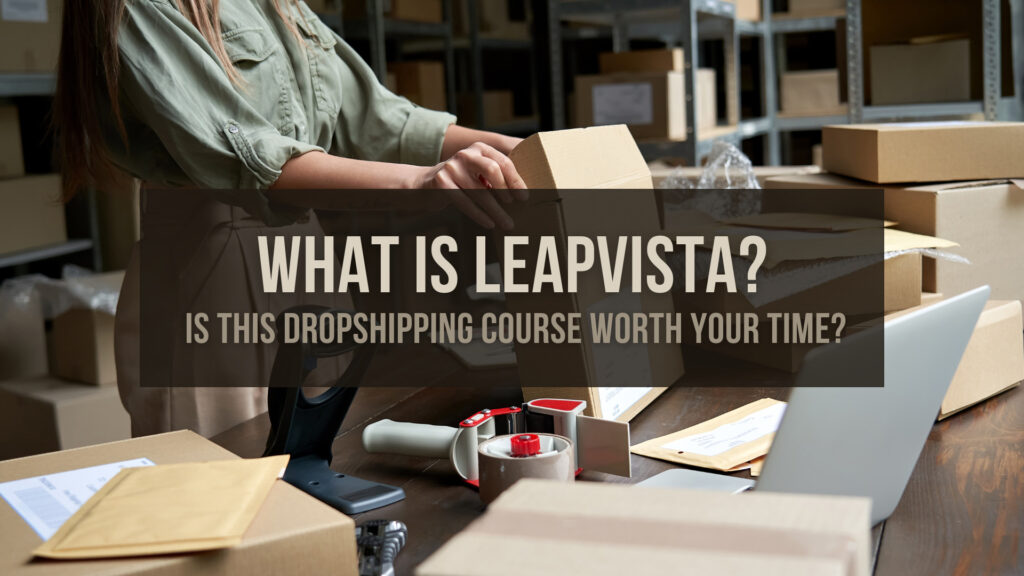 LeapVista Product Review
Name of Product: LeapVista
Owner: Steve and Evan Tan
Type of Product: Dropshipping Training Course
Cost of Product:  $997
Who Is This Product Best For? Anyone who wants to start a dropshipping business.
LeapVista Product Summary
A learning platform called Leapvista was developed for aspiring business owners and others who want to know more about dropshipping and eCommerce. But there is a lot of disagreement on the caliber of the training offered on this platform.
Many of the contents, according to former Leapvista members, are already available online for free. Some people also assert that all the favorable evaluations on websites like Trustpilot are made up.
The Tan brothers have been the subject of numerous allegations on the internet. And based on experience, it is usually preferable to concentrate on the negative aspects of things when it comes to training courses and programs like this one.
Product Rating: 40/100
Would I Recommend This Program: NO!
LeapVista Background

One of the most profitable business strategies in e-commerce, dropshipping is the focus of the e-commerce training program LeapVista. The course's objective is to assist students like you in beginning their e-commerce journey and to help you establish a dropshipping business.
Three persons manage LeapVista: chief marketing officer Gabriel Wong, chief operational officer Shannon Goh, and chief trainer Benjamin Tan.
At the moment, it appears that they are solely committed to promoting and selling Ecom Domination, one of the courses inside. It is a course designed to assist people to launch an online eCommerce business by purchasing goods from China through sites like AliExpress or Alibaba and reselling them in the USA and Europe for a profit.
You will learn all you need to get started, according to their sales page, before moving on to more sophisticated information that everyone wishing to succeed in this profession has to know.
Who Are The People Behind LeapVista?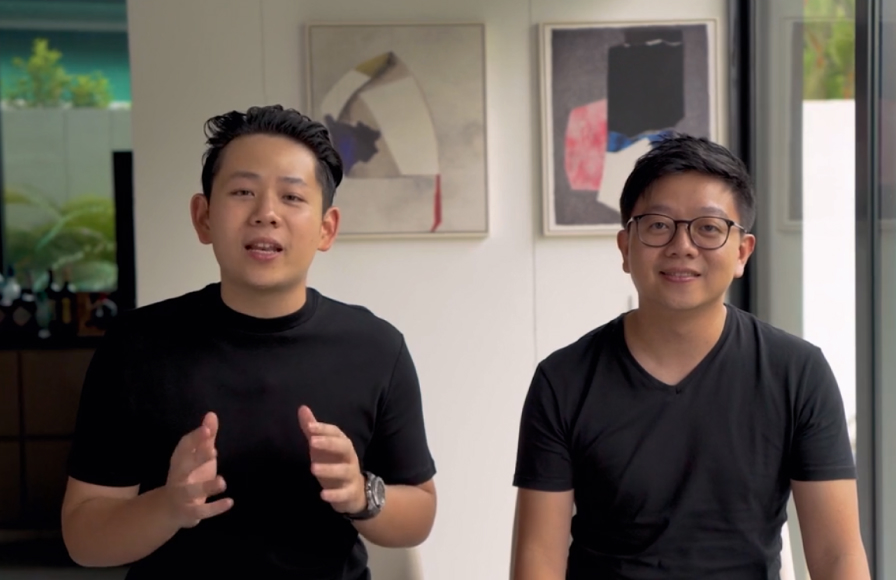 Steve and Evan Tan are the authors of the program. Steve operated a lucrative eBay business but left in 2007 to launch his own online store. He was making $500k on average per month two years later. In 2010, he launched a new firm, but it failed before the end of the year.
His subsequent endeavor was the Kreyos watch company, which he shut down in 2014. Steve fell into a depression as a result of this, but his brother Evan supported him.
Together, they launched an online store in 2016 and have been prosperous ever since. According to their "about us" page, they make an average of seven figures.
Inside LeapVista
There are three training programs in LeapVista:
Ecom Domination
AMZ Elite
Digital Secrets
Only the Ecom Domination program is offered as of this writing. The others have not yet been unlocked or made available, although that could change in the future.
You can anticipate the following from Ecom Domination:
Building Your Own Website
Shopify is the go-to website builder and e-commerce platform for LeapVista. Along with the necessary apps, you may create your own website in a matter of minutes. You'll need an hour to finish everything, including setting up checkout pages and payment gateways.
Although Shopify is a free platform, you must subscribe to get all of the features. Not to worry, Shopify just charges $29 per month for the essential features and $79 to construct a physical store or $299 per month for two physical stores.
Additionally, Shopify includes an affiliate program where you may get paid for referring customers to the service.
Products and Supplier Selection
Finding items and providers for your products is covered in the next section. You'll be sent to AliExpress, the primary resource for locating goods and sellers.
Any product you wish to offer on your e-commerce site can be found on AliExpress from one hundred or more vendors at a reasonable price. Keep in mind that AliExpress ships from China, so be prepared for logistical headaches and problems.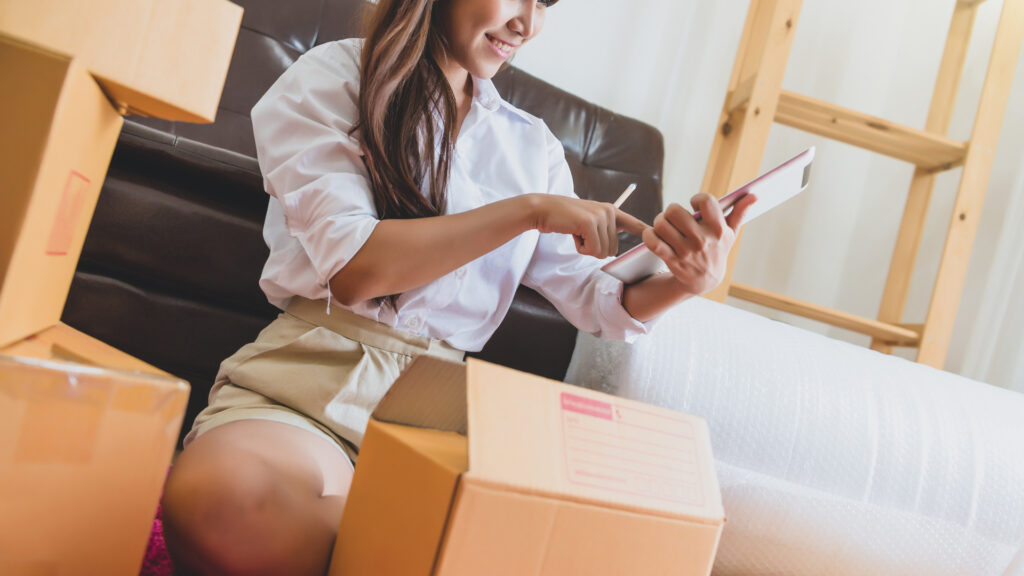 Adding Products in Your Shopify Store
Using Shopify to add panels is covered in the third module. In order to make your life easier, solutions like Dropified and Oberlo will be presented to you. Manually integrating these goods is time-consuming. The Tan brothers will demonstrate how to import directly into your website from AliExpress.
Getting Traffic to Your Store
The final module will cover the topic of increasing store traffic since, let's face it if no one visits your stores, you won't be generating any money. You'll learn how to leverage Facebook and Google Ads to generate both free and paid traffic.
Paid advertisements will be pricey and involve a lot of trial and error. But do not fret, the Tan brothers also know how to launch your products and use email marketing to make things simple for you.
Getting Started with LeapVista
Your one-time cost for LeapVista will be $997. You will receive access to all training courses, even those that haven't yet been made public.
LeapVista Ugly Truths Exposed!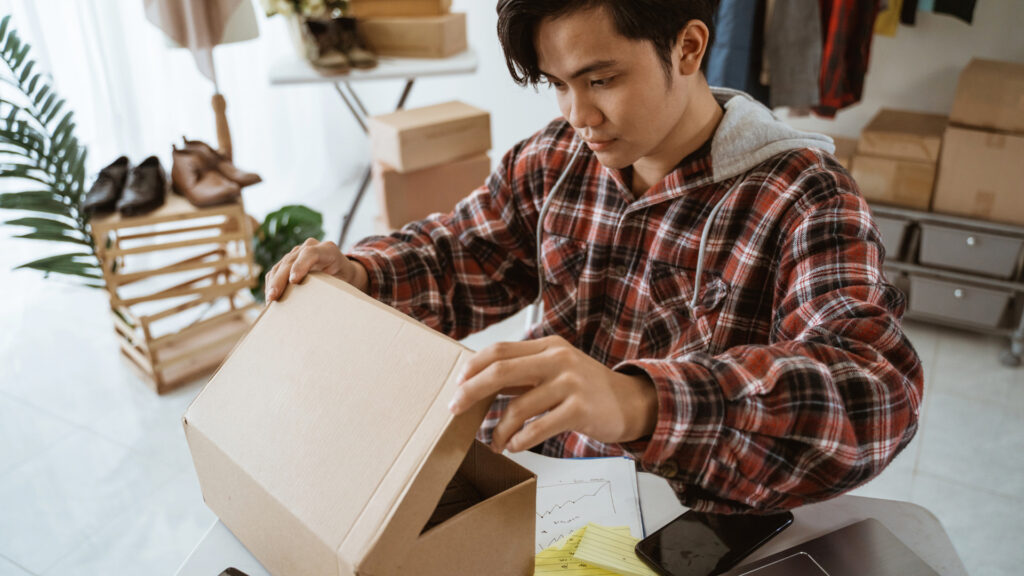 #1 Possible Fake Reviews
Due to the numerous complaints made by former participants and students regarding the caliber of the training material, there are now many controversies and problems inside the program.
Additionally, they assert that because these students had various experiences, they were able to identify phony good evaluations on Trustpilot. We won't presume which of these statements is true because we have no method of confirming them, so we'll just leave it at that.
#2 Dropshipping Is An Expensive & Difficult Business Model
Dropshipping is an expensive business model, and using sponsored advertising only makes it more costly. To make paid advertisements effective for you, you'll need to invest a few thousand dollars, and even then, your business success isn't guaranteed.
Not to add that the logistics of moving goods from China to any location in the world can be challenging due to the ongoing Covid-19 outbreak. You cannot actually be certain that clients will receive their orders on time. Language barriers will also be a problem for you because not all AliExpress suppliers are able to speak English.
Advantages of LeapVista
LeapVista is just another run-of-the-mill dropshipping course that offers nothing particularly unusual or distinctive to it. There are definitely better options for you out there.
Is LeapVista a Scam or a Legit Program?
LeapVista is not a scam and is a legitimate training program for Dropshipping. We'll just leave it at that as it doesn't provide anything unique.
How Do I Use The Internet to Make a Full-Time Salary?
I'm not a big fan of get-rich-quick schemes, let's just say that I've been caught short a few times.
Instead, an Amazon FBA Business is my leading recommendation for people that want to build a thriving full-time online business working from home.
Here are my reasons why…
There's no pressure to recruit family and friends, or anyone else for that matter.
Learn a unique method to source incredible, high-profit, low-competition products that are virtually hidden from your competitors. 
You don't need to sell hundreds of different products to create lucrative profits with this fresh, exciting business model.
An Amazon FBA business can help you to…
Generate a 5-7 Figure Salary and become financially free from the limitations of a traditional day job. You can do this in less than 12 months!
If you want to find out how I did it, Click Here!
Similar Programs To Be Aware Of: