What Is AWOL Academy?
Like any other industry, affiliate marketing is a business. No matter what level you are at, it matters not. You have to put a lot of work into it. Many people frequently make the error of believing it to be a get-rich-quick scheme. The fact is, there are many facets to this industry.
And you'll need to be willing to put in a lot of time sifting through those levels if you want to be successful at affiliate marketing. You must gain knowledge in website development. Then there is blogging and creating material for your site. But before you can even start making content, you must also learn about keyword research, among other things.
But where can you even begin to learn all these things? 
As you might already know, there is a multitude of courses online being offered right now in regards to affiliate marketing but for today we will be focusing on a specific one called AWOL Academy.
Just in case you weren't aware, AWOL Academy is essentially a high-ticket course that offers to teach you how to make money online through affiliate marketing and gives you the chance to make money by offering the same educational opportunity to others.
If you're curious about how it all works or whether it can really help you succeed, rest assured that you've come to the right place to learn everything you need to know.
The fact that you've taken a moment to scrutinize this product before signing up should be applauded. You've done yourself a huge favor. Your due diligence will save you from potentially wasting your time and money.
A good bit of research always goes a long way in the fight against online scams. Creating a sustainable full-time online business is not difficult. You just need to know where to look.
Before we proceed I'd like to let you know that I'm not linked to AWOL Academy in any sort of way and I'm not trying to sell you this product.
Instead, I'd like to show you why this program should be avoided…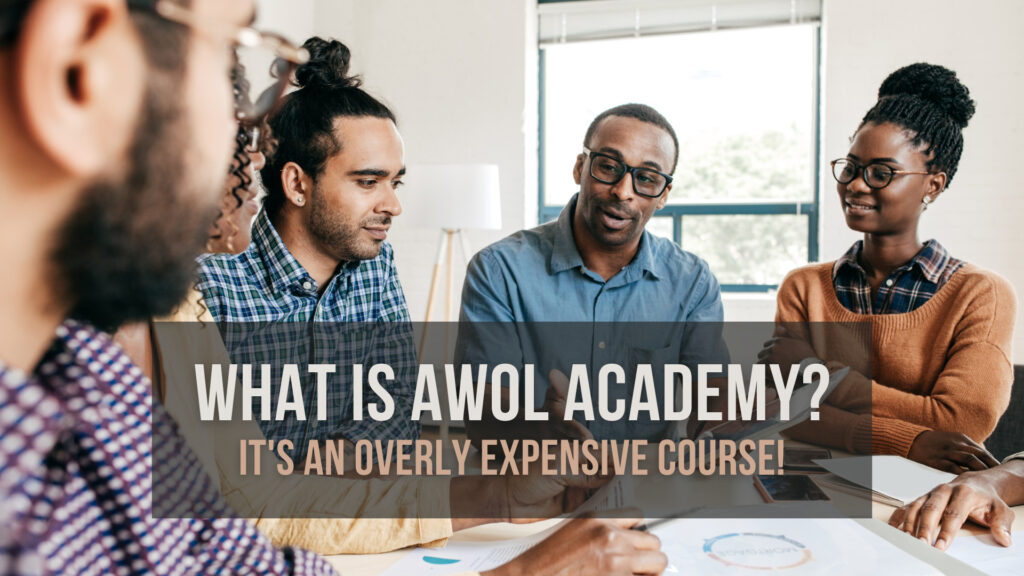 AWOL Academy Product Review
Name of Product: AWOL Academy
Owner:  Kameron George & Keala Kanae
Type of Product: Affiliate Marketing Training Platform
Cost of Product: $99 + Upsells that range up to $9,997
Who Is This Product Best For? Anyone who can afford to spend around $10k on a single training program.
AWOL Academy Product Summary
AWOL Academy is a pricey affiliate marketing training course that was designed to assist you in promoting other people's products in order to earn money online. However, you should think twice before making a purchase since after you sign up, there are a few thousand dollar upsells waiting for you.
You see, the Pro Academy introductory course inside AWOL Academy is nothing more than a few fundamental teachings regarding the affiliate marketing industry. It's safe to state that the initial training won't allow you to create a fully operational online business. 
After signing yourself up, you will be routed to further courses, each of which will offer lessons that are increasingly more advanced. All in all, in order to complete your whole business with AWOL Academy, you must pay a total of $10K!
Product Rating: 60/100
Would I Recommend This Program: NO!
AWOL Academy Background

A high-priced course called AWOL Academy was developed by a man by the name of Keala Kanae, and it makes the promise that it can help you succeed online through a process known as affiliate marketing.
Affiliate marketing generally involves pushing content for items made by other people in exchange for commissions from any sales you make. I'll agree that affiliate marketing is a really effective technique to create an online income, and it's how I personally generate my own money online.
The majority of businesses, including well-known ones like Amazon, Apple, and many others, offer affiliate programs that allow you to promote their goods in exchange for payment.
To dispel any misunderstanding or misperception, affiliate marketing is unquestionably a legitimate method of earning money online.
However, as you may already be aware, joining an affiliate network does not automatically entitle you to earn money right away. While it is a great way to make money, success does require you to have a few skills; this is where AWOL Academy comes in.
According to Keala Kanae, the goal of his AWOL Academy program is to walk you through the process of starting a profitable affiliate marketing business online. He also asserts that he will give you $10,000 in cash simply for trying if you don't succeed in making money through his course.
Furthermore, the primary goal of AWOL Academy is to build affiliate funnels, direct traffic there, and turn browsers into customers. Keala Kanae and Kameron George concentrate on doing this by using bought traffic (PPC).
Inside AWOL Academy
You will receive a FREE PDF and a 2-hour masterclass from Keala before they sell you their first product. The masterclass contains some excellent information, but as usual, it is just a sales pitch for their primary offering.
Pro Academy ($99)
You'll learn step-by-step how to set up your own website, hosting, and sales funnel in this 5-module course. However, there is not much training available here. A questionnaire must be completed, and there will be some videos for you to watch.
You are essentially being asked about your ambitions, aspirations, and current financial condition. You will then be prompted to schedule a 1-hour call with your coach. The coach appears to be there to aid in your beginning. Furthermore, I learned that the purpose of the questionnaire is to help the coach better understand your circumstances so they can upsell you on their next offering.
Another thing you'll notice in this course is that you'll have to shell out more cash to set up additional tools, like:
LeadPages – Landing page builder ($48-$79/month)
GetResponse – Email Autoresponder ($15/month)
ClickMagick – Tracking System ($12-$17/month)
Inbox Academy ($297)
Basically, they teach you their "secret" email marketing techniques in this course to raise your open and click-through rates.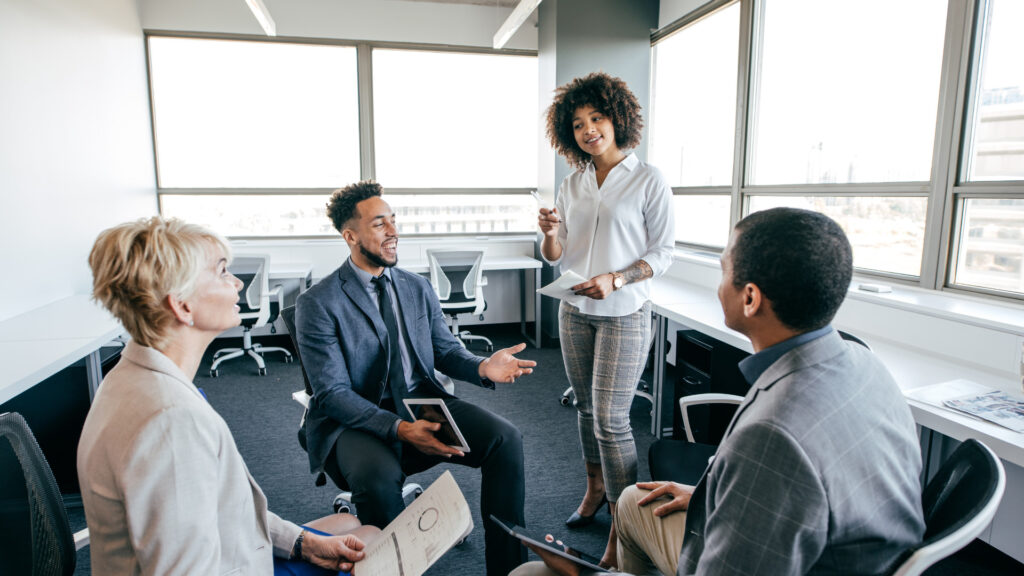 Conversion Academy ($997)
This course focuses on sales strategies to increase the number of visitors who become customers and increase your earnings. To assist you raise your conversion rate, they'll teach you techniques like storytelling, live presentations, and attractive sales writing.
Traffic Academy ($997)
You can learn a variety of strategies for increasing high-quality traffic here. The drawback is that they only concentrate on paid traffic, or traffic that is purchased. They barely mentioned cost-free strategies like organic traffic.
Masters Academy ($3,497)
The Masters Academy is not only significantly more expensive but also covers some of the more complex topics, such as mindset training and money management. But in my opinion, that mindset ought to be introduced right away, before you even begin creating your first website and sales funnel.
Even with the strongest marketing plan, it's difficult to achieve without the right mindset.
AWOL Elite ($9,997)
AWOL Elite allows you to work weekly directly with expert marketers from their team and is held accountable for each step of the journey. They can assure you that you will make $10,000 within 90 days because of this.
Getting Started with AWOL Academy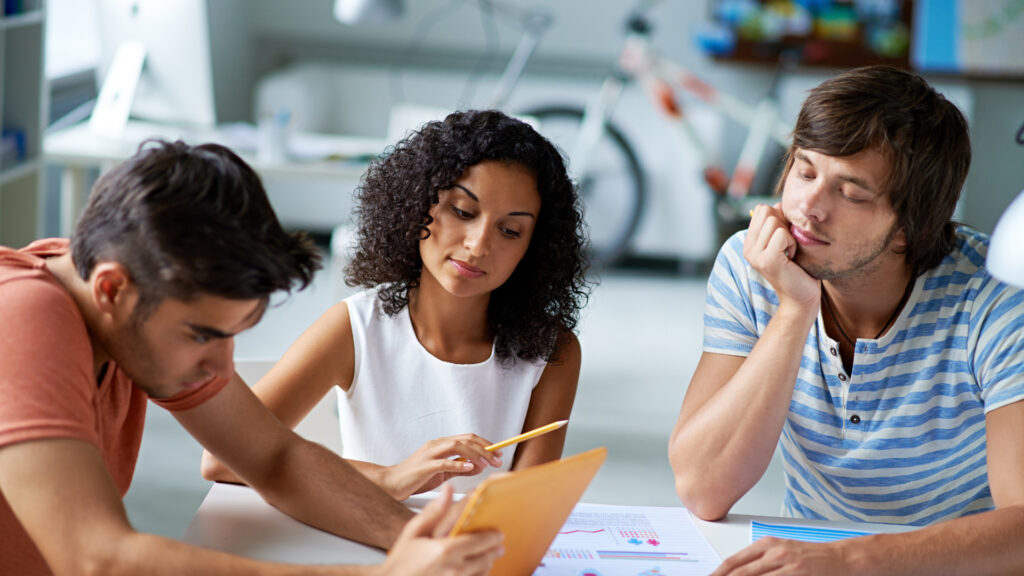 As previously mentioned, you can get started with AWOL Academy for as low as $99. However, once you sign up for their program, you will be bombarded with numerous upsells that can cost you around $10K!
AWOL Academy Ugly Truths Exposed!
#1 Overpriced Upsells
The price and upsells of AWOL Academy are what I hated the most. You will end up having to pay more than $15K in total to participate in all of their programs!
Regardless of how good a course might be, I don't think a single training program should cost that much.
#2 Focuses Too Much On Paid Traffic
As if you're not spending enough, the course puts a lot of emphasis on paid traffic. You will need an additional few hundred dollars each month to spend on advertising and driving traffic to your website because the traffic approach that AWOL Academy is teaching primarily relies on paid advertisements.
Another drawback of this is that newbies sometimes lose a lot of money on paid traffic in the beginning because it takes them some time to learn the ropes.
Advantages of AWOL Academy
#1 No Questions Asked Money-Back Guarantee
Within the first 14 days, you can request a full refund if you're not happy with their course.
#2 Decent Coaching
Without a doubt, Kameron and Keala spent a significant amount of time and money on the courses' core material. Many users who have completed their courses have given them very positive feedback regarding the caliber of their material. Therefore, one of the best aspects of AWOL Academy is unquestionably the in-depth coaching you receive.
Is AWOL Academy a Scam or a Legit Program?
Because it offers decent training materials to educate people about affiliate marketing, AWOL Academy is no scam.
The cost is still the biggest issue with AWOL Academy. It's outrageously pricey and absurd. I've seen this kind of scam so frequently that I'm starting to get sick of it. But the reason they are so common is that the owners may still make a ton of money using this kind of tactic.
Without a doubt, you can easily have the same quantity and caliber of training for a considerably lesser cost.
How Do I Use The Internet to Make a Full-Time Salary?
I'm not a big fan of get-rich-quick schemes, let's just say that I've been caught short a few times.
Instead, an Amazon FBA Business is my leading recommendation for people that want to build a thriving full-time online business working from home.
Here are my reasons why…
There's no pressure to recruit family and friends, or anyone else for that matter.
Learn a unique method to source incredible, high-profit, low-competition products that are virtually hidden from your competitors. 
You don't need to sell hundreds of different products to create lucrative profits with this fresh, exciting business model.
An Amazon FBA business can help you to…
Generate a 5-7 Figure Salary and become financially free from the limitations of a traditional day job. You can do this in less than 12 months!
If you want to find out how I did it, Click Here!
Similar Programs To Be Aware Of: