What Is Amazon FBA Ninja?
Do you want to create an online eCommerce company that sells products without having to deal with the time-consuming complexities of designing a system for storing the goods, fulfillment, shipment, or even customer service?
With this type of business model, Amazon FBA, or Fulfillment by Amazon, is one of the most profitable earning options online. You may make millions of dollars selling various things without even needing to own your own physical business if done correctly.
It is, however, not something you can decide to do overnight. There are many nuances to running an Amazon FBA business, which is why these courses exist. It's critical to understand the strain of managing stock and product delivery.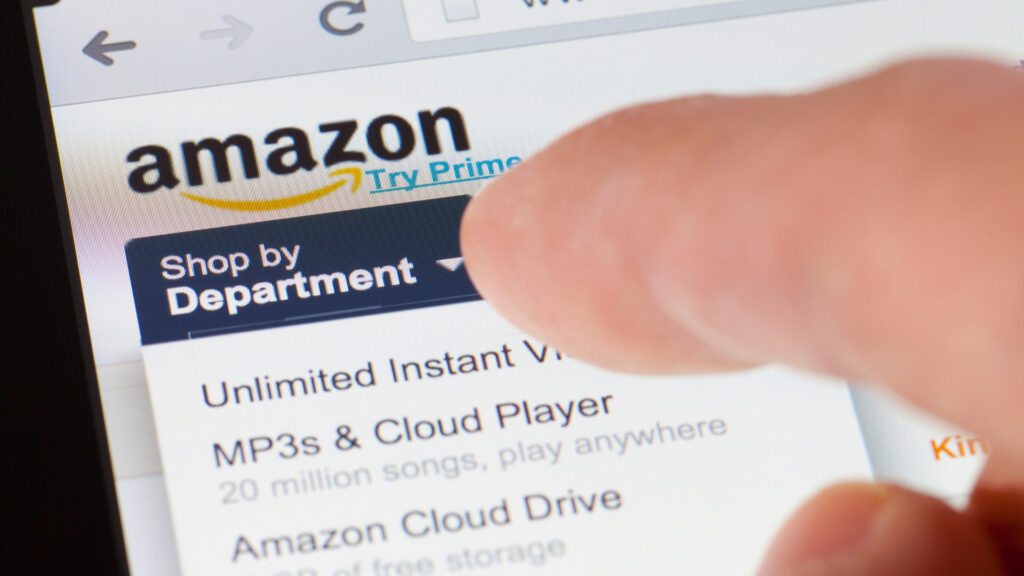 You may keep the appropriate inventory in Amazon's warehouse using this service. Furthermore, you won't have to bother about shipping or inventory storage. You may supplement your income by providing this additional service.
However, you should not just decide to start using this service and hope for the best. You must first understand the concept and the factors that should be considered along your journey. However, there are only a few FBA courses that are truly worth taking and investing money in.
So we'll be looking into Amazon FBA Ninja in today's review. This is a course taught by someone who has made a living off of internet marketing and eCommerce.
The fact that you've taken a moment to scrutinize this product before signing up should be applauded. You've done yourself a huge favor. Your due diligence will save you from potentially wasting your time and money.
A good bit of research always goes a long way in the fight against online scams. Creating a sustainable full-time online business is not difficult. You just need to know where to look.
Before we proceed I'd like to let you know that I'm not linked to Amazon FBA Ninja in any sort of way and I'm not trying to sell you this product.
Instead, I'd like to show you why this program should be avoided…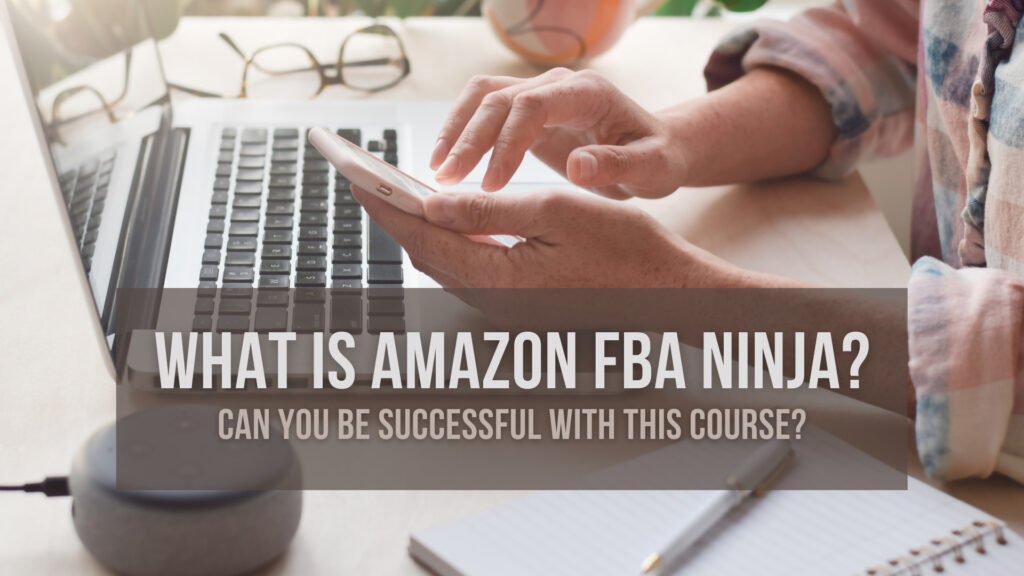 Amazon FBA Ninja Product Review
Name of Product: Amazon FBA Ninja
Owner: Kevin David
Type of Product: Amazon FBA Training Course
Cost of Product: $1,997
Who Is This Product Best For? People who want to start an FBA business and aspiring business owners.
Amazon FBA Ninja Product Summary
The Amazon FBA Ninja is an online course that breaks down the steps involved in selling things on Amazon. This Ninja Masterclass, which was released in 2017, was one of Kevin David's courses, and it focused on the mechanisms that make the Amazon FBA process operate.
By far, it's one of the most trustworthy and thorough training courses we looked at. Despite the expensive price tag, understanding FBA from Kevin David's expertise in the industry is extremely valuable.
Product Rating: 80/100
Would I Recommend This Program: YES!
Amazon FBA Ninja Background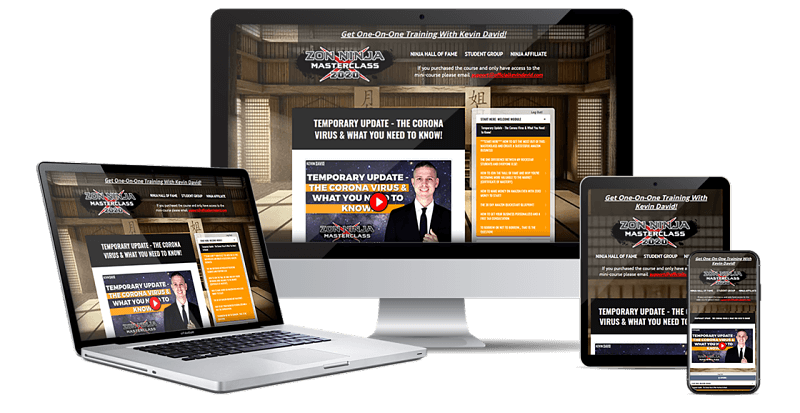 Amazon FBA Ninja course is a training program for people of all abilities, but it is specially designed to assist people in starting up on Amazon FBA, or Fulfillment by Amazon. The entire course is packed with important knowledge that will help you succeed in your business.
Overall, I'd say this is a fairly comprehensive training program that can assist any rookie in setting up and maintaining an online company.
Product research, identifying suppliers, email marketing, choosing suitable plans, starting an account, generating relevant traffic, and other topics are addressed in this course. Several tools and pre-checks that can assist you in launching your items are also highlighted.
This can be a business endeavor for entrepreneurs who don't like the notion of a dropshipping firm.
Furthermore, the course is divided into eight modules, each of which has several videos. Three additional videos were also included at the conclusion.
Who Is Kevin David?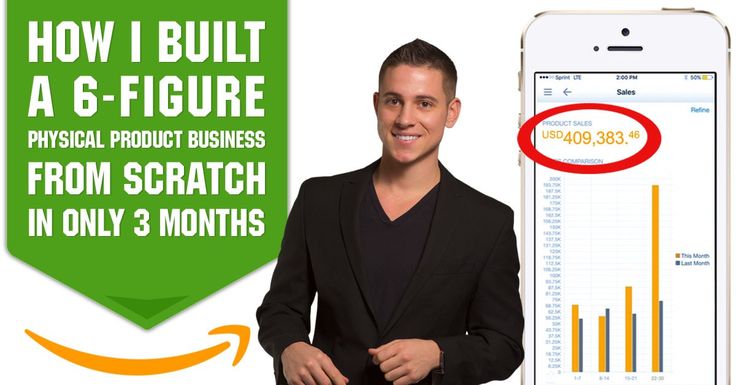 Kevin David, the guy behind Amazon FBA Ninja, is a digital marketer and one of Eugene, Oregon's most successful businessmen, with a profitable career thanks to the Amazon FBA program and method.
Before joining FBA, he worked at several businesses like designing gaming applications, producing articles, and even affiliate networks. He worked at Facebook for a brief period before leaving to start his Amazon venture.
On the internet, he's known as That Lifestyle Ninja, and he claims to have a net worth of more than $5 million. He's also the host of the Ninja Podcast and the creator of a number of online courses focused on Facebook Ads and Shopify.
Kevin David has a sizable internet following, with more than 896K Facebook fans, 468K Instagram followers, and over 1.47M YouTube subscribers.
Inside Amazon FBA Ninja
There are eight modules in total for Amazon FBA Ninja:
Module 1: Business Foundations
This session will teach you all you need to know about forming a limited liability company (LLC) without breaking the bank. You'll also learn how to identify solid FBA items and be introduced to the top things available right now in the business. You'll also learn about Kevin's favorite tools, such as Jungle Scout and ITrack 999 Cart Method.
Module 2: Barcodes and Suppliers
This module is divided into three sections. The first section includes product codes, universal product codes, and Amazon's unique barcodes (FNSKUs). It also covers the GS1 criteria as well as where to buy low-cost UPCs.
The second section of the program focuses on locating the top Alibaba suppliers for your Amazon business. He also shows you how to work your way through Chinese bureaucracy and send your products from China to Amazon warehouses.
The final section will go through how to utilize Seller Central to ensure that your items are correctly shipping to the Amazon Warehouse. You'll also discover why it's critical to examine these things before shipping from China.
Module 3: Brands and Prices
This module is separated into three sections, just like the second module.
The first section will go over Brand Registry and how to create a Canonical URL. Kevin discusses the benefits of registering your own trademark.
The second section focuses on properly formatting both the front end and back end of your listing. You'll also learn how to create your own keywords and how to locate the best ones. You'll also learn how to build videos and how to use them to make your listings stand out.
Dealing With Hijackers and Selling Out Of Stock are the topics of the third section. While waiting for a resupply, you'll also learn how to defend yourself from hijackers and how to improve your page's ranks.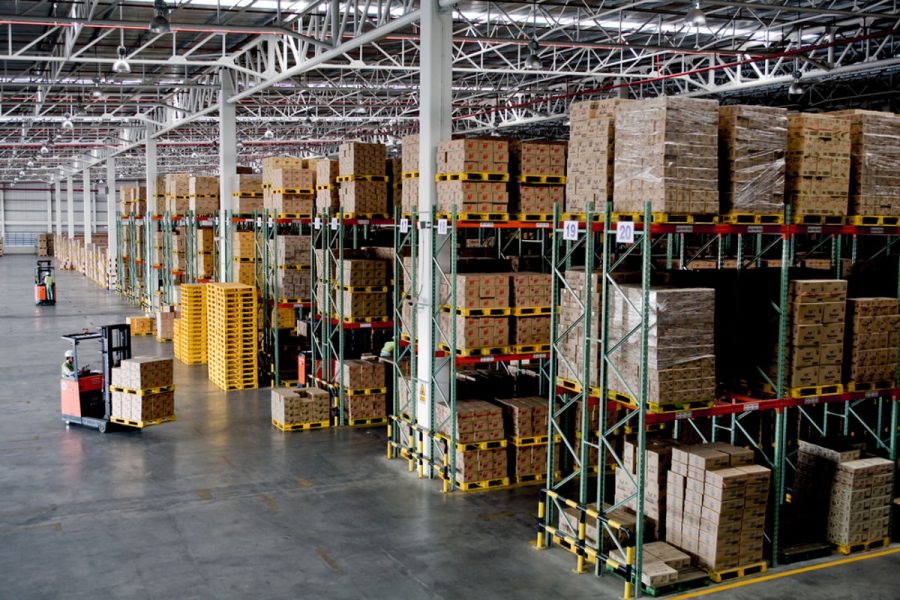 Module 4: Products Launch
This session covers how to launch your product and use freebies to increase your consumer base. You'll also learn how to hand out freebies and when to employ discounts and pricing tools. There are also tutorials on marketing and email list creation.
Module 5: Product Reviews
This session covers how to deal with both positive and negative Amazon product reviews. It has three films that cover email follow-up services, Amazon's TOS on reviews, and how to use Facebook review groups. You'll also learn how to communicate with your consumers so they can post a good product reviews.
Module 6: Amazon Marketing Services
This program is divided into two sections, the first of which covers the fundamentals of Amazon Marketing Services. Kevin will demonstrate how to use airline reward points to start a PPC campaign. In the second segment, you'll also get a PPC cheat sheet and tips on how to improve your ad campaigns.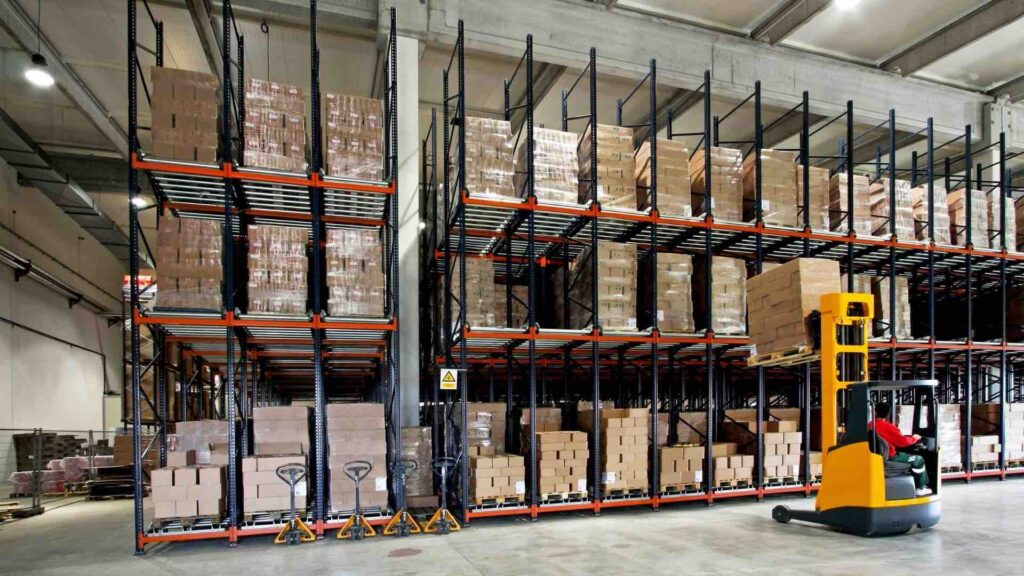 Module 7: Influencer Marketing
This is all about leveraging influencers to increase sales and expand your business. The first portion focuses on identifying the best influencers for your products and niche. You'll also learn how to calculate the average influencer pricing and track influencer marketing.
The second section covers how to utilize Facebook to grow your business, including how to build Facebook groups, launch Facebook marketing campaigns, and use the Facebook Messenger autoresponder.
Module 8: Scaling Hacks
There will always be a module on expanding your business in most FBA courses. This one is all about Amazon seller assistance, how to track down the most obscure reviews, and how to keep your business safe from hackers.
Getting Started with Amazon FBA Ninja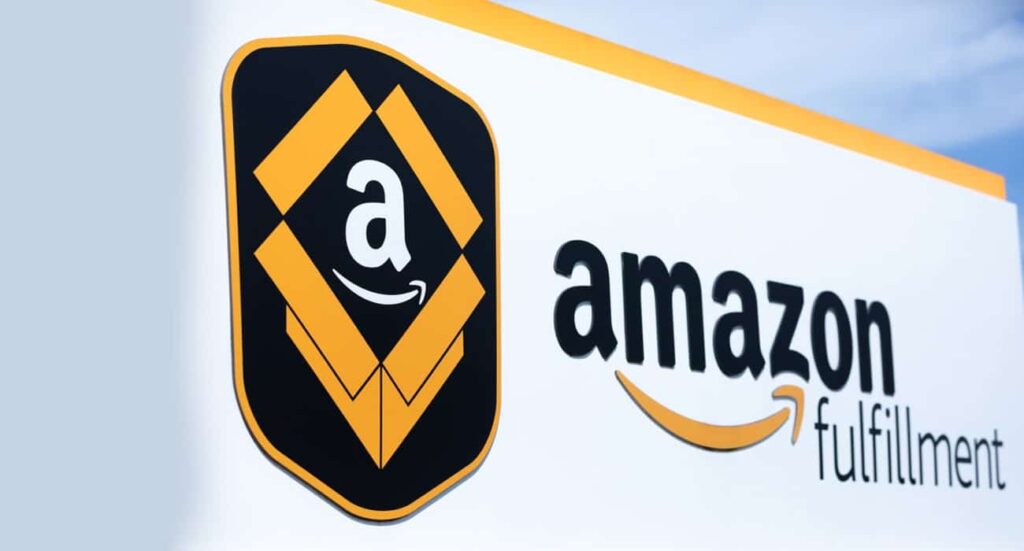 The one-time charge for Amazon FBA Ninja is simply $1,997. You gain access to his eight modules, plus five bonuses and additional PDF notes.
You will also have access to their compensation scheme, which will allow you to recoup the cost of the course. You may earn up to 41% commission on sales if you promote the course through ClickFunnel.
Amazon FBA Ninja Ugly Truths Exposed!
#1 Expensive
One of the biggest drawbacks of this training program is its price tag. Sure, there are more expensive courses out there but spending a few thousand dollars on a single course is not affordable to everyone.
Advantages of Amazon FBA Ninja
#1 Comprehensive Training
Because Kevin built the courses around his expertise, Amazon FBA Ninja covers a lot of areas when it comes to setting up your FBA foundation. Most of the subjects covered by Kevin in his modules are ones that the majority of content developers and course instructors overlook.
Furthermore, he is continually upgrading the course content, which is a good thing because the e-commerce industry's trends change in the blink of an eye.
#2 Offers A Compensation Plan
When comparing Amazon FBA Ninja to other courses, you won't have much of a chance to recoup your investment. Amazon FBA Ninja, however, does.
Their compensation structure is amazing, with a minimum of $400 back when you make a single sale. As you generate additional sales, you will eventually gain your money back and make a profit.
Is Amazon FBA Ninja a Scam or a Legit Program?
Amazon FBA Ninja is a legitimate training course. We have nothing but positive remarks about the program. However, Amazon FBA is not an easy venture nor is it for everyone.
With that said, if you're looking for genuine and legitimate opportunities to make money online and if you're not scared of putting in long hours, acquiring new skills, and changing your financial situation, you might want to get into affiliate marketing.
You can generate money online while also helping others by connecting people with the items and services they require or looking for.
The best thing about affiliate marketing is you can also use your knowledge of your hobbies, passions, and interests to establish your own profitable internet business.
If this is something that interests you, check out my recommendation below.
How Do I Use The Internet to Make a Full-Time Salary?
I'm not a big fan of get-rich-quick schemes, let's just say that I've been caught short a few times.
Instead, Affiliate Marketing is my leading recommendation for people that want to build a thriving full-time online business working from home.
Here are my reasons why…
You can get started for Free.
There's no pressure to recruit family and friends, or anyone else for that matter.
You can create a business from virtually any product including the ones that you already buy. You are not limited to low-income or inferior products.
Affiliate Marketing can help you to…
Generate a 4-Figure Monthly Salary and become financially free from the limitations of a traditional day job. You can do this in less than 12 months!
If you want to find out how I did it, Click Here!
Similar Programs To Be Aware Of: