What Is Jeff Walker's Product Launch Formula?
Any online business owner will face one reoccurring problem when it comes to getting their brand off the ground, and that particular concern is with launching. How you decide to launch your business or product can make or break your career.  That is how crucial this procedure is.
Thankfully, there is a course that can guide you in overcoming this obstacle. Product Launch Formula is the name of the course, and this will be the topic of today's review.
Is Jeff Walker's course, however, really going to help you build a thriving internet business, or will it just be another waste of time?
Product Launch Formula is a course that teaches individuals how to gain profit from their audience. You might be wondering what the Product Launch formula is all about, how it works, how much it costs, and so on.
So to find the answer to all your questions, just keep scrolling below!
The fact that you've taken a moment to scrutinize this product before signing up should be applauded. You've done yourself a huge favor. Your due diligence will save you from potentially wasting your time and money.
A good bit of research always goes a long way in the fight against online scams. Creating a sustainable full-time online business is not difficult. You just need to know where to look.
Before we proceed I'd like to let you know that I'm not linked to Jeff Walker's Product Launch Formula in any sort of way and I'm not trying to sell you this product.
Instead, I'd like to show you why this program should be avoided…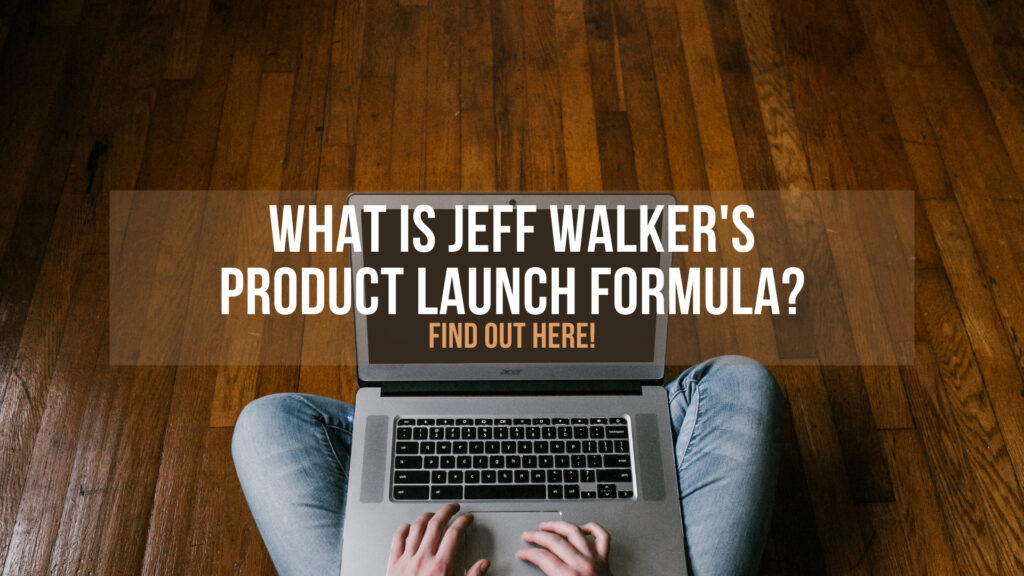 Product Launch Formula Product Review
Name of Product: Product Launch Formula
Owner: Jeff Walker
Type of Product: Online Business Program For Launching A Product
Cost of Product: $1,997
Who Is This Product Best For? Entrepreneurs, online business owners.
Product Launch Formula Product Summary
Product Launch Formula is a course program that will teach you how to correctly and efficiently launch your business. It's also being marketed as one of the best training programs for building and launching your own digital product from the ground up.
To put it simply, the Product Launch Formula can help you get to a place where you can sell your own products for a good profit if you already have a large following and know what they're searching for in a product or service.
Overall, if you're someone who is having trouble launching or getting people excited about the products and services you offer, this training would be a worthwhile investment.
Product Rating: 70/100
Would I Recommend This Program: YES
Product Launch Formula Background
Product Launch Formula is an online course that can assist you in not only launching your own fresh new product or service but also in doing it in a way that will surely attract interest and attention from your chosen niche and audience. 
It's crucial to keep in mind, however, that producing a high-quality product or service is only one aspect of running a successful online business. Apart from that, you should also think about things like doing further research in your niche or market to see whether there's any demand for what you're selling. After that, you must ensure that the correct ads are sent to the appropriate individuals.
Finally, you'll need to figure out how to generate buzz around your product or service so that people will want to buy it as soon as it's accessible on the market. This is where you'll be generating your profits.
The difference between successful product launches and those that just produce a few sales is that the latter frequently skip all of the extra steps that are necessary to make it succeed. This is what Product Launch Formula aims to provide in its training program.
Who Is Jeff Walker?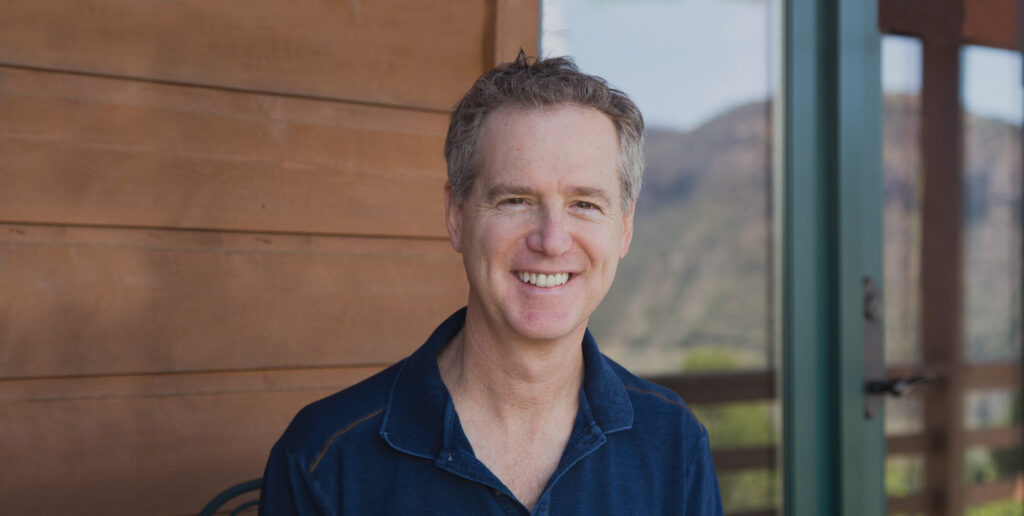 Jeff Walker is a successful marketer, entrepreneur, and author who began his career in internet marketing in 1996 when he was still publishing stock market-related email newsletters.
He, like everyone else seeking success, had to go through a lot before achieving his first breakthrough. Fast forward to now, and Jeff Walker has established himself as one of the internet industry's most popular and leading figures.
He then understood that if he sold his expertise and helped people in the process, it would bring more value to himself and others. The moment he decided to educate people on how to launch their businesses and services, the Product Launch Formula was born.
According to him, the Product Launch Formula has become the gold standard for launching goods, and services, providing whole businesses with massive momentum and remarkable success.
Jeff also has a best-selling book called "Launch: An Internet Millionaire's Secret Formula To Sell Almost Anything Online, Build A Business You Love, And Live The Life Of Your Dreams" in addition to Product Launch Formula.
Considering its success, there is definitely no doubt that Jeff Walker is legit, and mentoring you get from him will surely be of value. You can find out more about him here.
Inside Product Launch Formula
Product Launch Formula shows you how to execute lucrative launches in four stages. This training course offers nine modules that go through these four phases in depth.
Module 1: Your Launch Foundation
The first session will show you how to launch a product or service using five distinct techniques. You'll also learn about the four phases of launching a business: Seed Launch, Joint Venture Launch, Evergreen Launch, and Quick Launch.
Module 2: Your Launch Plan
This lesson will show you how to develop clear company goals and a route. You'll learn about picking a niche, deciding on a path for your firm, identifying your potential consumers, and defining goals.
Module 3: Pre Pre Launch
You'll learn about pain points and how to find your ideal clients in this section. This enables you to craft the most effective communications to reach out to people and give answers to their concerns. This not only allows you to engage with your consumers but also helps to generate excitement for your upcoming launch.
Module 4: Prelaunch
The fourth lesson will cover how to demonstrate to your audience that you have excellent information to give that does not overpromise or underdeliver.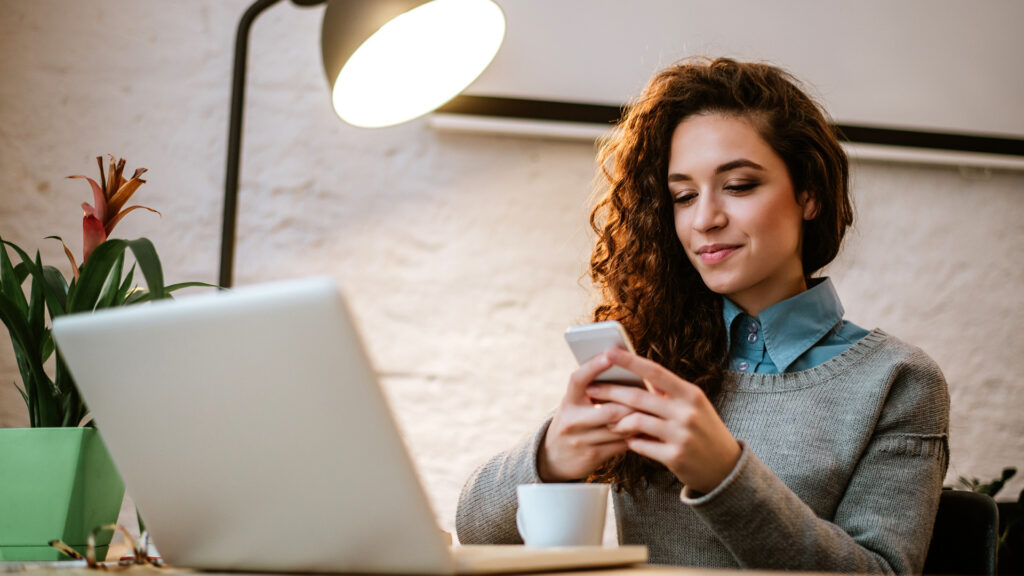 Module 5: Open Cart
The fifth session will show you how to begin aggressively selling and advertising your launch. You'll learn how to make sales videos and open cart emails in this section.
Module 6: Seed & Internal Launches
This lesson is critical for those who are new to selling and have no items or services to offer. Jeff's Launch Planner and Seed Launch Planner instructions make it simple for anybody to follow in his footsteps and put his ideas into action.
Module 7: Joint Venture Launches
Before you begin the module, you must first determine whether your product or service is going to be well-received by your customers. That is why you should start with the sixth module and apply it. This will help you to determine whether or not your launch will be of excellent quality.
Module 8: Evergreen Launches
This session focuses on Jeff's public launch approach for evergreen goods and services. This will help you to earn more money without putting in more effort.
Module 9: Business Launch Formula
The last session will show you how to launch various products and services while maintaining a consistent approach. The last section of this course is designed for those who have no prior experience running an online business.
Getting Started with Product Launch Formula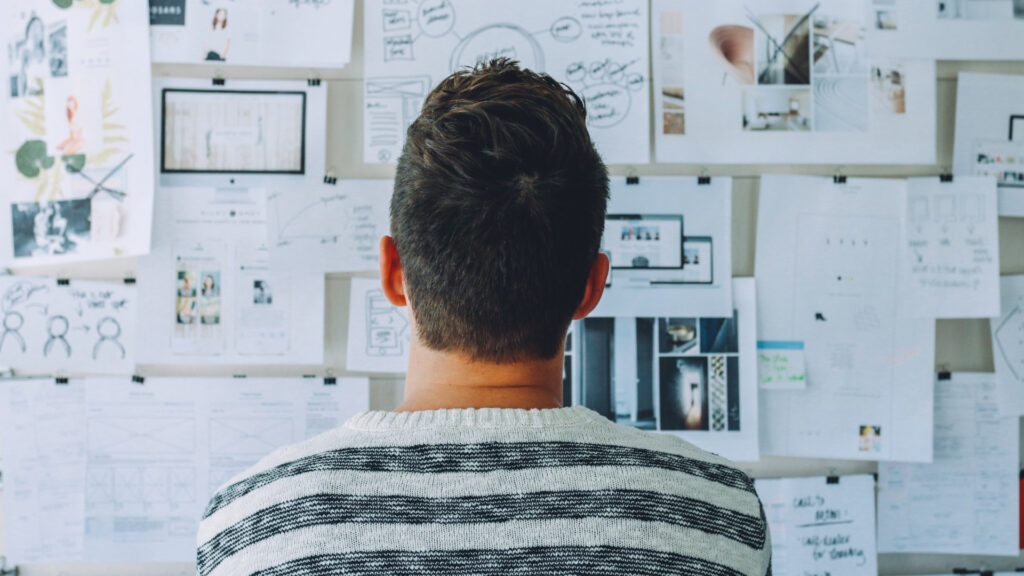 When purchasing the Product Launch Formula, you have two choices for the payment plans. You can choose between a one-time payment of $1,997 or six monthly payments of $397. The second option requires you to spend less at first, but you will wind up paying more in the end.
The good news is that there is a no-questions-asked 14-day money-back guarantee. If you request a refund within 14 days, you will get your money without having to meet any prerequisites or criteria.
Product Launch Formula Ugly Truths Exposed!
#1 Not Ideal For Beginners
Product Launch Formula may not be the best option if you want to invest in a course that will teach you all you need to know about generating money online. Certain sections of the course imply that you already have a business up and operating, or that you have a handful of items or services to launch.
If you're a complete beginner, this is not the most ideal course for you and you might want to learn the fundamentals first before diving into launching your own product.
#2 Expensive
In all honesty, a couple of thousand dollars for a course is a significant sum of money, and obviously, not everyone can afford it. You do, however, get what you pay for, which is high-quality content and training.
Advantages of Product Launch Formula
#1 Jeff Walker Is Legit
Jeff Walker himself is one of the biggest selling points of the Product Launch Formula. Jeff has enough experience in the field to know how to generate money online, and he would happily show you how so you can find the same success he did.
Is Product Launch Formula a Scam or a Legit Program?
Product Launch Formula is a legitimate and high-quality training course that will help you to successfully launch your products or services. Here, you'll learn how to make people pay attention to whatever it is you're selling that will potentially lead to sales.
However, because this is not a course aimed at beginners, you might want to look elsewhere and build your foundation first before thinking of launching your own products. If you want my recommendation, just read what I have for you below.
How Do I Use The Internet to Make a Full-Time Salary?
I'm not a big fan of get-rich-quick schemes, let's just say that I've been caught short a few times.
Instead, an Amazon FBA Business is my leading recommendation for people that want to build a thriving full-time online business working from home.
Here are my reasons why…
There's no pressure to recruit family and friends, or anyone else for that matter.
Learn a unique method to source incredible, high-profit, low-competition products that are virtually hidden from your competitors. 
You don't need to sell hundreds of different products to create lucrative profits with this fresh, exciting business model.
An Amazon FBA business can help you to…
Generate a 5-7 Figure Salary and become financially free from the limitations of a traditional day job. You can do this in less than 12 months!
If you want to find out how I did it, Click Here!
Similar Programs To Be Aware Of: