What Is Freedom Formula?
These days, scams typically try to sell you an imaginary system or direct you to another software that offers to sell you an imaginary system. No matter how they do it, both of them tend to offer exaggerated promises and false income claims.
With that said, I'm going to be reviewing the Freedom Formula for today since it claims to have assisted average individuals like you in earning thousands of dollars in commissions.
The so-called proprietor of this program is someone named Keysha, who likewise asserts that you may thrive in her business without having a degree or prior expertise in internet marketing.
Their promises may have attracted your eye when you visited their website and found them to be intriguing, but with the prevalence of scam programs online nowadays, you want to make sure this is the real thing.
So, is the Freedom Formula legit or just another scam?
After reading this Freedom Formula review, you'll be able to answer that question because I'll provide you with all the information you need to decide whether or not to invest in this software.
The fact that you've taken a moment to scrutinize this product before signing up should be applauded. You've done yourself a huge favor. Your due diligence will save you from potentially wasting your time and money.
A good bit of research always goes a long way in the fight against online scams. Creating a sustainable full-time online business is not difficult. You just need to know where to look.
Before we proceed I'd like to let you know that I'm not linked to Freedom Formula in any sort of way and I'm not trying to sell you this product.
Instead, I'd like to show you why this program should be avoided…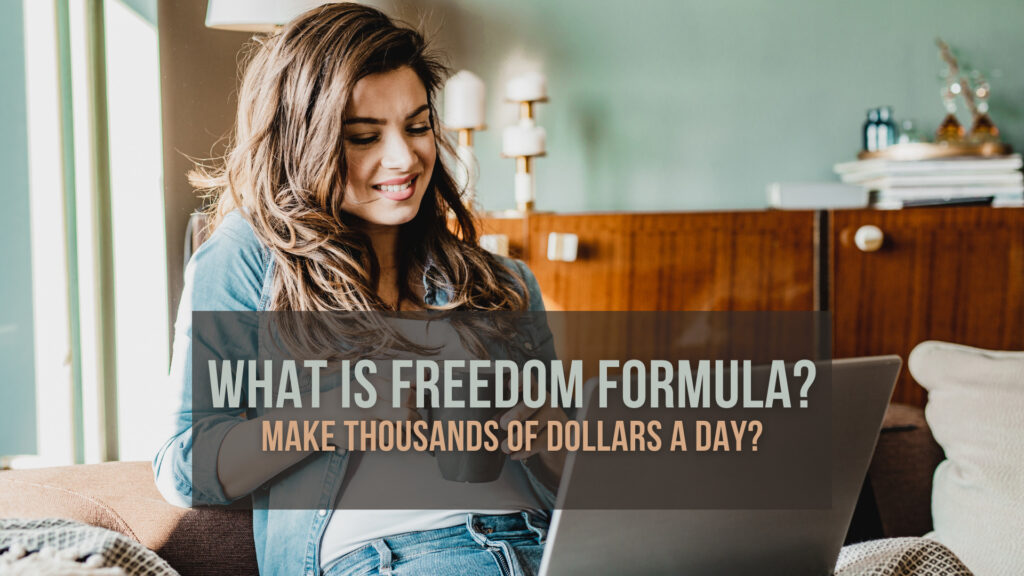 Freedom Formula Product Review
Name of Product: Freedom Formula
Owner: Keysha
Type of Product: Affiliate Marketing Program
Cost of Product: $37
Who Is This Product Best For? No one!
Freedom Formula Product Summary
A product called Freedom Formula advertises that it has assisted average people just like you in earning commissions totaling thousands of dollars. This program's so-called owner, Keysha, also claims that you don't need a degree or previous expertise in internet marketing to be successful with it.
The problem is that they don't exactly demonstrate how to accomplish it or how it's even feasible. The biggest warning sign that came out during this review would have to be that it's a sales funnel for another fraud. Read on to find out more.
Product Rating: 0/100
Would I Recommend This Program: DEFINITELY NOT!
Freedom Formula Background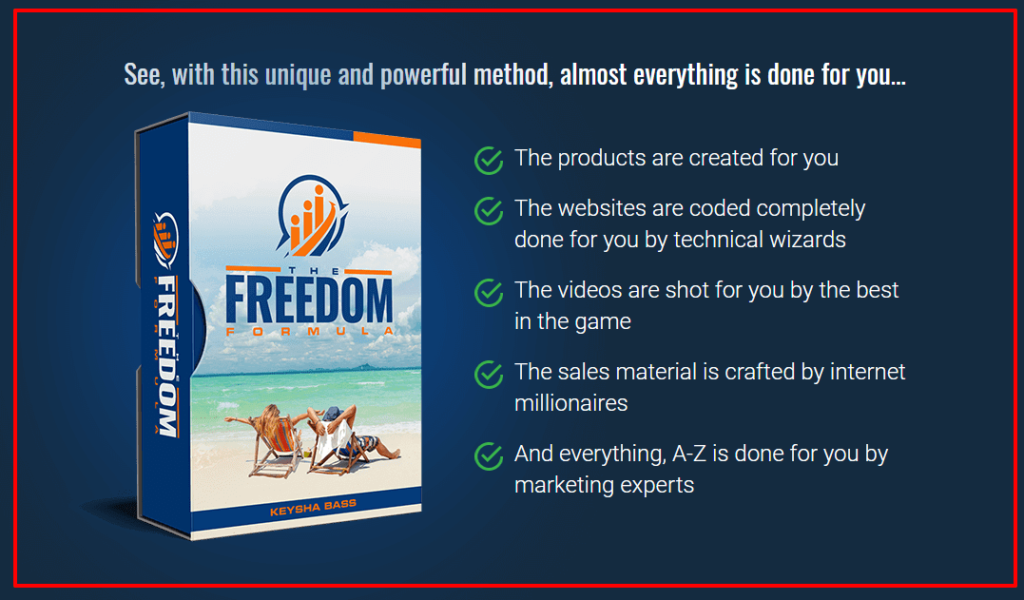 When you go to Freedom Formula's landing page, the first thing you might notice is that it closely resembles another program called The Profit Shortcut. Whether this is pure coincidence or they're run by the same people, I'm not sure entirely.
Putting that aside, I continued on to their site and watched their sales video, which lasted for 20 to 30 minutes and was hosted by a woman by the name of Keysha. She asserts that using this strategy would enable you to make thousands of dollars every month.
If you pay close attention, they are actually attempting to offer you a get-rich-quick scheme that accomplishes nothing for you and only benefits Keysha and anyone working for her financially.
Keysha raves on and on about how you can make large commissions from the system without putting in a lot of time or effort on your end. She even goes so far as to claim that her approach is the only way to solve all of your money issues.
There was no more information on what the system is truly about throughout the sales video. You won't learn how it operates or how you generate income. Keysha never says anything except boasts and business pitches.
Inside Freedom Formula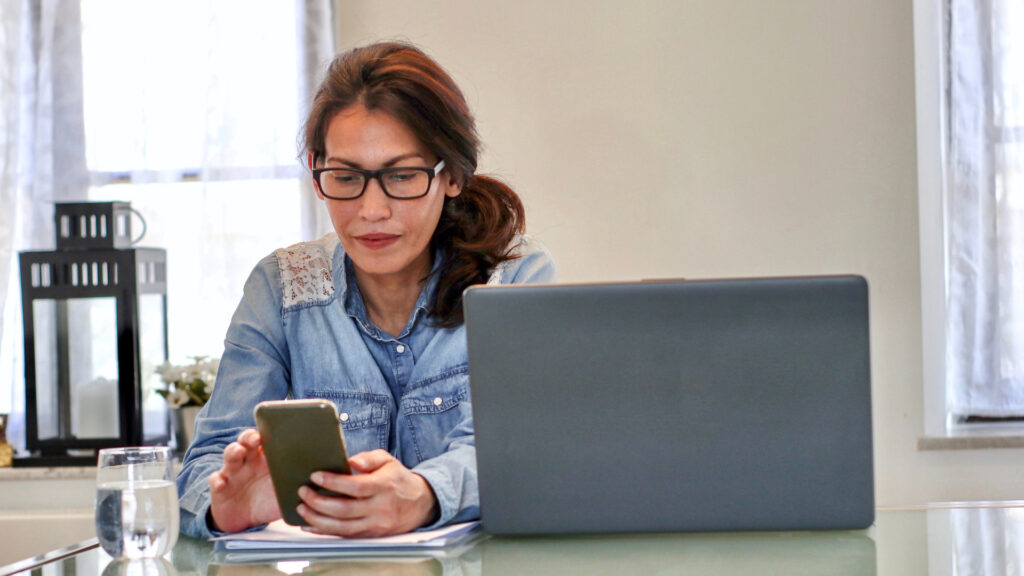 Freedom Formula's mechanics are quite straightforward. After paying the $37 fee, you'll be brought to the member's area where you can access the basic affiliate marketing modules that you can use to spread the word about Freedom Formula.
There is no actual product other than Freedom Formula, which you are selling and pushing in a somewhat circular manner. However, you also receive upsells, which have nothing to do with Freedom Formula.
Each of them will promise to help you make more money, but they are all useless and can cost up to $1,000. Freedom Formula also deceives you into believing you are receiving something while actually giving you nothing. You are merely promoting the system and the possibility of commissions.
In addition, you receive some basic training in affiliate marketing in general, but it is intended to show you how to advertise Freedom Formula. It fails to demonstrate affiliate marketing's full potential and how it can genuinely help you in earning passive income.
Getting Started with Freedom Formula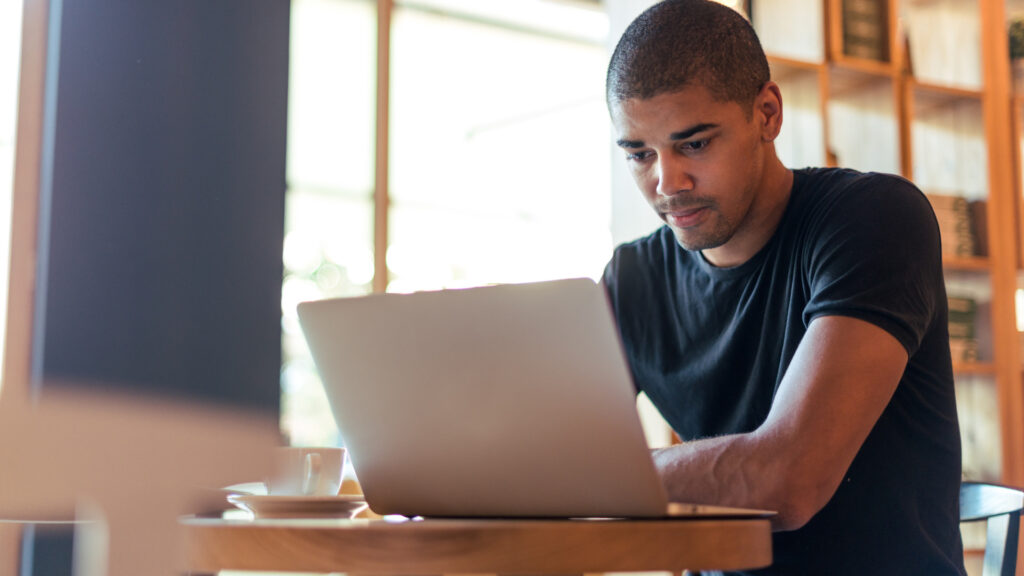 You must spend $37 to join the program, after which you can start earning a commission by selling it to others. Then, although slightly more expensive, the upsells function similarly to the initial pricing.
You're simply investing in the upsells so you can resell them and get paid. Upsells might cost anything from a few hundred to a thousand dollars.
Freedom Formula Ugly Truths Exposed!
#1 It's Just A Sales Funnel For Another Scam
During my investigation, I discovered that Freedom Formula is actually a sales funnel for The Super Affiliate Network, a high-priced affiliate marketing training program that functions precisely like Freedom Formula.
Super Affiliate Network is currently expanding its program by adopting a multi-level marketing (MLM) strategy. Like Freedom Formula, this program also tries to get you to join them for a low cost before barraging you with upsells and offering you further chances through recruiting. 
Advantages of Freedom Formula
There is absolutely nothing good about this program. I highly suggest that you stay away from it.
Is Freedom Formula a Scam or a Legit Program?
I don't recommend Freedom Formula to anyone since it is a complete fraud that leads you into another scam.
With that said, if you're looking for genuine and legitimate opportunities to make money online and if you're not scared of putting in long hours, acquiring new skills, and changing your financial situation, you might want to get into affiliate marketing.
You can generate money online while also helping others by connecting people with the items and services they require or looking for.
The best thing about affiliate marketing is you can also use your knowledge of your hobbies, passions, and interests to establish your own profitable internet business.
If this is something that interests you, check out my recommendation below.
How Do I Use The Internet to Make a Full-Time Salary?
I'm not a big fan of get-rich-quick schemes, let's just say that I've been caught short a few times.
Instead, Affiliate Marketing is my leading recommendation for people that want to build a thriving full-time online business working from home.
Here are my reasons why…
You can get started for Free.
There's no pressure to recruit family and friends, or anyone else for that matter.
You can create a business from virtually any product including the ones that you already buy. You are not limited to low-income or inferior products.
Affiliate Marketing can help you to…
Generate a 4-Figure Monthly Salary and become financially free from the limitations of a traditional day job. You can do this in less than 12 months!
If you want to find out how I did it, Click Here!
Similar Programs To Be Aware Of: