What Is Affiliate Beast?
ClickBank is a well-known affiliate marketing platform that you might already be aware of. In fact, you might have even heard about and witnessed entrepreneurs that make a fortune selling CB items and want the same thing to happen to you. But how can one go about doing so?
This is what Affiliate Beast is all about. This online course will show you how to profit from affiliate marketing with a focus on ClickBank items advertised with Solo Ads and ClickFunnels.
In the Affiliate Beast review that follows, I'll take you through the product to show you how it works, what you get inside the program, what it costs, and more. You will be able to determine whether or not this course is right for you by the end of this article.
The fact that you've taken a moment to scrutinize this product before signing up should be applauded. You've done yourself a huge favor. Your due diligence will save you from potentially wasting your time and money.
A good bit of research always goes a long way in the fight against online scams. Creating a sustainable full-time online business is not difficult. You just need to know where to look.
Before we proceed I'd like to let you know that I'm not linked to Affiliate Beast in any sort of way and I'm not trying to sell you this product.
Instead, I'd like to show you why this program should be avoided…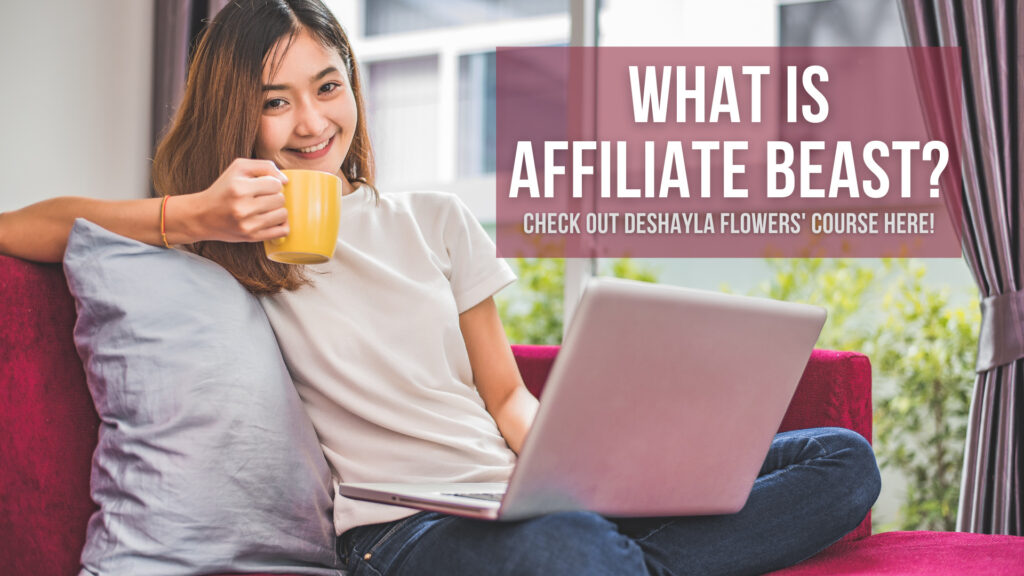 Affiliate Beast Product Review
Name of Product: Affiliate Beast
Owner: Deshayla Flowers
Type of Product: Affiliate Marketing Course
Cost of Product: $497
Who Is This Product Best For? Anyone interested in affiliate marketing.
Affiliate Beast Product Summary
Deshayla Flowers created Affiliate Beast, an affiliate marketing training course. She's a seasoned marketer with a pretty sizable following.
However, for such a high-priced course, there isn't much to do in this program. Affiliate Beast doesn't really give you any information on keyword research, SEO, and niche selection.
These are critical skills that should be taught in every Affiliate Marketing program as these topics will serve as your online business foundation.
Overall, I don't think this program is worthwhile, and it only skims the surface of affiliate marketing.
Product Rating: 30/100
Would I Recommend This Program: NO!
Affiliate Beast Background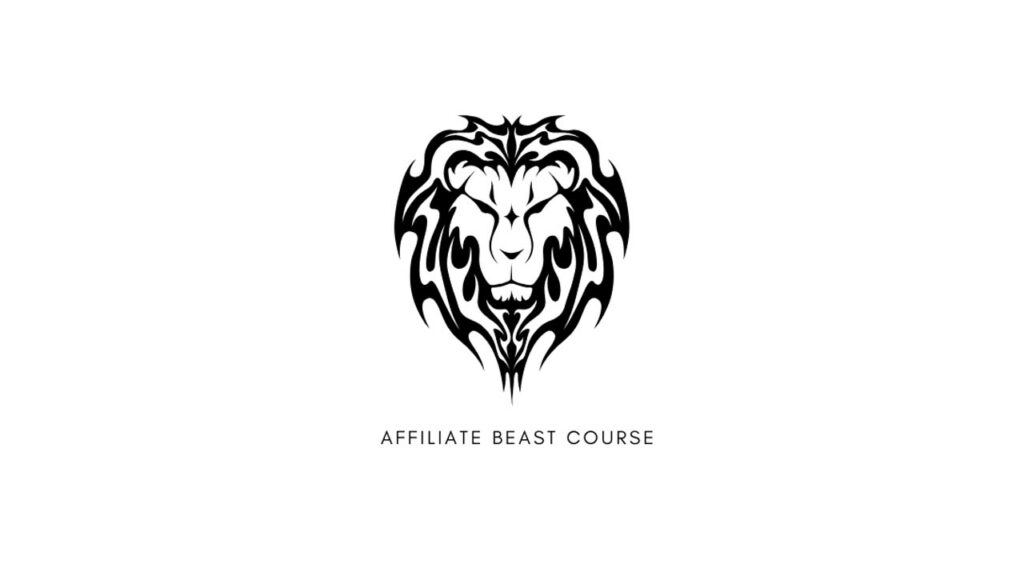 Deshayla Flowers established The Affiliate Beast, an online course aimed at helping people earn thousands of dollars in commissions. This is done through Clickbank, one of the major affiliate marketplaces in North America.
This class is designed for both novice and seasoned business owners. It does not require any capital to get started, and it promotes items using YouTube. It explains how to create landing pages and how to route visitors.
Students enrolling in this course have lifelong access to information that is updated on a regular basis according to strategies that are appropriate for specific times and days.
At first sight, this seems to be a pretty decent course. In fact, it's a smart approach for marketers to diversify and establish new revenue sources.
However, because the owner states that this is also suitable for beginners, I must disagree. In order for beginners to understand what this course comprises, it must also cover affiliate marketing essentials such as keyword research, SEO, niche selection, and more.
In addition, I'm having some difficulties promoting ClickBank items. While ClickBank is a legitimate company, the majority of its items are deceptive to the point of being fraudulent, as well as being of poor quality in general.
Who Is Deshayla Flowers?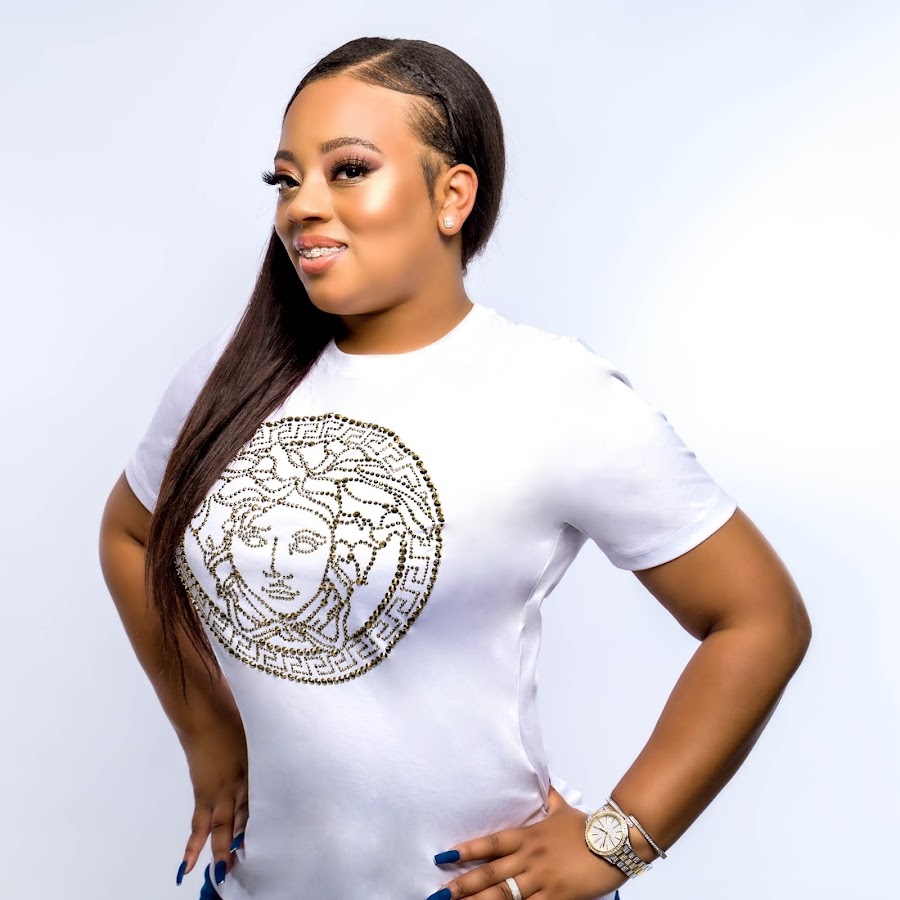 Apart from Affiliate Beast, Deshayla Flowers is also the founder and CEO of Golden Child Marketing, a company that provides product marketing, digital marketing, and social media marketing services. She has more than 5 years of experience in online marketing, including on Youtube and Facebook.
She has experience with Google Ads and Facebook Ads, where she has improved paid and unpaid traffic to generate leads. She has over 90,000 followers on social media sites such as Youtube, Instagram, and TikTok as of writing. You can also view her LinkedIn profile here.
Deshayla takes satisfaction in assisting regular individuals in earning large commissions without spending any money. She wants to share her knowledge and skills with like-minded individuals who seek an additional source of income in addition to their regular 9 to 5 job.
Inside Affiliate Beast
Affiliate Beast is a four-module training course with a few bonuses included in the package. Here's a breakdown of the things you will be getting inside the program:
Module #1: Getting Started
This is the first module that explains affiliate marketing to beginners. This section will explain the fundamentals, such as what affiliate marketing is, where to locate items, and how Flowers' various tools function. Deshayla also teaches people how to use email autoresponders and how to use landing sites here.
Module #2: Getting Set Up With Clickfunnels And Getresponse
The second module covers ClickFunnels and GetResponse, two programs that you'll use with Deshayla's system.
ClickFunnels is a tool that allows you to create landing pages to advertise sales and offers while also collecting email addresses. GetResponse, like MailChimp and Aweber, is an email autoresponder. Affiliate Beast will teach you how to use both of them.
Module #3: Setting Up Your Youtube Channel
Affiliate Beast shows you how to start up an affiliate marketing business using YouTube, which is currently the second most popular search engine used by many marketers. This session will cover how to optimize your freshly formed channel so that you can attract more visitors.
Module #4: Module 4: Make Affiliate Sales With Youtube Traffic
This is a continuation of the previous module, and it discusses how to increase traffic to your YouTube channel. This section covers how to make videos without displaying your face, how to come up with video ideas, how to utilize and create reviews, and how to employ launch jacking to increase views.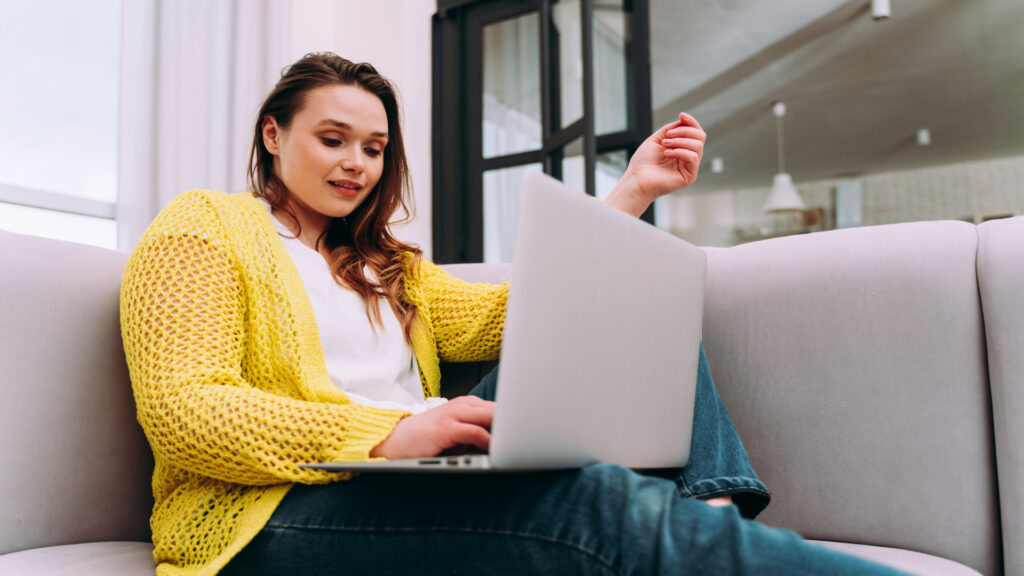 Bonuses
Paid Traffic Sources
Training on paid traffic sources is the first bonus content you'll receive. This includes both solo advertisements and Facebook ads, but Facebook will be the focus of the course. The session covers topics such as how to create a Facebook page, how to install Facebook Pixel, how to target audiences, and much more.
Pinterest Traffic Training
This lesson discusses how to generate traffic using Pinterest, which is a fun traffic platform. This tutorial will show you how to use this platform to make affiliate sales.
Extras
This last training lesson includes DFY (done-for-you) landing pages for your ClickBank account as well as a YouTube Authority Book.
Getting Started with Affiliate Beast
The course is priced at $497. But you also have the option to pay $1297 for the program if you want access to a 30-day 1-on-1 coaching.
Affiliate Beast Ugly Truths Exposed!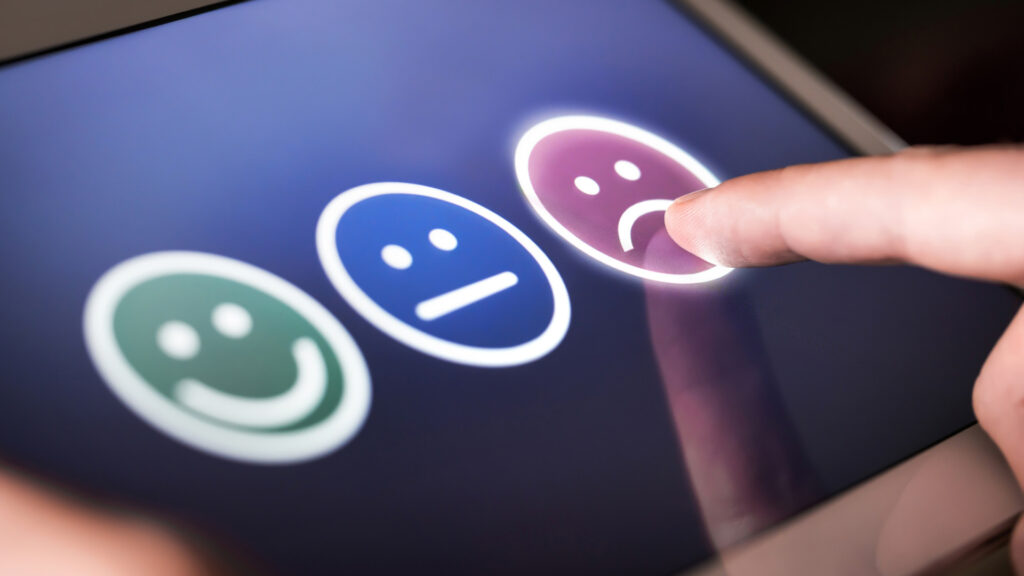 #1 Insufficient Training
This course covers very basic topics and does not go into detail about the more significant affiliate marketing principles. The expense of the course isn't justified by the length of the course. Overall, you'd be better off looking for other courses that are better than this one.
#2 Expensive
You're spending $497 for something extremely basic, as I've already stated. You can easily find similar training and topics discussed by viewing a YouTube video created by other experienced affiliate marketers.
If you're a beginner in affiliate marketing, the content in this course isn't exactly innovative, nor is it something you can grow on.
Advantages of Affiliate Beast
#1 Deshayla Flowers Is Legit
If there is one good thing about Affiliate Beast is that the owner is legitimate. However, this is still not enough to justify the mediocre contents of the course.
Is Affiliate Beast a Scam or a Legit Program?
Affiliate Beast is a legitimate training program that explains the basics of affiliate marketing. It emphasizes the techniques Deshayla utilizes to generate traffic and revenue and uses ClickBank as the primary supplier of affiliate items.
However, we are unable to suggest this program to anyone, owing to the fact that you are paying a high price for something that is quite mediocre. Although the material inside is adequate, we cannot ensure that it will provide you with the necessary basis to start an affiliate marketing business.
If you want to look for a better alternative to Affiliate Beast, check out my recommendation below.
How Do I Use The Internet to Make a Full-Time Salary?
I'm not a big fan of get-rich-quick schemes, let's just say that I've been caught short a few times.
Instead, an Amazon FBA Business is my leading recommendation for people that want to build a thriving full-time online business working from home.
Here are my reasons why…
There's no pressure to recruit family and friends, or anyone else for that matter.
Learn a unique method to source incredible, high-profit, low-competition products that are virtually hidden from your competitors. 
You don't need to sell hundreds of different products to create lucrative profits with this fresh, exciting business model.
An Amazon FBA business can help you to…
Generate a 5-7 Figure Salary and become financially free from the limitations of a traditional day job. You can do this in less than 12 months!
If you want to find out how I did it, Click Here!
Similar Programs To Be Aware Of: