What Is Click Clone Cash?
Get-rich-quick schemes are everywhere on the internet, and since there are so many of them, they are more common than the available trustworthy affiliate marketing programs.
In fact, Online searches for affiliate marketing schemes will turn up more scammers than legitimate options, which brings my attention to Click Clone Cash, a program that almost slipped by me.
If you've been exploring online income opportunities, you've probably come across a number of programs that promise to generate you money quickly and easily with little to no effort on your part. Well, Click Clone Clash is exactly what that is.
In essence, Click Clone Cash is a hosting scam that you should avoid as well and I heavily advise against anyone signing up for it. If you'd like to find out the reasons, just continue scrolling.
The fact that you've taken a moment to scrutinize this product before signing up should be applauded. You've done yourself a huge favor. Your due diligence will save you from potentially wasting your time and money.
A good bit of research always goes a long way in the fight against online scams. Creating a sustainable full-time online business is not difficult. You just need to know where to look.
Before we proceed I'd like to let you know that I'm not linked to Click Clone Cash in any sort of way and I'm not trying to sell you this product.
Instead, I'd like to show you why this program should be avoided…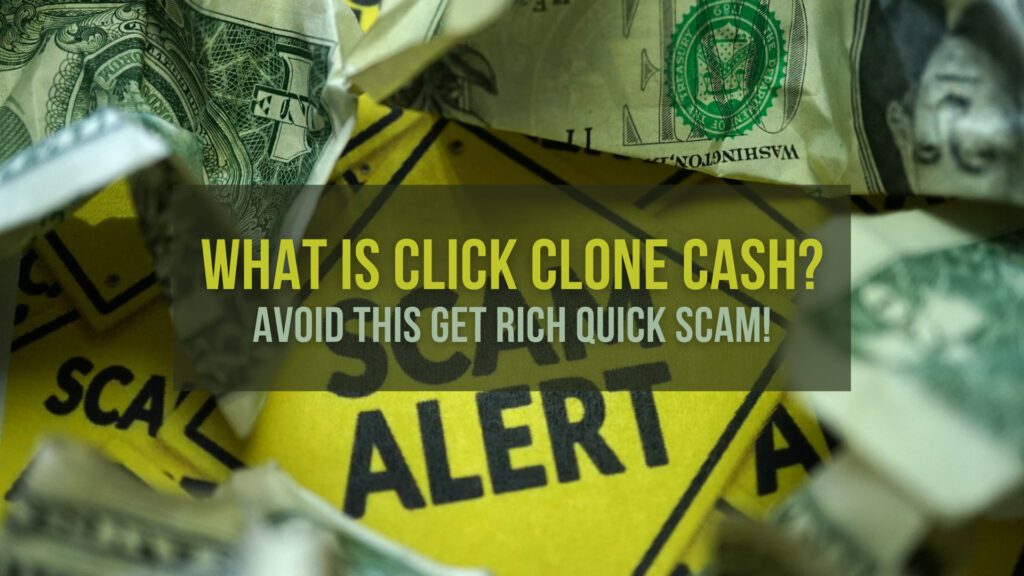 Click Clone Cash Product Review
Name of Product: Click Clone Cash
Owner: Josh Owens / Tim Atkinson
Type of Product: Affiliate Marketing Platform
Cost of Product: Ranges from $90 to $152
Who Is This Product Best For? No one!
Click Clone Cash Product Summary
Click Clone Cash provides you with a website cloning system and guarantees to make you a lot of money. However, this program is a scam, and none of its claims are true.
We believe that Click Clone Cash is merely using "get rich quick" marketing strategies to entice you to enroll in a program that will require you to spend a fortune on website hosting and give you very little chance of becoming financially successful because they don't teach you how to increase traffic.
With all the opulent lifestyle references and assertions, it appears as though this is your passport to enormous incomes. But in reality, these assertions are untrue. Additionally, they are utilizing phony testimonials and an actor to pose as the business owner. This is a fraud, that's all!
Product Rating: 0/100
Would I Recommend This Program: DEFINITELY NOT!
Click Clone Cash Background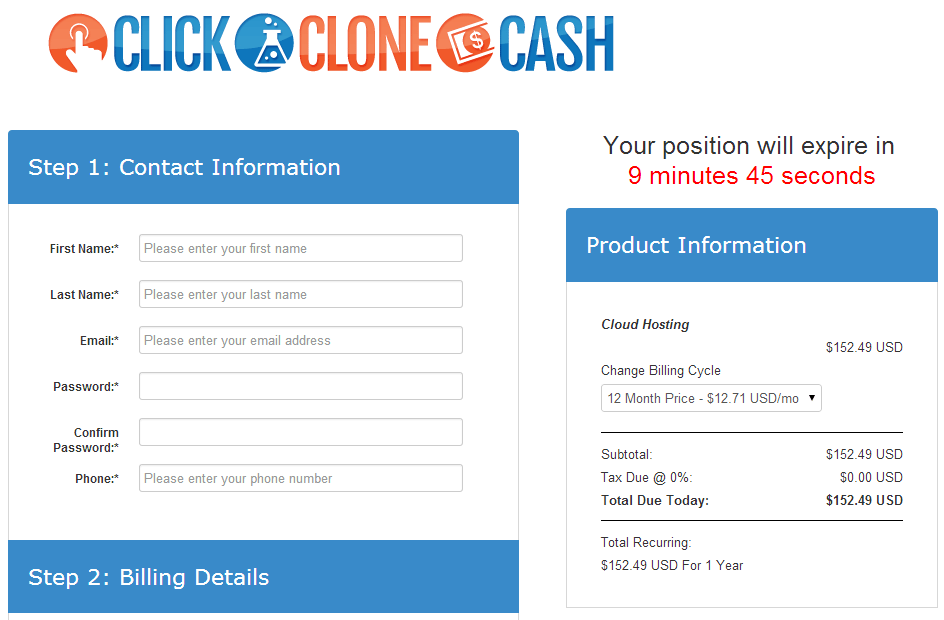 Click Clone Cash stands out from the rest of the other scams I have seen in terms of how it looks. With Click Clone Cash, you can copy other profitable websites that bring in thousands of dollars each month and transform them into your own.
If you don't understand how it all works, you might assume there's nothing wrong with that and that the price they're asking for seems pretty affordable compared to the money you'll supposedly earn with just a few clicks.
And it is based on a concept that is actually employed in the creation of successful businesses: a successful firm is replicated or "cloned," which attracts some customers away from the original and into a business that is nearly identical to the original.
But just by knowing that, you can already tell that affiliate marketing doesn't operate like that at all. Actually, it's a far stretch from that. Josh Owens (if that's even his real name) is an Internet marketer who built this cloning software.
The truth is that there has never been a truly innovative way to make money online that easy or fast. Overall, Josh and the other members of Click Clone Cash are making far-fetched claims and promises about affiliate marketing, which requires time and effort to succeed.
How Does Click Clone Cash Works?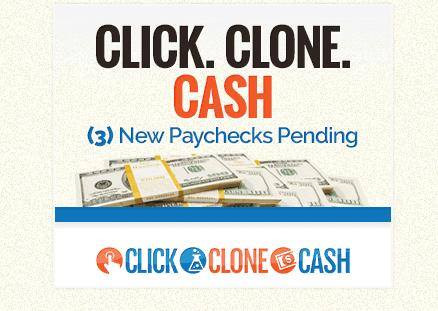 Click Clone Cash is nothing more than a hosting scam where they promise to help you make a ton of money 24/7 by offering you a million-dollar secret technique in exchange for a small investment.
Uninformed marketers could think this is a terrific offer because it allows them to earn millions of dollars annually for a relatively small investment. I believe it to be too nice to be true. The scams I've studied over the past several months, including Click Clone Cash, aren't magical programs that will suddenly start paying you real money.
The problem is that Click Clone Cash sends you to a hosting provider where you must pay a fee to use their services to find programs for you.
There is absolutely no cloning occurring here. Instead, all they do is use your ability to partake of this fantastic hosting package—where Josh earns a commission on each sale—as cover for their hosting fraud.
Getting Started with Click Clone Cash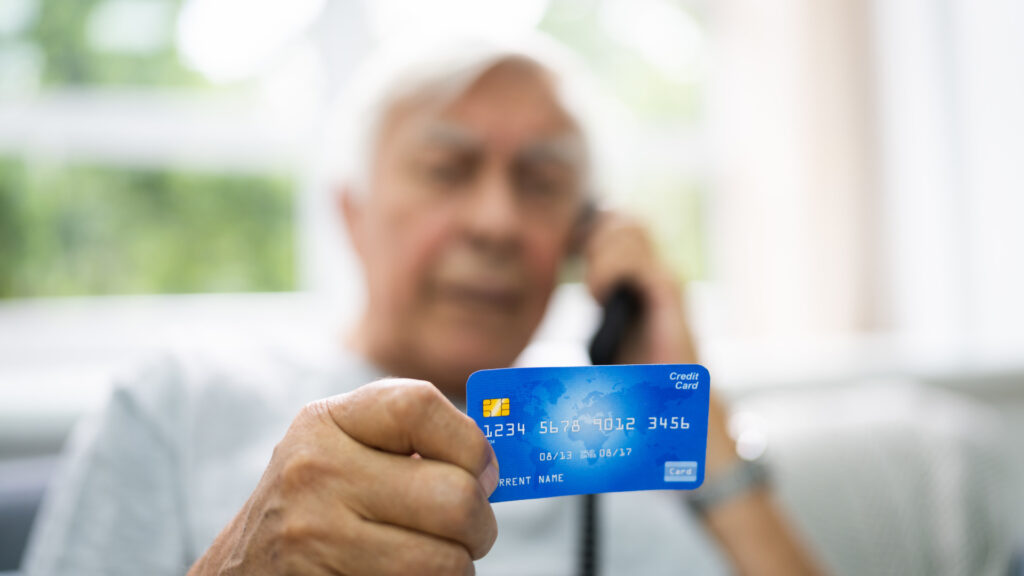 It costs you nothing to sign up for Click Clone Cash, but when you're prompted to purchase Cloud Pro Hosting, the situation changes.
For the next six or twelve months, you will be charged anywhere from $90 to $152 to open an account with Cloud Pro Hosting. In the member's area, there are also upsells that can cost hundreds of dollars for each program. They won't ever help you in any way, not one of them.
Click Clone Cash Ugly Truths Exposed!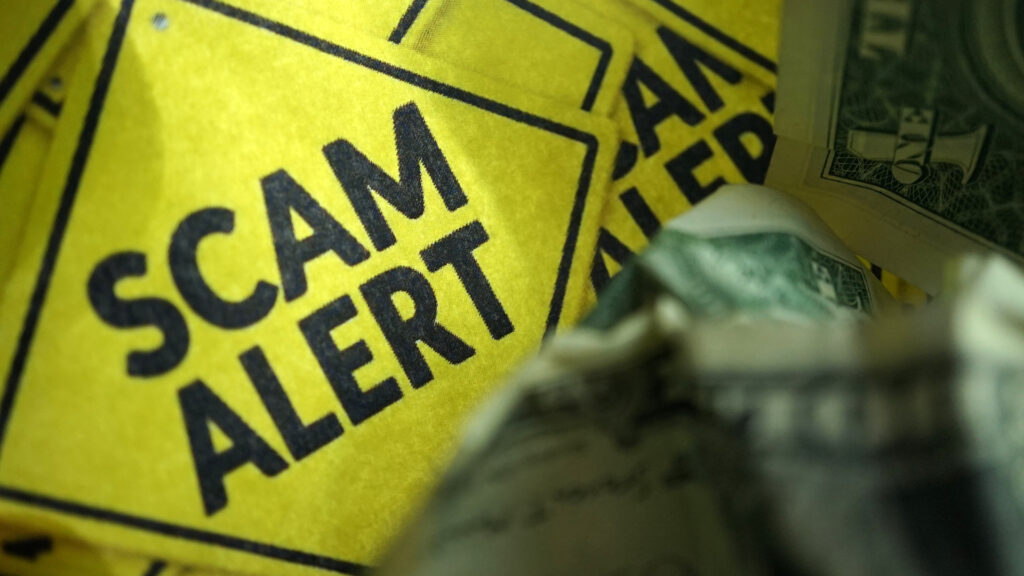 #1 It's A Scam!
There is no secret program being sold to you here. They are merely offering you a cloud hosting service that you might be able to monetize. There is no secret sauce or machine here because they also don't demonstrate how to profit from their approach.
The potential earnings from this scheme are significantly more than they actually are. They promise you that using their system will make you a lot of money, but they don't actually show you how, other than by letting you sign up for a cloud hosting service. After that, nothing else is given.
Not to mention, in order to host on their platform, you must create your own website. Additionally, no cloning was done in this case. However, this is not the first automatic money-making method that promises to offer you anything in exchange for your money.
#2 The Owner Is A Fake!
Josh Owens is the creator of Click Clone Cash, an online businessman that aims to impress viewers with a great, long sales film. You're unaware, though, that Josh has experience with Internet marketing before. In actuality, Josh Owens is not his true name.
That musician A spokesman for your videos can be hired through the freelance content marketplace Fiverr, where Josh Owens works as an actor. Josh also goes by the moniker Tim Atkinson from the program The Money Formula, which he co-created with another scam artist, Zak Mefteh.
Advantages of Click Clone Cash
The program is an absolute scam and there are no advantages to joining this at all.
Is Click Clone Cash a Scam or a Legit Program?
As a scam, Click Clone Cash performs a poor job of marketing itself because all of the warning signs are readily apparent by looking at the landing page alone.
With that said, if you're looking for genuine and legitimate opportunities to make money online and if you're not scared of putting in long hours, acquiring new skills, and changing your financial situation, you might want to get into affiliate marketing.
You can generate money online while also helping others by connecting people with the items and services they require or looking for.
The best thing about affiliate marketing is you can also use your knowledge of your hobbies, passions, and interests to establish your own profitable internet business.
If this is something that interests you, check out my recommendation below.
How Do I Use The Internet to Make a Full-Time Salary?
I'm not a big fan of get-rich-quick schemes, let's just say that I've been caught short a few times.
Instead, Affiliate Marketing is my leading recommendation for people that want to build a thriving full-time online business working from home.
Here are my reasons why…
You can get started for Free.
There's no pressure to recruit family and friends, or anyone else for that matter.
You can create a business from virtually any product including the ones that you already buy. You are not limited to low-income or inferior products.
Affiliate Marketing can help you to…
Generate a 4-Figure Monthly Salary and become financially free from the limitations of a traditional day job. You can do this in less than 12 months!
If you want to find out how I did it, Click Here!
Similar Programs To Be Aware Of: