What Is My Super Affiliate Mentor?
A service called My Super Affiliate Mentor makes the bold promise that, even if you have little to no prior expertise in online marketing, it can help you earn thousands of dollars from the comfort of your own home.
Imagine waking up one day and discovering hundreds and thousands of dollars waiting for you in your bank account. All you did was work two hours a day for 90 days, and presto! You are now suddenly rich beyond your wildest dreams. Apparently, My Super Affiliate Mentor makes this feasible.
But are their claims true or is it just another online scam to avoid? You've come to the correct spot to find out since I've done the research and will be revealing the truth in this review.
The fact that you've taken a moment to scrutinize this product before signing up should be applauded. You've done yourself a huge favor. Your due diligence will save you from potentially wasting your time and money.
A good bit of research always goes a long way in the fight against online scams. Creating a sustainable full-time online business is not difficult. You just need to know where to look.
Before we proceed I'd like to let you know that I'm not linked to My Super Affiliate Mentor in any sort of way and I'm not trying to sell you this product.
Instead, I'd like to show you why this program should be avoided…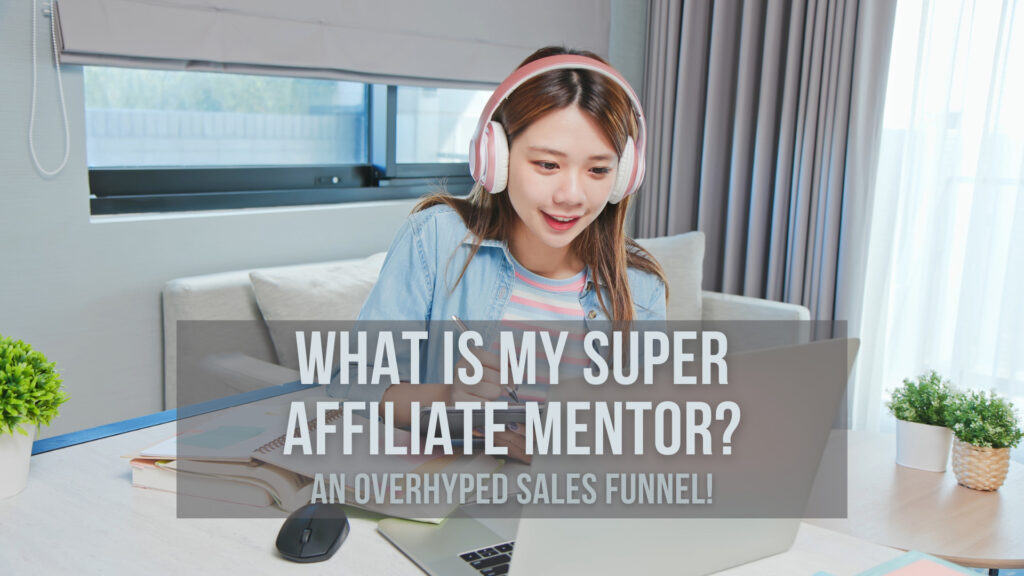 My Super Affiliate Mentor Product Review
Name of Product: My Super Affiliate Mentor
Owner: Undisclosed
Type of Product: Sales Funnel for The Super Affiliate Network
Cost of Product: $37/month plus upsells
Who Is This Product Best For? No one!
My Super Affiliate Mentor Product Summary
My Super Affiliate Mentor is nothing more than a hyped-up sales funnel for The Super Affiliate Network, a pricey subscription platform for affiliate marketing training. Keep in mind it now goes by the name "The Super Affiliate Success System." However, it is merely designed to "recruit" you into the system.
Furthermore, because the My Super Affiliate Mentor program is nothing more than a sales funnel, the guys will try to overwhelm you with enthusiasm and hype while giving you next to nothing about the actual product.
Product Rating: 10/100
Would I Recommend This Program: NO!
My Super Affiliate Mentor Background

So many red flags can be seen I merely viewed the first few seconds of My Super Affiliate Mentor's sales video. It's a classic example of a hyped-up, dishonest, and wholly deceptive sales pitch.
They display several people right away who are all claiming to earn thousands of dollars every day. In addition, they claimed to be giving you the "secret" to earning a lot of money with little effort.
What's more? It's totally free!
Additionally, the narrator asserted that it is in her best interest to assist in your financial success since if you succeed, she will profit as well. So it benefits both parties.
To be really honest, this is an overdone sales tactic. She is "recruiting" you into the system, which is how she earns money when you sign up. From the subscription fees you pay, she receives affiliate commissions.
I recognize that the entire sales pitch might sound quite alluring to you if you are a complete beginner. However, you should be cautious that anything that seems too good to be true certainly is.
To increase your faith in them, almost all of these strategies manipulate your psyche. Sadly, that only works for newbies who don't know any better.
Additionally, they assert to be a training program that teaches you how to earn money through an endeavor known as affiliate marketing, in which you essentially promote things online and are compensated for each sale made as a result of customers clicking on your advertisements.
But in addition to this, My Super Affiliate Mentor asserts that it will give you access to a profitable business plan that has already been "done for you" so that you can begin going quickly.
Moreover, it is claimed that you can receive 1-on-1 coaching through the program, leading you to assume that someone will be at your side every step of the way.
How Does My Super Affiliate Mentor Work?
My Super Affiliate Mentor is actually just a sales funnel for Super Affiliate Network where you can learn about affiliate marketing while being strongly encouraged to spread the word about the My Super Affiliate Mentor program itself.
But it appears that My Super Affiliate Mentor's owner has changed the sales funnel's name to "The Super Affiliate Success System," perhaps as a result of many individuals discovering the owner's actual identity.
In essence, it's a program that teaches participants how to produce money so they may later recoup their investment by selling it to others or recruiting members into the program.
Don't get me wrong, there is theoretically nothing wrong with doing that, but many people equate those kinds of activities with pyramid schemes and don't want to participate, so I simply wanted to let you know how the program functions in practice.

Although I wouldn't call it a pyramid scheme, I must admit that I'm not a big fan of programs that heavily encourage individuals to just recruit and promote the program in order to earn commissions. I favor courses that genuinely show you how to start your own independent business and earn money from your interests.
My Super Affiliate Mentor also has the drawback of being a "pay-to-play" program, which essentially implies that you can only receive commissions up to the level at which you are now participating.
Therefore, you will need to personally upgrade to the top level yourself if you wish to earn the large sums of money that are depicted in their promotional video. This means that before you can even start the program properly, you will need to invest a significant amount of money first.
Getting Started with My Super Affiliate Mentor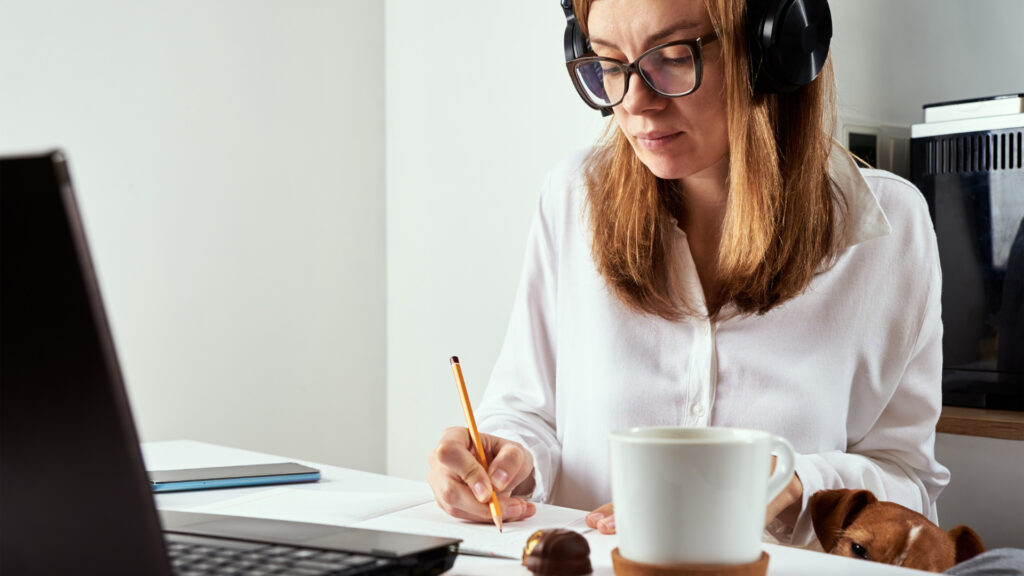 My Super Affiliate Mentor's entry-level membership is $37 per month. Therefore, after paying $37, you will get access to the system. However, because there are numerous upsells inside, you will not have access to everything.
You are under no obligation to upgrade, but you should be aware that you will be under considerable pressure to do so. Additionally, if you don't upgrade, you won't be able to receive commissions on the level above you because, as I indicated before, this is a "pay-to-play" scheme.
Additionally, as promised, a personal coach will be assigned to you; however, while they may occasionally assist you, it is obvious that their primary function is to encourage you to upgrade.
My Super Affiliate Mentor Ugly Truths Exposed!
#1 It's Just A Sales Funnel
My Super Affiliate Mentor is nothing more than a sales funnel for a different platform called The Super Affiliate Network, as was already mentioned. Additionally, I assume that the proprietor of this program is merely a Super Affiliate Network affiliate.
Therefore, the entire sales process is essentially a means for them to acquire more members so that they can receive affiliate commissions.
Advantages of My Super Affiliate Mentor
#1 Potential To Make Money
These strategies can help real people have enormous success. However, the issue is that purchasing their high-priced products requires an initial investment of thousands of dollars. You must resell their subscription in order to profit. It would be challenging for you to create your own online business the way you want because of this.
Is My Super Affiliate Mentor a Scam or a Legit Program?
My Super Affiliate Mentor is not a scam at all. The Super Affiliate Network is not either. Having said that, the former is a deceptive sales funnel made to advertise the latter.
How Do I Use The Internet to Make a Full-Time Salary?
I'm not a big fan of get-rich-quick schemes, let's just say that I've been caught short a few times.
Instead, an Amazon FBA Business is my leading recommendation for people that want to build a thriving full-time online business working from home.
Here are my reasons why…
There's no pressure to recruit family and friends, or anyone else for that matter.
Learn a unique method to source incredible, high-profit, low-competition products that are virtually hidden from your competitors. 
You don't need to sell hundreds of different products to create lucrative profits with this fresh, exciting business model.
An Amazon FBA business can help you to…
Generate a 5-7 Figure Salary and become financially free from the limitations of a traditional day job. You can do this in less than 12 months!
If you want to find out how I did it, Click Here!
Similar Programs To Be Aware Of: