What Is Shorten The Gap?
Entrepreneurs that rely on their online business are always on the lookout for educational resources that they can use to further expand and improve their revenue.
We're not talking about free materials here. Instead, we're talking about premium or paid programs that assist them to improve their business knowledge and competence.
But the question is, are these educational courses, however, worth the money? Or are they nothing more than just overhyped programs?
Today, let's take a look at Mark Lack's Shorten The Gap. This is a platform offering a variety of offers and a series of courses. The most costly one costs around $12K, so you should know precisely what you're entering into without any hype or unrealistic earning claims.
The fact that you've taken a moment to scrutinize this product before signing up should be applauded. You've done yourself a huge favor. Your due diligence will save you from potentially wasting your time and money.
A good bit of research always goes a long way in the fight against online scams. Creating a sustainable full-time online business is not difficult. You just need to know where to look.
Before we proceed I'd like to let you know that I'm not linked to Shorten The Gap in any sort of way and I'm not trying to sell you this product.
Instead, I'd like to show you why this program should be avoided…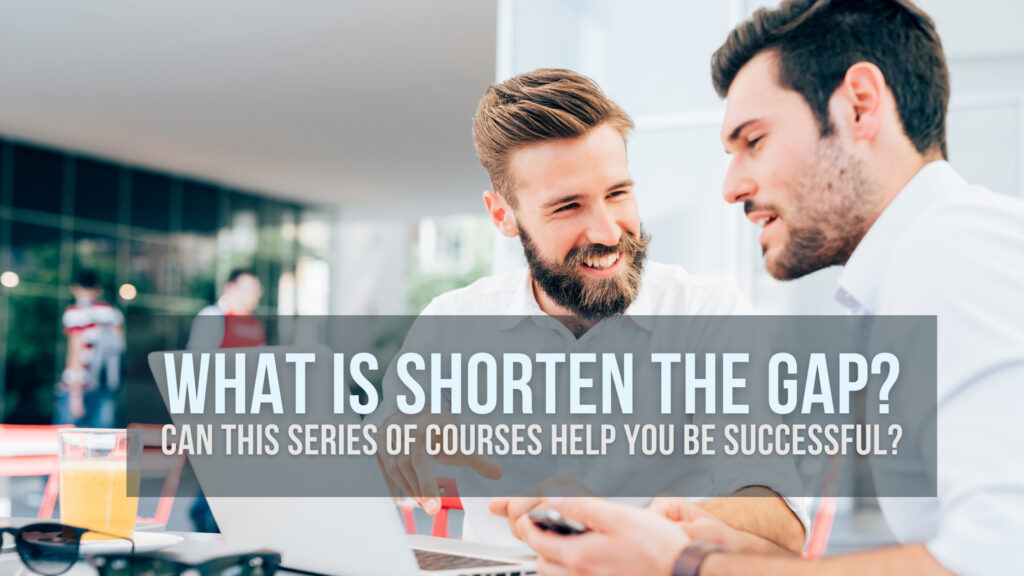 Shorten The Gap Product Review
Name of Product: Shorten The Gap
Owner: Mark Lack
Type of Product: Series Of Entrepeneurship Courses
Cost of Product: Varies per course
Who Is This Product Best For? Established business owners
Shorten The Gap Product Summary
Mark Lack's website, Shorten The Gap, provides a variety of courses and instructional materials on how to start, build, and scale your personal brand and make money online.
The founder of this platform assists others by instructing them on how to use the KLT Framework. If you want help with personal branding, making an effect in the world, and getting compensated for it, Shorten The Gap is a great place to start.
The platform, on the other hand, is exorbitantly priced, and I don't believe anyone should pay that much for any course. There are other low-cost options for beginners that can help you build a brand and run an internet business without having to own or develop your own products or spend several thousands of dollars.
Product Rating: 40/100
Would I Recommend This Program: NO!
Shorten The Gap Background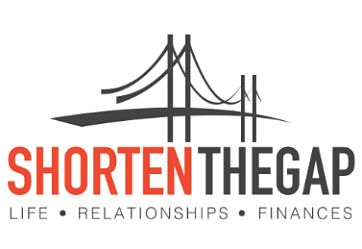 Shorten The Gap is a platform created by Mark Lack that can help you create, package, and sell your products or services in a variety of sectors and niches.
Mark has reportedly assisted individuals in more than 50 nations and has a large number of successful students under his belt, according to the sales website for his flagship curriculum.
Shorten The Gap's courses may be for you if you're an expert in anything and know that others may benefit from your knowledge and skills, but don't know exactly how to layout what you know in a methodical approach that will both educate your audience and make you money.
Who Is Mark Lack?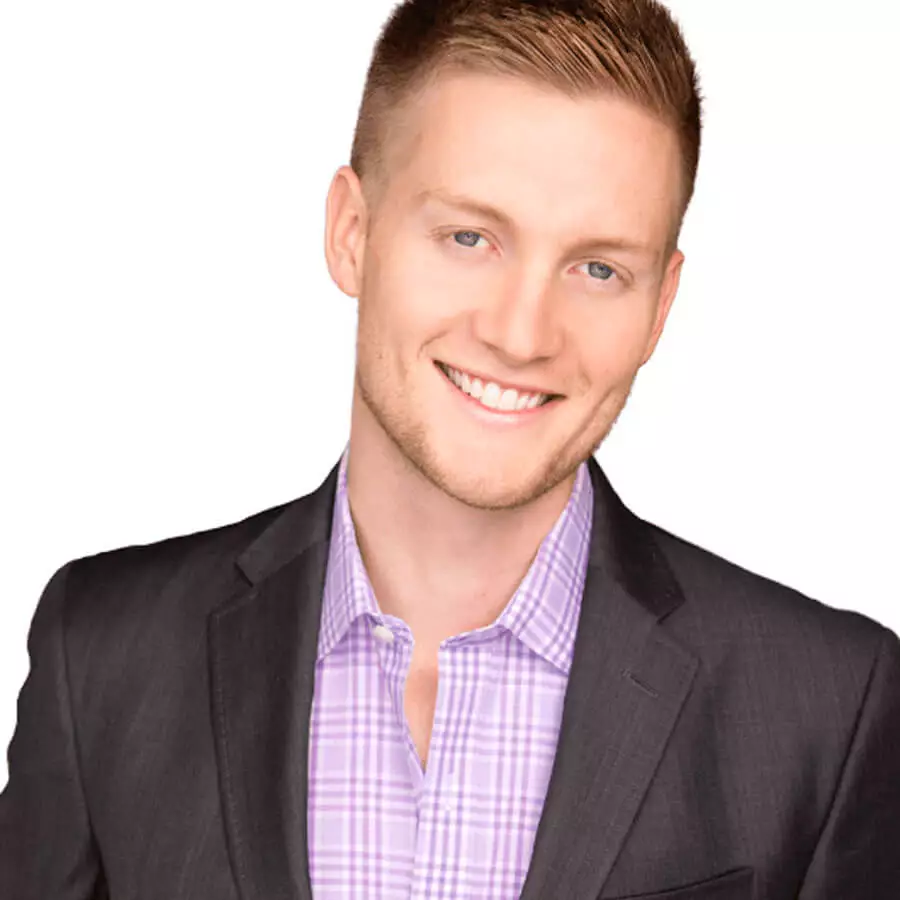 Shorten The Gap was created by Mark Lack. He has been featured in a variety of publications, including Inc Magazine, Forbes, and a number of others.
He's a very successful entrepreneur who understands what he's doing when it comes to making money both online and offline. He is also an author, public speaker, TV, and radio host who has interviewed many self-made millionaires and billionaires, in addition to his online endeavors.
It's safe to say that he is a very credible person and he can teach a lot of people how to acquire ready-to-buy prospects while simultaneously building a personal brand.
Inside Shorten The Gap
Mark created five separate training modules for Shorten The Gap. Let's take a look at each one individually:
The Personal Branding Accelerator
Mark Lack's Personal Branding Accelerator is the largest of them all, providing access to a community of other students engaged in the course. It includes a supportive community, over 100+ training videos, 20 training modules, weekly coaching recordings, and the following:
3 Welcome Videos
Develop Your Personal Brand
Launch Your Personal Brand
Monetize Your Personal Brand
Scale Your Personal Brand
3 Pillars of Monetizing Content
Your Audience Flow
How to Promote Content on Facebook
Instagram Training & Tips
Youtube Training & Tips
How to Reach 1 Million People Fast
How to Conduct Interviews
VIP Workshop Recordings
20K Inner Circle Recordings
Personal Branding Tips
P.B. Workbooks
P.B Infographics
Weekly Coaching recordings
Short Video Examples
Bonus Training Series
How to Develop & Launch Your Personal Brand Like a Pro
This is a shorter course about personal brand coaching that will feature step-by-step guidance on how to design and launch your own brand, as well as how to use Facebook advertisements to enhance the content, and more.
How to Monetize & Scale Your Personal Brand Like a Pro
The same thing is seen here. You'll be able to create and monetize your brand, reach a million people online, promote your content, increase your exposure, and more. Mark's other programs and courses cover a lot of what's presented inside.
This one, on the other hand, includes information on the various sorts of websites and which ones you should have, as well as lifelong access to their private Facebook group.
How to Use Personal Branding & Content to Reach 1 Million People Online in 42 Days
The title of this course should be self-explanatory. You'll learn about the three pillars of content monetization, whether to bail or scale, and how to choose which is best for you. Inside, there's a course titled "How to Put Your Brand on Autopilot for Just $1 a Day," which seems really interesting.
Finally, you will receive a 76-page checkbook that will assist you with following the steps given here and achieving optimum performance.
The Coveted Recordings of The Escape Velocity Workshop
This course will teach you how to use personal branding to develop immediate authority in your industry, be called to speak on stages all over the world, grow a large following, and much more. Here's what more you can get out of this course.
How to Find More Clients.
How to Get Featured on Big Media Channels.
How to Generate Tons of Leads and Traffic.
How to Network and Partner With Influencers in Your Market.
How to Charge Premium Prices for Your Services and Products.
Getting Started with Shorten The Gap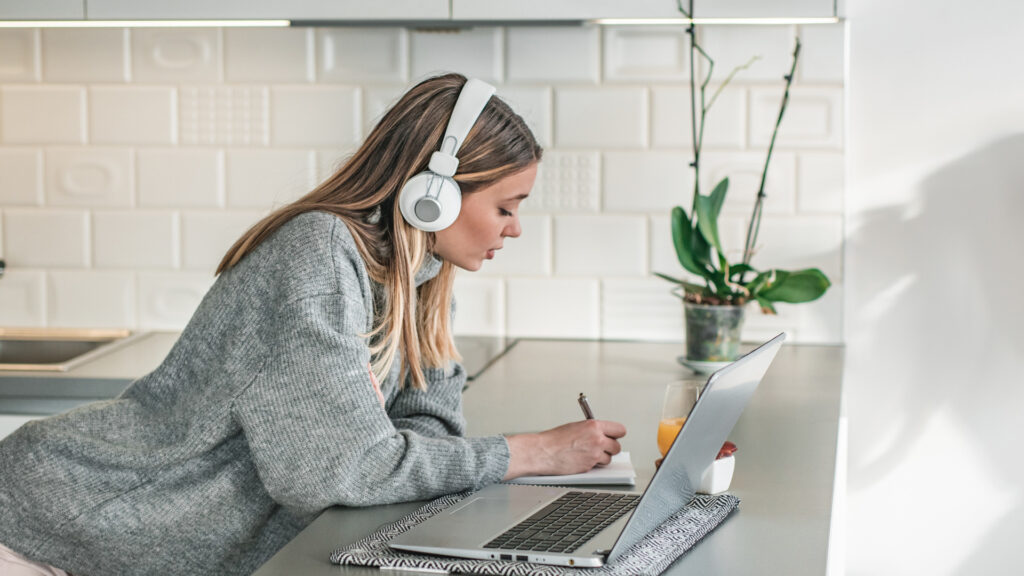 Shorten The Gap comes with a variety of expenses, all of which are separate from one another. You are not obligated to enroll in both of them if you just want to enroll in one of them.
The Personal Branding Accelerator ($12,000)
How to Develop & Launch Your Brand Like a Pro ($37)
How to Monetize and Scale Your Personal Brand Like a Pro ($99)
How to Use Personal Branding & Content to Reach 1 Millin People Online in 42 Days ($47)
The Coveted Recordings of The Escape Velocity Workshop ($297)
Shorten The Gap Ugly Truths Exposed!
#1 The Courses Are Rather Costly
It's hardly surprising that some of the Shorten The Gap courses are pricey. However, even if it means ensuring their success in their online business endeavor, consumers are not willing to invest $12,000 in it.
Furthermore, the expenses do not end there. You'll also require a budget for your advertisements. This is not anything that newcomers should be concerned about. To make bought traffic, or paid adverts, work for your business, you'll need a sizable budget.
#2 Not Very Beginner-Friendly
Unfortunately, if you're just getting started, this isn't the platform for you. Shorten The Gap caters to people who are already well-established business owners. Furthermore, no newbie should spend that much money just to get started.
Advantages of Shorten The Gap
#1 Comprehensive Training
Shorten The Gap is very focused on helping you create your brand and the training provided is of high quality, especially given Mark Lack's knowledge in the field.
When people in your niche recognize and esteem you, it typically signifies you have a brand that everyone is aware of. This will enable you to charge a higher price for your services and earn more money online.
Is Shorten The Gap a Scam or a Legit Program?
Shorten The Gap is a real training program that teaches you how to establish your brand, among other things. Unfortunately, I can't recommend this to people who are just starting out in their online money-making ventures.
With that said, if you're looking for genuine and legitimate opportunities to make money online and if you're not scared of putting in long hours, acquiring new skills, and changing your financial situation, you might want to get into affiliate marketing.
You can generate money online while also helping others by connecting people with the items and services they require or looking for.
The best thing about affiliate marketing is you can also use your knowledge of your hobbies, passions, and interests to establish your own profitable internet business.
If this is something that interests you, check out my recommendation below.
How Do I Use The Internet to Make a Full-Time Salary?
I'm not a big fan of get-rich-quick schemes, let's just say that I've been caught short a few times.
Instead, Affiliate Marketing is my leading recommendation for people that want to build a thriving full-time online business working from home.
Here are my reasons why…
You can get started for Free.
There's no pressure to recruit family and friends, or anyone else for that matter.
You can create a business from virtually any product including the ones that you already buy. You are not limited to low-income or inferior products.
Affiliate Marketing can help you to…
Generate a 4-Figure Monthly Salary and become financially free from the limitations of a traditional day job. You can do this in less than 12 months!
If you want to find out how I did it, Click Here!
Similar Programs To Be Aware Of: