What Is Project Next?
Tony Robbins and Dean Graziosi have designed a training program called Project Next. According to what I have learned about this course, it claims to be able to assist you in launching and scaling your very own digital product.
While signing up for a program run by two well-known gurus may appear appealing and legitimate, don't be tricked by this. Everything about this program has the potential to be a massive success or a terrible miss where you end up wasting your money and your time.
That's why for today we'll be taking a closer look at this training course. You'll find all you need to know about this program below, including its background, the people behind it, the cost of enrolling, everything you'll get once you buy the course, and more.
The fact that you've taken a moment to scrutinize this product before signing up should be applauded. You've done yourself a huge favor. Your due diligence will save you from potentially wasting your time and money.
A good bit of research always goes a long way in the fight against online scams. Creating a sustainable full-time online business is not difficult. You just need to know where to look.
Before we proceed I'd like to let you know that I'm not linked to Project Next in any sort of way and I'm not trying to sell you this product.
Instead, I'd like to show you why this program should be avoided…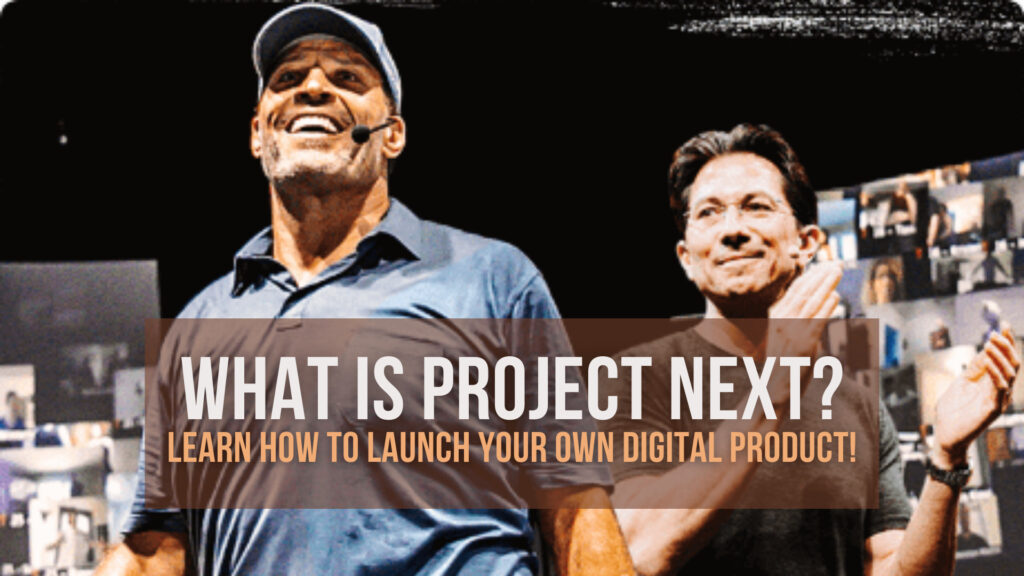 Project Next Product Review
Name of Product: Project Next
Owner: Dean Graziosi and Tony Robbins
Type of Product: Digital Product Training Program
Cost of Product: One-time fee of $995
Who Is This Product Best For? Experts who want to launch their own digital products.
Project Next Product Summary
Project Next is an online course that teaches you how to create, sell, and scale your own digital products.
This application can assist you if you have a digital product or wish to build one on your own. However, I don't believe this is the ideal option for you if you're just wanting to make money online.
Furthermore, despite having huge names like Tony Robbins and Dean Graziosi as trainers, the entire course is not particularly noteworthy. Keep in mind that Dean Graziosi is now being sued by the FTC for deceiving clients, so I'm skeptical of the course's quality.
Product Rating: 30/100
Would I Recommend This Program: NO!
Project Next Background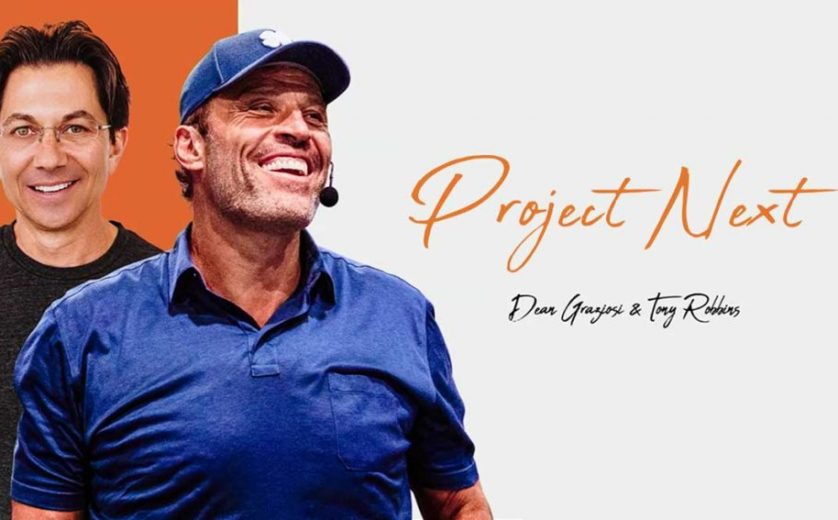 Project Next is a training course that will guide you through the process of creating, launching, and scaling your own digital product. Tony Robbins and Dean Graziosi, two well-known gurus, created this course.
In case you don't already know, these two names are giants in their respective fields, hence the attractiveness of this program is heavily based on those two names. I mean, who doesn't want to learn from the best of the best, right?
However, unlike affiliate marketing, creating a digital product requires you to start from the ground up. As a result, the business strategy is challenging and may not be suitable for everyone.
To put it simply, developing a digital product is a major endeavor. First off, you'll have to be an expert in the field, plus creating the course material will take you several months to finish. But it doesn't end there.
After that, you will need to create a marketing strategy and set aside funds in order to promote your digital product. Finally, once you get the ball rolling, you will eventually have to deal with returns and customer service in case your clients have concerns or inquiries.
What's worse is that you might not even make any money after all this effort. Because success isn't always guaranteed and with so many courses already available in the market, it's a tough competition out there.
My advice? There are a lot of easier methods to generate money online that don't take as much time or money.
Who Are The People Behind Project Next?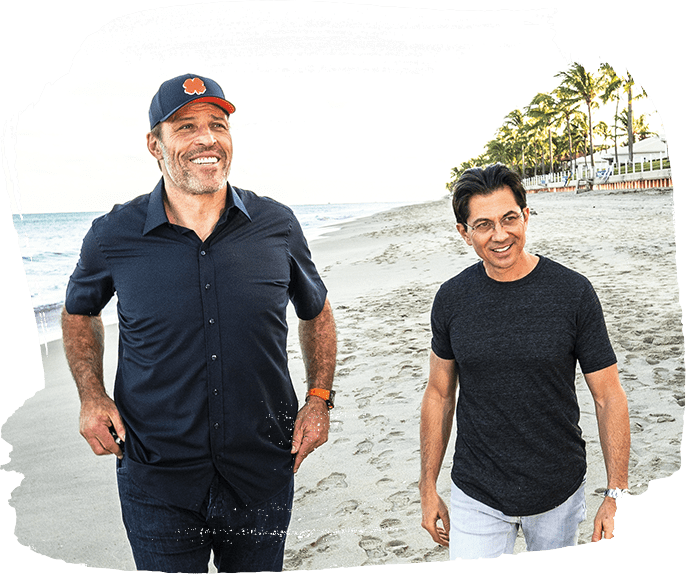 Tony Robbins and Dean Graziosi founded Project Next. Although Robbins is more well-known than Graziosi, Dean's accomplishments are not insignificant either.
Tony and Dean work in the same niche and specialty, and they generate money utilizing separate mindset training business methods. It's not the most efficient technique to earn money in my opinion, but it seems to be incredibly popular among regular people.
However, while there is no doubting their success, these people aren't as flawless as their achievements make them out to be.
In fact, Dean has lately gained notoriety when the Federal Trade Commission (FTC) investigated and sued him for scamming his clients for $400 million. Lots of people lost thousands of dollars as a result of his real estate investment fraud, which exploited bogus money-making claims.
Meanwhile, Dean made a $10 million profit while purposefully deceiving his customers. This is not a good indicator, since it suggests Dean is more interested in benefiting himself than with your success.
In any case, his involvement with Project Next doesn't inspire much confidence in our choice to recommend the program to any of you.
Inside Project Next
Once you purchase Project Next, you'll find that there is a lot in store for you inside, and here's a rundown of everything you can look forward to:
The Digital Product System Program
This is the program's foundational training. You'll find out about:
Getting your digital course up and running, growing it, and promoting it.
Identifying your area of expertise and developing a digital product around it.
Determine who your target market is.
Which platforms should you use to advertise?
What is the best approach to sell your product?
8 Week Master Class Series
The eight-week master class series will be taught by Tony and Dean. They will also supply you with further training as well as assistance with the launch of a product. The live series will also feature special visitors who will assist the instructors in teaching the course.
3 Months Mastermind.com
People utilize Mastermind as a platform to post their courses. You will get three months of access to this site and you can also sell your course through it.
VIP Ticket To The Mastermind World Summit
Tony and Dean will be hosting this live event. However, due to the Covid-19 Pandemic, it's now a virtual summit that will run for three days.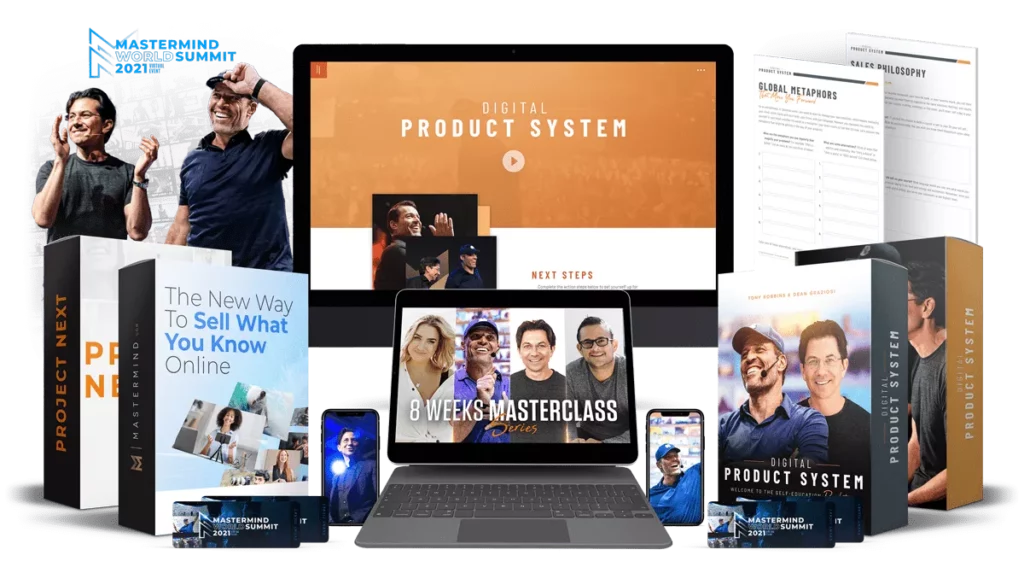 Self Education Revolution Private Community
Here, you gain access to the Mastermind community where you may interact and communicate with other members as well as participate in weekly training sessions. Tony and Dean are usually in charge of this training, but the majority of it will be handled by their staff.
Unleashing Your Creativity
Jenna Kutcher designed this program, in which you'll learn how to advertise yourself online and get some social media training.
Becoming Unstoppable With Jamie Kern Lima
Jamie Kern Lima is in charge of another guest-taught portion of this training course. You'll learn about many ways for boosting confidence and developing excellent habits.
The Reporter Method With Russell Brunson
Russell Brunson, a well-known personality, provided the final training. He's the brains of ClickFunnels and a well-known figure in the field of online marketing.
Getting Started with Project Next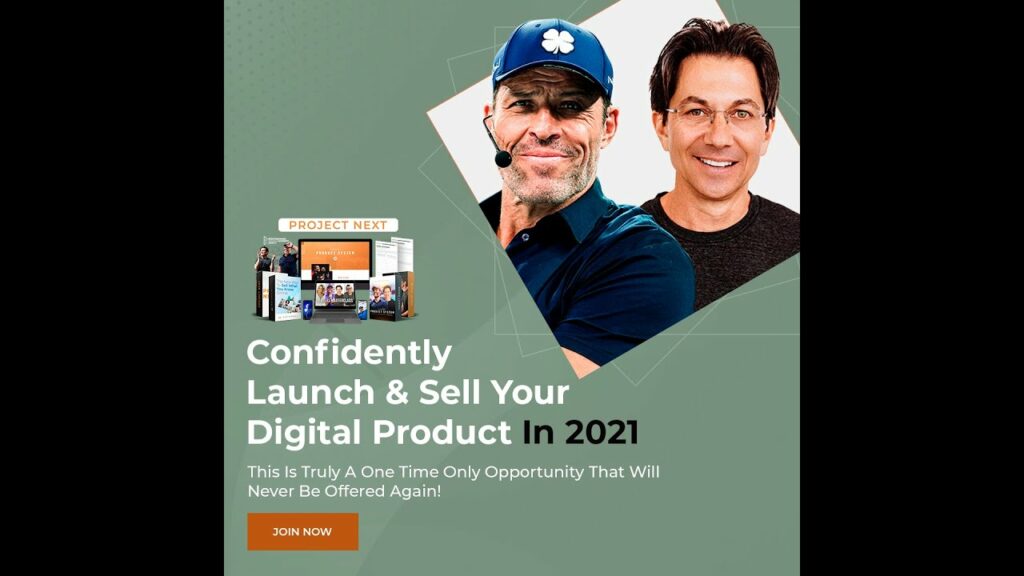 The entire course will set you back $995. This is a one-time fee and whether or not it is worthwhile is entirely up to you.
This might be a terrific program for you if you're already an expert in certain fields and want to share your knowledge. However, if you're a complete beginner who is just looking for some extra income through the internet, this may not be the ideal opportunity for you.
Furthermore, the curriculum will teach you everything you need to know about building your own digital product, so expect to pay a premium price for this course.
Plus, once you start implementing what you learned in this course, you will be spending even more to get your program up and running.
Project Next Ugly Truths Exposed!
#1 This Is Not The Most Ideal Online Money-Making Opportunity
As I previously stated, creating and releasing your own digital product requires a significant amount of time and effort on your behalf. Obviously, hard work pays off but not everyone can just simply decide to build a whole digital product from scratch.
You would need to have certain credibility in your chosen field and the right credentials so people will be attracted to what you're offering.
Not to mention, almost everyone is creating their own digital product, and although it may work for some, it does not guarantee that it will work for you. There's also the fact that you'll be competing against other experts and gurus in the sector, such as Tony Robbins.
All in all, it's just a tough market to break into.
#2 Dean Graziosi Has Been Involved In Fraudulent Activities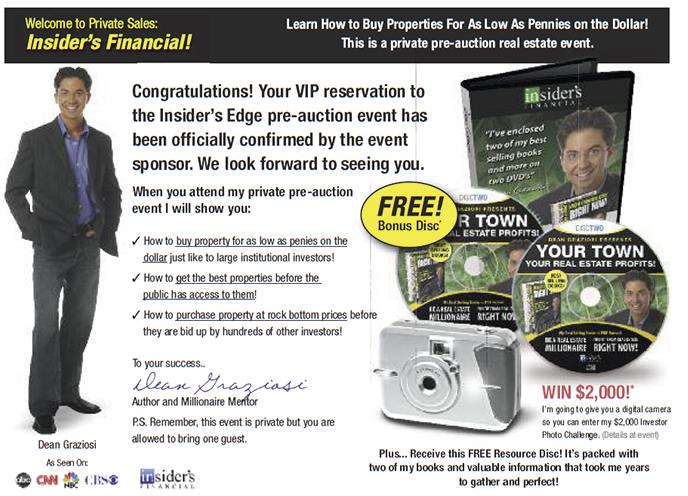 Dean Graziosi of Project Next was recently investigated and sued by the Federal Trade Commission for his real estate fraud. He made up to $10 million in earnings from the scheme, while his followers lost thousands of dollars. As a result, with his name attached, we're not convinced if this program is credible enough on its own.
Advantages of Project Next
#1 30-Day Refund Policy
The good thing about this program is that there's a 30-day refund policy. That should be plenty enough of time for you to decide whether or not this is the program for you.
Is Project Next a Scam or a Legit Program?
Project Next isn't a scam at all. It's a legit training program for creating, launching, and marketing your own digital product.
However, I don't think the training you get with this course is that great. It's just decent and you get so many superfluous bonuses here too which might not even have any benefit to your business.
Plus, Dean was just recently sued by the FTC for scamming his own clients so that's not someone I would probably put my trust in.
If you want a better online money-making opportunity, here's a recommendation for you.
How Do I Use The Internet to Make a Full-Time Salary?
I'm not a big fan of get-rich-quick schemes, let's just say that I've been caught short a few times.
Instead, an Amazon FBA Business is my leading recommendation for people that want to build a thriving full-time online business working from home.
Here are my reasons why…
There's no pressure to recruit family and friends, or anyone else for that matter.
Learn a unique method to source incredible, high profit, low-competition products that are virtually hidden from your competitors.
You don't need to sell hundreds of different products to create lucrative profits with this fresh, exciting business model.
An Amazon FBA business can help you to…
Generate a 5-7 Figure Salary and become financially free from the limitations of a traditional day job. You can do this in less than 12 months!
If you want to find out how I did it, Click Here!
Similar Programs To Be Aware Of: