What Is Buildabizonline?
First and foremost, I'd like to welcome you to my Buildabizonline review.
This is a program that provides tools and training to help you expand your current internet company or establish one from scratch, even if you are a total novice. You may also make money by marketing Buildabizonline and inviting people to join the program.
However, while researching Buildabizonline, I noticed it has received mixed reviews on the internet. Furthermore, it's also being referred to as a cash-gifting scheme, and that's what we're here to investigate.
With that said, is it possible to earn a full-time salary from home with the program, or is this just another scam? By the end of this review, you'll know precisely what you're getting yourself into with all your questions answered.
So if you want to find out more, just keep scrolling!
The fact that you've taken a moment to scrutinize this product before signing up should be applauded. You've done yourself a huge favor. Your due diligence will save you from potentially wasting your time and money.
A good bit of research always goes a long way in the fight against online scams. Creating a sustainable full-time online business is not difficult. You just need to know where to look.
Before we proceed I'd like to let you know that I'm not linked to Buildabizonline in any sort of way and I'm not trying to sell you this product.
Instead, I'd like to show you why this program should be avoided…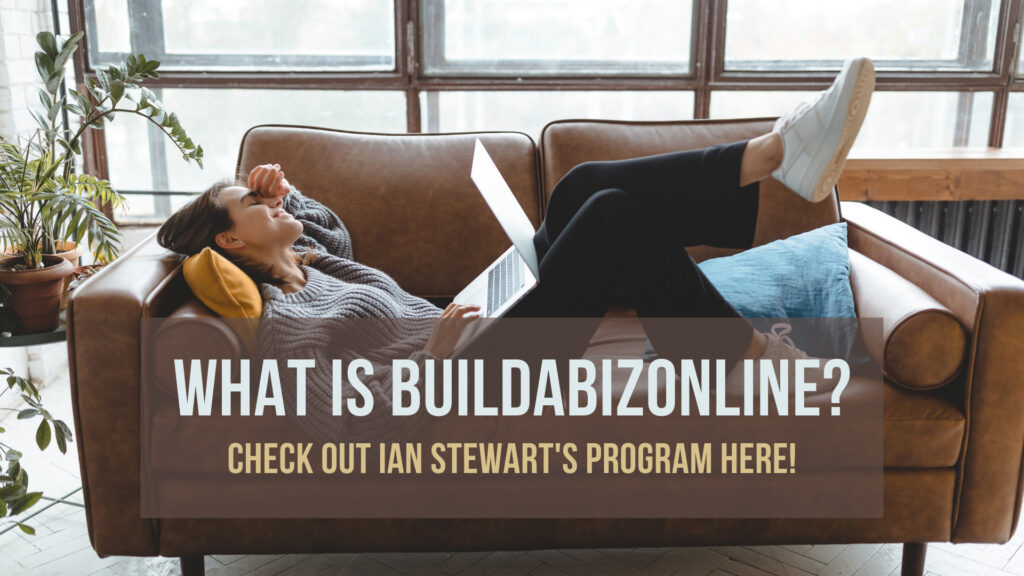 Buildabizonline Product Review
Name of Product: Buildabizonline
Owner: Ian Stewart
Type of Product: Affiliate Marketing Program
Cost of Product: $20 to $100
Who Is This Product Best For? No one!
Buildabizonline Product Summary
Buildabizonline is a platform for affiliate marketing that includes a variety of tools for promoting the program. However, their compensation plan includes a cash gifting scheme, so we're a little concerned about the program's overall business approach.
Furthermore, there is a huge focus on heavily promoting the program as one of the other ways to make money by referring people to join the program and encouraging your downlines to join one (or more) of Buildabizonline's top suggested platforms as paying members.
You can also add additional programs of your choice if you wish. There is a 7-day trial that allows you to look around and see all that is available to you. However, I believe that there are other online money-making opportunities that are more suited for novices.
Product Rating: 30/100
Would I Recommend This Program: NO
Buildabizonline Background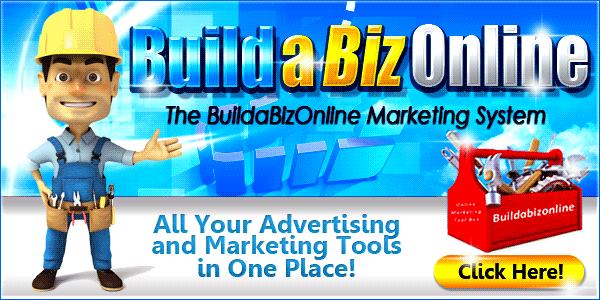 Buildabizonline, also known as Build A Biz Online, is a website where you can discover a variety of tools to assist you in making money online as an affiliate marketer. You'll find your affiliate and promo links, as well as ready-made email swipes, banners, and more, in this section.
Members may also earn up to 60% residual income ($6/month per registered member) by advertising the site and generating leads. Buildabizonline appears to rely on email marketing and promoting the actual program to get more individuals to join the system.
Furthermore, there is a wealth of training content within that will educate you on how to effectively send promotional emails and turn your prospect list into customers.
Who Is The Person Behind Buildabizonline?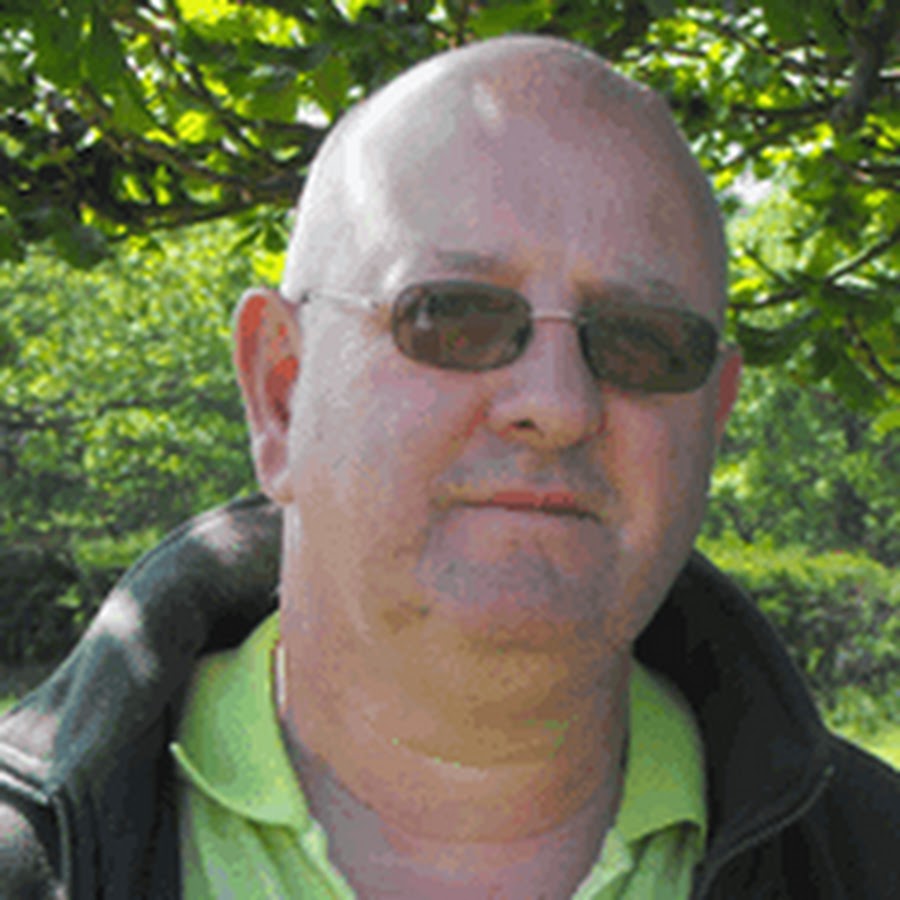 Ian Stewart is the brains of Buildabizonline, which has been around since 2008. His background in affiliate and internet marketing can attest to the fact that he is more than capable of helping a wide range of clients in expanding their online businesses.
However, outside of Buildabizonline, there isn't much information available on Stewart. All we know is that he's been in the business for over a decade now and that he has found success using these same methods he is teaching now.
Apart from that, he also runs his own Youtube channel which just has over 700 subscribers and 5 videos uploaded as of writing.
Inside Buildabizonline
There are two sets of features available on Buildabizonline: one for free members and one for paying members.
Here are the features you get as a free member:
Promotional links and banners.
Pre-written email swipes.
Email marketing training.
BABO business cards. These are simple cards to help you promote Buildabizonline.
HTML Editor.
Two banner builders.
URL rotator.
Logo building tool.
Autoresponder training.
Advertising training.
As a paying member, you now have access to everything listed above. Then you may share your affiliate links with other members, increase traffic to your site, and make use of the extra features below:
Autoresponder.
Splash page builder.
Ten banner pages.
Email tracking.
Email template creator.
Responder form creator.
2 step form generator.
Scarcity bar creator.
Button builder.
The purpose is to spread the word about Buildabizonline, which you can accomplish by using your affiliate link. As a result, earn money or commissions every time someone registers into the program when they click on your affiliate link. The whole concept is really simple, and all you need is a basic grasp of how affiliate marketing works to get started.
Buildabizonline Compensation Plan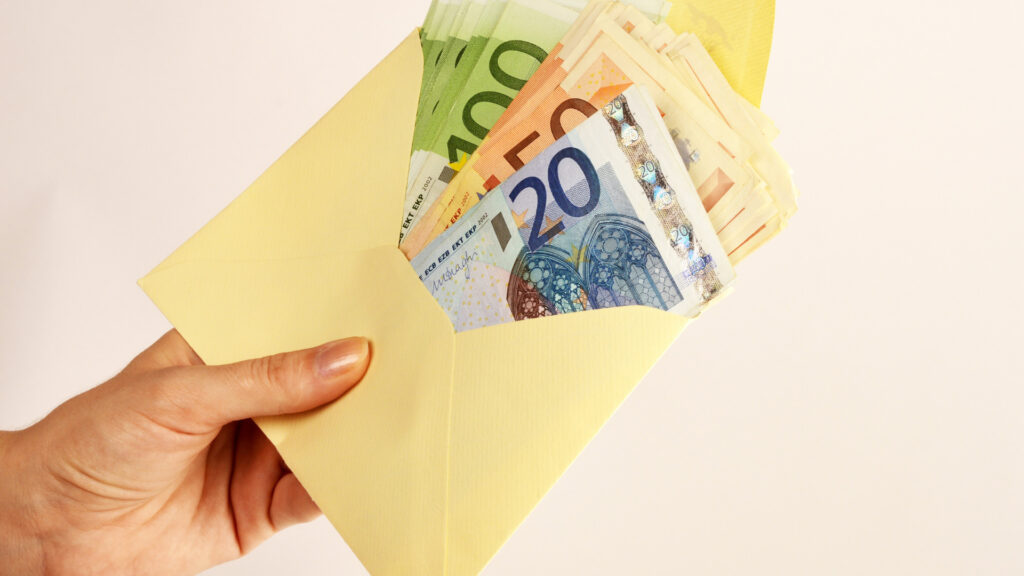 You can also earn from Buildabizonline when you establish a team in addition to referral clicks. Because of this business model, they are suspected of being a cash-gifting scam. Here are five straight-line queues to help you keep track of your payments:
Queue 1 – gift $20 to the affiliate who recruited you and receive $20 from subsequently recruited affiliates.
Queue 2 – gift $50 to the affiliate who recruited you and receive $50 from subsequently recruited affiliates.
Queue 3 – gift $100 to the affiliate who recruited you and receive $100 from subsequently recruited affiliates.
Queue 4 – gift $200 to the affiliate who recruited you and receive $200 from subsequently recruited affiliates.
Queue 5 – gift $500 to the affiliate who recruited you and receive $500 from subsequently recruited affiliates.
Most cash gifting systems are based on monthly recurring gifting payments. Their website does not explain how this works, but what happens to a member's commission if they purchase into one of the lines stated and their upline bought a lower level than them?
Most usually, their upline receives just the maximum commission and the remaining is passed on to the next qualifying upline.
In light of this, their whole compensation structure raises a few red flags. It definitely looks like they're using a cash-gifting scheme. You pay for these "gifts," and then your recruits are permitted to give you "gifts" as well.
This brings us to a concerning issue. This type of setup encourages a pay-to-win model. Let's assume you spent $20 and received a $20 reward from members as a result. You'll still receive $20 if your recruits join up for a higher tier. The remaining portion of their gift is given to your upline or the person that recruited you. If they do not qualify for the remaining funds, it is passed on to another upline.
In essence, this indicates that if you want to obtain from all levels, you'll have to spend $870.
Getting Started with Buildabizonline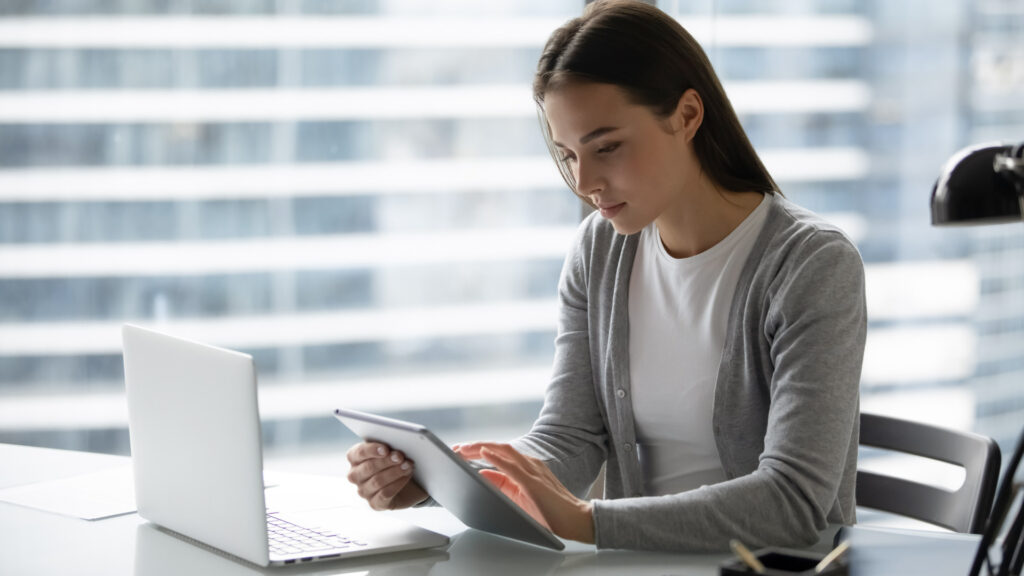 The lowest tier in order to join the program will cost you $20 in gifting payments, plus an additional $20 in affiliate payments. The most expensive option is $500, which entitles you to $500 worth of affiliate income.
Buildabizonline, on the other hand, is not something I can suggest to everyone. There's something suspicious about this whole business model since it appears like they're also advertising a cash-gifting scheme, although they also offer a legitimate affiliate marketing platform.
Buildabizonline Ugly Truths Exposed!
#1 Cash-Gifting Scheme?
This is not a business for newcomers or anybody else for that matter. Their compensation structure even uses the term "gift" quite directly. This is a major red flag that may attract the notice of the FTC. Furthermore, participating in such activities can also put you into some legal trouble.
Advantages of Buildabizonline
There's nothing really good about joining this program. They do offer legit affiliate marketing tools you can use but there are much better options out there.
Is Buildabizonline a Scam or a Legit Program?
Whatever product Buildabizonline offers to their customers is overshadowed by their dubious compensation plan, which is why we won't recommend this to anybody.
I believe they are operating a cash-gifting scheme. There are plenty of legitimate services out there that can help you generate money online. Buildabizonline, however, is not one of them. If you want to check out what I can recommend for a legit money-making opportunity, just scroll down below.
How Do I Use The Internet to Make a Full-Time Salary?
I'm not a big fan of get-rich-quick schemes, let's just say that I've been caught short a few times.
Instead, an Amazon FBA Business is my leading recommendation for people that want to build a thriving full-time online business working from home.
Here are my reasons why…
There's no pressure to recruit family and friends, or anyone else for that matter.
Learn a unique method to source incredible, high-profit, low-competition products that are virtually hidden from your competitors.
You don't need to sell hundreds of different products to create lucrative profits with this fresh, exciting business model.
An Amazon FBA business can help you to…
Generate a 5-7 Figure Salary and become financially free from the limitations of a traditional day job. You can do this in less than 12 months!
If you want to find out how I did it, Click Here!
Similar Programs To Be Aware Of: