What Is Instant Guru?
Instant Guru, a new affiliate marketing money-making system that claims to be the "ultimate automated platform for promoting WarriorPlus & JvZoo product launches," was recently released.
Instant Guru will allegedly provide you with "done-for-you" websites that generate reviews and attract traffic (aka visitors) from search engines, according to the system's founder Dan Green. As a result, all you have to do is pick a name for your website, upload a logo, click a button, and start earning passive affiliate commissions with no extra effort.
Is Instant Guru, however, legitimate? Or is it just another scam you should run to the hills from?
Luckily for you, you've come to the right place to find out since I've looked into this program and will reveal all you need to know in this review. Just keep scrolling to find out more.
The fact that you've taken a moment to scrutinize this product before signing up should be applauded. You've done yourself a huge favor. Your due diligence will save you from potentially wasting your time and money.
A good bit of research always goes a long way in the fight against online scams. Creating a sustainable full-time online business is not difficult. You just need to know where to look.
Before we proceed I'd like to let you know that I'm not linked to Instant Guru in any sort of way and I'm not trying to sell you this product.
Instead, I'd like to show you why this program should be avoided…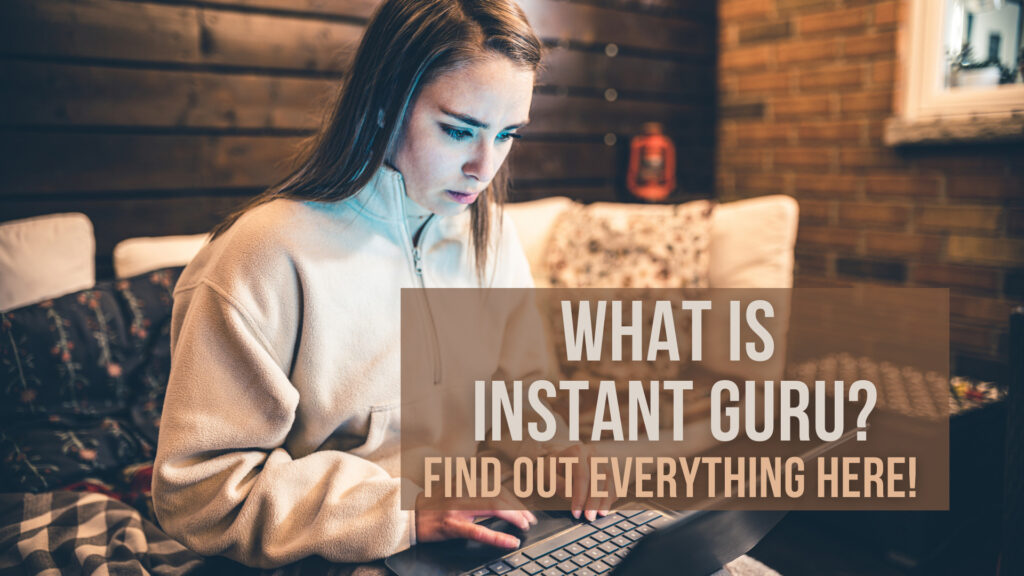 Instant Guru Product Review
Name of Product: Instant Guru
Owner: Dan Green
Type of Product: Instant Guru is a review website builder that claims to attract traffic and conversions to your offers by repurposing other people's material.
Cost of Product: $29 for the front-end price, plus $1,018 for 6 upsells.
Who Is This Product Best For? No one!
Instant Guru Product Summary
The Instant Guru method promotes itself as a program that can help you develop automated online revenue streams with a single click of a button. You're made to assume that the system would generate "done-for-you" websites that will automatically populate themselves with content such as product reviews, allowing you to simply sit back and make money.
Product Rating: 0/100
Would I Recommend This Program: DEFINITELY NOT!
Instant Guru Background

Dan Green introduced Instant Guru, a WarriorPlus software, in July 2020. It allegedly develops your own review website and populates it with material that helps it rank in search engines, resulting in more traffic and conversions for your affiliate offerings.
According to Dan Green, all you have to do is create a name for your website, make a logo, and then choose a niche according to your preference.
In order to attract visitors from search engines, the Instant Guru program is said to establish a website for you, and that website will begin populating itself with information automatically. The idea is that once people get on the pages, they would click on your affiliate links and earn you commissions.
If you're new to affiliate marketing or making money online, it may appear to be a reasonable and tempting offer. At first look, it appears to be practical and likely to succeed. Naturally, everyone wants to succeed with very little effort. Who doesn't want that, right?
However, as someone who has spent time researching these kinds of online opportunities, I can assure you that programs like Instant Guru will not work. And, while it may appear to be a good deal on the surface, the fact is that the Instant Guru technique will merely scam you of your money and leave you with an immediate sense of regret.
In a minute, I'll explain why, but first, let's take a closer look at Dan Green, the man behind it all.
Who Is Dan Green?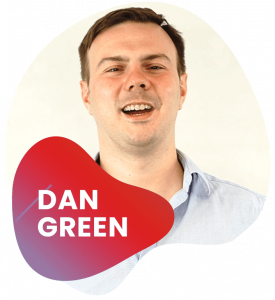 I'll admit that I had never heard of Dan Green before I came across the Instant Guru program, and that was the first red flag for me.
If you're not new to affiliate marketing, then you already know that success stories and excellent programs spread easily in this industry. So how come Dan Green is not so well-known if his system actually works?
To learn more about who I'm dealing with, I did some more research into this man and who he actually is.
Dan Green, it turns out, is the owner of a firm called Byte Marketer, which is based in England and reportedly focused on building solutions that allow individuals to produce automated income. Among his other programs are:
EdUpay
Brand Marketer
fiverrpal
Automation Empire

And, as I previously stated, each of these programs is designed to generate automatic profits. But when it comes to Dan's actual marketing experience, I honestly couldn't uncover any. His company's websites said that he received a bachelor's degree in computer science, but that was all.
As a result, it appears to me that Dan is better at producing software that sells the idea rather than a software that truly helps you accomplish the goal. Meanwhile, he sits back and makes money as people are drawn in by the hype of his programs.
How Does Instant Guru Work?
Instant Guru claims to be able to create a "done-for-you" website that will automatically populate itself with material that will help you rank higher on Google. All you have to do now is give the website a name, add a banner, select a backdrop and logo, and the website should be ready to go.
However, I noticed a few but very concerning problems in how this program works.
First and foremost, the website that Instant Guru creates for you is just downright dreadful. The overall layout is messy and the text and color scheme are barely readable. It looks like something a kid would make for fun. Even if you do get the traffic you need, I doubt anyone would stay in your site to read anything you have to offer.
Second, the stuff it displays is what's known as "spun content," which is just another way of saying "stolen content." The program basically looks for websites in the same niche as yours, grabs text from them, and then uses a thesaurus to change the phrases around to make it look like it wasn't stolen.
Now this is a huge problem. Because you can get into big trouble if you steal someone's content. Worse case scenario, the owner of the original content you stole from will take legal action against you and you might end up having to pay a fine or even go to jail.
Obviously, that's not good.
Apart from the legal ramifications of stealing material, tools like Instant Guru don't work since replicated content isn't listed by search engines like Google. They have no desire to include it in their search results. In fact, plagiarizing content will result in being penalized by Google.
So the notion that this "done-for-you" website would auto-populate with content, will appear in search results, and that people will start flocking to the site and making transactions is entirely false. You can post 10,000 pages of information on a website, but if it's plagiarized or stolen, the search engines won't bother to include it.
Getting Started with Instant Guru
If you're planning to buy instant Guru (which I hope you're not), the front-end price you'll be paying is $29. However, it's also important you know that this program has 6 upsells which will cost you over a thousand bucks. Here's a list of each upsell:
Upsell 1: PRO Edition ($59)
Upsell 2: Daily Profits ($29)
Upsell 3: Done for you Upgrade ($197)
Upsell 4: Advanced Training ($29)
Upsell 5: Agency License ($197)
Upsell 6: White Label ($497)
Instant Guru Ugly Truths Exposed!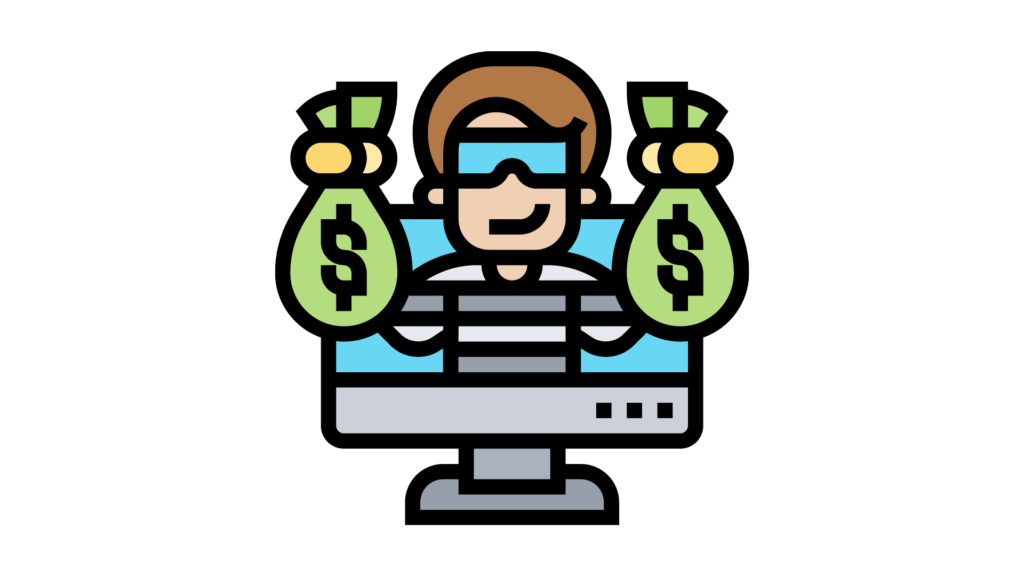 #1 You're Stealing Content From Other People If You Use Instant Guru
By now, you already know that Instant Guru is just spinning content from other websites to populate yours. Not only is this illegal, but it is highly unethical.
Would you want a complete stranger to profit from the time and effort you put into creating content? Certainly not! Worse, Instant Guru tries to make the content you get appear unique by altering a few words here and there. But there's another major issue here.
Spun content is very hard to comprehend. The words that will be used are off and sometimes, even out of context. Plus, there's another issue with these skewed contents. Once you post them, Instant Guru will try to produce its own photos by stealing again, but you won't know if they're copyrighted or not.
If a photo is copyrighted and you use them without permission, that's another problem for you. Honestly, at this point, it's just not worth getting involved with this program.
#2 Google Will Not Rank You For Stealing Content
As I have already stated above, Google does not rank pages that have stolen content or material from other websites. In fact, you website will even be penalized and your hopes of making money online will be turned to dust.
As a result, you're only going to lose more money than you spent on investing in this scammy program.
#3 Dan Green Is Known For This Kind Of DFY Scams
I may not know much about Dan Green but from what I have uncovered, he does this kinds of scams a lot. He rehashes the same program over and over again in order to scam more people once the previous one has been outed.
He is someone that you definitely need to avoid. If you see any programs with his name on it, RUN!
Advantages of Instant Guru
None. I don't see how you could benefit from this program. There are better opportunities for you out there to make money online. Stick around until the end of this review and I'll give you a better recommendation.
Is Instant Guru a Scam or a Legit Program?
It's obvious that the Instant Guru method is a rip-off. There isn't any question in my mind. Sure, it creates a website and automatically populates it with material, but you're stealing from other people. There's also no chance this will genuinely result in you receiving "automatic affiliate commissions," as it claims.
The truth is that the creator of this program, Dan Green, established it with the purpose of making himself wealthy at your own cost. He's fully aware that his marketed claims are untrue, but he doesn't seem to care about that. Just the knowledge that there are individuals out there who are putting money in his wallet is enough for him.
If you truly want to make money online, I have a legitimate opportunity for you.
How Do I Use The Internet to Make a Full-Time Salary?
I'm not a big fan of get-rich-quick schemes, let's just say that I've been caught short a few times.
Instead, an Amazon FBA Business is my leading recommendation for people that want to build a thriving full-time online business working from home.
Here are my reasons why…
There's no pressure to recruit family and friends, or anyone else for that matter.
Learn a unique method to source incredible, high profit, low-competition products that are virtually hidden from your competitors.
You don't need to sell hundreds of different products to create lucrative profits with this fresh, exciting business model.
An Amazon FBA business can help you to…
Generate a 5-7 Figure Salary and become financially free from the limitations of a traditional day job. You can do this in less than 12 months!
If you want to find out how I did it, Click Here!
Similar Programs To Be Aware Of: