What Is True Trader?
Stock trading can be profitable for some of you. But it's also a very risky business model and can cause you to lose more money than you earn. Plus, you're more likely to succeed if you utilize the correct platform and learn the right approaches than if you don't use either.
However, how will you choose which trading platform is best for you? There are a plethora of low-quality platforms out there on the internet that are not really interested in helping you succeed and are just vying for your hard-earned cash.
That's why, especially with high-ticket programs like this one, it's critical to understand exactly what you're getting yourself into before committing. Today, we'll take a look at True Trader and see how you might benefit from it.
The fact that you've taken a moment to scrutinize this product before signing up should be applauded. You've done yourself a huge favor. Your due diligence will save you from potentially wasting your time and money.
A good bit of research always goes a long way in the fight against online scams. Creating a sustainable full-time online business is not difficult. You just need to know where to look.
Before we proceed I'd like to let you know that I'm not linked to True Trader in any sort of way and I'm not trying to sell you this product.
Instead, I'd like to show you why this program should be avoided…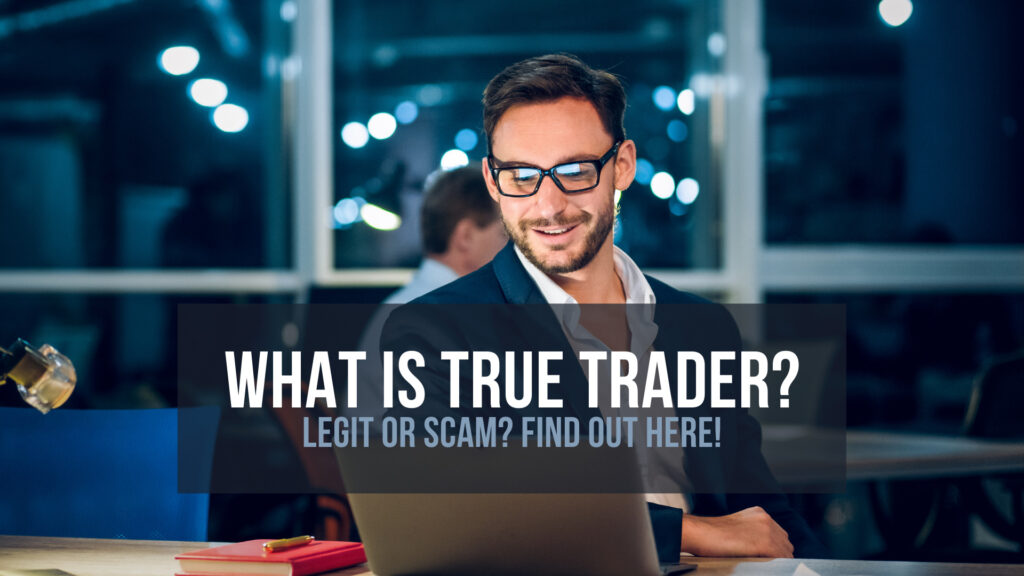 True Trader Product Review
Name of Product: True Trader
Owner: Dan Parker
Type of Product: Day Trading Platform
Cost of Product: $695 plus $149 per month
Who Is This Product Best For? People who want to start a trading business.
True Trader Product Summary
If you're like most people, one of the major reasons you want to go into day trading is to gain financial freedom and not be stuck in a rat race or a 9 to 5 job.
With that in mind, it's crucial to understand how much you'd have to spend to reach a place where you don't have to work for anybody but yourself. To put it into perspective, there is no sense in exploring this day trading program unless you have at least $20,000.
In True Trader, Dan Parker teaches people how to adopt a tactic known as "scalping," which is the practice of profiting from slight fluctuations in currency values by reselling them.
It's the quickest way to profit in the trading world. You'll need to invest in volume to make it worthwhile because you'll be dealing with little, regular deals.
True Trader is also a trading platform with a variety of features, including a masterclass and a list of suggested trading tools. It isn't one of the better trading platforms available, but it gets the job done. This is a good place to start if you don't want to put a lot of money on the line.
Product Rating: 30/100
Would I Recommend This Program: NO!
True Trader Background

True Trader has everything you'll need to get started with day trading and master it. There's a Dan Parker masterclass course, daily live stream screen share sessions, an online scanner, and an indicator set that will assist you to locate the best setups for performing trading deals. By joining the True Trader platform, you will be able to study the following:
What are the best ways to begin and exit trades?
When and where should these deals be executed?
When should you sit and wait for a trade?
True Trader was founded by Dan Parker, but unlike other trading gurus, there isn't much information about him online. He has no social media whatsoever. We can't even access his portfolio or figure out how much money he makes on his own trades.
We're not saying he's a liar, but this sort of situation doesn't really add anything to his credibility when he's trying to market his course to the general public. So why should we trust someone who practically seems like they don't exist?
Furthermore, in the business of trade, you must hard proof and credibility is a huge thing. Simply put, you must demonstrate to others that you have produced a significant amount of money utilizing your ways. Otherwise, the course will be of no use to you.
Dan Parker and other platform experts are all attempting to pinpoint Key Inflection Points and formulate pre-market trade strategies. Every morning when the market opens, Dan Parker's Long/Short strategy will go live.
Dan Parker's method is straightforward. He concentrates on two or three equities that he believes will see significant price corrections when the market opens. He'll buy the stock now and sell it later when the price adjusts.
Everything happens in a matter of minutes or seconds. It's quite quick. Keep in mind True Trader is not a platform for those who are new to trading. To follow the rapid trading signals, you must understand the fundamentals of trading first.
Inside True Trader
True Trader is a community of like-minded traders that have one aim in mind: to thrive in the trading world.
Dan and his colleagues are dedicated to assisting their pupils in becoming profitable traders by detecting KIPs (Key Inflection Points). Moreover, Dan also goes live every morning to validate that these KIPs are correct, and he does it in front of all of his pupils.
You'll get bonuses like a trading strategy 15 minutes before the market starts, Dan's approach for working only 1 hour a day, True Trader scanners, and more as part of your subscription. As a paid member of this site, you can also anticipate the following:
Chat Room
True Trader provides you with access to their chat room, where you may communicate with traders, industry professionals, and other newcomers. You'll have the opportunity to ask inquiries and maybe gain insight into how they're doing in terms of trading.
Masterclass Course
This masterclass course is ideal for those who already have a basic understanding of trading. If you're still not sure what you really want to accomplish, there's a separate short course that covers basic trading terminology, what your work will entail, and more.
The goal of Dan Parker's course is to make a profit of at least 2% and as much as 5%. According to him, achieving a win percentage of 75% is achievable if your typical gains are at least twice as great as your losses.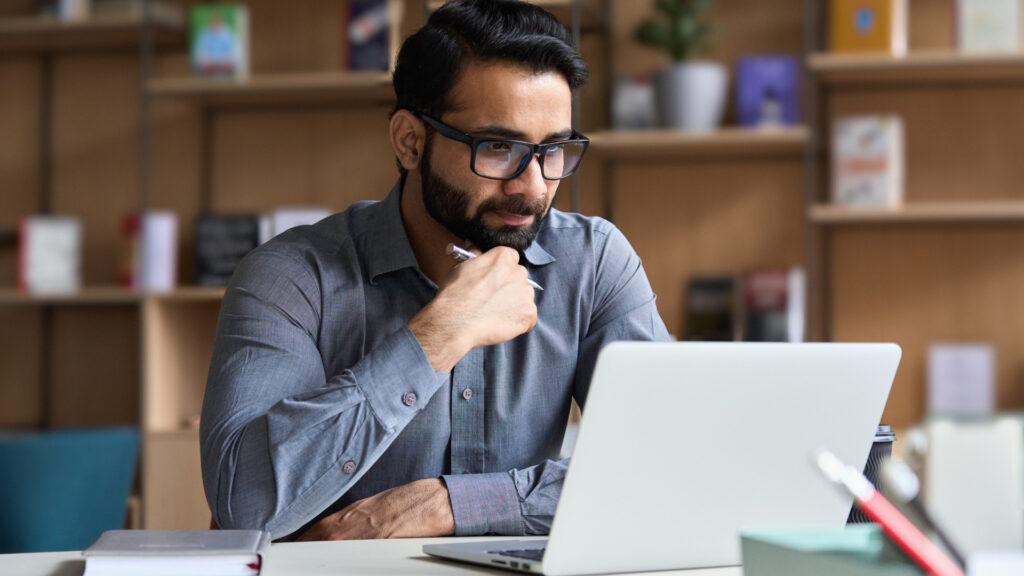 Trading Platforms
True Trader grants you access to ThinkorSwim, trading software that Dan favors. It's a straightforward trading platform that's ideal for novices. He also launches Lightspeed, one of the most popular internet trading platforms.
Tutorials
There are several tutorials within that will teach you how to navigate the trading platforms and so much more.
Getting Started with True Trader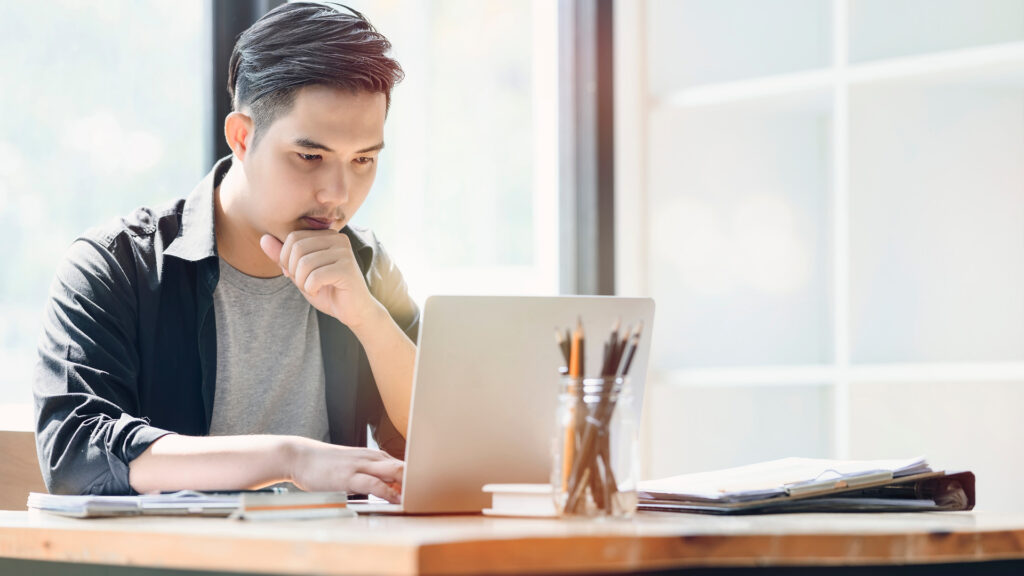 There is a $695 one-time cost, followed by a $149 monthly membership after 60 days. Everything that was described above will be available to you. However, you will have to fund your trading account with your own money.
True Trader offers a partial 30-day return policy. If you purchase for a three- or twelve-month subscription and then decide to cancel, True Trader will convert your account to a monthly plan and reimburse the difference.
True Trader Ugly Truths Exposed!
#1 Not Much Info About Dan
I don't recommend True Trader mainly because there is no additional information about Dan available anywhere. We have no idea how much money he makes from his ways, and we can only guess that he makes a lot because he has his own training school.
#2 Not For Beginners
Trading, in general, necessitates a substantial amount of money for capital. To get started, you'll need a lot of cash, and even then, there's no assurance of profit. Successful trading on any genuine trading platform is never guaranteed. Because of this, I do not recommend this to anyone who just started making money online.
Advantages of True Trader
#1 Minimal Risk Methods
True Trader will show you how to minimize your trading risk by investing modest sums of money and making significant profits. You shouldn't put all your eggs in one basket, and Dan doesn't recommend it.
When compared to other kinds of trading, the total risks are greatly minimized because you will be investing little sums of money in bigger quantities.
Is True Trader a Scam or a Legit Program?
True Trader is a legitimate trading platform with a strong user base. It includes a day trading masterclass, access to beginner trading programs, and more.
The software does not need you to commit a significant amount of money in trading, which is the approach that beginners should adopt.
We don't know how successful Dan's tactics are since we don't know how much money he makes from what he teaches and therefore, we cannot recommend this wholeheartedly.
With that said, if you're looking for genuine and legitimate opportunities to make money online and if you're not scared of putting in long hours, acquiring new skills, and changing your financial situation, you might want to get into affiliate marketing.
You can generate money online while also helping others by connecting people with the items and services they require or looking for.
The best thing about affiliate marketing is you can also use your knowledge of your hobbies, passions, and interests to establish your own profitable internet business.
If this is something that interests you, check out my recommendation below.
How Do I Use The Internet to Make a Full-Time Salary?
I'm not a big fan of get-rich-quick schemes, let's just say that I've been caught short a few times.
Instead, Affiliate Marketing is my leading recommendation for people that want to build a thriving full-time online business working from home.
Here are my reasons why…
You can get started for Free.
There's no pressure to recruit family and friends, or anyone else for that matter.
You can create a business from virtually any product including the ones that you already buy. You are not limited to low-income or inferior products.
Affiliate Marketing can help you to…
Generate a 4-Figure Monthly Salary and become financially free from the limitations of a traditional day job. You can do this in less than 12 months!
If you want to find out how I did it, Click Here!
Similar Programs To Be Aware Of: