What Is Excel Cash Flow?
These work-at-home scams, which are intended for housewives, househusbands, and even recently graduated college students, are one of the most common fraudulent activities on the Internet right now.
The kinds of schemes are identical in many aspects, as though they were all created using the same template or might possibly even be created by the same person.
It begins with the owner's narrative of losing their job which led them in discovering a loophole on the Internet that allows them to exploit and make a lot of money.
But be warned, this is one of the telltale symptoms of unscrupulous work-at-home programs. Almost everyone believes that working online is a simple and straightforward approach to generating money but that's not really the case.
To someone who might be having financial problems, you're compelled to believe these lies. However, you should be aware that any company that claims you can only make money by posting links is untrustworthy and are most likely a scam.
With that in mind, let's have a look at a program that possesses the same characteristics as the ones listed above. This is Excel Cash Flow.
If you want to learn more, just keep reading.
The fact that you've taken a moment to scrutinize this product before signing up should be applauded. You've done yourself a huge favor. Your due diligence will save you from potentially wasting your time and money.
A good bit of research always goes a long way in the fight against online scams. Creating a sustainable full-time online business is not difficult. You just need to know where to look.
Before we proceed I'd like to let you know that I'm not linked to Excel Cash Flow in any sort of way and I'm not trying to sell you this product.
Instead, I'd like to show you why this program should be avoided…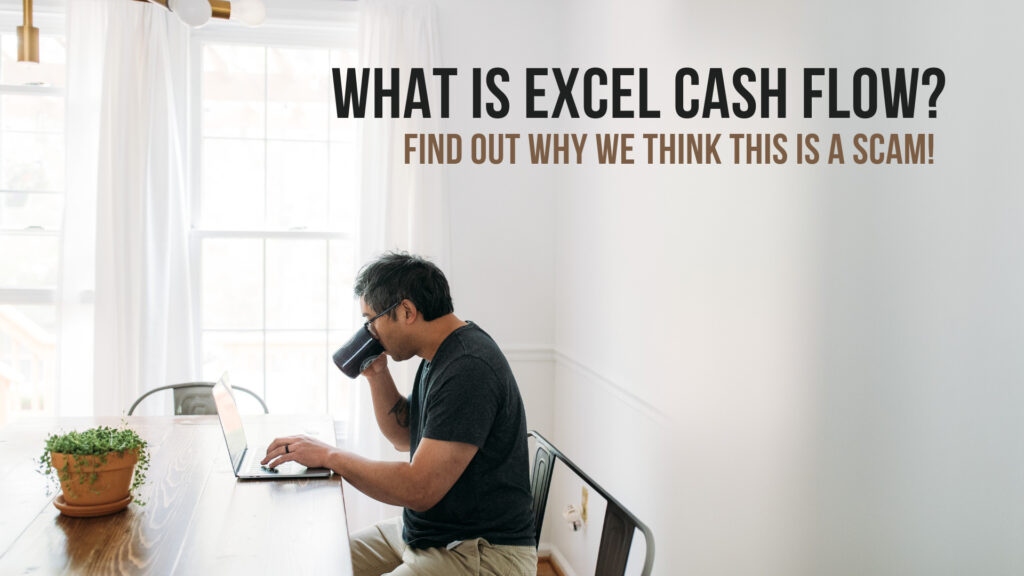 Excel Cash Flow Product Review
Name of Product: Excel Cash Flow
Owner: Debbie Jones & Cami White
Type of Product: Work-from-home scam
Cost of Product: $97
Who Is This Product Best For? No one!
Excel Cash Flow Product Summary
Excel Cash Flow is a link-posting program and it's reportedly run by two ladies named Cami White and Debbie Jones, who we don't think actually exist since there's no solid information about their identities on the internet.
They claim that you can earn a lot of money from home with very little preparation or focused effort. Apart from that, they also promise that you will learn how to operate as a search engine agent, which they say is someone who posts links on huge company websites from their home.
However, it's important to note that this is nothing but a scam, and several of its clients have already come forward. We've discovered various red flags that point to the fact that it's a fraud as well. One of them is the use of false owner information, which is a frequent tactic for these types of frauds.
Product Rating: 0/100
Would I Recommend This Program: DEFINITELY NOT!
Excel Cash Flow Background

Excel Cash Flow is another link-posting scam, which is allegedly owned by two women called Cami White and Debbie Jones, but I'm not sure whether they really exist. They say that you may earn a lot of money from home with little effort or time.
Excel Cash Flow lets it seem as if you are a typical employee working from home for one firm. They say that businesses are in great demand for individuals to work for them posting links to their websites in order to create traffic and profit.
The truth is that Google and other search engines are much more intelligent now than they were in the past, and inexpensive techniques like link posting are no longer effective. To attain a high Google position, you need great content and good search engine optimization (SEO).
Excel Cash Flow attempts to persuade you that you get compensated for each link you share. According to them, you get paid an average of $15.00 for each connection. That isn't correct. You would only get compensated if someone made a purchase after clicking on your link.
After that, you'd be paid a commission on the sale. These are affiliate links, and sure, you can earn money via affiliate marketing, but not in the manner Excel Cash Flow would have you believe.
Spamming is a term used by Excel Cash Flow to describe the practices they teach their users, and posting spam links on most sites will get you banned.
Excel Cash Flow also fails to mention that being paid from these firms takes a long time. Because of the fraud detection mechanism used by many businesses, it may take up to three months or more. In addition, there is usually a minimum payout threshold.
When it comes to working online, the truth is that it requires a lot of time and effort. You must put in a lot of effort and commit to a certain amount of hours every week or month. You'll have to wait months before you start seeing any meaningful money.
How Does Excel Cash Flow Work?
The whole premise of their program, like that of many others before it, is that you can make a lot of money online if you buy what they're selling. Debbie's sales presentation and tale make the whole thing enticing to someone who has no prior knowledge of the sector.
But, of course, it's all a lie. Link posting is and has been a fading business for quite some time. Companies are no longer interested in encouraging individuals to publish their links, despite what the program claims.
Because Google no longer ranks sites based on the number of links that point to them, links have lost their value over time. Because there isn't a lot of demand for this software, you won't get paid a lot of money for it.
You could make a few pennies here and there, but you're not going to make $20 every link. That's ridiculous and is pretty much a false claim.
Furthermore, Excel Cash Flow only acknowledges your revenue if the link you submit remains on the page, which it usually does not. After all, if you publish links to low-quality sites, you can anticipate those sites to remove any further links you post.
You'll also go through some training where you'll learn all you need to know about link publishing, according to their sales pitch. Unfortunately, you'll most likely get outdated material that focuses on a general and unproductive approach to starting an internet company.
Getting Started with Excel Cash Flow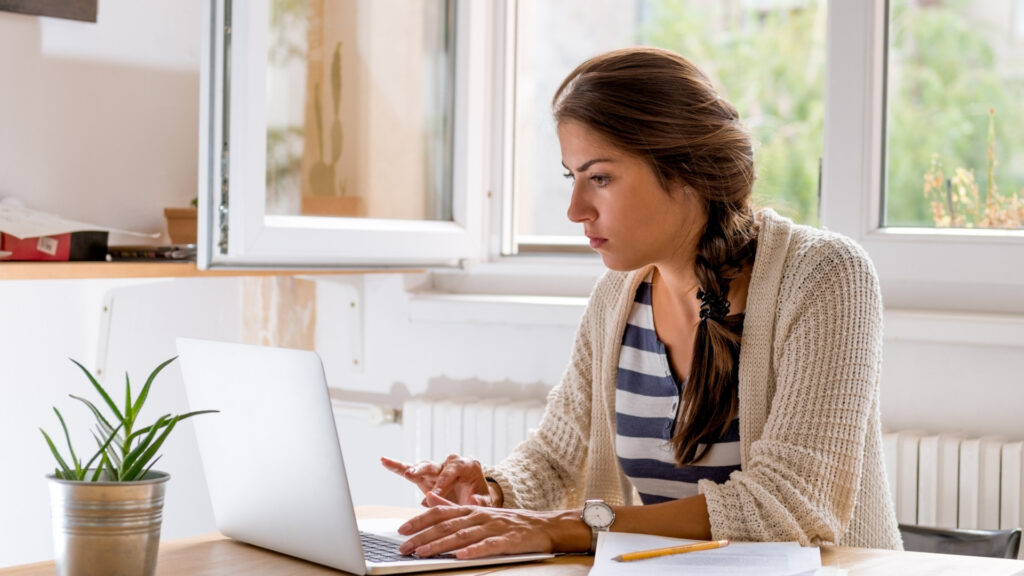 The cost of the program is $97, which is a one-time payment. Sometimes, you'll be able to acquire it for just $77. Though I strongly advise you not to invest any money in this scheme.
Excel Cash Flow Ugly Truths Exposed!
#1 Everything Is Fake!
The video at the top of the sales page (which, by the way, is no longer available) is a paid-for infomercial that aired on NBC late at night many years ago. These con artists have taken and republished this footage since it discusses how individuals make money online.
It's worth noticing that the video doesn't name any specific program, instead of focusing on how many individuals are generating money online and how legitimate the industry is.
You'll also see a collection of testimonials in the sidebar of the landing page, apparently from their successful users who made thousands of dollars by posting links.
However, they haven't done a good job altering these testimonies, since they are blatantly copied and pasted from another fraudulent program, and the photographs they use are most likely stock photos.
#2 Program Is Already Shut Down
The Federal Trade Commission (FTC) arrested two persons in February 2019 for conducting multiple "work-at-home business opportunity" frauds.
Gregory Anderson and Garrett Robbins earned a lot of money with products like Online Cash Commission and Excel Cash Flow, among others. After the defendants agreed to pay $10.9 million, the FTC and the defendants struck an agreement.
You can find out more details about the whole thing here.
Advantages of Excel Cash Flow
There are absolutely no advantages to this program. Steer clear!
Is Excel Cash Flow a Scam or a Legit Program?
Excel Cash Flow is, without a doubt, a scam. I can't recommend this to anybody, and if you're looking for a real way to earn money online, check out my recommendation below.
How Do I Use The Internet to Make a Full-Time Salary?
I'm not a big fan of get-rich-quick schemes, let's just say that I've been caught short a few times.
Instead, an Amazon FBA Business is my leading recommendation for people that want to build a thriving full-time online business working from home.
Here are my reasons why…
There's no pressure to recruit family and friends, or anyone else for that matter.
Learn a unique method to source incredible, high-profit, low-competition products that are virtually hidden from your competitors.
You don't need to sell hundreds of different products to create lucrative profits with this fresh, exciting business model.
An Amazon FBA business can help you to…
Generate a 5-7 Figure Salary and become financially free from the limitations of a traditional day job. You can do this in less than 12 months!
If you want to find out how I did it, Click Here!
Similar Programs To Be Aware Of: