What Is Enjeo?
Honestly, this program perplexed me for a variety of reasons, the most important of which was that I had no idea what exactly they were offering to people who are looking to make money online. It was unclear whether they were a GPT website or an affiliate marketing website.
However, upon researching further, it reveals that they're a hybrid of the two, with the affiliate marketing program's rewards dominating.
For example, you may receive a link to a roadside assistance firm through which you may earn up to $1.25 for each person who signs up. You'll also receive a $10 referral bonus for each person you bring into the system.
At the end of the day, however, the possibility for profit is minimal, and your time would be better spent on possibilities with greater earning potential.
If you want to find out more about this program, just keep scrolling.
The fact that you've taken a moment to scrutinize this product before signing up should be applauded. You've done yourself a huge favor. Your due diligence will save you from potentially wasting your time and money.
A good bit of research always goes a long way in the fight against online scams. Creating a sustainable full-time online business is not difficult. You just need to know where to look.
Before we proceed I'd like to let you know that I'm not linked to Enjeo in any sort of way and I'm not trying to sell you this product.
Instead, I'd like to show you why this program should be avoided…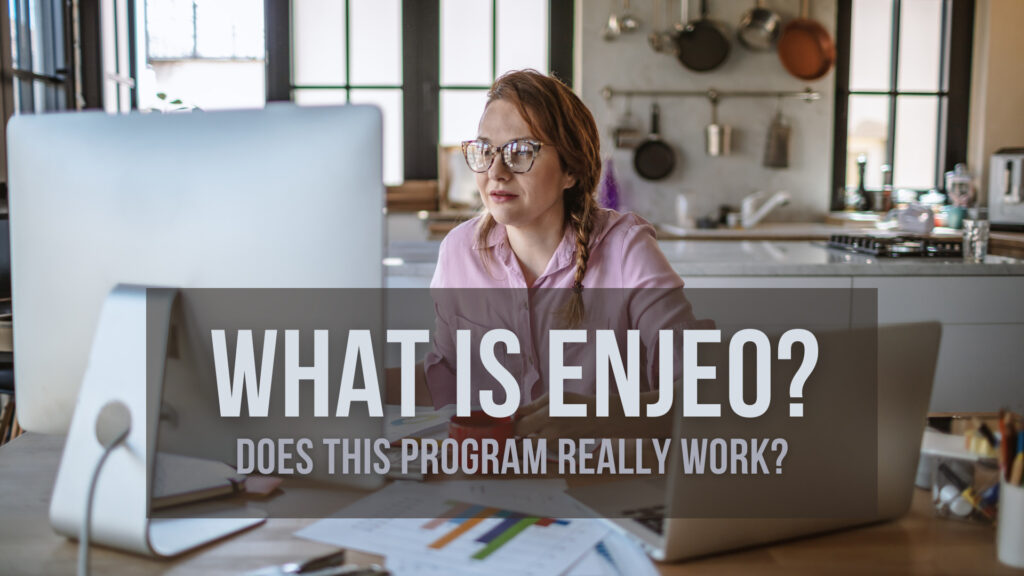 Enjeo Product Review
Name of Product: Enjeo
Owner: Undisclosed
Type of Product: Affiliate Program Subscription Service
Cost of Product: Free to join!
Who Is This Product Best For? Anyone looking to make money online.
Enjeo Product Summary
Enjeo is a digital goods subscription business with reasonable prices, however, we discovered several problems with their affiliate marketing. Customers have complained about random charges being made to their credit cards, indicating that their earning potential is poor.
This is a program that I would not suggest to anyone.
Product Rating: 20/100
Would I Recommend This Program: NO!
Enjeo Background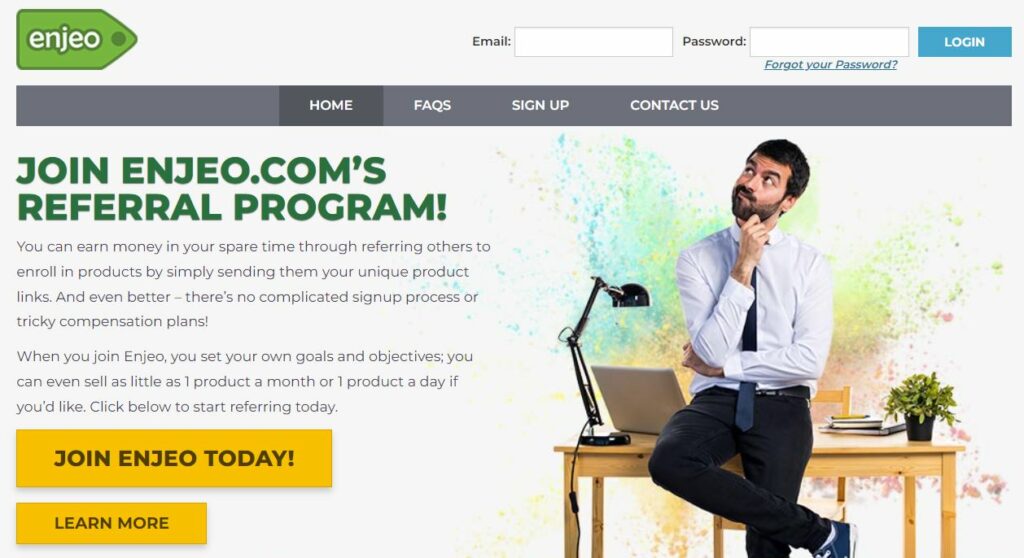 Enjeo is a free affiliate network that allows users to earn money by recommending others and offering memberships to their digital products, which I'll go over in more detail below.
Unless you sign up for the program, the firm webpage doesn't really give much information on the items, which I think is a horrible selling point because you're attempting to compel people to join the program.
I couldn't locate any information regarding Enjeo's owners or management, which led me to believe there was something suspicious going on. Normally, reputable businesses would reveal who established them, who controls them, and where they are currently based.
I was only able to learn that Enjeo was created in 2011 and that the company's ownership changed recently. There are no addresses or anything like that as well. You must also log in to contact their online customer service if you have any questions.
Because the state of Nevada was mentioned in Enjeo's terms and conditions, we may fairly presume that the base of operations is in Nevada.
How Does Enjeo Work?
Thankfully, joining Enjeo is free, so you won't have to spend anything to see what they have to offer. All you have to do now is provide your personal information, such as your name, email address, mailing address, and phone number. Then you'll be asked to provide your bank account details so that you may be paid.
Enjeo's main focus is on referrals and affiliate marketing, thus that's where the majority of the revenue comes from. Here's how Enjeo will help you make money:
You receive a $5 referral incentive if you suggest someone. However, it is unclear if they must pay the $1 cost.
You will receive an additional $5 if the person stays for more than 30 days. Again, we have no idea what causes people to "remain" or what qualifies it.
In addition, if you encourage them to join up for Enjeo's digital services, you'll get a $1.25 commission.
Enjeo will also pay you $20 if you participate. Enjeo piques your interest by stating that you may win a free $20. This isn't something you'll be able to repeat, but you can do it once to collect the $20.
To get started, join up for free and head to the affiliate dashboard. From there, go to the "Featured Product" area and then to roadside help service. You'll sign up for the program there (using a separate email from the one you signed up with Enjeo). You will receive a $10 referral incentive and a $10 sales bonus as a result of this.
You'll see a $21.25 balance in your account, which you may transfer to your bank. However, be sure to cancel this subscription after you've received the funds.
Inside Enjeo

Let's take a look at what you get with Enjeo's Digital Product Subscriptions.
Road Assistance Plans
The Mini Road Assistance Plan covers 24-hour roadside towing up to 5 miles, fuel delivery, jump-starts, car lockout, and flat tire changing. This is only available once a year and costs $1 every week. Ultimate Road Assistance costs $9.95 per month or $120 per year and covers up to three claims per year.
After two billing cycles, you'll get a $20 commission if you sell this plan.
Realty Listing Mini Plan
This is meant to be a strategy for providing clients with a variety of tools to aid in the discovery of real estate listings. Unfortunately, I couldn't find any further information about this plan or why it's preferable to free listings on sites like Zillow or Trulia.
Public Records Mini Plan
This package covers up to 10 public record reports each week in case you wish to investigate someone's history before meeting or employing them.
Credit Monitoring Mini Plan
This program keeps track of a single credit profile and sends out alerts when certain events occur, such as account termination, new credit inquiries, exceeding credit limits, and so on.
Enjeo Ugly Truths Exposed!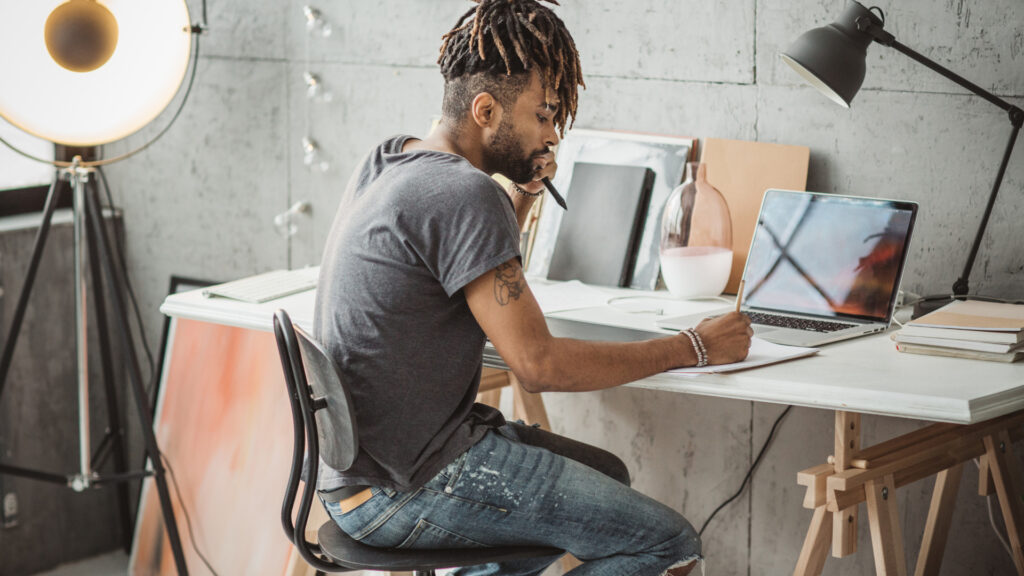 #1 Low Income Potential
You won't be able to make a lot of money with this scheme until you consistently sign up thousands of individuals each month. At the most, you'll get the free $20 and a few more commissions. Overall, this won't provide you with a full-time income, so don't give up your day job over this program.
Advantages of Enjeo
#1 Legit Program
Honestly, there is not a lot to like about this program. They have very little income potential and you'll most likely spend more time here than the money you'll be getting. But if you don't mind this aspect, I guess this program is worth a try.
Is Enjeo a Scam or a Legit Program?
Enjeo looks to be a respectable program that requires you to sell various digital product subscriptions, but there's nothing about it that may help you earn a full-time income.
If you want my recommendation, feel free to check it below.
How Do I Use The Internet to Make a Full-Time Salary?
I'm not a big fan of get-rich-quick schemes, let's just say that I've been caught short a few times.
Instead, an Amazon FBA Business is my leading recommendation for people that want to build a thriving full-time online business working from home.
Here are my reasons why…
There's no pressure to recruit family and friends, or anyone else for that matter.
Learn a unique method to source incredible, high-profit, low-competition products that are virtually hidden from your competitors.
You don't need to sell hundreds of different products to create lucrative profits with this fresh, exciting business model.
An Amazon FBA business can help you to…
Generate a 5-7 Figure Salary and become financially free from the limitations of a traditional day job. You can do this in less than 12 months!
If you want to find out how I did it, Click Here!
Similar Programs To Be Aware Of: