What Is Infusionsoft?
We now live in a time where the bond between a company and its clients is extremely important. In order to succeed today, a business must consider the requirements and preferences of its customers. In today's competitive company environment, having a CRM platform is critical.
Infusionsoft CRM software stands out among the available platforms as a system that can provide you with all of these and more. But how effective and good is this program exactly? Will it be beneficial to your online business or will it be a complete failure?
If you'd like to find out, please continue reading our full review below to learn everything there is to know about this program.
The fact that you've taken a moment to scrutinize this product before signing up should be applauded. You've done yourself a huge favor. Your due diligence will save you from potentially wasting your time and money.
A good bit of research always goes a long way in the fight against online scams. Creating a sustainable full-time online business is not difficult. You just need to know where to look.
Before we proceed I'd like to let you know that I'm not linked to Infusionsoft in any sort of way and I'm not trying to sell you this product.
Instead, I'd like to show you why this program should be avoided…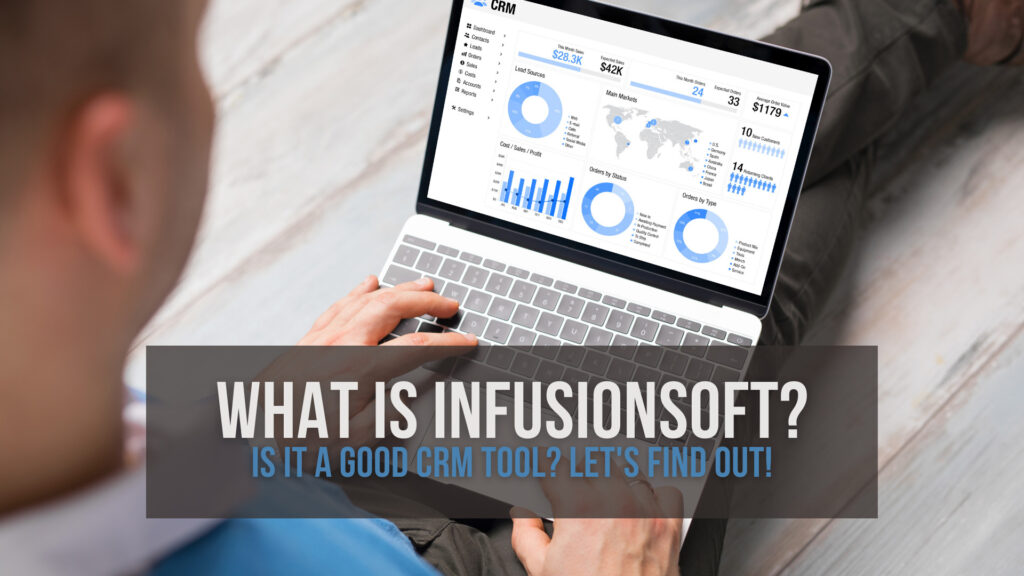 Infusionsoft Product Review
Name of Product: Infusionsoft
Owner: Scott Martineau, Eric Martineau, and Clate Mask
Type of Product: CRM Software
Cost of Product: Pro Plan starts at $129 per month.
Who Is This Product Best For? Online business owners, entrepreneurs, and companies that need a powerful CRM software
Infusionsoft Product Summary
Infusionsoft combines marketing and sales automation into one convenient application. It functions as an email marketing platform, as well as allowing you to create order forms, accept payments, and even set up elaborate shopping carts if you have many products.
Overall, it is a smart and effective tool for businesses to generate lists, manage clients, and scale their operations. Many aspects of your business/funnel can be customized and automated. Because of its intricacy, it is better suited to businesses rather than individuals.
Product Rating: 70/100
Would I Recommend This Program: YES!
Infusionsoft Background

Customer relationship management platform Infusionsoft is used to handle sales and marketing, customer support, and engagement initiatives in both B2B and B2C industries. Infusionsoft's CRM software combines email marketing, marketing automation, and e-commerce functionality into one platform.
Small firms and corporations that have just switched to automated marketing would benefit from the Infusionsoft CRM system. It helps organizations with tiny customer service teams or individual marketers improve their user experience.
Target audience interaction, lead collection, the automated billing process, follow-ups, contact management, and payments are all tasks that fall under this category.
Additionally, it allows you to track all of your interactions with each client, which, when combined with its industry-leading automation tools, allows you to treat each client as an individual and thereby build customer loyalty.
The drag-and-drop campaign builder interface is the most powerful feature of Infusionsoft and what it's best known for. It allows you to do everything from:
Make sure to follow up on every situation.
Time-delayed actions and email sequences can be programmed.
Uncover previously unknown possibilities (e.g. helping you figure out the perfect timing to promote something to a given sector of your audience)
Act automatically in response to their actions (you can also pick from a variety of battle-tested campaign templates if you don't want to start from scratch).
Furthermore, several criteria can be used to personalize and automate each email you send:
Have your opening rates dropped recently?
Is this customer a newcomer or have they been with you for some time?
What's their financial situation?
Even prior engagement with your products, interests, gender, previously denied offers, and so on…
Inside Infusionsoft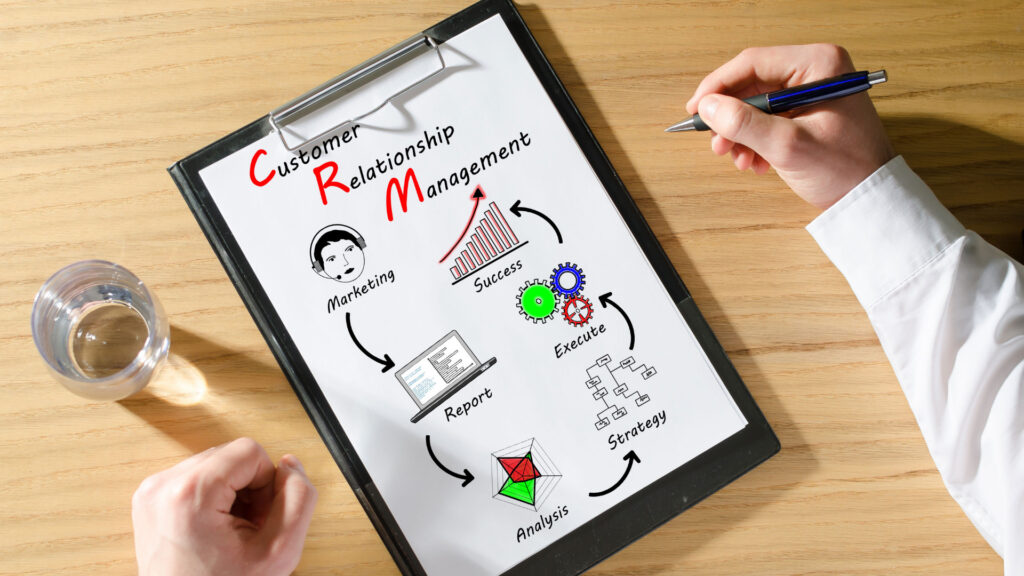 Infusionsoft is exceptional in that it allows you to automate all of your email marketing as well as your sales from a single dashboard. This tool revolves around campaigns. They provide a drag-and-drop interface for tagging contacts and automating certain email sequences.
The capabilities you get with this CRM application are listed below:
Automation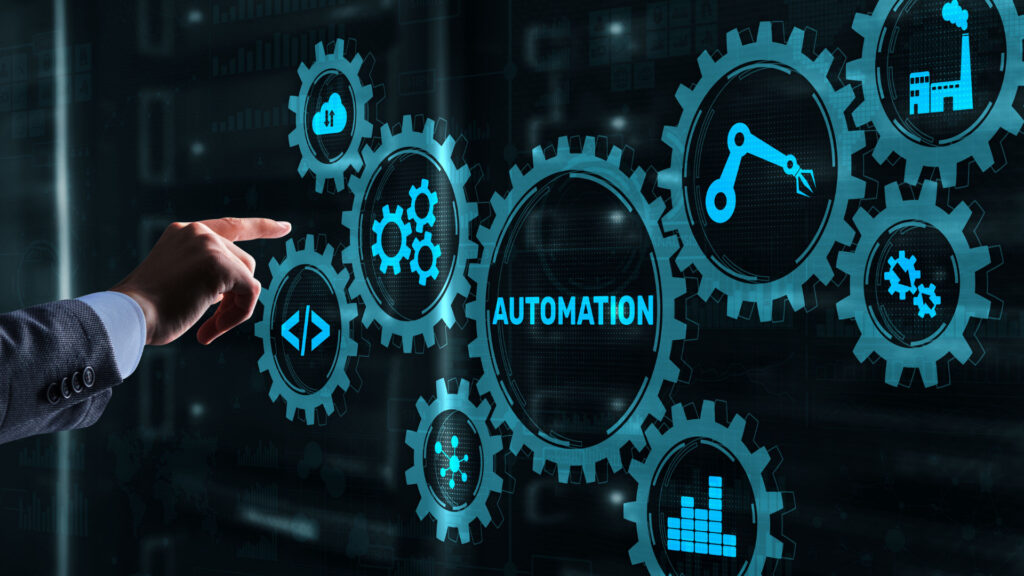 Everything from sales funnels, webinar invitations, limited-time deals, billing plans, email marketing campaigns, product fulfillment, and cancellations and refunds can be automated using Infusionsoft.
A reminder can also be issued to customers who placed a product in their shopping basket a week ago but have yet to complete the transaction. Emails can also be broadcast chronologically in various ways.
The drag-and-drop interface in Infusionsoft allows you to do all of this. It's divided into "sequences" and "goals," which advance to the next phase when a certain action or threshold is met.
You may always use the library to find pre-made marketing campaigns and incorporate them into your sequences. It's vital to note how much this helps the entire billing process.
Upsells, downsells, subscription timeframes, reminders, conditional actions, and other features can all be precisely scheduled to boost conversion rates. This is especially handy for reactivating inactive clients.
When the ability to automatically communicate with thousands of individuals every day is combined with the ability to customize your relationship with each contact, you can achieve incredible things.
Personalization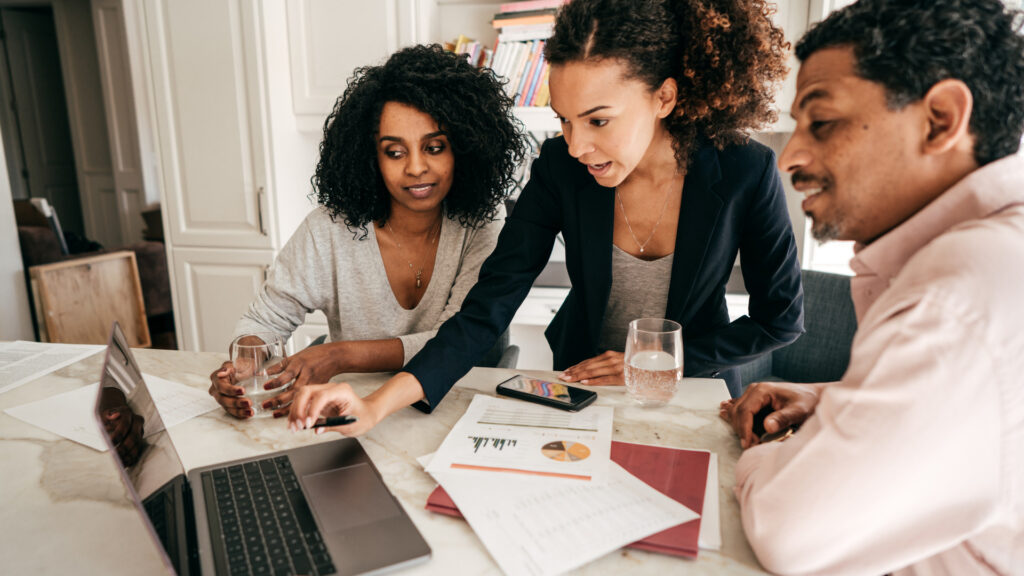 This is where InfusionSoft actually differentiates itself from the competition.
When it comes to building out your entire online marketing strategy, the possibilities are endless. Every customer or "contact" is linked to a comprehensive database of data that you may use to plan your strategy.
For example, sending surveys or testimonial requests as part of an automated procedure is simple. The feedback you receive could be highly beneficial.
There are numerous ways to segment your target audience using certain tags:
Previous interactions' history
Types of offers they accepted/refused Level of involvement with your content
Date of registration
Do they have a PayPal or credit card linked to your store?
Have you recently bought an upsell or downsell?
And there are even more personal factors to consider, such as age or wealth.
eCommerce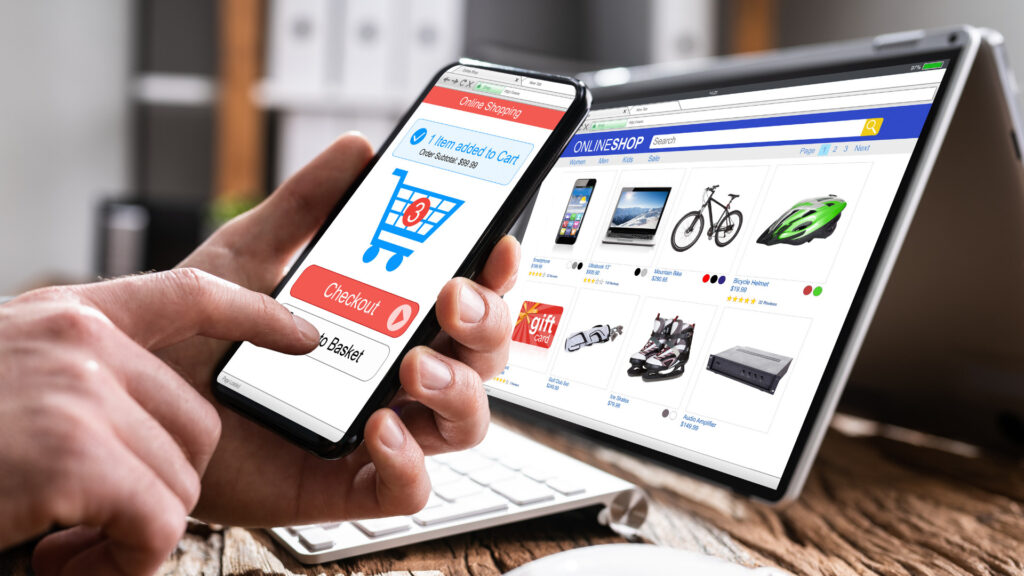 Even though it isn't the most comprehensive eCommerce system available, Infusionsoft can help you set up a professional-looking online store quickly. Just fill up the following to get started:
Options for billing and payment
Subscription plans and products
Methods of transport
Purchasing carts
Invoices and order forms
Set up a merchant account.
Chains of upsells/downsells
And, most crucially, product fulfillment. This is the product's scheduling and delivery via "fulfillment reports," which contain all of the relevant shipping information.
These are sent instantly to your team or to a third-party shipping provider (whether physical or digital). Then, after designing and organizing your storefront (where your products are displayed), automate your order follow-up and all other steps of your procedure.
Other Key Tools & Features
Drag & Drop Email Builder
Campaign Builder
Landing Page Builder
Import Contacts
The MarketPlace
Customer Service/The Community
The Affiliate/Referral Partner Module
Templates
Getting Started with Infusionsoft
Infusionsoft has two plans available. A Pro Plan which will be $129 per month and a Max Plan which will cost you $199 per month.
Infusionsoft Ugly Truths Exposed!
#1 The System Can Be Quite Complex
Infusionsoft is undeniably complex, with a steep learning curve. It's the disadvantage of having so many options. To get well-adjusted with the program, you must go through mandatory, expensive "Kickstarter" training.
Advantages of Infusionsoft
#1 It's One Of The Best CRM Tools In The Market
Learning curve aside, once you get a handle on how the system works, you'll find that this program is one of the best with its wide range of services and features to offer for your business.
Is Infusionsoft a Scam or a Legit Program?
Infusionsoft is not a scam. However, this program is not meant to make you money. This is software that helps your existing online business have better support. If you want to generate money online, check out my recommendation below.
How Do I Use The Internet to Make a Full-Time Salary?
I'm not a big fan of get-rich-quick schemes, let's just say that I've been caught short a few times.
Instead, an Amazon FBA Business is my leading recommendation for people that want to build a thriving full-time online business working from home.
Here are my reasons why…
There's no pressure to recruit family and friends, or anyone else for that matter.
Learn a unique method to source incredible, high-profit, low-competition products that are virtually hidden from your competitors.
You don't need to sell hundreds of different products to create lucrative profits with this fresh, exciting business model.
An Amazon FBA business can help you to…
Generate a 5-7 Figure Salary and become financially free from the limitations of a traditional day job. You can do this in less than 12 months!
If you want to find out how I did it, Click Here!
Similar Programs To Be Aware Of: