What Is Kindle Publishing Income?
Big-name publishers are no longer heavily involved in the publishing of ebooks. That's why people from all walks of life are jumping on the ebook publishing bandwagon in hopes of generating income.
While this is a legit business model, is it, however, a profitable venture? Is it something a person with no knowledge of this industry can easily train for? Will beginners be able to take advantage of this opportunity?
This is where Amazon's Kindle Publishing Income comes in. This course will teach you how to develop and advertise an ebook on the Kindle platform, which is owned by Amazon.
However, because this is a high-ticket, high-priced course, you may come across a bunch of promoters who receive affiliate money by reviewing and promoting this product.
This review is nothing of the sort. I'll be telling you everything you need to know with full transparency and without bias here.
The fact that you've taken a moment to scrutinize this product before signing up should be applauded. You've done yourself a huge favor. Your due diligence will save you from potentially wasting your time and money.
A good bit of research always goes a long way in the fight against online scams. Creating a sustainable full-time online business is not difficult. You just need to know where to look.
Before we proceed I'd like to let you know that I'm not linked to Kindle Publishing Income in any sort of way and I'm not trying to sell you this product.
Instead, I'd like to show you why this program should be avoided…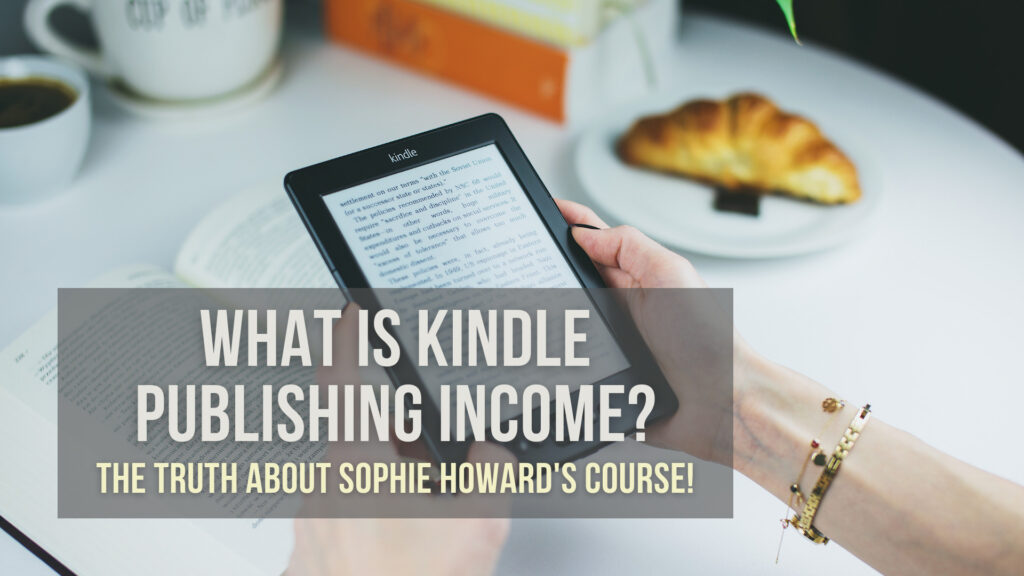 Kindle Publishing Income Product Review
Name of Product: Kindle Publishing Income
Owner: Sophie Howard
Type of Product: Kindle Publishing Training Program
Cost of Product: 5 monthly payments of $497
Who Is This Product Best For? People who are interested in publishing ebooks.
Kindle Publishing Income Product Summary
Kindle Publishing Income will show you how to generate eBooks and sell them on Amazon without having to write the content yourself or invest a lot of time in the setup. It appears that all it takes is a couple of hours each day to make money with this strategy in roughly 30 days.
Sophie Howard's course, on the other hand, costs $2,485 in total. Then you'll have to spend over a thousand dollars a month on hiring ghostwriters to produce your eBooks and buying Amazon advertisements to get your listings on the top page.
If you can afford to invest that much over a long period of time, this business strategy has a good chance of succeeding.
Product Rating: 50/100
Would I Recommend This Program: NO
Kindle Publishing Income Background

Kindle Publishing Income is an online training course developed by Amazon expert, Sophie Howard. This course aims to teach you how to get started in the Amazon ebook publishing market.
This is what Sophie Howard refers to as a pipeline business, which means you do the job once and it generates passive money even if you don't do it anymore. So, in essence, you perform the labor once and benefit for a long period in return.
One of the most significant advantages of selling on Amazon is that consumers who visit the site are already in the market for something to buy.
Customers on the platform number in the millions. You'll be able to make use of its authority, which means you won't have to persuade people to trust you and buy from you.
This instantly solves a major issue that independent eCommerce business operators, for example, face.
Who Is Sophie Howard?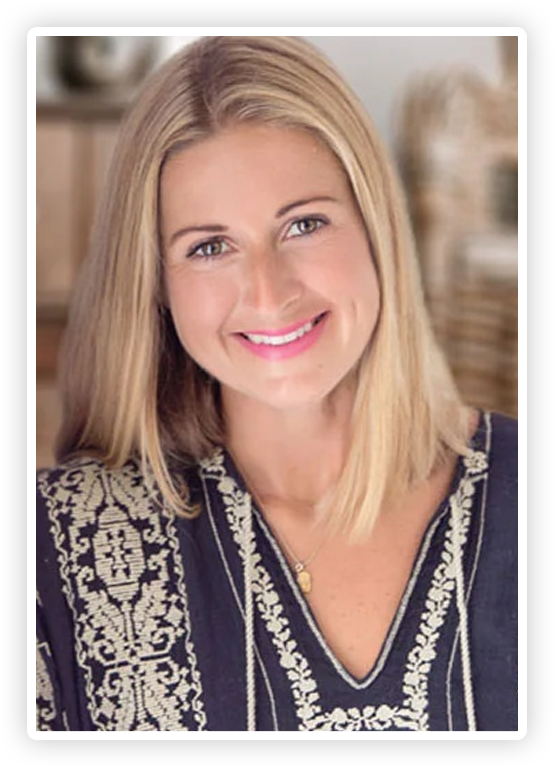 Sophie is the owner and developer of two online money-making courses. The first course is Kindle Publishing Income, which is the subject of this review. Blue Sky Amazon is the name of the other.
Sophie demonstrates how to build an Amazon FBA business in the latter, while Kindle Publishing income teaches you how to generate money by publishing ebooks on Amazon's Kindle platform.
Sophie Howard also published a book called Amazon Jetstream Earnings in 2016, which details her selling experiences and promises to assist those who want to start businesses on Amazon.
She's now teaching others through her courses how to follow in her footsteps.
How Does Kindle Publishing Income Work?
Sophie Howard breaks down the complete business strategy in three easy stages in her free webinar. She refers to it as "the three secrets you must know to succeed with Kindle Publishing."
Step 1
In terms of prospective earnings, the Kindle is low-hanging fruit. It has little competition and is in high demand. The idea is to find a niche market with enough demand but not too much competition.
Step 2
To make money with Kindle Publishing, you don't have to write a single word. You'll discover how to outsource your content writing and employ ghostwriters to create material on your behalf.
Step 3
Most people aren't aware of a simple and successful technique to get your ebooks noticed and purchased. Running Amazon ads is what it's called.
They're easy to set up, and you're only competing with others who are selling eBooks in the same niche market as you, on the same topic, and who are running advertisements. Sophie claims that just a few individuals are doing it.
Inside Kindle Publishing Income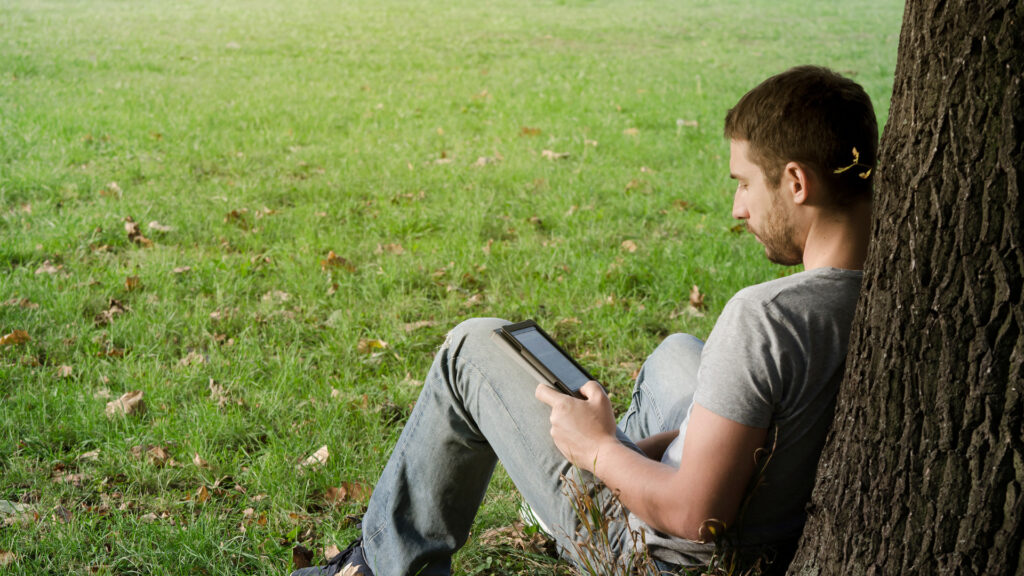 You'll get access to six modules in this training course that will teach you how to make and sell books on the Amazon marketplace. The course is also marketed towards people who have no prior experience with launching an online business or earning money online.
That's why Sophie covers everything you need to know about using Amazon to start, build, and expand your book publishing business. Let's look at each component of Kindle Publishing Income in more detail.
Module 1: Laying The Foundation
The first session focuses on laying a firm foundation and familiarizing you with Kindle Direct Publishing. You'll learn how to set up your account and create the foundation for your success.
Module 2 – The Secret to Building a Successful Business
This section focuses on your attitude and how to approach this business endeavor with the proper mindset. If you want to break into this field, you must be willing to put in the time and money necessary to succeed.
Despite the low competition and great demand, there are some things that YOU must do in order to be successful. That is why, rather than hoping to invest a large sum of money and start earning more, you need to be prepared to put in some effort as well.
Module 3 – Book Ideas
This is where the implementation part comes in. You'll learn how to generate marketable concepts and gauge demand and competition. As a result, you will have a competitive advantage over those who have failed to conduct a preliminary study. You'll witness how Sophie generates her own book ideas and draws inspiration from her own approach.
Module 4 – Best Seller
This section focuses on the significance of creating high-quality material for your books. It should be something that people will be interested in so they would want to read your books. If you sacrifice quality to cut costs, you will only disappoint your readers.
As a result, this could significantly affect their trust in you and they might not buy the next books you publish.
Module 5 – Make it Sell
Sophie Howard will discuss some of the ideas and tactics she uncovered while conducting her own study and implementation. See how individuals are using Kindle Direct Publishing to increase their sales and how you can do the same.
Module 6 – Sales Boom
The last session focuses on how to promote your books on Amazon and improve your rankings. According to Sophie, the return on investment (ROI) for these kinds of ads are pretty outstanding.
Getting Started with Kindle Publishing Income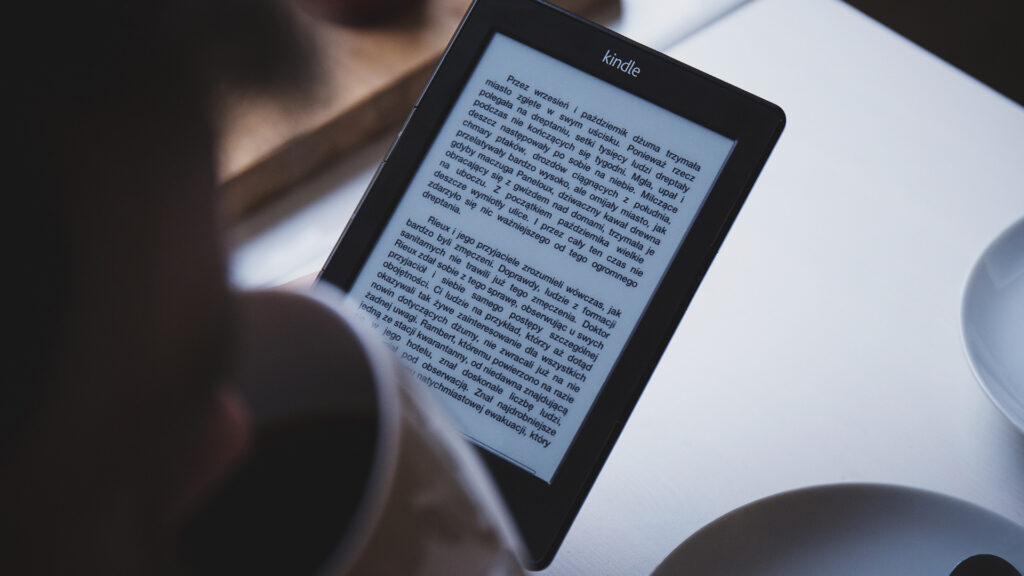 The Kindly Publishing Income course costs $497 in 5 monthly installments. And as I have stated previously, this is a high-ticket course so you'll wind up paying around $2,485 in total.
In terms of their refund policy, the official site's terms of service state that you may be eligible for a refund if Knowledge Source, which is Sophie's company, decides to give you one. Simply put, you're unlikely to get your money back once you purchase this course.
Kindle Publishing Income Ugly Truths Exposed!
#1 It's Expensive
Even with the monthly installments, $500 is still no small amount. Especially if you're someone who's just starting. Not everyone can easily afford this kind of price and I assure you, there are much cheaper alternatives out there.
#2 Not Ideal For Beginners
Sophie's method of teaching Kindle Direct Publishing entails a lot of moving parts, such as the ability to work with groups of people and maintaining excellent product quality. For those who have never done anything comparable before, this might be challenging.
In addition, Kindle Publishing Income is not ideal for folks who are just getting started with earning money online. This is more suited to persons who already have a business or who wish to distribute content via ebooks.
#3 Refund Is Not Guaranteed
Once you buy this training program, you also have to be prepared for the fact that you are not getting your money back in case you change your mind.
Advantages of Kindle Publishing Income
#1 Legitimate Business Model
If you do it correctly, Kindle Publishing Income might be a great way to supplement your current income source. This is especially valuable for individuals who work in content development or marketing and wish to share their experience via ebooks.
Is Kindle Publishing Income a Scam or a Legit Program?
The Kindle Publishing Income isn't a scam at all. It's a legit and decent training course that teaches you how to use Kindle Direct Publishing to sell ebooks and make money online.
This is training for people who already have an established online business. I personally don't recommend this for beginners. Not to mention, it's so expensive.
With that said, if you feel like publishing isn't something you want to pursue, then I have a much better alternative for you.
How Do I Use The Internet to Make a Full-Time Salary?
I'm not a big fan of get-rich-quick schemes, let's just say that I've been caught short a few times.
Instead, an Amazon FBA Business is my leading recommendation for people that want to build a thriving full-time online business working from home.
Here are my reasons why…
There's no pressure to recruit family and friends, or anyone else for that matter.
Learn a unique method to source incredible, high profit, low-competition products that are virtually hidden from your competitors.
You don't need to sell hundreds of different products to create lucrative profits with this fresh, exciting business model.
An Amazon FBA business can help you to…
Generate a 5-7 Figure Salary and become financially free from the limitations of a traditional day job. You can do this in less than 12 months!
If you want to find out how I did it, Click Here!
Similar Programs To Be Aware Of: