What Is Googlix?
The internet is flooded with online money-making systems that promise financial freedom in as little as a few easy clicks without actual effort on your part, with some even claiming that you don't have to do anything at all.
They tell you that all you have to do is spend a bit of your time and money on their program and wait for results in a matter of days or even hours.
However, while there are legitimate programs out there, such features that promise easy money or quick cash are now a classic warning indicator of a scam. They usually present exaggerated, deceptive, and desperate promises to lure you in. 
With that said, let's take a look at one of the programs that match this certain criterion. If you specifically entered "how to make money online," Branson Tay's Googlix will most likely be among the results.
The program looks to be legitimate, and Branson Tay is no stranger to making such programs. Though personally, the inflated claims he makes in his presentations put me off and I wonder if this is just his usual way of marketing his products.
But does this make him a scam? Or is this just his marketing strategy to promote his products? Let's find out in this review.
The fact that you've taken a moment to scrutinize this product before signing up should be applauded. You've done yourself a huge favor. Your due diligence will save you from potentially wasting your time and money.
A good bit of research always goes a long way in the fight against online scams. Creating a sustainable full-time online business is not difficult. You just need to know where to look.
Before we proceed I'd like to let you know that I'm not linked to Googlix in any sort of way and I'm not trying to sell you this product.
Instead, I'd like to show you why this program should be avoided…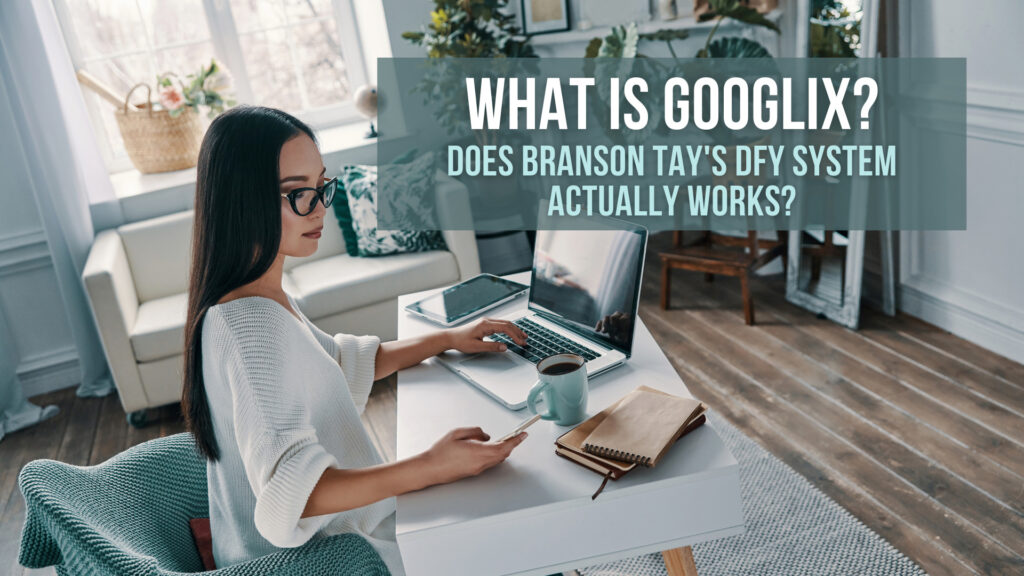 Googlix Product Review
Name of Product: Googlix
Owner: Branson Tay
Type of Product:  DFY System
Cost of Product: $19 + upsells
Who Is This Product Best For? No one!
Googlix Product Summary
Googlix is a software application created by Branson Tay that supposedly takes advantage of a 1.9 trillion dollar Google search engine loophole. Every time you do a simple Google search, this loophole allows you to earn $39 dollars.
However, the majority of sites that provide product reviews are affiliate sites that sell the product. As a result, finding real and unbiased evaluations of this software might be difficult and untrustworthy because they are practically paid to promote the product.
As previously mentioned, this software is also marketed as a DFY system that will make you earn $39 for every Google search. However, that is not entirely correct. It's a lot more complicated than that. If you want to find out more how this program actually works, just keep scrolling.
Product Rating: 0/100
Would I Recommend This Program: DEFINITELY NOT!
Googlix Background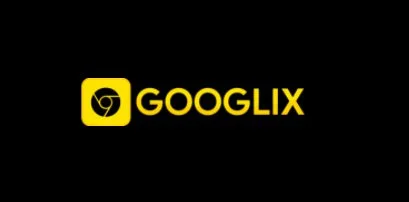 To be honest, Googlix's earning potential is a little unclear. In fact, Googlix as a whole is confusing especially if you're new to online money-making schemes.
The majority of the online reviews state that it is for those who want to make money online. Furthermore, they claim that it is a trillion-dollar industry that pays you to just browse the internet. But, if that's the case, why are so many people still struggling to make ends meet on minimum wage jobs?
Worse, there's no thorough description of what you're intended to accomplish or actually do with this system. However, it appears to be a hybrid of a done-for-you (DFY) system and paid-to-search tasks.
DFY systems are usually used in relation to affiliate marketing. They are, however, two very distinct methods. First and foremost, you are limited to marketing things that the brand owns in a DFY system. As a result, they are more like referral marketing than affiliate marketing, which means your earnings are generally set.
Affiliate marketing, on the other hand, allows you to promote any product you choose in whatever niche you pick. Depending on the company, product, or service you're marketing, this might result in a range of commissions you can possibly earn.
Paid-to-search sites, on the other hand, pay you to search for a certain topic and then provide the results to your clients. GPT (Get-Paid-To) and paid survey sites are quite similar to paid-to-search sites.
Who Is Branson Tay?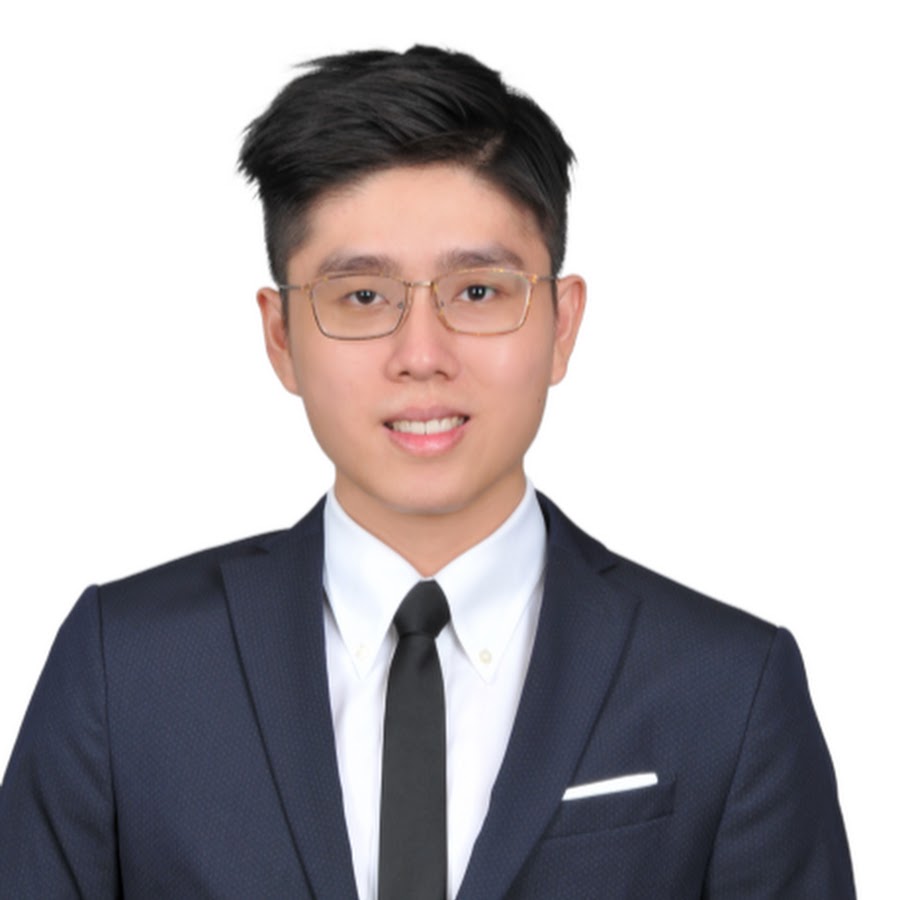 Googlix was founded and is owned by Branson Tay. He's also a self-proclaimed expert and YouTube affiliate marketer.
He regularly promotes numerous affiliate programs on his YouTube channel and creates a short video every day on how to go from making $600 per day to $720 in 5 minutes. He also has over 600,000 subscribers, which is a significant following.
However, it's vital to keep in mind that Branson Tay has a negative image in the internet marketing field. He will promote any scheme or program that will profit him, regardless of whether or not it will actually benefit you.
Furthermore, I found a flood of articles and videos accusing Branson Tay of being a scammer, especially on Youtube. He is recognized for developing similar programs like Googlix such as MailerLink, ViroLink, and PermaLink, all of which were released after the other.
This begs the question if his products were so successful and effective, why is he so eager to move on to the next one despite them being the same rehashed system?
While Branson Tay creates his own products, he appears to prefer promoting other people's goods and services. It's probably because it saves him time and effort.
I can only conclude that internet marketers like Branson are simply concerned with generating money for their own and don't care if the thing they're advertising is actually effective or not.
But that doesn't matter to him. The thing is, Branson earns a commission even if it doesn't work for you whenever he advertises a product and he successfully convinces you to purchase it.
You're not really going to learn any valuable skills from Branson Tay. He will most likely just be trying to convince you to buy whatever it is he is promoting currently.
I have also reviewed other products from Branson Tay before such as ViroLink and MailerLink.
Inside Googlix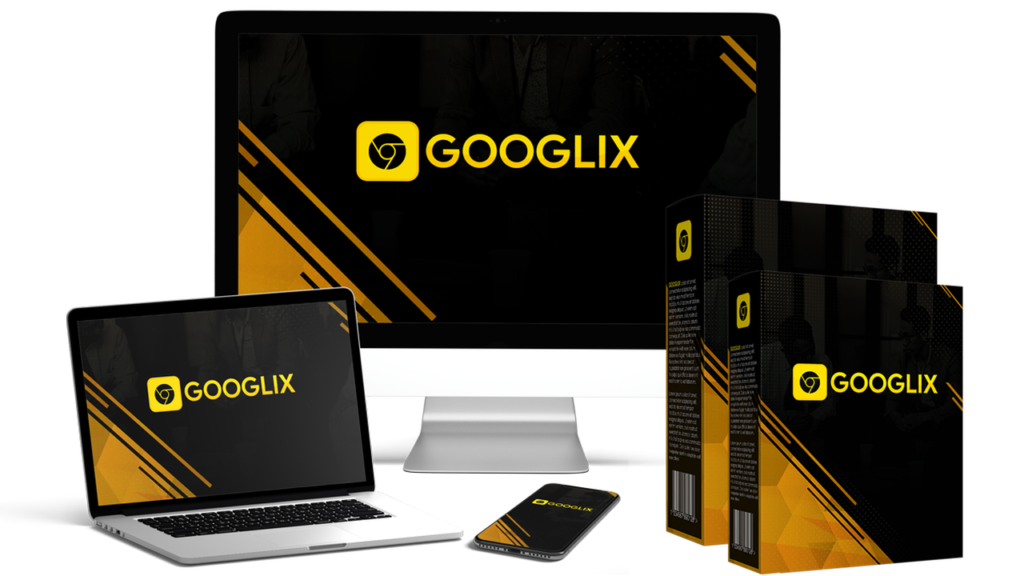 The core of the Googlix system is the built-in search engine, which allows you to just type in a term and have it produce email addresses to whom you may send your emails. 
It also comes with various landing page templates that you can use to sell your items. This implies that their statements about you not needing to do anything to make money are already quite misleading. It's more than merely browsing Google if you have to create landing pages.
Furthermore, creating landing pages that encourage consumers to purchase your goods is a skill that takes years to master. Not everyone can just be successful at doing it overnight. There's a lot of hype surrounding this product yet none of their claims actually delivers.
Truthfully, this is just another cash-grab opportunity from Branson Tay to profit from you.
What you get inside Googlix:
The Googlix System.
The Breakthrough "PaidSearch" technology.
Other software:
Step-by-step video training.
World Class Support Team.
Getting Started with Googlix
To receive access to Branson Tay's Googlix program, you must pay a $19 upfront fee. It also includes a 365-day money-back guarantee if you are unhappy with the program or it fails to meet your expectations.
Additionally, you will be presented with upsells as you get inside the program, which will require you to pay a fee to acquire access to a certain aspect of the system.
Googlix Ugly Truths Exposed!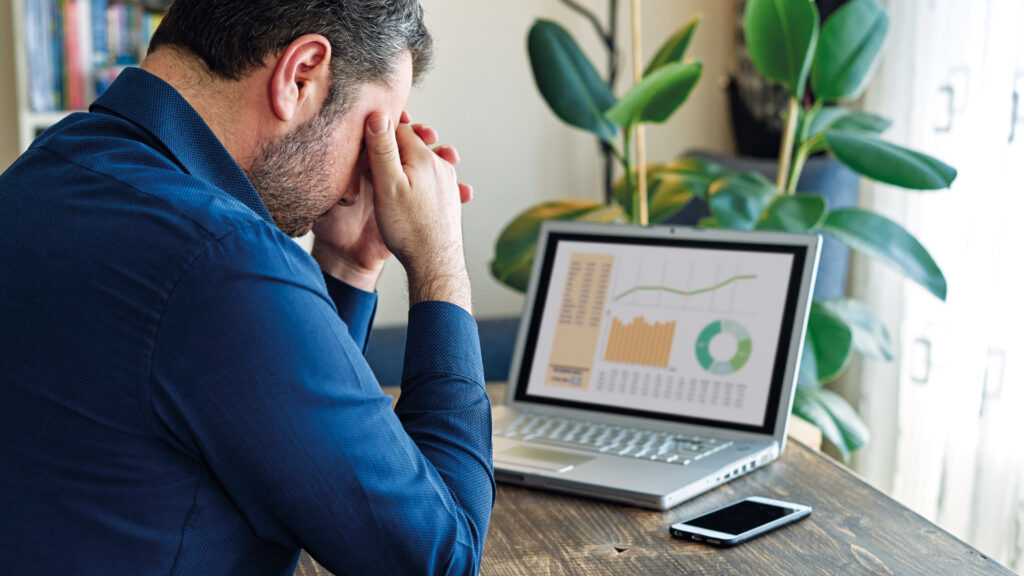 #1 Misleading Information
The first thing you'll notice right away from this program is the amount of overhyped claims and exaggerated promises being shoved down your throat just so they can make a quick buck out of you.
This sort of marketing strategy isn't that uncommon but the promises they make are downright misleading. Not only will you waste your money and time here, but you will not learn a single valuable skill here.
Advantages of Googlix
None. I don't see any good thing about this product at all. It's scammy and it's nothing more than a get-rich-quick scheme. But the only one who's going to get rich here is the owner.
Is Googlix a Scam or a Legit Program?
Googlix isn't entirely a scam, but it is deceptive. It might be a legit program, but I wouldn't suggest it to anyone searching for a program that would help them make money online.
If you want a genuine opportunity, here's a better recommendation for you.
How Do I Use The Internet to Make a Full-Time Salary?
I'm not a big fan of get-rich-quick schemes, let's just say that I've been caught short a few times.
Instead, an Amazon FBA Business is my leading recommendation for people that want to build a thriving full-time online business working from home.
Here are my reasons why…
There's no pressure to recruit family and friends, or anyone else for that matter.
Learn a unique method to source incredible, high profit, low-competition products that are virtually hidden from your competitors. 
You don't need to sell hundreds of different products to create lucrative profits with this fresh, exciting business model.
An Amazon FBA business can help you to…
Generate a 5-7 Figure Salary and become financially free from the limitations of a traditional day job. You can do this in less than 12 months!
If you want to find out how I did it, Click Here!
Similar Programs To Be Aware Of: