What Is ViroLink?
Any website or online business owner understands how critical it is to keep track of their visitors. At the end of the day, it doesn't matter whether your items or services are of excellent quality if no one is even looking at them. And how can you sell something if no one sees it?
While sponsored traffic is a possibility, it is not a long-term solution. You will eventually lose it and you'll end up having to pay for it again. That's why it is crucial to figure out how you can get organic and sustainable traffic to your site. Furthermore, you need traffic that is relevant to your niche, traffic that translates to leads, and, eventually, sales.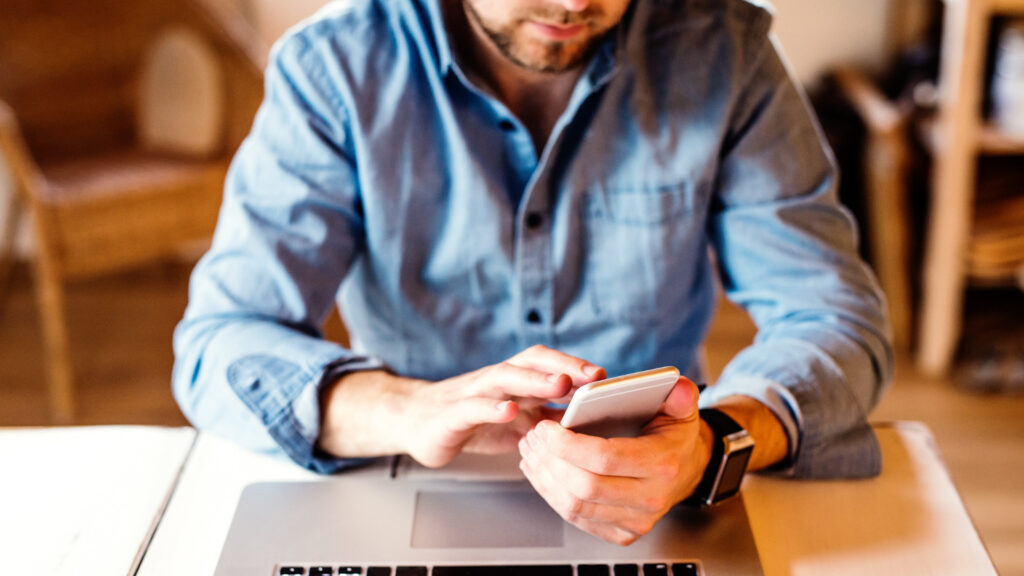 With that in mind, let's look into ViroLink, a new online money-making scheme. But what is it actually about? According to the website, ViroLink claims to employ artificial intelligence and automation to deliver traffic and sure buyers to your sales pages. It promises to be able to accomplish so in only a few clicks.
However, those are very large claims and I can't help but be skeptical of products like these. This begs the question, is ViroLink legit or just another shady online scam? Will this product truly be able to provide you with a large and stable stream of internet income if you use it?
Continue reading our ViroLink review to find out what all the fuss is about.
The fact that you've taken a moment to scrutinize this product before signing up should be applauded. You've done yourself a huge favor. Your due diligence will save you from potentially wasting your time and money.
A good bit of research always goes a long way in the fight against online scams. Creating a sustainable full-time online business is not difficult. You just need to know where to look.
Before we proceed I'd like to let you know that I'm not linked to ViroLink in any sort of way and I'm not trying to sell you this product.
Instead, I'd like to show you why this program should be avoided…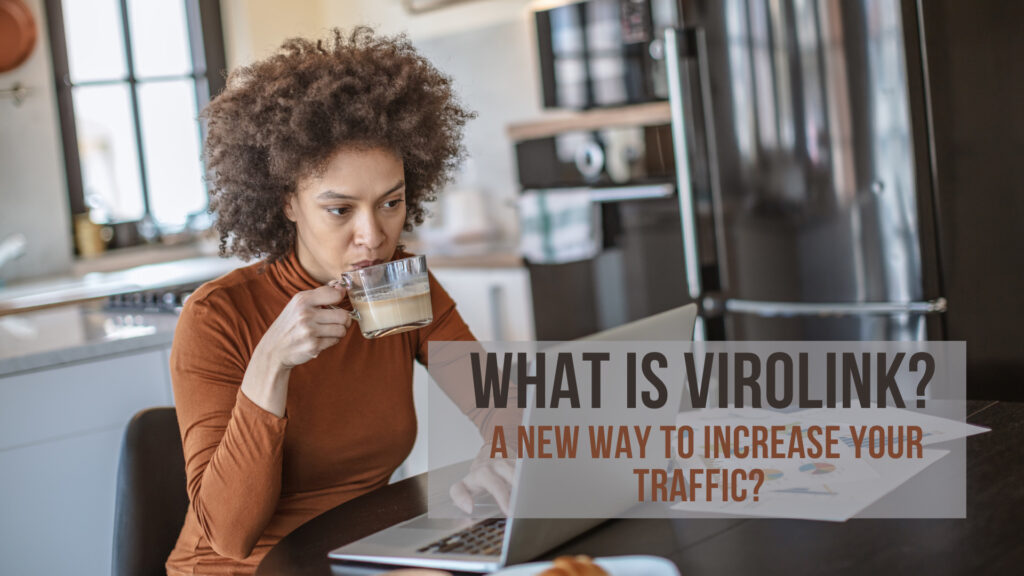 ViroLink Product Review
Name of Product: ViroLink
Owner: Branson Tay
Type of Product: Push-button App/Software
Cost of Product: $17 plus other upsells
Who Is This Product Best For? Internet marketers, website and blog owners, business owners, newbie marketers, etc.
ViroLink Product Summary
ViroLink is promoted as a one-button system that produces income on its own. It claims to utilize artificial intelligence and automation to deliver prospective buyers to your sales pages. It also promises to be able to accomplish this with just a few mouse clicks. Because no prior experience is required, it is supposedly ideal for beginners to use as well.
Product Rating: 0/100
Would I Recommend This Program: NO
ViroLink Background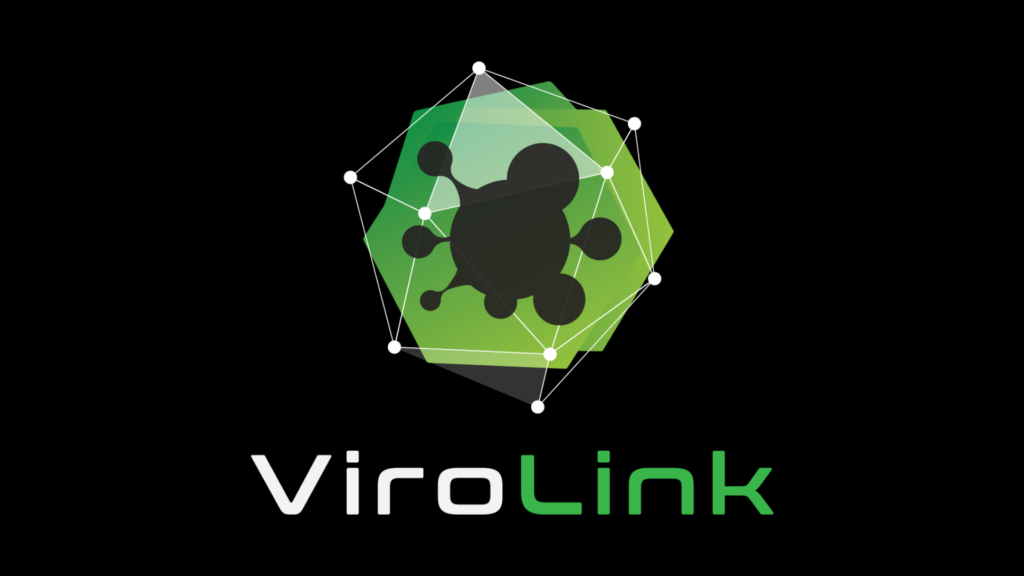 ViroLink was created by Branson Tay and markets it as the "world's first viral traffic solution." According to the sales page of the website, you enter your link into Virolink's dashboard, and it gets sent to "4 Billions" of people. It is essentially a website builder that assists you in making your own sales pages, funnels, and affiliate marketing campaigns.
ViroLink also advertises itself as a game-changing money-making app that employs "viral-blasting" automation and artificial intelligence to allow billions of people to view your website. What's more, all of this can easily be accomplished with only a few mouse clicks.
According to ViroLink, the traffic it creates isn't just any traffic. They're buyer traffic that promises to be able to convert into leads and sales. However, upon my research, I found that there are several red flags with ViroLink.
First and foremost, there is no such thing as an automatic money-making app that can generate traffic and revenue on autopilot for you. More importantly, the earning reports displayed on their website page are all false.
Furthermore, under ViroLink, the only option to market your services is through social media. Meaning, there is no such thing as "free buyer" traffic. As a result, if you don't already have a large number of followers on social media, your promotions and links will go unnoticed, resulting in zero revenue.
But here's the thing, if you already have a large following or a significant social media presence, why would you even avail a program like ViroLink in the first place? It would make no sense. There would be no need for it when you already have organic traffic coming and going to your site.
Furthermore, ViroLink offers a lot of upsells. And if you fall prey to these upsells, you might wind up paying over $1,000.
Who is Branson Tay?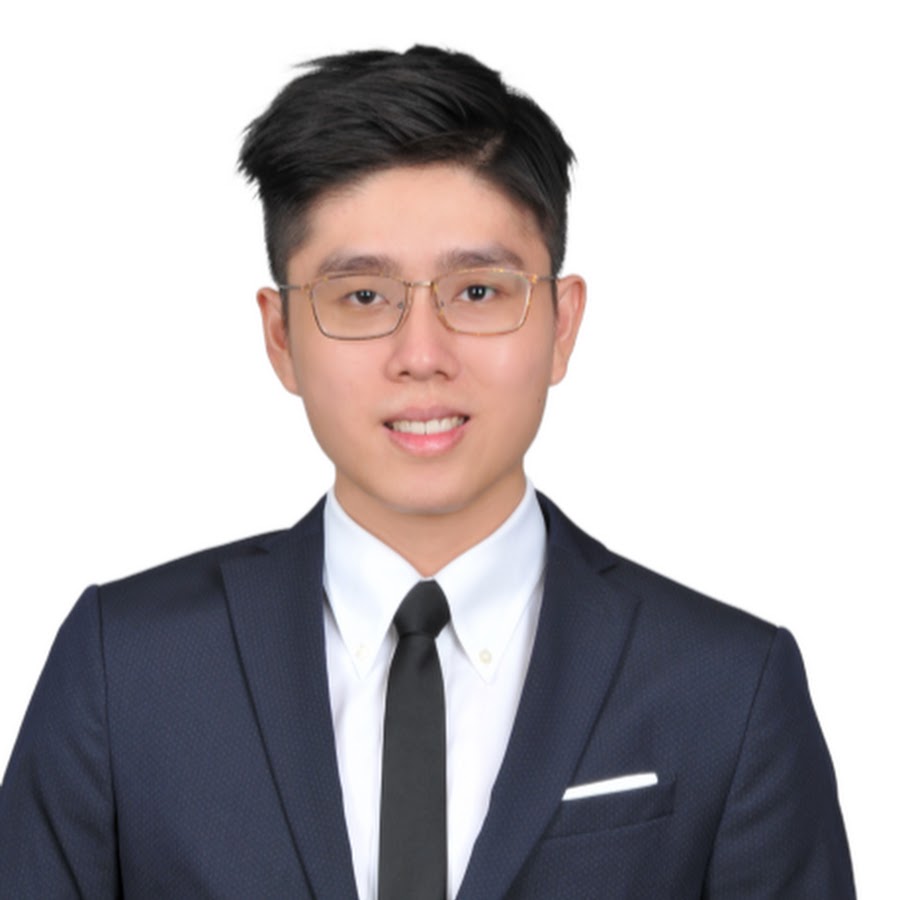 Branson Tay is the founder of ViroLink. He was born in Malaysia. He's also a YouTube affiliate marketer and self-proclaimed guru. On YouTube, he actively promotes several affiliate programs and produces a brief video every day on how to go from making $600 per day to $720 in 5 minutes.
It's important to remember, though, that Branson Tay has garnered a bad reputation in the internet marketing industry. He will push any scheme or program that will make him money, regardless of whether or not it will actually make you money. In fact, I uncovered a slew of articles and videos accusing Branson Tay of being a fraud.
Furthermore, he is also known for creating similar programs as ViroLink such as MailerLink and PermaLink, which are programs that were launched right after ViroLink. But if his programs were so successful and effective, how come he is in a hurry to jump into the next project?
While Branson Tay produces his own programs, he seems to prefer promoting the products and services of others. Probably because it's less effort and hassle on his part.
I can only assume that individuals on the internet like Branson are solely interested in making money and don't care if what they are promoting is a legitimate product or a scam. But that wouldn't matter to him. The thing is, Branson earns a commission even if it doesn't work for you whenever he advertises a product and you buy it.
ViroLink Product Line
Here's what you get when you avail ViroLink: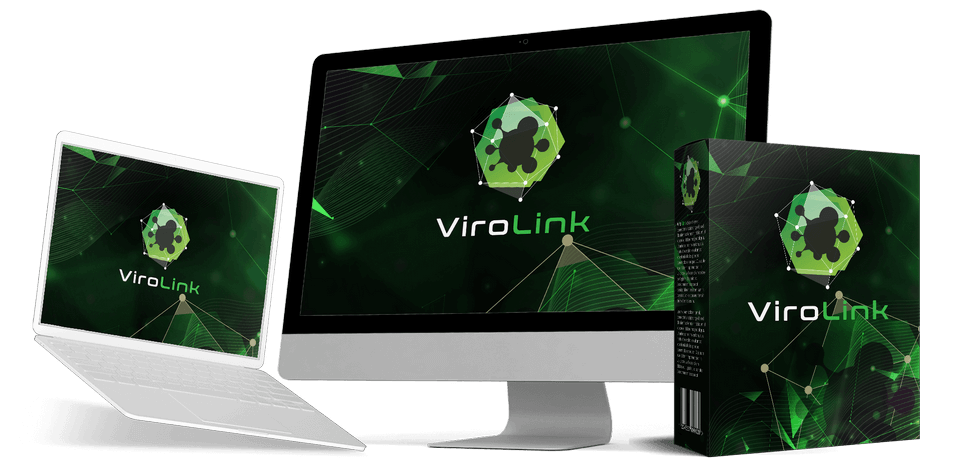 100% Fresh NEW ViroLink Software – Push 1 button to "viral-blast" any link to 92% of the entire global market for unlimited, free buyer traffic & sales in 27 seconds. (Worth $197/Month Or $2,364/Year Value)
Step-By-Step Training Videos – In these in-depth, over-the-shoulder training videos, you'll see how everything works inside of the ViroLink software. (Worth $297 Value)
Real-Life Case Study – You're going to see the exact steps we took to generate $247 within 24 hours using nothing but ViroLink to get traffic. (Worth $297 Value)
5 Ways To Make $500 Daily With ViroLink – Once you've picked up your copy of ViroLink you may be puzzled about what to do next. That's why we've created a guide that details 5 surefire ways to make $500 daily. (Worth $297 Value)
Mastermind Community Group – Get access to a community of like-minded individuals to network with for tips and questions. (Worth $497 Value)
24/7 World-Class Support Team – Have any questions or need help? Don't worry as our world-class support team got you covered and ready to help you whenever, wherever you want. (Worth $497 Value)
ViroLink also offers you free bonuses such as:
1k A Day LIVE Masterclass – You get a VIP Ticket to our private LIVE online masterclass where we'll reveal how we make $1,000/daily + Q&A to answer any of your questions LIVE. (Worth $1,997 Value)
30-Second FREE Commissions – "Point-n-Click" system to get your first commission on Warriorplus & Clickbank in 30 seconds for FREE even if you're a complete beginner. (Worth $997 Value)
$513.07 Per Day Loophole – We found a "loophole" inside a $51M/year company where you can pocket an extra $513.07 per day by simply using your smartphone, and clicking a few buttons. (Worth $497 Value)
ViroLink Commercial License – Add an extra $200-$500 daily income stream for yourself with our full agency and commercial license by selling gigs or services using ViroLink. (Worth $1,497 Value)
$1M A Year Blueprint – This insider's guide shows you how we've generated over $1 million dollars online, and how we plan to scale it to $20 million/year. (Worth $1,997 Value)
The Upsells
In addition, you also get a lot of upsells after buying ViroLink (but I don't recommend any of these):
Upsell #1: ViroLink – Unlimited ($47)
Upsell #2: ViroLink – Done For You ($197)
Upsell #3: ViroLink – Monetization ($97)
Upsell #4: ViroLink – Limitless Traffic ($147)
Upsell #5: ViroLink – Franchise Partner License ($497)
Upsell #6: ViroLink – The "Missing Piece" ($97)
How Does ViroLink Work?
The sales page doesn't really say a lot about the program. But it does provide "3 Easy Steps To Get Traffic":
Purchase the product.
Enter a link. This can be any link you choose where you want the traffic to go (this takes 27 seconds or less…).
Then just wait for the program to do its job and get you free buyer traffic (Watch Sales Pouring In On Autopilot…).
Getting Started with ViroLink
The front-end price of the app alone is $17. But remember that they offer a lot of upsells to sway you from spending more.
ViroLink Ugly Truths Exposed!
#1 ViroLink Is Just A Refurbished Version Of Other Products By Branson Tay
This is further proven by the fact that he has launched other similar programs like PermaLink and Ultron. If you look closely at the photos below which were taken from PermaLink and Ultron's sales pages, you'll see that both websites share a lot of similarities with a few tweaks here and there.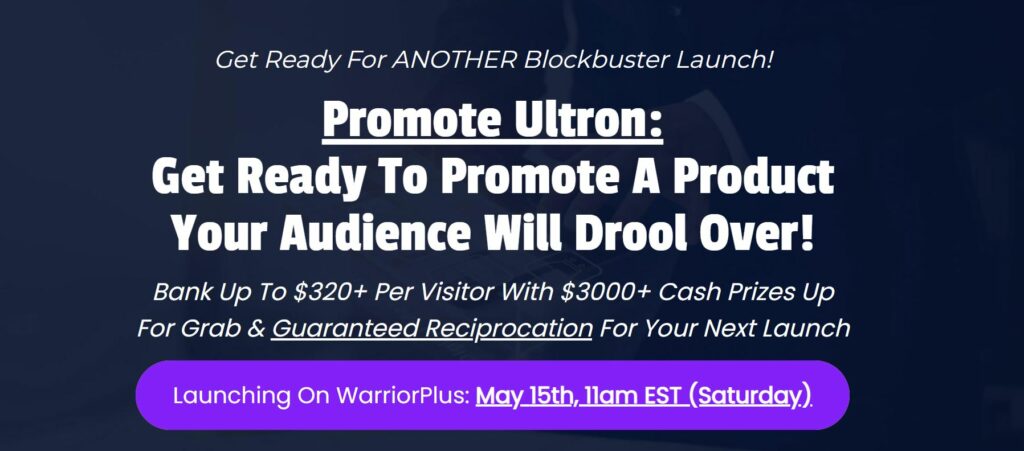 #2 Branson Tay Isn't A Reliable Person
Apart from his shady online programs, Branson Tay as a whole just doesn't seem to be the type of person you should be investing your money on. I have found numerous Youtube videos of him where people are exposing him as a scammer. So yikes!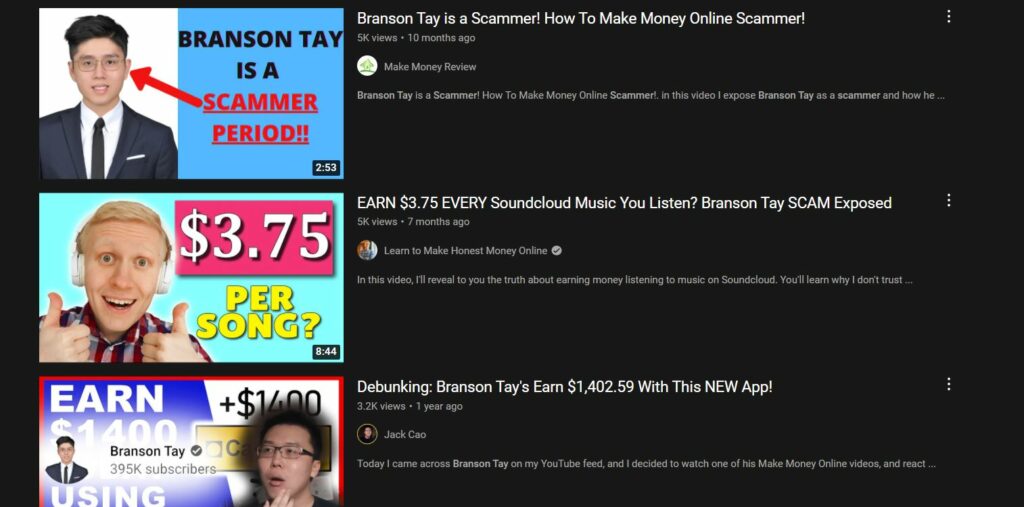 Advantages of ViroLink
#1 Money-Back Guarantee
There aren't really any advantages to using ViroLink. It's just a waste of time and money. But if you're really that curious to try it out for yourself, you'd be glad to know that they do offer a money-back guarantee in case it doesn't work out for you. However, keep in mind that WarriorPlus does not offer a refund, you will have to contact the vendor themselves.
Is ViroLink a Scam or a Legit Program?
ViroLink is technically not a scam but it might as well be because of its deceptive nature. I do not recommend this product to anyone and I believe you will only waste your time and money using this scheme.
With that said, if you're looking for genuine and legitimate opportunities to make money online and if you're not scared of putting in long hours, acquiring new skills, and changing your financial situation, you might want to get into affiliate marketing.
You can generate money online while also helping others by connecting people with the items and services they require or looking for. The best thing about affiliate marketing is you can also use your knowledge of your hobbies, passions, and interests to establish your own profitable internet business.
Just scroll down to read more about it.
How Do I Use The Internet to Make a Full-Time Salary?
I'm not a big fan of get-rich-quick schemes, let's just say that I've been caught short a few times.
Instead, Affiliate Marketing is my leading recommendation for people that want to build a thriving full-time online business working from home.
Here are my reasons why…
You can get started for Free.
There's no pressure to recruit family and friends, or anyone else for that matter.
You can create a business from virtually any product including the ones that you already buy. You are not limited to low-income or inferior products.
Affiliate Marketing can help you to…
Generate a 4-Figure Monthly Salary and become financially free from the limitations of a traditional day job. You can do this in less than 12 months!
If you want to find out how I did it, Click Here!
Similar Programs To Be Aware Of: