What Is Affilisites Pro?
Earning a decent living from the comfort of your own home without any skills, experience or expertise is indeed an appealing concept. However, as the old adage goes, if something seems too good to be true, it probably is.
While there are countless legitimate opportunities for you to make money online, there are also a variety of scams that pop out waiting for an unsuspecting victim to fall for their schemes.
With that in mind, is this the case with AffiliSites Pro as well? Is this program just another scam or is it a genuine way for you to make money online?
You may have discovered this particular program as a result of an email you got in your spam folder. But keep in mind that it's sent to the spam bin for a reason: the message is nothing but spam.
However, if the sales pitch inside that email has piqued your interest and you want to make sure you're not being scammed then my review for today is for you! If you want to find out more, just keep scrolling.
The fact that you've taken a moment to scrutinize this product before signing up should be applauded. You've done yourself a huge favor. Your due diligence will save you from potentially wasting your time and money.
A good bit of research always goes a long way in the fight against online scams. Creating a sustainable full-time online business is not difficult. You just need to know where to look.
Before we proceed I'd like to let you know that I'm not linked to Affilisites Pro in any sort of way and I'm not trying to sell you this product.
Instead, I'd like to show you why this program should be avoided…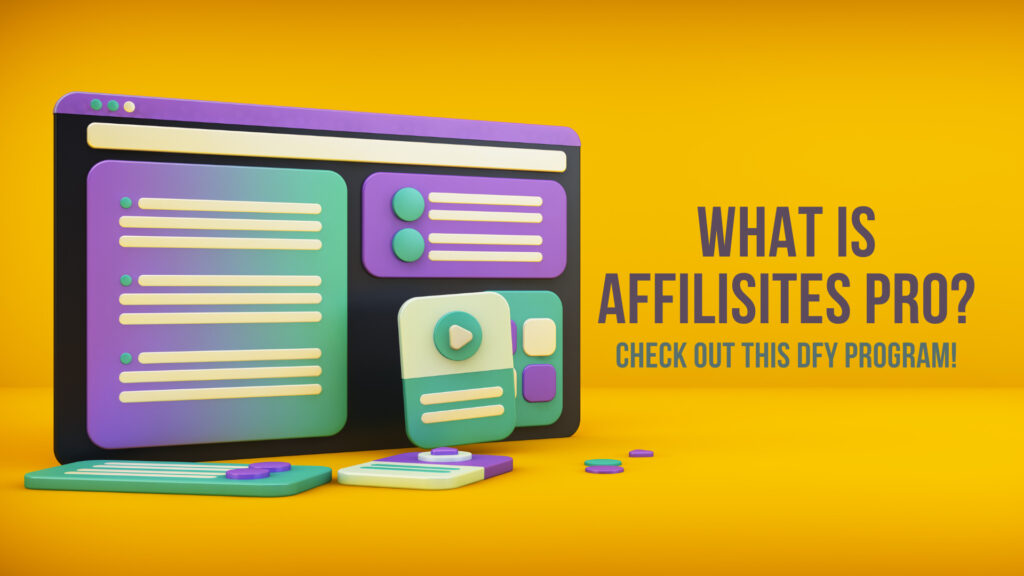 Affilisites Pro Product Review
Name of Product: Affilisites Pro
Owner: Glynn Kosky
Type of Product: DFY Affiliate Marketing Websites Program
Cost of Product: $23.97 plus upsells
Who Is This Product Best For? No one!
Affilisites Pro Product Summary
Affilisites Pro is a software program that creates DFY affiliate websites for you.
They claim that you will receive 100% done for your review sites, which would allegedly generate sales on autopilot. You won't have to pay for traffic since your review sites will reportedly rank on Google's first page, and you'll get free traffic without having to provide any content.
However, there is one hiccup with this strategy: it never works. Ranking content that is simply a rehashed version of someone else's material is extremely difficult. When you and the rest of the Affilisites Pro members start putting out pre-made material, you face the danger of duplicate content issues.
As a result, Google will penalize your site, and you will no longer appear in any of their search results. You also won't be able to make any money because of this.
Product Rating: 10/100
Would I Recommend This Program: NO!
Affilisites Pro Background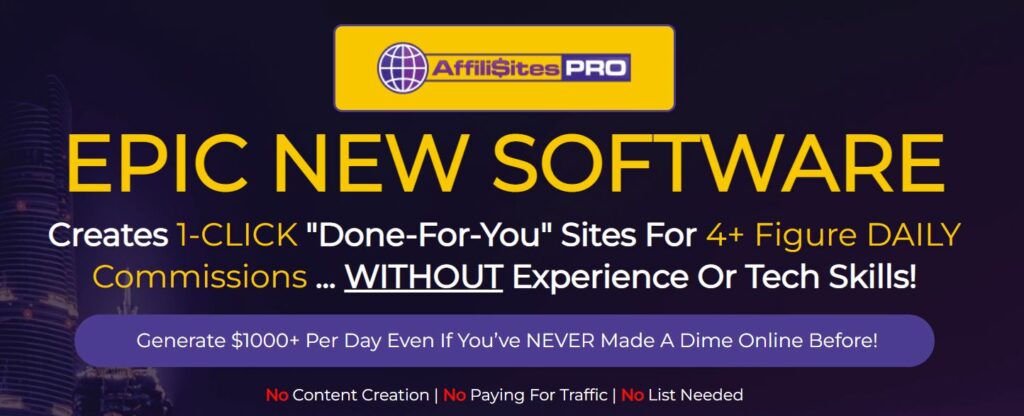 AffiliSites Pro is marketed as an affiliate marketing program that claims to enable users to earn money from the platform itself. This particular software was designed by Glynn Kosky and is also sold on WarriorPlus.
However, with further research, you'll find that their program isn't really what it seems to be. Because it's actually a done-for-you system. Although the DFY income potential and affiliate marketing have certain similarities, they are two distinct business strategies.
You earn through referrals in the DFY system by representing only one brand, which in this case is AffiliSites Pro.
When it comes to affiliate marketing, on the other hand, there is no limit to the number of items you can advertise or promote. As a result, your earning potential is virtually endless. It also allows you to represent your specialty or chosen niche and develop stuff that you are passionate about.
Moving on, Affilisites Pro promises to be able to turn any rookie into a full-time affiliate earning $1,000 per day without having to do all of the typical efforts that successful affiliates must do to succeed in the online market.
The fact is that this product has a deceptive sales page that causes unknowing individuals to believe that they can make quick and easy money.
But you should know by now that this sort of scheme never works. The only good thing about Affilisites Pro is that you will only get pre-built pages and ready-made websites. But even then you risk stealing other people's content.
Furthermore, given how simple it has gotten for anybody to construct their own website for free these days, I don't really see much value in this product.
Who Is The Person Behind Affilisites Pro?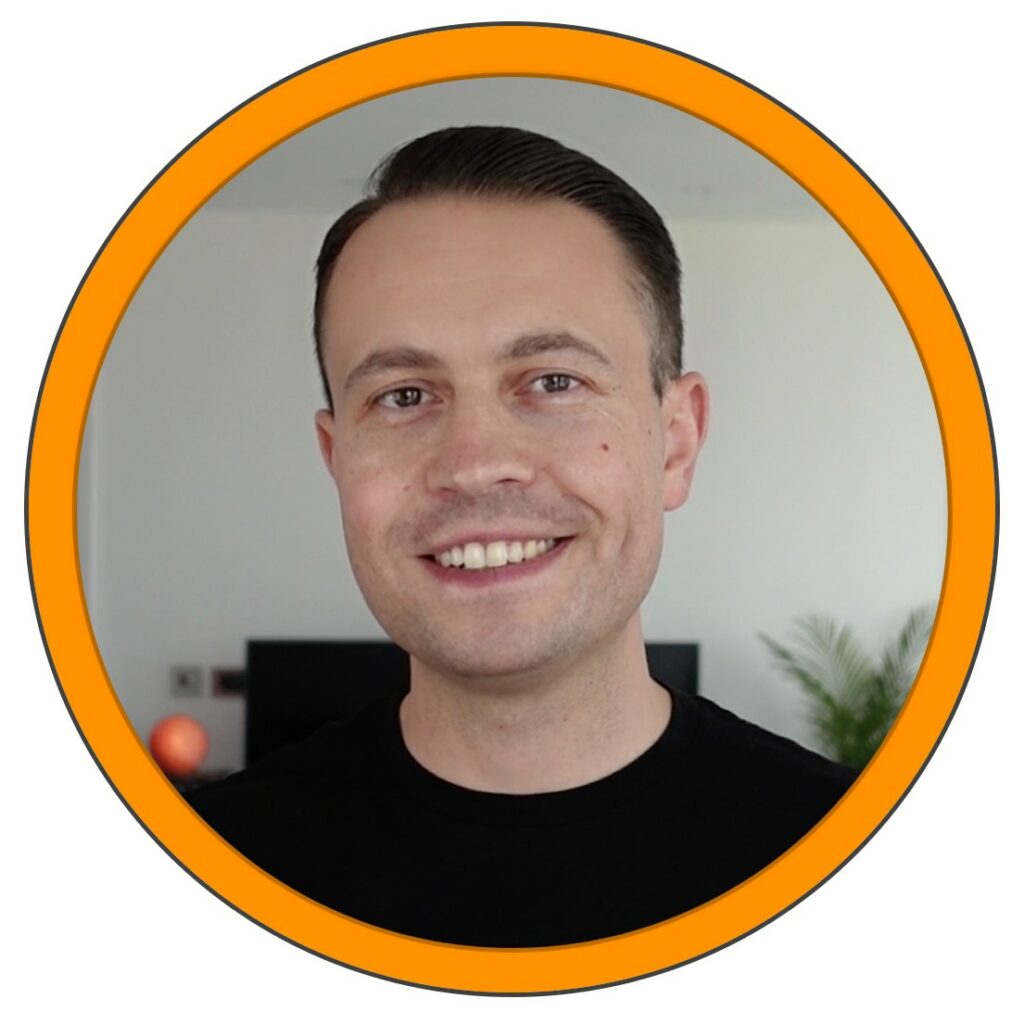 Glynn Kosky, a WarriorPlus super affiliate and ClickBank platinum member, founded Affilisites Pro. He has a variety of products under his belt, including Big Ticket Commissions and CB Profit Sites, and seems to be an expert in the subject of generating money online.
However, most of his products are similar to one another, and they all provide affiliate marketers with some form of automation or DFY programs. Then they're marketed as this amazing thing that can transform people's lives, but in reality, you're receiving significantly less than you expected or paid for.
Glynn Kosky appears to be a legit entrepreneur with years of expertise in digital marketing, which is a plus for the program. He also has a YouTube channel with more than 6K subscribers where he posts stuff regarding "earning money" online.
When his family purchased their first computer in 1999, he became interested in eCommerce. In 2013, he quit his normal work to pursue his dream of being a full-time digital entrepreneur.
Apart from that, there isn't much known about him. As a result, we are unable to completely verify his background. I'm still quite skeptical of his qualifications, and it appears that he's more interested in producing rehashed versions of his training packages based on profitable patterns.
How Does Affilisites Pro Work?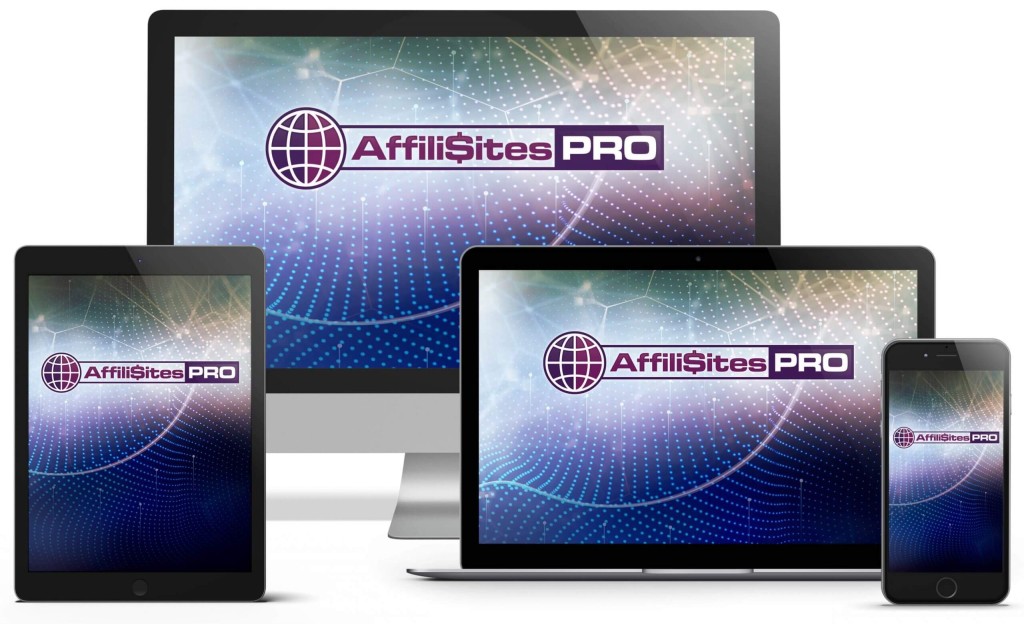 Essentially, all you have to do with AffiliSites Pro is copy their pre-made material and put it on your social media accounts or anywhere else you can promote their items. They do, however, have other services to make the program seem legit and high-quality.
They offer a straightforward layout that covers the following details:
After you've created an account, they'll provide you with an affiliate ID.
They will allow you to modify your page on your personal dashboard.
Make use of the sites' supposedly free traffic.
But what you need to know is that affiliate marketing does not function in this manner. And it's not as straightforward as they've made it out to be.
To begin with, there is no such thing as free traffic. Organic traffic necessitates the creation of high-quality content that attracts and retains viewers. If you're not sure how to create traffic on your own, you may utilize paid traffic providers like Google Advertisements or social network ads like Facebook or YouTube.
In addition, unlike Clickbank, WarriorPlus makes it difficult to provide affiliate or referral connections. Even if you already have an account, you must go through an approval procedure, which is both difficult and time-consuming.
Let me add that because it's a pre-made system, you'll get pretty much the same templates as the other Affilisites members. It's duplicated content, and selling it would be tough. Not to mention, duplicated content will most likely not rank on Google.
So in essence, this isn't free traffic at all, because replicated sites are flagged as spam and untrustworthy by search engines. As you can see, there is no groundbreaking program here, and the system provides little value in reality.
Getting Started with Affilisites Pro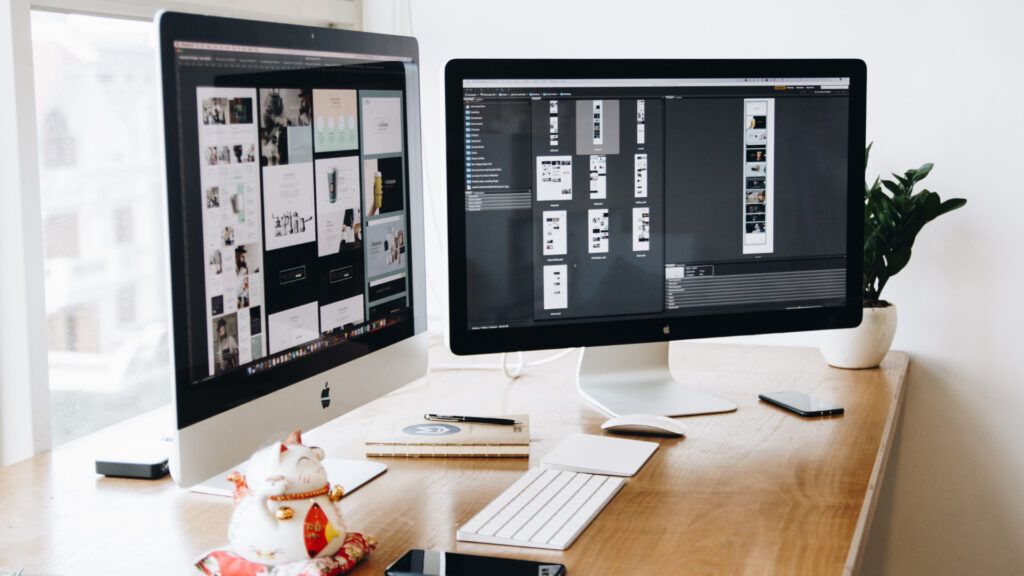 The program's pricing, like many DFY systems, won't be too expensive but expect upsells along the way. Many marketers refer to it as "upgrades" since it allows them to make more money from their programs. However, these enhancements are generally ineffective.
Affilisites Pro will set you back $23.97, however they fail to mention in their sales pitch the hidden upsells would cause you to spend more money rather than save any.
Here's a list of the upsells inside Affilisites Pro:
Unlimited Version ($97)
Done For You ($97)
Automated Traffic Flow ($97)
Conversion Boosting Tools ($67)
Bonus Page Creator ($67)
License Rights ($197)
Affilisites Pro Ugly Truths Exposed!
#1 Mediocre Program
The sales page has the potential to mislead visitors into believing that they can start generating money right away by purchasing the product and pressing a few buttons.
Furthermore, the training materials you'll receive only cover the basics, which you can find for free on sites like YouTube or Google. Even if you're provided pre-built review sites, it doesn't guarantee that they'll be seen or that they'll rank better on Google.
#2 Upsells
Upsells are another aspect of this program that I despise. Not only will you need most of the upsells to receive the entire product, but each one will cost you much more than $23.97. If you don't, you won't be able to access the entire software.
Advantages of Affilisites Pro
None. DFY programs rarely ever work and Affilisites Pro is no better than the others. You'll only end up wasting your money and time here.
Is Affilisites Pro a Scam or a Legit Program?
Affilisites Pro is not a scam. However, my opinion of this software remains unchanged. The DFY system is not recommended since it is of poor quality and does not operate as advertised. And you're almost certainly going to be unhappy with the outcomes it will provide for you.
If you want a legitimate money-making opportunity, I have a better recommendation for you.
How Do I Use The Internet to Make a Full-Time Salary?
I'm not a big fan of get-rich-quick schemes, let's just say that I've been caught short a few times.
Instead, an Amazon FBA Business is my leading recommendation for people that want to build a thriving full-time online business working from home.
Here are my reasons why…
There's no pressure to recruit family and friends, or anyone else for that matter.
Learn a unique method to source incredible, high-profit, low-competition products that are virtually hidden from your competitors. 
You don't need to sell hundreds of different products to create lucrative profits with this fresh, exciting business model.
An Amazon FBA business can help you to…
Generate a 5-7 Figure Salary and become financially free from the limitations of a traditional day job. You can do this in less than 12 months!
If you want to find out how I did it, Click Here!
Similar Programs To Be Aware Of: