What Is High Ticket Heist?
The internet is flooded with tons of money-making programs, online courses about digital marketing, and get-rich-quick schemes. As a result, this makes it difficult to tell which programs are legitimate and which are outright scams.
That said, High Ticket Heist is most likely one of the programs you've seen in your search for money-making opportunities on the internet.
You look over the program and it appears to be legit enough. Tom E, a well-known digital entrepreneur and rock singer, is also a co-founder. However, there have been numerous examples of famous and renowned people becoming involved in scams or dubious activities.
So to be sure that this isn't one of them, you want to double-check if what they're offering is genuine.
If you're concerned about such things, you'll be happy to learn that the review I've prepared for today will specifically address any issues you may have about this program. Hopefully, this article will assist you greatly in deciding whether or not to participate in the program.
The fact that you've taken a moment to scrutinize this product before signing up should be applauded. You've done yourself a huge favor. Your due diligence will save you from potentially wasting your time and money.
A good bit of research always goes a long way in the fight against online scams. Creating a sustainable full-time online business is not difficult. You just need to know where to look.
Before we proceed I'd like to let you know that I'm not linked to High Ticket Heist in any sort of way and I'm not trying to sell you this product.
Instead, I'd like to show you why this program should be avoided…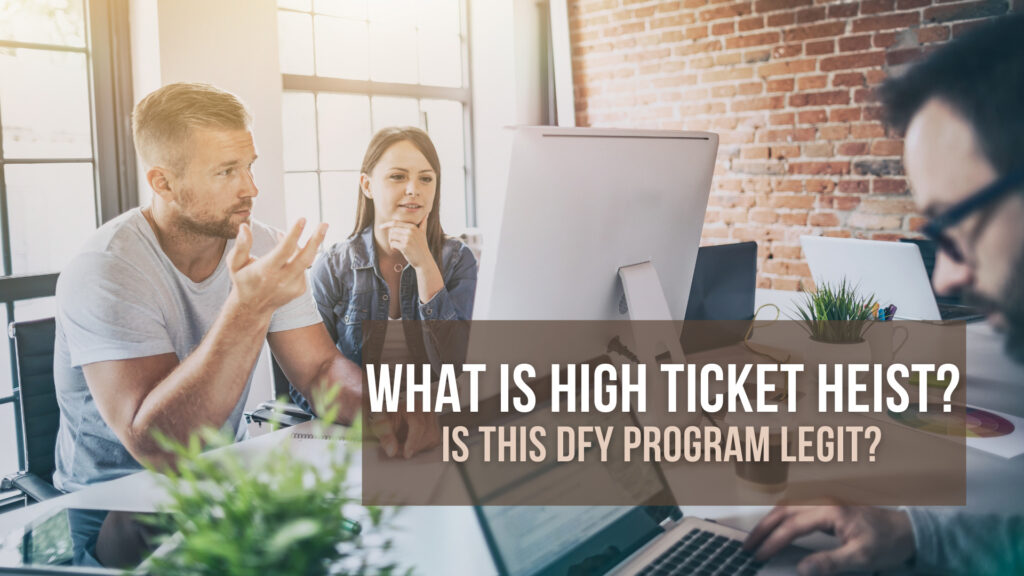 High Ticket Heist Product Review
Name of Product: High Ticket Heist
Owners: Tom E. Mcting, Wayne Crowe, and Vick Carty
Type of Product: DFY Program
Cost of Product: $47
Who Is This Product Best For? No one!
High Ticket Heist Product Summary
High Ticket Heist, as the name implies, promises to teach you how to generate money with high ticket offerings utilizing solely free traffic sources.
This, however, poses a problem. This may work for you unless you already have a large number of followers on your social media platforms. If not, and the program's traffic comes from social media, this will put a lot of individuals in jeopardy because these social media sites will very certainly flag your activities as spam.
This copy-and-paste system is supposed to bring in $997 for you. However, I seriously doubt this is true. Too good to be true claims like this are more often than not just overhyped promises.
Product Rating: 10/100
Would I Recommend This Program: NO!
High Ticket Heist Background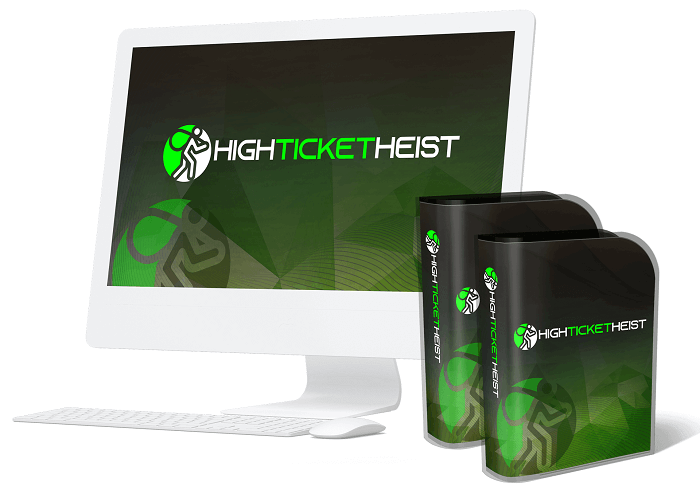 When I was looking for information about High Ticket Heist on the internet, I believe I came across the phrase "hi-jack non-make-money niches" five times in several articles.
These sites appear to be affiliates of the program and I have good reason to think so. This means that these folks are paid simply for promoting this product. This could explain why they're embellishing and overhyping the program.
Furthermore, the majority of the articles I've read contain vague explanations that don't go into great detail about what the program is all about.
But this is what I discovered.
High Ticket Heist is a DFY system in which you can earn commissions by successfully inviting someone into the same program. It's also an online training course that covers some of the fundamentals of eCommerce.
It's also worth noting that affiliate marketing is not the same as a DFY strategy. You can promote as many products as you like in an affiliate marketing environment. As a result, your commissions vary based on the amount the manufacturer offers.
A DFY program, on the other hand, is made up of premade materials and content, and you may only sell things that belong to that particular brand. As a result, your earnings are likely to be limited, and selling such things may be difficult.
Who Are The People Behind High Ticket Heist?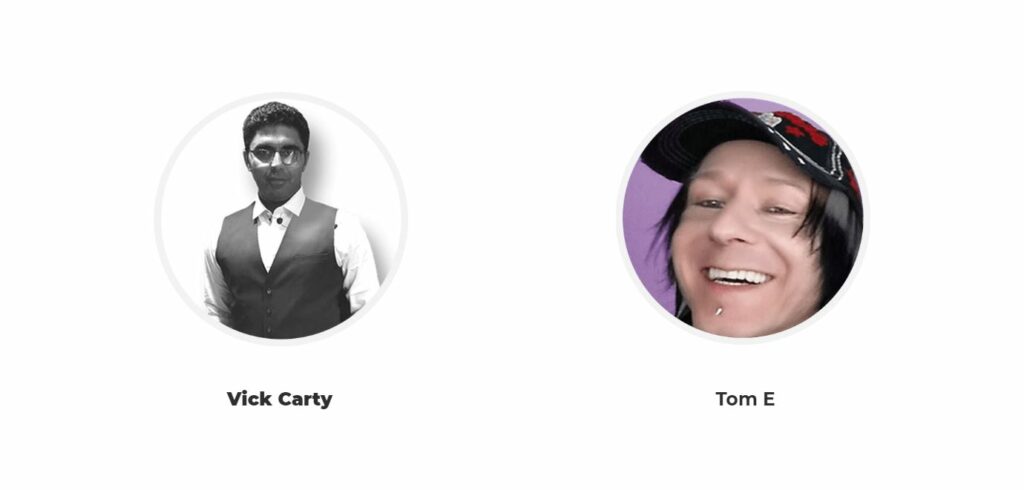 Tom E, Wayne Crowe, and Vick Carty are three eComm entrepreneurs who co-created the High Ticket Heist program.
The two latter individuals have very little information available online, but Tom E is a rock musician, social media influencer, and the president of Rock and Roll Marketing LLC, an advertising/marketing firm.
Other well-known eComm platforms with which he was involved include Unfair Advantage 2.0, Fame Payday, The Bevis Producer 2, Avalanche, Money for Everyone 2.0, Stuff Your Bank, and Loophole Commissions.
But does this make Tom a credible person? I can't say for sure but I have reviewed one of his programs, 5iphon Reloaded before in this blog and I can tell you right now that it isn't a program I will recommend to anyone ever.
Inside High Ticket Heist
High Ticket Heist includes 6 training modules once you have access to the dashboard. Inside each module, you get several training videos that will supposedly teach you how to make money with the program.
Furthermore, you also get some bonus content included in these modules plus 3 case studies where you can learn how to make a lot of money spanning from 24 hours to 30 days.
Getting Started with High Ticket Heist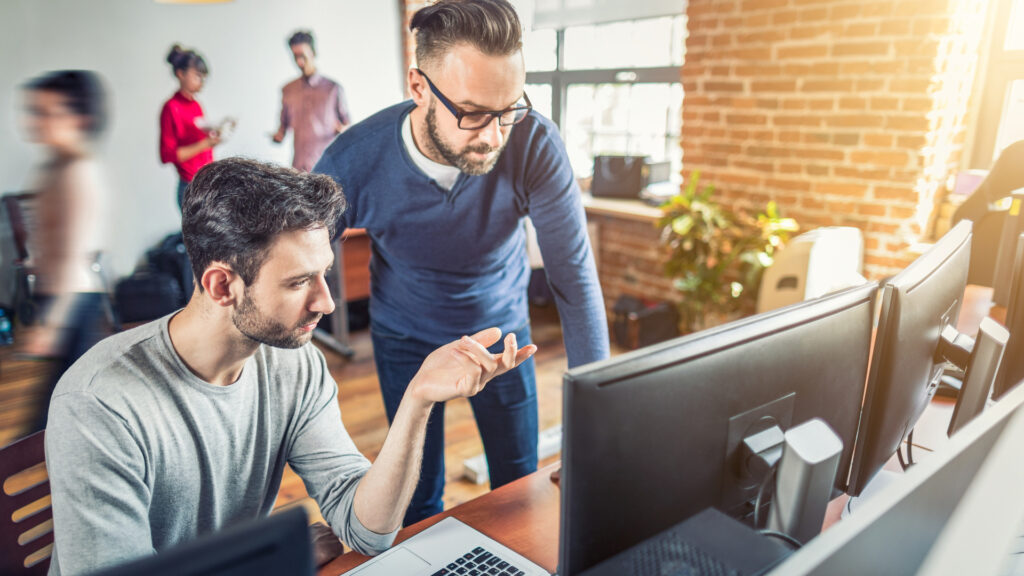 High Ticket Heist was originally priced at $47. However, the sales page will inform you that it is currently on sale and that you can have them for only $7.07!
Sounds like a good deal, right? Well, honestly I doubt that the actual cost of the program is $47. They merely want you to believe that so you'll think you're getting better value for your money. This is a pretty common marketing strategy for attracting customers, most especially employed by shady schemes.
Furthermore, regardless of how low the basic price is, there are upsells to consider. And there is a ton of it here! To acquire access to a specific feature, you must purchase one of them at each step. As a result, you may end up spending more than you save.
This program includes the following upsells:
Unlimited Features ($39) – this is essentially a collection of campaigns designed to help you increase your profits.
Done-For-You ($197) – it appears that High Ticket Heist's DFY feature is an upsell. You might have to pay to have access to their ready-made templates.
DFY Success Club ($297) – this allows you to have a private coaching session with Vick Carty.
Automation ($37) – this function is designed to automate the system by improving profit volume.
Limitless Traffic ($147) – they claim to provide you with an additional 200-300 clicks per day.
Reseller Rights ($77) – this is the commission for the reseller. You will be given a referral link to invite people into the program. If you succeed, you will earn commissions.
High Ticket Heist Ugly Truths Exposed!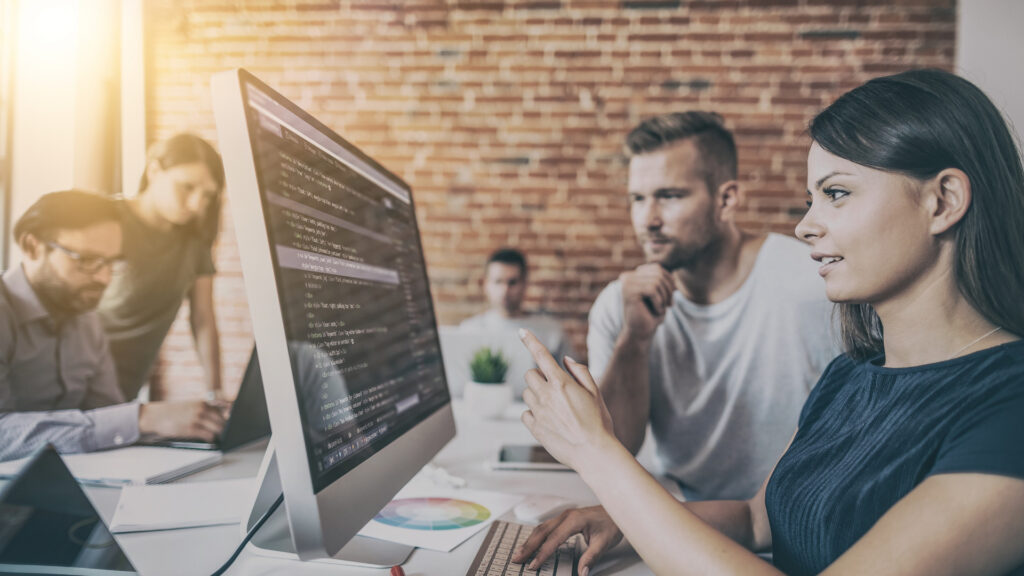 #1 Misleading Information
From the get-go, you already know that a lot of the things they claim aren't as easy as they make them out to be. A lot of the things in their sales webpage are overhyped and quite vague in general.
You should also be aware that this sort of tactic is common with these DFY programs in order to lure customers into buying their shady schemes.
Furthermore, many marketers use false scarcity as a marketing strategy to give the appearance that their products are in high demand. The same marketing tactic can be seen on the High Ticket Heist landing page.
In retrospect, the $17 markdown may have been a good deal to those who don't know any better. However, the program offers so-called upgrades (or upsells) that require you to pay to acquire access to a specific function of the program.
So in essence, you're basically going to be tricked into buying these upsells in order to make the program work for you.
Advantages of High Ticket Heist
None. I don't see anything good about this program at all.
Is High Ticket Heist a Scam or a Legit Program?
High Ticket Heist is not entirely a scam but it is very deceiving. DFY programs like these don't work at all and most likely, you're going to be spamming people on social media platforms in order to refer them to the program.
If you want a legitimate way to earn money online, here's a better recommendation for you.
How Do I Use The Internet to Make a Full-Time Salary?
I'm not a big fan of get-rich-quick schemes, let's just say that I've been caught short a few times.
Instead, an Amazon FBA Business is my leading recommendation for people that want to build a thriving full-time online business working from home.
Here are my reasons why…
There's no pressure to recruit family and friends, or anyone else for that matter.
Learn a unique method to source incredible, high-profit, low-competition products that are virtually hidden from your competitors.
You don't need to sell hundreds of different products to create lucrative profits with this fresh, exciting business model.
An Amazon FBA business can help you to…
Generate a 5-7 Figure Salary and become financially free from the limitations of a traditional day job. You can do this in less than 12 months!
If you want to find out how I did it, Click Here!
Similar Programs To Be Aware Of: