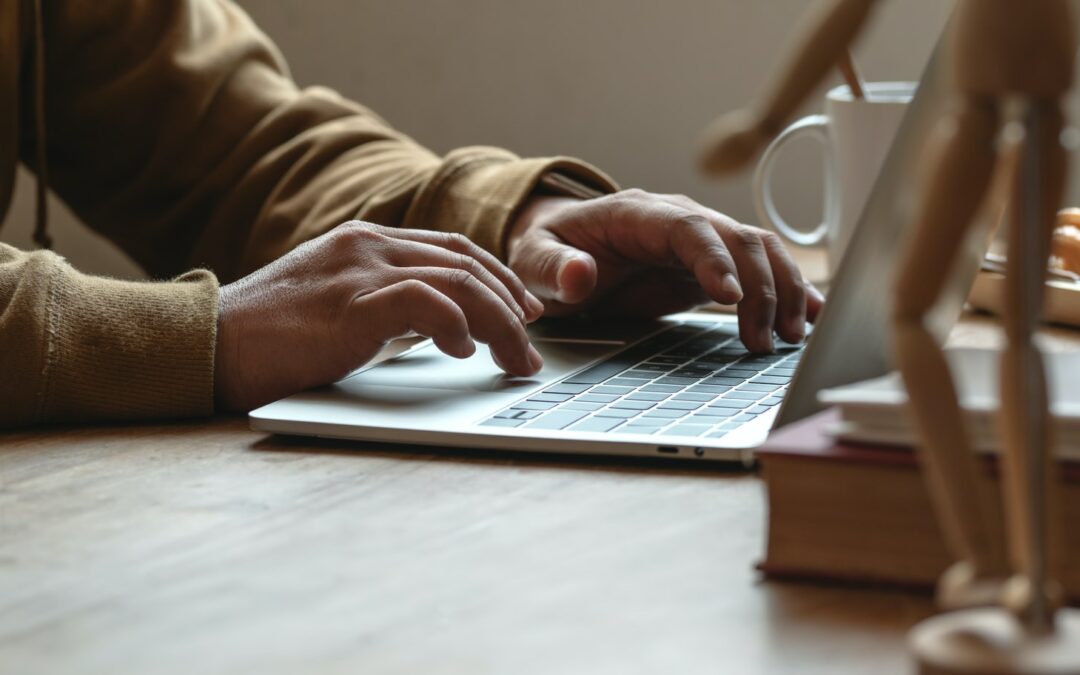 Is Surveysavvy Legit?
Go anywhere online and you'll most likely come across a survey site. The internet has a long list of surveys competing to sign you up, but most of them are hit or miss. Some offer a few extra dollars per survey and most offer much less than that. Either way, don't expect to make a full-time (or even a part-time) salary from survey sites.
In today's review, I'll be looking at a site named SurveySavvy. Although this is a genuine survey site, the platform is known for being unreliable. If the company got their ducks in a row, the site would actually be a decent survey intermediary.
The fact that you've taken a moment to scrutinize this product before signing up should be applauded. You've done yourself a huge favour. Your due diligence will save you from potentially wasting your time and money.
A good bit of research always goes a long way in the fight against online scams. Creating a sustainable full-time online business is not difficult. You just need to know where to look.
Before we proceed, I'd like to let you know that I'm not linked to SurveySavvy in any sort of way and I'm not trying to sell you this product.
Instead, I'd like to show you why this platform is not as savvy as they make out to be…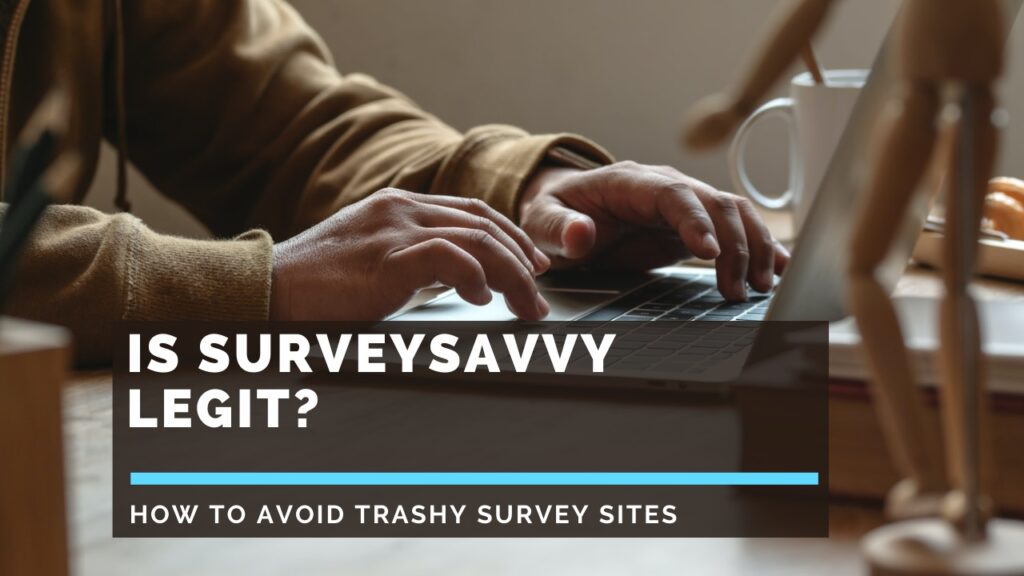 SurveySavvy Product Review
Name of Product: SurveySavvy
Owner: Luth Research
Type of Product: Paid Survey Intermediary
Cost of Product: Free to Sign Up
Who Is This Product Best For? NOBODY!
SurveySavvy Product Summary
SurveySavvy is a multi-purpose survey platform that provides a simple business model, however, the system is afflicted with various problems and as such, I cannot recommend it as a reliable income source. Some of the problems include members not receiving payments, and being rejected from surveys. I'll uncover many other issues as we explore the system further.
Product Rating: 50/100
Would I Recommend This Product? Definitely Not!
Recommended: Discover How You Can Build a Full-Time 4-Figure Monthly Income With The Help Of Leading Experts. Everything Needed Can Be Found Here
SurveySavvy Explained
The company operates 2 different programs named SavvyConnect and SurveySavvy under the same brand. The programs are overseen by a market research firm with a portfolio of clients that need insight into consumer behaviors.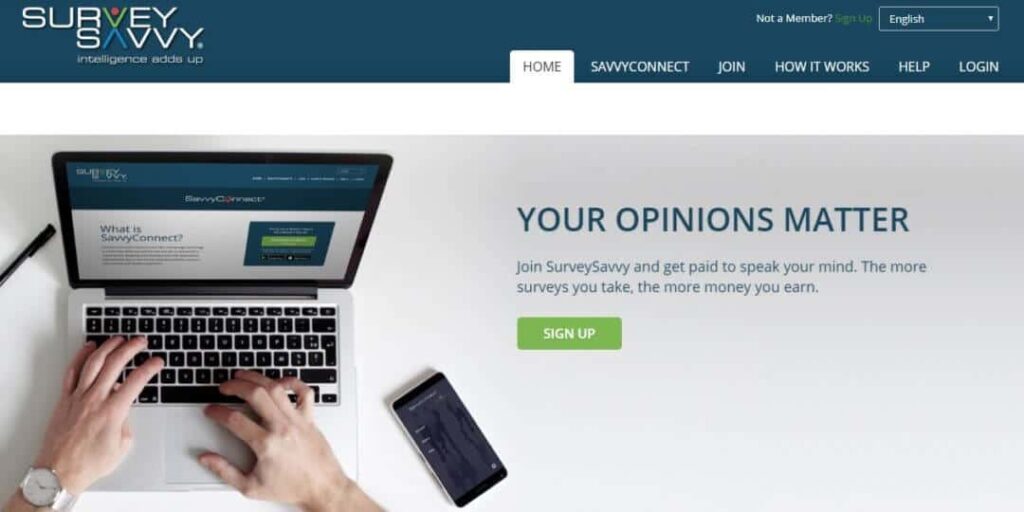 SurveySavvy and SavvyConnect operate differently, however, it looks like SurveySavvy is the more popular one out of the two.
Each system will gather the data that you provide in different ways. We'll dive more into the company's background further down.
The programs are operated and owned by a market research firm named Luth Research which was established in 1993. Therefore, it's safe to say that the company knows a thing or two about surveys.
Exploring SurveySavvy
SurveySavvy is open to applicants from many different countries, provided that they match the program's stipulations. To join, you will need to meet the age requirements, have a good broadband connection at home, and an existing bank account or PayPal.
The SurveySavvy platform purely specializes in offering surveys. The company does provide different ways to earn cash online beyond surveys. However, if you sign up solely with SurveySavvy then you'll just be taking surveys.
The surveys are provided by the company's clients that want to gather data from consumers about various products.
Below is a summary of how their surveys are administered:
1. The surveys are made available according to your demographics, therefore, you might not be eligible to take certain surveys. Why? Because clients often want information that is based on a group of people. For example, the survey could be specific to females that are over 40 years old.
2. You might receive invitations to participate in surveys if your demographic is suitable. You will provide this information as part of the signup process.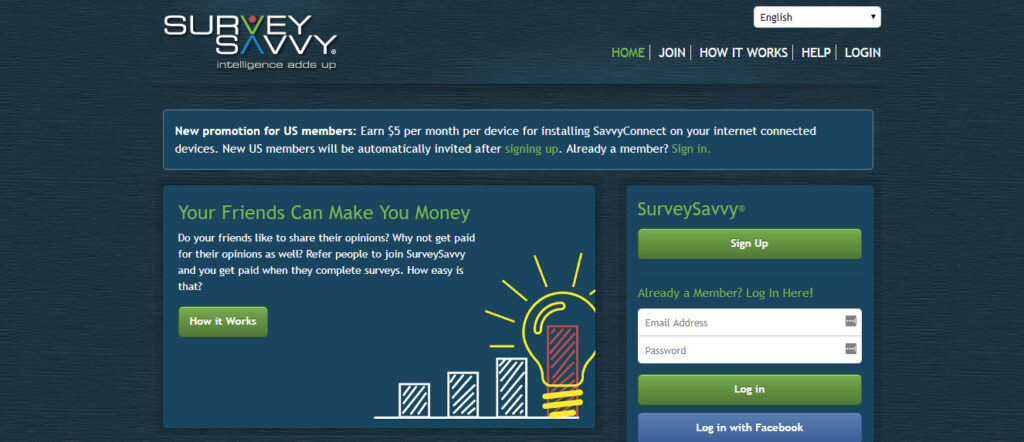 Similar to other survey sites, the purpose here is to collect precise and appropriate answers. Therefore, it will be very difficult to game your responses.
A different way to make money is by taking advantage of the referral program.
Recommended: Everything Needed To Create Your Full-Time Online Business From Scratch Can Be Found Right Here
SurveySavvy's 2 Tiered Referral Program
SurveySavvy comes with a 2-tiered referral system that the company claims to have patented.
Below is a summary of the how the program works:
1. Incentives are provided when you recruit more members to the program.
2. The company gives you incentives whenever your recruits complete their surveys.
3. You'll receive incentives if your recruit's recruits successfully finish their surveys.
The business model is similar to a multi-level marketing compensation system which rewards you for the work done by your recruits and their recruits.
SavvyConnect Explained
SavvyConnect forms the other side of the business. Although each program runs separately from each other, both are part of the same company.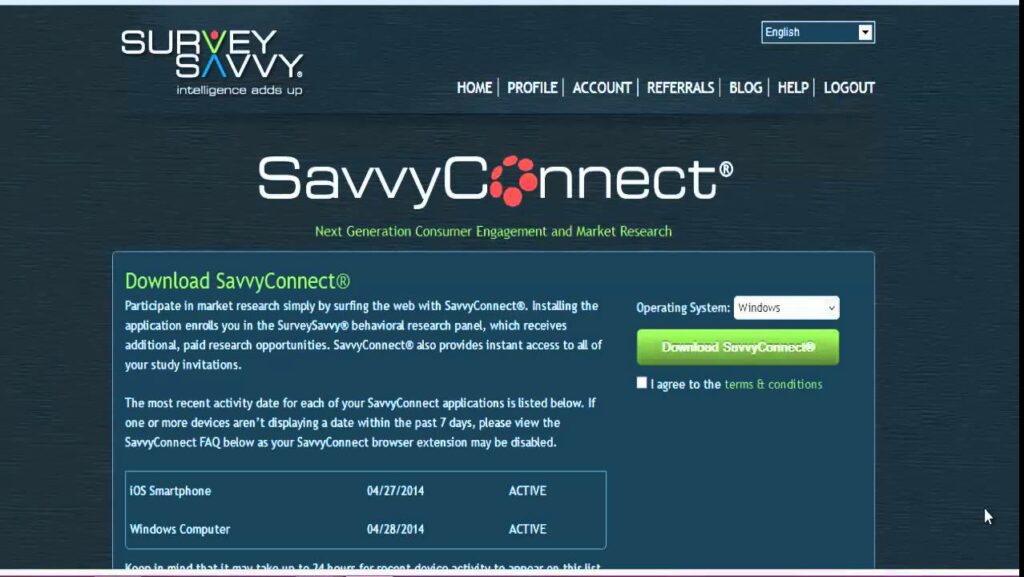 The system links you to a 3rd party company that observes your internet patterns and activity. The objective of this program to assist businesses to get a better insight into consumer's online behaviors.
In layman's terms, your receiving cash to browse the internet.
However, the purpose of the program compromises your privacy. From a marketing perspective, there's no threat to you if your internet behavior is observed. If you decide to install SavvyConnect, the company will clarify everything that's involved.
If you're not comfortable with a company monitoring your internet activity then you shouldn't signup to SavvyConnect. You'll still have access to SurveySavvy.
SurveySavvy and SavvyConnect assure their members that their personal data will not be sold on to third parties or used irresponsibly.
How Do You Get Paid?
The payment threshold is as little as $1 worth of credits. Checks are sent to your home address through the US mail service and take approximately 4 – 13 weeks to arrive from the date that you request payment.

Can Your Rewards Expire?
Thankfully, SurveySavvy's rewards do not have an expiration date, however, there's a fee of $1 per month for members that are not active for 1 year or more.
Recommended: Discover How You Can Build a Full-Time 4-Figure Monthly Income With The Help Of Leading Experts. Everything Needed Can Be Found Here
Is SurveySavvy The Right Product For You?
I'm struggling to recommend SurveySavvy to anyone for a number of reasons. I'll uncover these reasons in the next few sections to show you why this opportunity is unattractive.
SurveySavvy Exposed!
1). Low Availability of Surveys
Members have complained about the low availability of surveys as well as not being eligible for some of them.

Here is negative feedback from members stating that they didn't qualify for the surveys.

There are numerous complaints posted on TrustPilot and Better Business Bureau which gives you a clearer picture that the surveys are limited and there's not enough availability for the members, or it could be that their clients are very picky about demographics.
2). Problems With Payment
The larger issue is that you may not receive your payment. This seems to be a problem experienced by a large number of members. Again, you'll find negative feedback about this on Better Business Bureau and TrustPilot.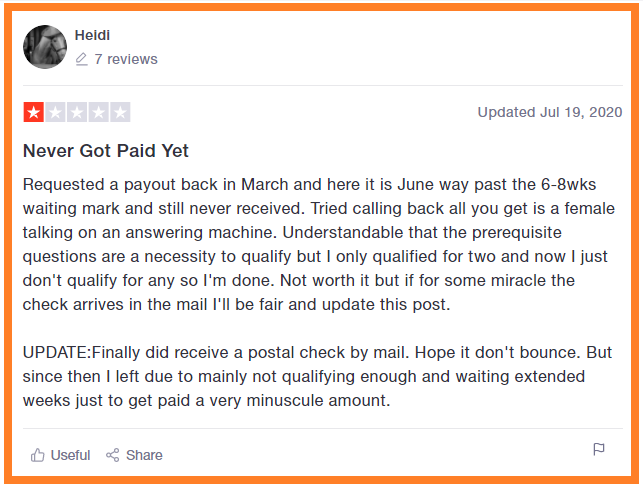 Hopefully there's a valid reason why members are not receiving payments but at the moment, there's no telling what's causing this.
Taking into account the above, I'd personally stay away from SurveySavvy because of the payment issues. What's the point of going to all that effort if there's a chance that I might not get paid?
3). Technical Glitches
Members have also complained about SavvyConnect crashing other programs. There's been reports of programs not responding or shutting down.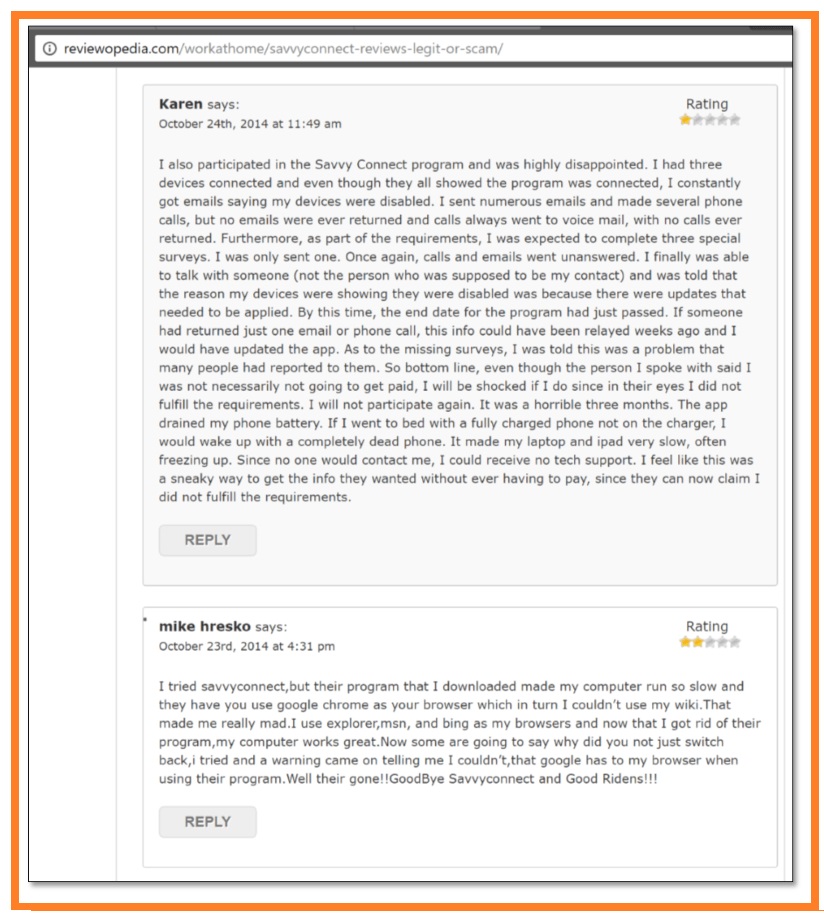 You should also be aware that banking apps and websites will stop working, for understandable reasons, if you install SavvyConnect. The banks deems this as software that's gathering personal data and have categorized this as keylogging software although it's not.
Recommended: Tired Of Working In A Dead-End Job? Let's Get Your Passion Project Off The Ground
Advantages of SurveySavvy?
SurveySavvy comes with no benefits because of the numerous problems that we've looked at.
Is SurveySavvy a Scam or a Genuine Business?
SurveySavvy is an authentic company, however, their programs are riddled with various problems that make it an unreliable income opportunity.
There's a lot of negative feedback from members regarding non-payment. You might go to all the trouble of signing up and taking surveys only to find out that payments are not forthcoming.
The site has minimal availability of surveys which could either mean there's not enough to go round or that members don't meet the demographics requirements.
In light of the above, I would not recommend SurveySavvy.
How Do I Use The Internet to Make a Full-Time Salary?
I'm not a big fan of get-rich-quick schemes or paid survey sites, let's just say that I've been caught short a few times.
Instead, Affiliate Marketing is my leading recommendation for people that want to build a thriving full-time online business working from home.
Here are my reasons why…
You can get started for Free.
There's no pressure to recruit family and friends, or anyone else for that matter.
You can create a business from virtually any product including the ones that you already buy. You are not limited to low-income programs or inferior products.
Affiliate marketing can help you to…
Generate a 4-Figure Monthly Salary and become financially free from the limitations of a traditional day job. You can do this in less than 12 months!
If you want to find out how I did it, Click Here!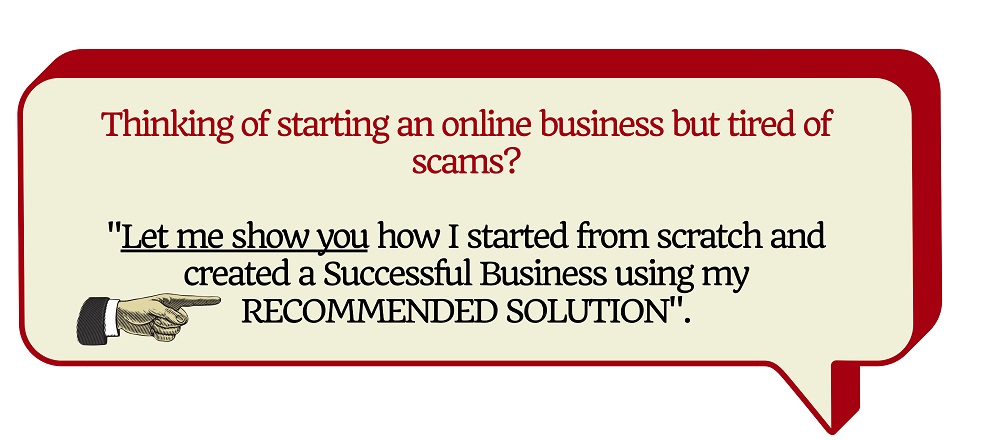 Similar Programs To Be Aware Of: