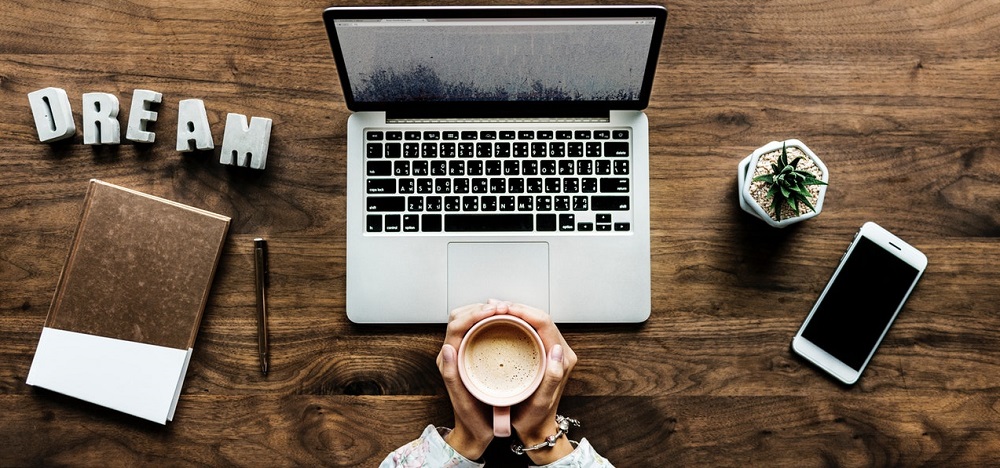 What is 7 Minutes Daily Profits? Starting Salary is $500 Per Day?
So you want to know if 7 Minutes Daily Profits can make you half a grand per day and finally give you the champagne lifestyle that you've always wanted?
Online scams are becoming more sophisticated by the day. They use catchy headlines to grab your attention and make use of unscrupulous techniques to earn your trust.
Think about it, who wouldn't want to make profits every day in just 7 minutes? This product is definitely attention-grabbing but does it deliver on its promises?
If you've found this page while contemplating whether to buy 7 Minutes Daily Profits then you've done yourself a massive favour. Your due diligence is about to pay off.
A good bit of research always goes a long way in the fight against online scams. The good thing to know is that creating a sustainable full-time online business is not difficult. You just need to know where to look.
Before we go ahead with the 7 Minutes Daily Profits review, you should know that I'm not endorsed by the people behind this product or linked to them in any way. I'm not trying to sell you this system.
I'd rather reveal whether the 7 Minutes Daily Profits program can actually make you money or if it's just another online scam ready to grab your hard-earned cash. Let's take a look, shall we?

7 Minutes Daily Profits Product Review
System Name:  7 Minutes Daily Profits
Owner:  Vince Howard
System Type:  Affiliate Marketing System
How Much Does it Cost?  $9 plus Upsells
Who Does it Work For?  Absolutely Nobody!
7 Minutes Daily Profits Overview 
7 Minutes Daily Profits claims to be an affiliate marketing program that you can buy for just 9 dollars. It then goes on to boast daily earnings of $500 for its members.
However, this program couldn't be any further from the truth! The sales pitch is inundated with bogus customer testimonials and an elusive business owner.
These early warning signs share similarities with other scams that I've reviewed such as Point 2 Click Profits and gives me little faith in this product.
Product Rating: 0.001/100
My Top Recommendation: Access Market Leading Affiliate Marketing Training to Make a Full-Time Income.
What is 7 Minutes Daily Profits?
I recently spotted 7 Minutes Daily Profits while researching online opportunities and was immediately intrigued to investigate the program further.
My scam radar was on full alert and within a few minutes, it became clear what I was dealing with. Of course, earning $500 per day, working from home, would change anybody's life, however, buying into 7 Minutes Daily Profits is not the way to do it.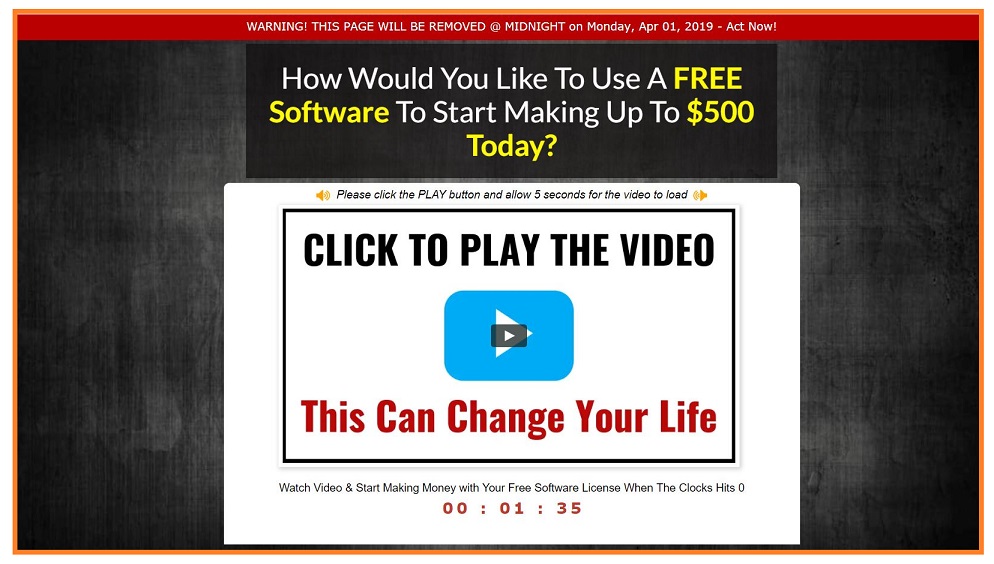 The program starts off by claiming it can make you the equivalent of $15,000 per month and all you need to do is sign up for the software created by a guy called Vince Howard.
"Vince" also tells us his sob story that he used to be a poor trucker with very little money to support him or his family until he discovered the hidden method of earning tonnes of cash online.
We are led to believe that Vince is now earning millions and his product has even been featured on news broadcasts.
Our good friend "Vince" wants you to benefit from his good fortune as well. You can finally give up your day job and he's offering you this chance for a small fee of $9.
On the face of it, this sounds like a fantastic opportunity and on top of that, there is plenty of positive feedback from its "members".
My advice to you is, don't give up your day job just yet!
7 Minutes Daily Profits Assessment
The team behind 7 Minutes Daily Profits are promoting the product through ClickBank. Frankly, it's discouraging to see that these type of worthless product are available via the Clickbank marketplace.
The sales video rambles on about how you can profit hugely from using their software but doesn't actually explain how the product works. Apparently, the $9 fee is used to cover server costs.
Let me reiterate that we are never actually told how the product actually makes you a daily profit of $500 and the story doesn't get any better as you go further into the video.
The truth of the matter is that 7 Minutes Daily Profit is selling you the illusion of a highly profitable laptop lifestyle which it can't actually provide you with. It's banking on the fact that you'll get so excited about the opportunity that you won't ask any questions.

If You Decide To Pay the $9, Where Do You Go From There?
The software isn't really free of charge. There are various upsells and as a result, you could easily end up spending a lot more than $9.
The Upsells suggest that you can earn more cash if you buy them. These inferior products don't necessarily relate to 7 Minutes Daily Profit, however, the people running this scam are paid a commission from each sale.
Thankfully, Clickbank provides a 60-day money-back guarantee if the product doesn't work. However, if you end up purchasing an upsell that is not sold through Clickbank, you will not have the same protection.
Is Affiliate Marketing A Genuine Way To Make Money Online?
Personally, I have worked as an affiliate marketer for half a decade and can vouch that it's a sustainable business model for anybody that wants to make a full-time income working from home.
Programs such as 7 Minutes Daily Profits are putting a bad name on affiliate marketing and are tainting a genuine business model.
Affiliate marketing involves you affiliating yourself to a third party's products or services and promoting them in exchange for a commission of each sale.
Affiliate marketing is different from dropshipping which is a retail fulfilment method where you don't keep an inventory of the products. Instead, when you sell a product, it's purchased directly from the wholesaler or distributor and it's shipped directly to the customer.
As an affiliate marketer, your job would be to produce high-quality content to market the affiliate service or product.
If you consistently produce top-notch content, you'll soon be making $500 per day if not more, however, this will not happen in a few minutes or days. If you dedicate yourself (like I did) for several months, with the right training, you'll soon be running a full-time profitable online business.
Forget about automated programs that never yield results or bots that supposedly make you rich. Working online should be treated like any other business i.e. your success will depend on the effort that you put in.
Any program that claims to make money on autopilot is most likely a scam, therefore, you should tread carefully with 7 Minutes Daily Profits.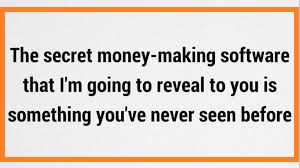 Is 7 Minutes Daily Profits The Right Product For You?
Definitely not.
This product is a total waste of time. It will not generate a sustainable income.
Highly Recommended: Discover how you can build a Full-Time 4-Figure Monthly Income with no Previous Experience.
7 Minutes Daily Profits Exposed For What It Is!
(1) Who is Vince Howard?
By the way, Vince Howard is a fake name as far as this site is concerned. You will not find him anywhere else online except on the 7 Minutes Daily Profits site.
It doesn't make sense that Vince claims to be featured on news broadcasts and articles but an online search doesn't find a footprint of him anywhere. Where is he? The truth is, Vince Howard doesn't exist. He is made up.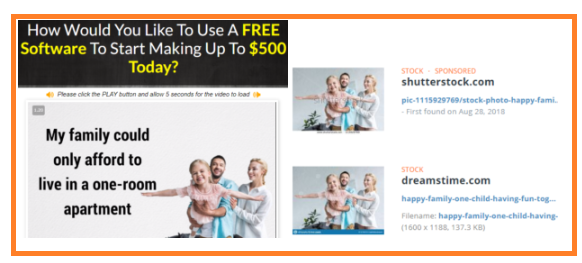 The photo that portrays "Vince" and his family is actually a stock photo that can be purchased from sites such as shutterstock.
I can confidently state that Vince Howard is a fake person. There are no real contact details and the people behind this program are peddling an elaborate scam.
(2) Actors Hired To Give Fake Testimonials
One of the shady tactics used by 7 Minutes Daily Profits is hiring actors to pose as successful customers. The scammers use outsourcing sites such as Fiverr to find actors that will provide fake testimonials.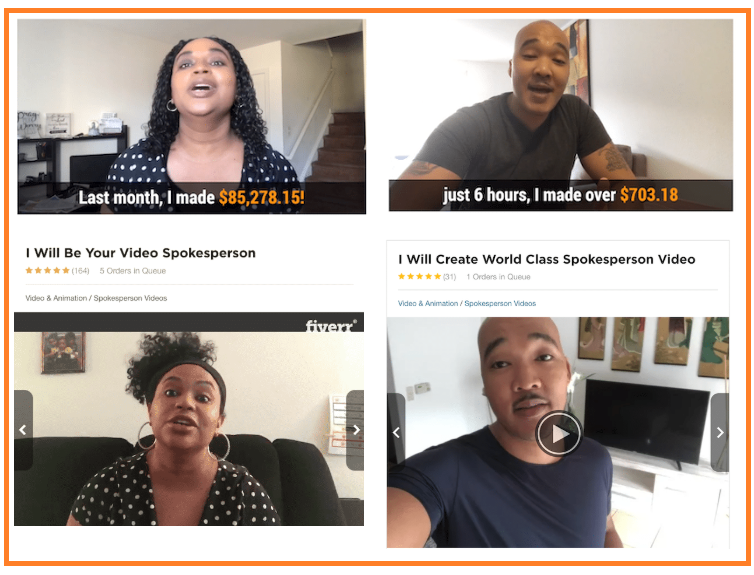 Products such as 7 Minutes Daily Profits love to use false testimonials to convince you that you're missing out on the profits that other members are enjoying and to add some authenticity to the program.
(3) This Product Is Riddled With Upsells!
If you think that $9 isn't a lot of money to lose, think again. $9 is the initial cost, it gives you access to the member's section where you'll be inundated with expensive upsells that offer nothing towards your profits.
Upsell always make big promises, however, at the end of it all, you'll eventually spend $100s for inferior products and get nothing back. Save your money and time, no matter how appealing the earnings might appear to be.
Highly Recommended: Discover how you can build a Full-Time 4-Figure Monthly Income with no Previous Experience.
The Advantages of 7 Minutes Daily Profits
You'll gain absolutely zilch profit from 7 Minutes Daily Profits. This program is a scam which puts a bad name on affiliate marketing.
Is 7 Minutes Daily Profits a Scam?
There's is plenty of evidence highlighted throughout this article to help you make an informed decision. Personally, I wouldn't touch this product with a barge pole as it's an outright scam.
Vince Howard is either a very successful business owner that is shrouded in mystery or he doesn't exist. I'd go for the latter.
There are no contact details, therefore, there's no support when you run into trouble. This site wants your money and once they've got it, they don't want to be bothered.
False customer testimonials are commonplace with these type of scams. The extravagant earning claims of $500 per day should be taken with a pinch of salt.
Actors that are hired to post fake testimonials should be embarrassed about endorsing this unethical approach of making money.
Steer clear of 7 Minutes Daily Profits! It will NOT help you create a sustainable full-time work from home business.
How Do I Use The Internet to Make a Full-Time Salary?
Like with anything else, making money online is a skill that can be learnt, however, it only requires a bit of dedication and consistency but it's totally worth it when you can one day walk into your boss's office and fire him/her.
I've personally learn't how to generate a monthly income stream, with no previous knowledge. I can work where I want and when I want. You can do the same too. Find out more here.