What is Affiliate Triad?
Yes, it's totally possible to succeed online with affiliate marketing, but you need to set up the right systems to build a thriving business. Part of your success will involve automating your processes so that the hard work of running the business is done by various sales funnels. This could be the life or death of your business.
In today's review, we'll be looking at a company called Affiliate Triad, which offers a DFY sales funnel program. What we want to know is whether it will help with the growth and profitability of your business or it's another lousy program.
The fact that you've taken a moment to scrutinize this product before buying it should be applauded. You've done yourself a huge favour. Your due diligence will save you from wasting money and time.
A good bit of research always goes a long way in the fight against online scams. Creating a sustainable full-time online business is not difficult. You just need to know where to look.
Before we proceed I'd like to let you know that I'm not linked to Affiliate Triad in any sort of way and I'm not trying to sell you this product.
Instead, I'd like to show you whether this DFY sales funnel will accelerate your online business or not…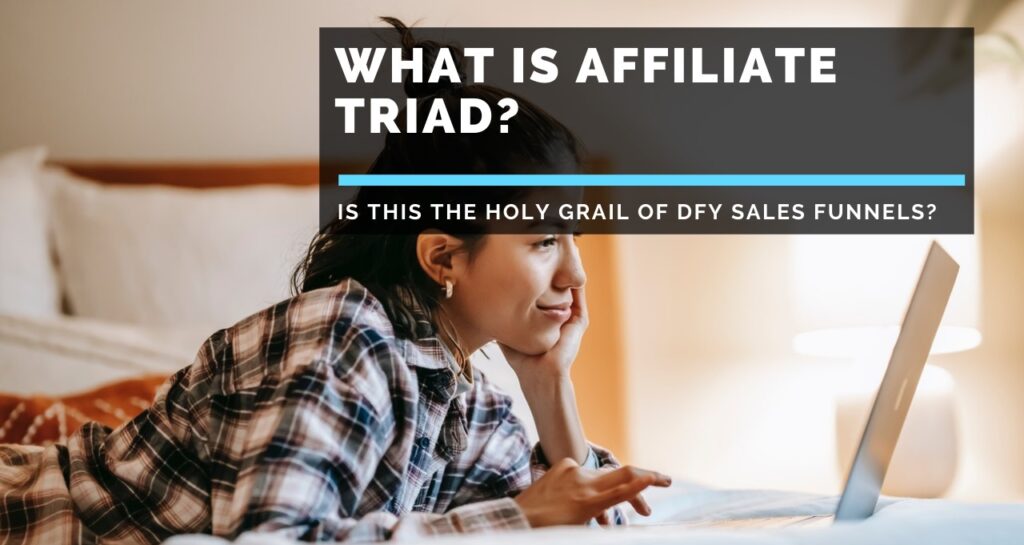 Affiliate Triad Product Review
Name of Product: Affiliate Triad
FounderOwners: Wilson Mattos and Jason Fladlien
Type of Product: DFY Affiliate Marketing Sales Funnel
Cost of Product: $347 Per Month
Who Is This Product Best For? People with an existing affiliate marketing business in the Online marketing niche
Affiliate Triad Product Summary
Affiliate Triad is a Done-For-You sales funnel customised to meet your online business needs. This is not your typical sales funnel. The Affiliate Triad team will build your sales funnels according to your requirements. This is arguable one of the leading programs out there that offers DFY funnels.
Product Rating: 80/100
Would I Recommend This Product? Maybe
Affiliate Triad Background
Let me highlight from the start that Affiliate Triad is not a training program. If you're new to affiliate marketing and want to understand how it works, then you should use the product we've recommended in our links. Affiliate Triad is a Done-For-You (DFY) program that builds traffic to your existing affiliate marketing website.
The concept surrounding Affiliate Triad is based on joining their private program, which then helps you to market high ticket products and promotions, allowing you to earn plenty of cash.
The advantage with Affiliate Triad is that your emails, promotions and sales funnels are all built for you. These will be tailor-made to suit your business needs.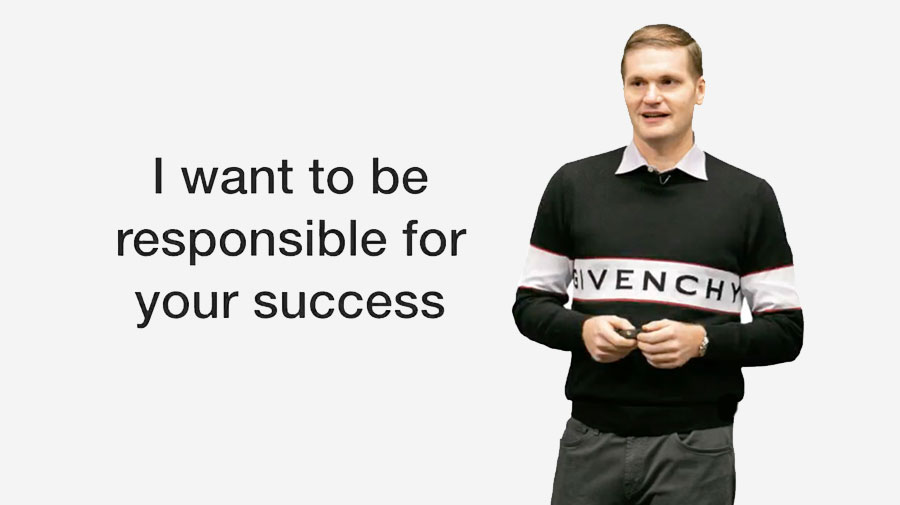 Affiliate Triad is the brainchild of Wilson Mattos and Jason Fladlien. Both own a company named RapidCrush, which is one of the top affiliates on a premium affiliate marketing program called Amazing Selling Machine.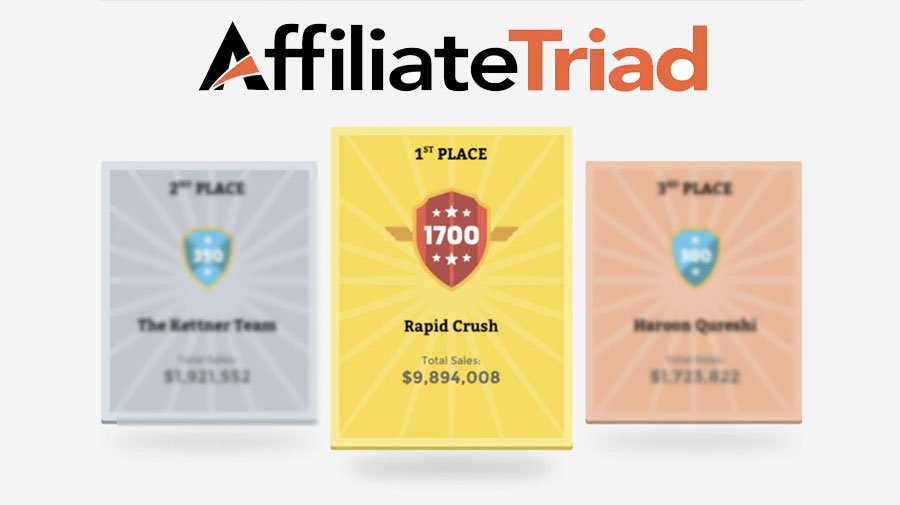 Jason Fladlien also goes by the name of Hundred Million Webinar Man. He was given this name because of the number of successful webinars he's delivered over the past years.
Jason has trained people like Russel Brunson (ClickFunnels owner) on how to deliver amazing webinars. Jason really is that good, and his knowledge of webinars is second to none.
Exploring Affiliate Triad
Both owners of Affiliate Triad managed to sell huge volumes of products once they found out how to maximize the efforts of other people. They joined forces with affiliate marketers, divided commissions and increased their efforts in many areas. They call this the Triad Effect.
How Does The Triad Effect Work?
The Triad Effect involves choosing the right product, choosing the best affiliate partner, and designing the best conversion material. These elements are important and could be the life or death of your online business.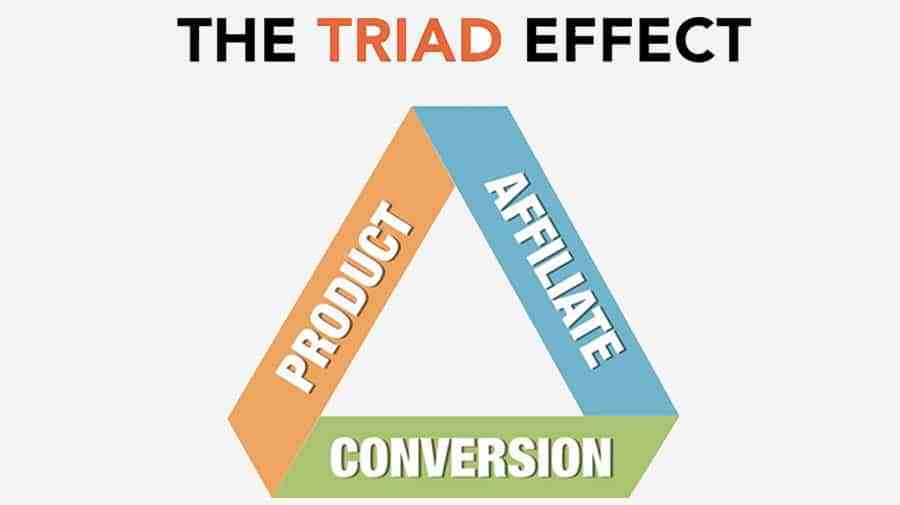 Jason's speciality is sourcing top-notch products and building conversion materials around them, but only after he has found the best affiliate marketer to partner with, he will then grow that business and put it in front of a bigger audience. He also uses his Quad-Win system.
What Is The Quad-Win System
Jason's Quad-Win System does the following-
Helps his customers to succeed
Helps his partners to succeed
Helps his vendors to succeed
Achieve success for himself as well
He arranges to use the best affiliate marketers for the job and makes sure that nothing clashes so that it's a win-win for everyone involved.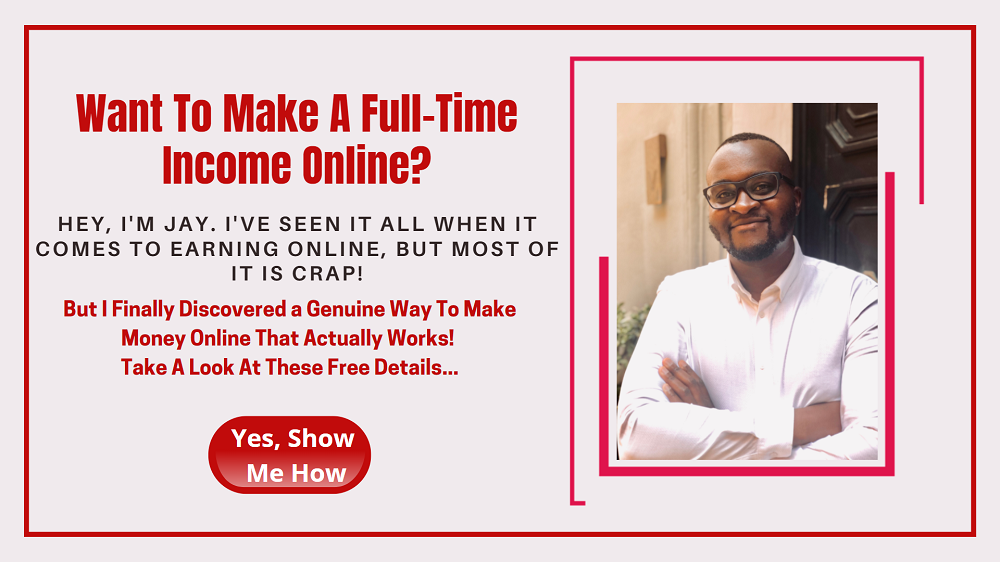 Affiliate Triad Features
After you've signed up with Affiliate Triad, you can access some important features.
A Choice of Handpicked Products
The program simplifies the process of choosing the best affiliate marketing products to sell because the Affiliate Triad team will do all the hard work of finding them for you. Their suggestions tend to be big sellers.
Marketing Strategies and Information
You will be given crucial details needed to help you succeed at selling online. You won't have to carry out research for the recommended products.
Willian and Jason will provide you with a video sales letter, email, webinar hosting and give you the support to promote products effectively and increase conversions.
Private Slack Community
Rather than joining a Facebook group, you will join a Slack community where you will interact and share ideas with other members. Here you can ask questions and talk about various subjects with the owners and the rest of the community.
Free Traffic Coaching
This is a tutorial that teaches you how to build organic traffic and grow your audience. The highest-ranking Affiliate Triad members will be awarded 2 months of access to the training program at no extra cost.
Weekly Mentor Calls
You'll get access to 4 of the top members every week who will give you guidance with your business, and will show you how to get the best results from Affiliate Triad.
Full Marketing Software Suite
You'll use the same program and software that the owners and community use to grow a successful business. The platform gives you the ability to create web pages, send out emails, and even process payments.
This Program Is Closed At The Moment
One thing we'd like to highlight about this program is that it's open and closed at various times. Therefore, you won't be able to access it if you're not in time for the monthly schedule.
They are various reasons why Affiliate Triad gets temporarily closed. One of the reasons is because Wilson and Jason don't want to be overloaded by clients and want to deliver an effective service when creating funnels for their members.
The temporary closure is also a great marketing strategy as it creates demand for the program because of its scarcity.
If you miss a slot, you can give your email address to Affiliate Triad and they'll notify you when the program is available again.
How Much Does Affiliate Triad Cost?
Affiliate Triad costs $347 per month, which makes it one of the costliest Affiliate programs we've come across. However, the cost can be justified given the programs that you'll be selling. You'll be able to make this money back just from a single sale. If you manage to sell a high-ticket item.
Is Affiliate Triad The Right Product For You?
Affiliate Triad is designed for marketers with an existing affiliate marketing business and wants to step things up. The program comes with plenty of crucial elements to help marketers succeed.
However, if you're searching for a comprehensive affiliate marketing program with all the tools and support required to kickstart your business, you will be better off with Wealthy Affiliate.
Advantages of Affiliate Triad
1). Jason Is An Expert
There's no denying that Jason is at the top of his game. If you want to grow your existing internet marketing business, then this is one of the best courses available (even with the staggering 50% commission that Jason takes).
Jason can build funnels that generate sales worth millions, and he can carry across the same strategy to your business, provided that you put in the effort.
Don't forget that this is the same guy that coached the owner of ClickFunnels, so he clearly knows his stuff.
2). The Best Done-For-You Platform
They are many crucial factors of affiliate marketing that the program does for you. The products are carefully chosen for you, then all you need to do is select the one that's most suitable for your business. The product recommendations provided by Affiliate Triad are worth pursuing.
Affiliate Triad Exposed
1). Limited Range of Products
Affiliate Triad is only relevant to the internet marketing industry, therefore, their recommendations will be for this niche. If you work in a different industry, then their products probably won't be compatible with your business.
Your audience will only have access to products that intend to be converted into sales, and some marketers might not want this.
2). Big Chunk of Commissions
Jason keeps a whopping 50% affiliate commission from your sales. That's a big chunk of your profits. This is the basis of his Quad-Win system. I'm intrigued to find out how he gets his partners to agree to these terms.
At the end of the day, Jason is assisting you to grow your business, and you're helping him make money and as such, this would probably seem reasonable if you didn't have to pay for the monthly membership as well.
Is Affiliate Triad a Scam or Legit?
Affiliate Triad is a genuine program and it's arguably the leading Done-For-You platform currently available. These 2 guys are at the top of their game and have provable results to show you how good their system is.
If your business is in internet marketing, this is probably a DFY platform worth exploring to generate affiliate sales for high-ticket products. If not, then this might not be worth spending your money on.
One of the problems is the 50% commission that the program gets to keep from your sales. But, you have to look at this as a partnership. You are getting the help of experts that will help you to achieve high-ticket sales. This would be okay if you didn't need to pay the monthly membership fee as well.
Overall, Affiliate Triad is a great product for people with affiliate marketing businesses that specialize in internet marketing.
How Do I Use The Internet to Make a Full-Time Salary?
I'm not a big fan of get-rich-quick schemes, let's just say that I've been caught short a few times.
Instead, Affiliate Marketing is my leading recommendation for people that want to build a thriving full-time online business working from home.
Here are my reasons why…
You can get started for Free.
There's no pressure to recruit family and friends, or anyone else for that matter.
You can create a business from virtually any product including the ones that you already buy. You are not limited to low-income programs or inferior products.
Affiliate marketing can help you to…
Generate a 4-Figure Monthly Salary and become financially free from the limitations of a traditional day job. You can do this in less than 12 months!
If you want to find out how I did it, Click Here!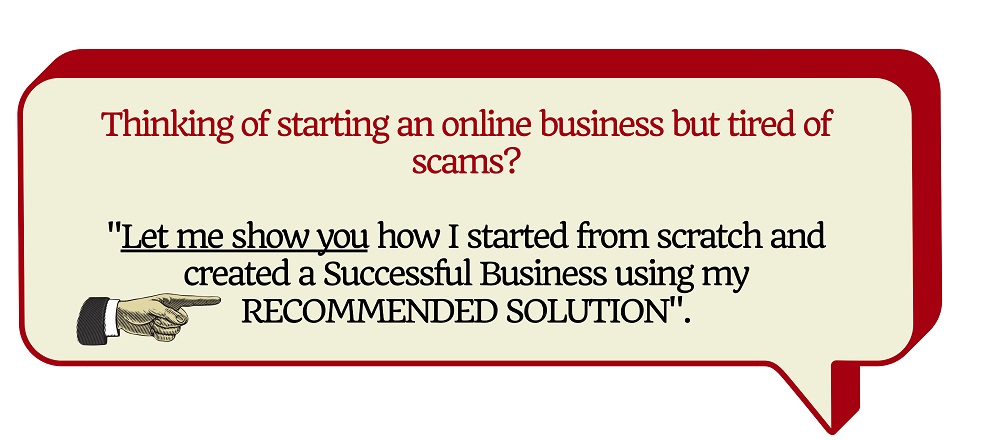 Similar Programs To Be Aware Of: