What is Theoremreach?
Paid survey sites are one of the most sought after income opportunities for people that want to make extra money online. However, there's another type of survey site that many people don't know about called a survey router.
Survey routers host their own programs rather than offering their own surveys. They funnel surveys from other websites and create a hub where you can access them in one place. You can see the appeal already.
Is there a catch? No there isn't. It could be that the survey router is affiliated with third party survey companies and makes money whenever you click through and take surveys with these companies.
Today, we'll be reviewing TheoremReach, a survey router offering all of the above.
The fact that you've taken a moment to scrutinize this product before signing up should be applauded. You've done yourself a huge favour. Your due diligence will save you from potentially wasting your time and money.
A good bit of research always goes a long way in the fight against online scams. Creating a sustainable full-time online business is not difficult. You just need to know where to look.
Before we proceed, I'd like to let you know that I'm not linked to TheoremReach in any sort of way and I'm not trying to sell you this product.
Instead, I'd like to unravel everything this survey site router is not telling you…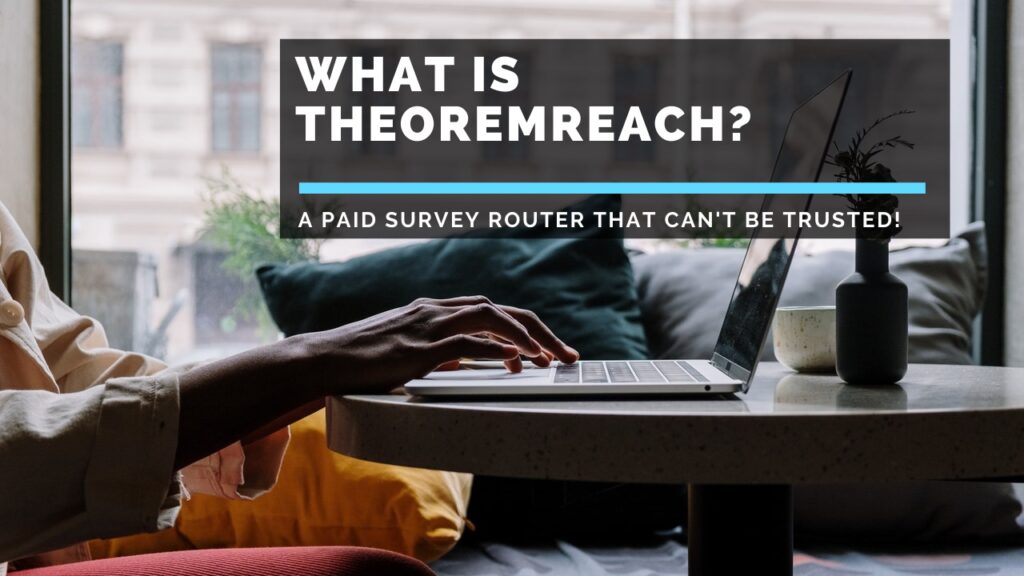 TheoremReach Product Review
Name of Product: TheoremReach
Owner: Tom Hammond and Garik Goldsheyd
Type of Product: Paid Survey Panel
Cost of Product: Free to Sign Up
Who Is This product Best For? NOBODY!
TheoremReach Product Summary
TheoremReach is a platform that offers members the chance to take paid surveys from different external companies. The program has several issues such as minimal earnings and negative feedback from members, which we'll be looking at in the next few sections. Personally, I wouldn't sign up for this platform.
Product Rating: 30/100
Would I Recommend This Program? Definitely Not!
TheoremReach Background
Theoremreach works a bit differently from your typical survey site. They act as a survey router, which is essentially a hub to many different third-party survey sites. The program was created by Garik Goldsheyd and Tom Hammond.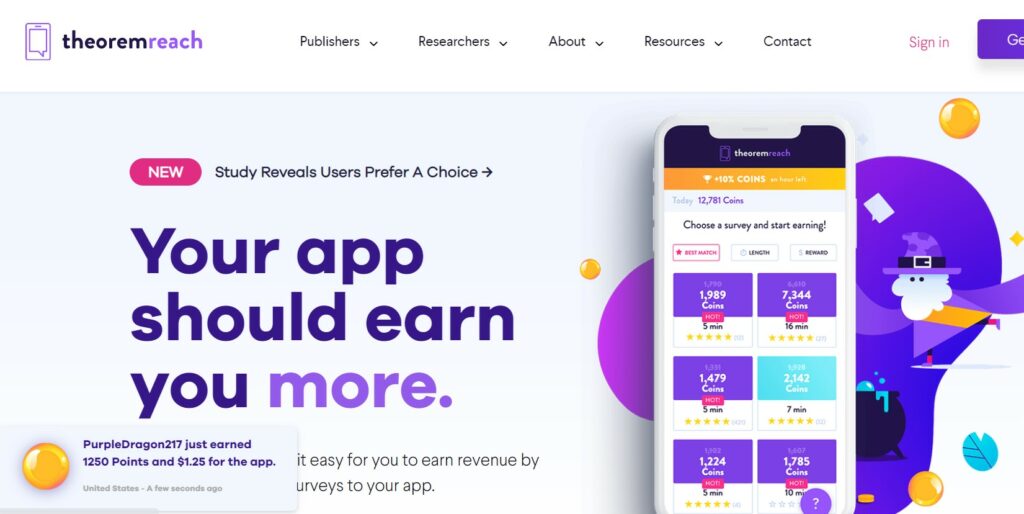 TheoremReach is designed for owners of Get-Paid-To sites and developers who will have to bid for a space to be a partner on the platform's site. That's all there is to it. The program can be accessed through their app or website. To become a partner, developer and owners need to apply directly with TheoremReach and profit through the program.
Don't worry if you're not a developer because the platform can be used by people that want to take surveys as well.
Exploring TheoremReach
TheoremReach is not your standard survey site. It acts as a gateway to third-party surveys offered by its partner sites.
Therefore, you can expect to be redirected to different sites. The actual process of taking surveys is similar to the previous surveys that you've completed before.
Before taking any of the surveys, you'll need to provide information about your demographic to gauge whether the survey is suitable for you or not.
Obviously, you won't be eligible to take all the available surveys. You'll be informed beforehand if the survey is not suitable.
In certain instances, you'll be given access to a survey and declined after you've already finished the survey.
If this happens, you'll be given a small reward, but it will only be a fraction of what you were meant to get for the full survey.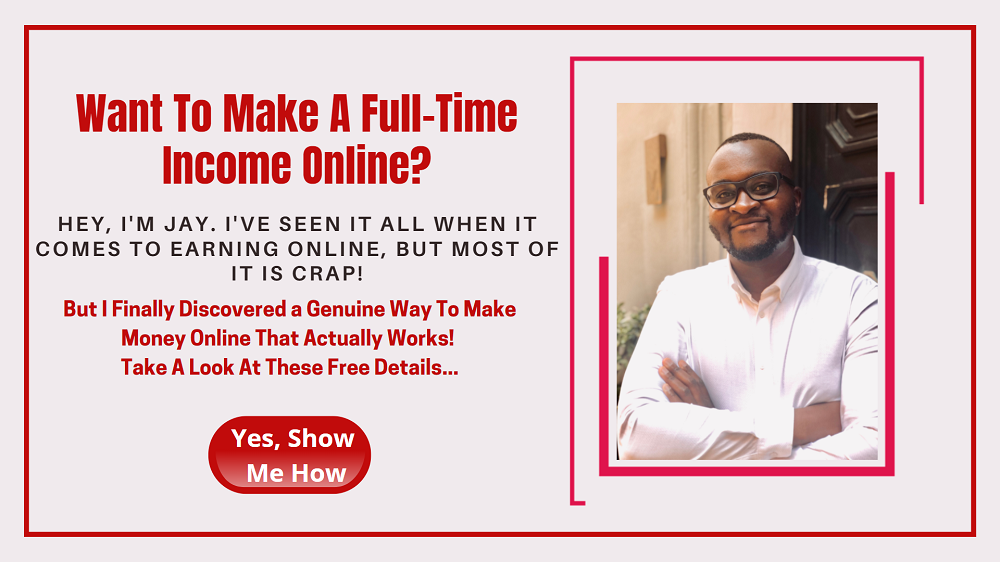 What Surveys Are Available on TheoremReach?
TheoremReach is partnered with (mostly) genuine survey sites and as such, you have a variety of options at your disposal.
I won't list every single available partner or we'll be here all day. Instead, I'll list a few of the popular partners-
PrizeRebel: a Get-Paid-To website with a range of paid surveys and various tasks for cash. It's arguably one of the leading survey sites at this moment in time.
ySense: This Get-Paid-To site shares many similarities with PrizeRebel.
SuperPay.Me: This is a popular survey site partnered with TheoremReach. The site offers a cashback opportunity that lets members earn money back whenever they shop with associated partner sites.
Can You Earn Much Money?
Your earning potential with TheoremReach can be affected by various factors. The main one being the earning potential of their partnered sites.
We highlighted earlier that you can still make money if you're not eligible for TheoremReach surveys or if you get kicked out of a survey part way through taking one.
Unfortunately, in the best-case scenario, you will make anything from a few cents to a few dollars for each survey.
You will get bigger rewards for longer surveys.
Usually, the surveys can take between 10-15 minutes to complete and you'll be paid $1 or less for the pleasure.
Is TheoremReach The Right Product For You?
TheoremReach is designed for those that don't mind taking surveys. There's nothing unique about it and it doesn't offer any advantages for people that want to earn money online.
TheoremReach Exposed!
1). Low Amount of Surveys!
There are many factors why survey availability might be lower than expected. But the main factor with TheoremReach will be the demographic suitability.
If you find that you are not seeing many surveys on your dashboard, this could be because the surveys are not designed for your demographic.
On a good day, you might be able to take a couple of surveys, but even then, there's still the possibility that you can be kicked out partway through taking a survey.
As such, you can't make the most of the program, which brings us to our next issue.
2). Low Earning Potential
One similarity that TheoremReach shares with the other survey sites that we've reviewed is the low earning potential. Unfortunately, you can't make a full-time salary even if you dedicated 8 hours each day doing their surveys. The earnings are far too low to even justify this as a part time job.
At best, you're making a few cents to a few dollars taking their surveys.
Another thing that directly affects your earnings is the number of available surveys, which we've talked about earlier.
3). Unhelpful Customer Support
A major complaint about TheoremReach is the lack of good customer support as you can see from the member's ratings shown below.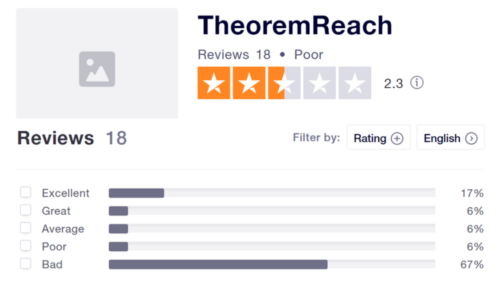 A quick look at TheoremReach's TrustPilot profile shows that they have more bad ratings than all of their better ratings combined.
We've seen complaints about members not receiving payments. Members have also tried to contact the customer support team to no avail.
Advantages of TheoremReach
We were hoping that TheoremReach would be a game-changer in the survey world, but there's nothing unique about it. This is your typical paid survey scenario which offers very little money.
Is TheoremReach a Scam or a Legit Business?
TheoremReach is a genuine program, but the service they offer is poor. This survey router acts as a hub to many different external partner sites which means that they don't created their own surveys.
Therefore, as a member, you'll be rerouted to different partner sites to take paid surveys.
It's debatable whether there's any benefit of using this survey router over the direct approach. The earnings are minimal and the customer support is non-existent. I can't really see the incentive of signing up with this program.
I'd recommend not bothering with TheoremReach. You're better off signing up directly with their partners rather than using them as a middle man.
How Do I Use The Internet to Make a Full-Time Salary?
I'm not a big fan of get-rich-quick schemes or paid survey sites, let's just say that I've been caught short a few times.
Instead, an Amazon FBA Business is my leading recommendation for people that want to build a thriving full-time online business working from home.
Here are my reasons why…
There's no pressure to recruit family and friends, or anyone else for that matter.
Learn a unique method to source incredible, high profit, low-competition products that are virtually hidden from your competitors.
You don't need to sell hundreds of different products to create lucrative profits with this fresh, exciting business model.
An Amazon FBA business can help you to…
Generate a 5-7 Figure Salary and become financially free from the limitations of a traditional day job. You can do this in less than 12 months!
If you want to find out how I did it, Click Here!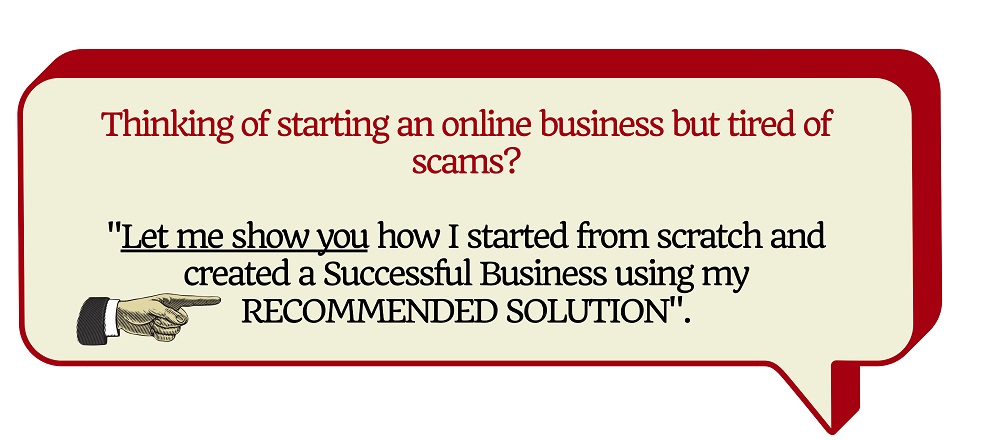 Similar Programs To Be Aware Of: