What Is Octopus Group?
Paid surveys sites are wildly popular online but they don't make you much money even if you're getting a good rate for each survey. The reason for this is because the number of available surveys is often few and far between and as such, there's not always going to be a survey ready and waiting for you to do.
In today's review, we'll be checking out Octopus Group to see if their survey opportunity is profitable enough to qualify as a part-time or even full-time gig.
The fact that you've taken a moment to scrutinize this product before signing up should be applauded. You've done yourself a huge favour. Your due diligence will save you from potentially wasting your time and money.
A good bit of research always goes a long way in the fight against online scams. Creating a sustainable full-time online business is not difficult. You just need to know where to look.
Before we proceed, I'd like to let you know that I'm not linked to Octopus Group in any sort of way and I'm not trying to sell you this product.
Instead, I'd like to show you whether this survey site is worth your time and effort…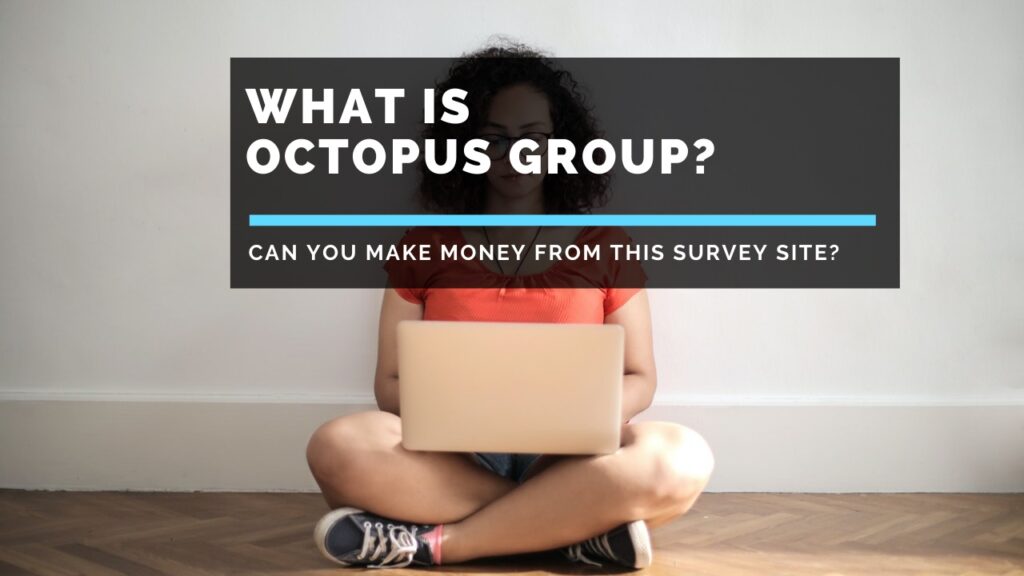 Octopus Group Product Review
Name of Product: Octopus Group
Owner: Octopus Group
Type of Product: Paid Survey Program
Cost of Product: Free to Sign Up
Who Is This Product Best For? Citizens of Australia and New Zealand
Octopus Group Product Summary
Octopus Group offers paid surveys to Australians and New Zealanders. The platform offers better rates of pay compared to the other paid survey sites that we've reviewed, but the minimum withdrawal amount is higher than alternative programs. If you're from Australia and New Zealand then this program might be worth trying out.
Product Rating: 60/100
Would I Recommend This Product: Maybe
Recommended: Discover How You Can Build a Full-Time 4-Figure Monthly Income With The Help Of Leading Experts. Everything Needed Can Be Found Here
Octopus Group Background
Octopus Group is a paid survey site that's only open to people from New Zealand and Australia. The business was founded in 2013 and has grown to be one of the largest survey companies in Australia.
It's good to see that Octopus Group is ISO certified. The Alexa statistics show that the website receives an average of 300,000 visitors each month and the majority of this traffic is from Australia.
Unfortunately, you can't sign up to the program if you're not from New Zealand or Australia.
Exploring Octopus Group
Even though the opportunity is only open to Australians and New Zealanders, some people have been able to get around this by using a VPN or a phone number from Australia to access the benefits of the program.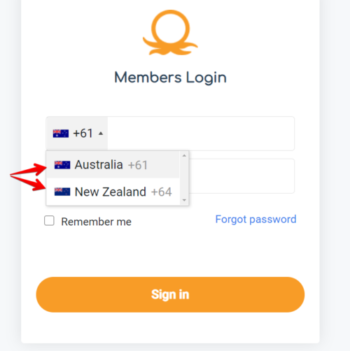 The program also offers an Android and iOS app so that you can receive notifications and take surveys whenever a new one is available.
How To Profit With Octopus Group
Octopus Group offers 2 options to make money through their program:
Octopus Surveys
The main opportunity to earn money is by taking surveys. The platform offers good payment rates for surveys. A half-hour survey can make you $8, which is a lot more than the alternative survey programs we've looked at.
To be honest, most of the other survey sites pay less than a dollar for their surveys (even the lengthier ones). However, Octopus Group offers at least a few dollars per survey. No wonder they are so popular.
If you're not eligible to take a survey or you get kicked out of one partway through it, the program will still pay you $0.20 for your time, most of the other survey sites don't even do this.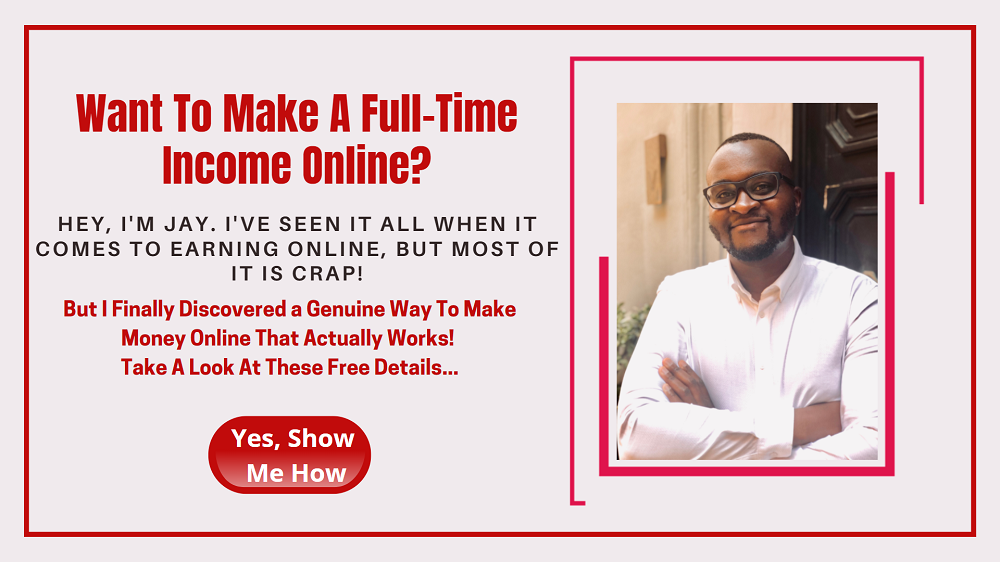 Octopus Referral Program
Octopus Group also offers a referral program which comes with its pros and cons.
The company will pay you $1 for each member that you refer to the program. This bonus is compensated immediately and automatically.
The drawback is that there's a maximum of $20 for referrals. You can't benefit from the program once you've reached this limit. However, it's still worth participating because the system is streamlined so that new referrals only need to click your referral link to sign up.
How Much Money Can You Make?
We've already gauged that Octopus Group pays better rates for surveys than their rivals. You can make anything between $1 – $10. The surveys will take between 20 minutes to half an hour to complete, which is the standard for most programs.
Furthermore, you'll be paid for surveys that you get kicked out of (if you don't meet the demographic requirements).
What's The Feedback Like For Octopus Group?
The customer reviews for Octopus Group on TrustPilot are average. The program currently has 9 reviews as of this writing and the main gripe is that their surveys are too lengthy. But to be honest, these complaints should be disregarded because the survey times are comparable to other programs.
Recommended: Everything Needed To Create Your Full-Time Online Business From Scratch Can Be Found Right Here
When Can You Withdraw Your Money?
Octopus Group only offers payment via direct deposit. There's also the option to be paid through digital gift cards.
Unfortunately, the company does not offer PayPal payments and we don't know if they payout to bank accounts based outside of Australia or New Zealand.
The minimum withdrawal amount is $20, which is not too difficult to reach based on the rate of pay you'll get for each survey.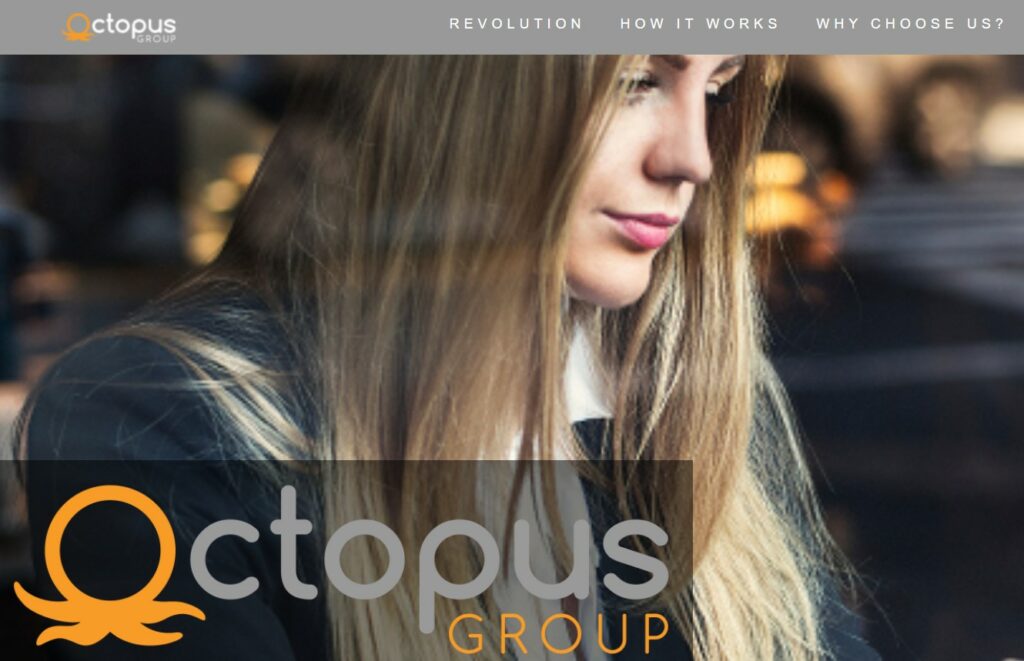 Is Octopus Group The Right Product For You?
Octopus Group offers a great income opportunity for people in New Zealand and Australia. If you're lucky enough to live in one of these countries then it's worth trying out.
Octopus Group Exposed!
1). Limited to People is Australia and New Zealand
Unfortunately, you can't take advantage of this opportunity if you're not from Australia or New Zealand.
Some people have gotten around this by using a phone number from Australia or a VPN, but it's unclear whether the company pays out to bank accounts that are not located in these 2 countries.
2). Withdrawal Threshold is High
We've looked at other survey programs with a higher minimum withdrawal amount than Octopus Group but they're not far off. But in this case, it's not a major issue since the payment rates for Octopus are higher than other sites. As such, it shouldn't take you that long to reach the $20 withdrawal threshold.
Recommended: Tired Of Working In A Dead-End Job? Let's Get Your Passion Project Off The Ground
Advantages of Octopus Group
1). Random High-Paying Surveys
Octopus Group offers fantastic payment rates for their surveys which makes them one of the best survey panels out there.
You could potentially make $8 from a half-hour survey compared to other survey sites that only pay you less than $1 to complete a similar survey.
2). Use Their Mobile App
The program also offers a mobile app that lets you complete surveys whilst you're out and about. Therefore, you'll never miss the chance to take surveys whenever they become available.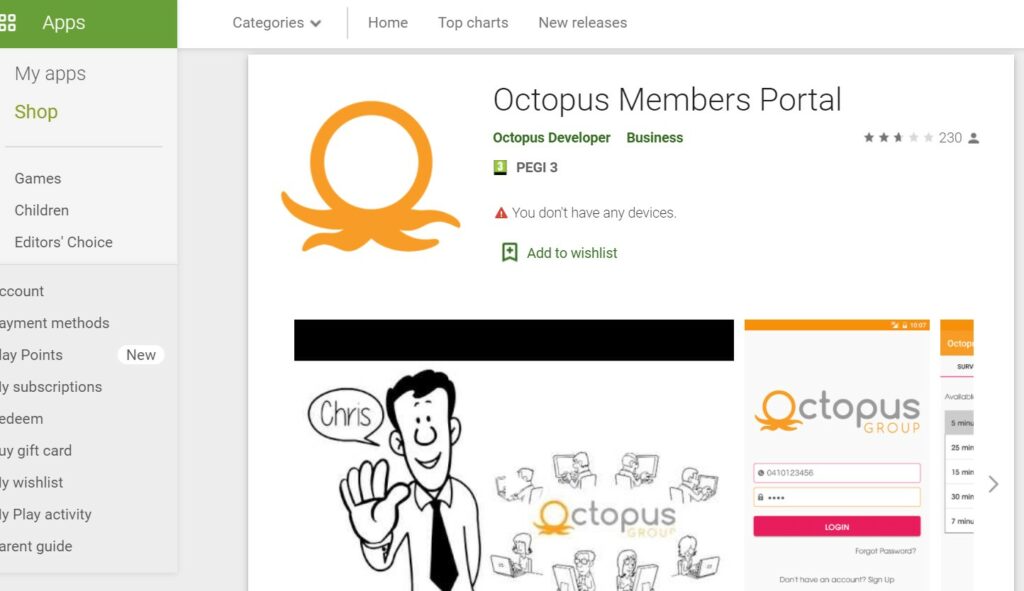 The app is user-friendly and intuitive, and I've not seen any negative feedback about the app. Octopus Group clearly knows how to deliver a great customer experience.
Is Octopus Group a Scam or a Legit Business?
Octopus Group is a genuine paid survey site that offers Australians and New Zealanders a great way to earn extra money. Their high-paying surveys are open to all members as long as they meet the demographic requirements.
The biggest drawback is that their income opportunity is restricted to New Zealand and Australia. My guess is that their clients are local businesses that only operate in those 2 countries.
We're also not sure about any other eligibility requirements beyond the residency, but if there is, it's probably your standard demographic criteria. Nonetheless, Octopus Group is a great survey site for those that can access it.
How Do I Use The Internet to Make a Full-Time Salary?
I'm not a big fan of get-rich-quick schemes or paid survey sites, let's just say that I've been caught short a few times.
Instead, an Amazon FBA Business is my leading recommendation for people that want to build a thriving full-time online business working from home.
Here are my reasons why…
There's no pressure to recruit family and friends, or anyone else for that matter.
Learn a unique method to source incredible, high profit, low-competition products that are virtually hidden from your competitors.
You don't need to sell hundreds of different products to create lucrative profits with this fresh, exciting business model.
An Amazon FBA business can help you to…
Generate a 5-7 Figure Salary and become financially free from the limitations of a traditional day job. You can do this in less than 12 months!
If you want to find out how I did it, Click Here!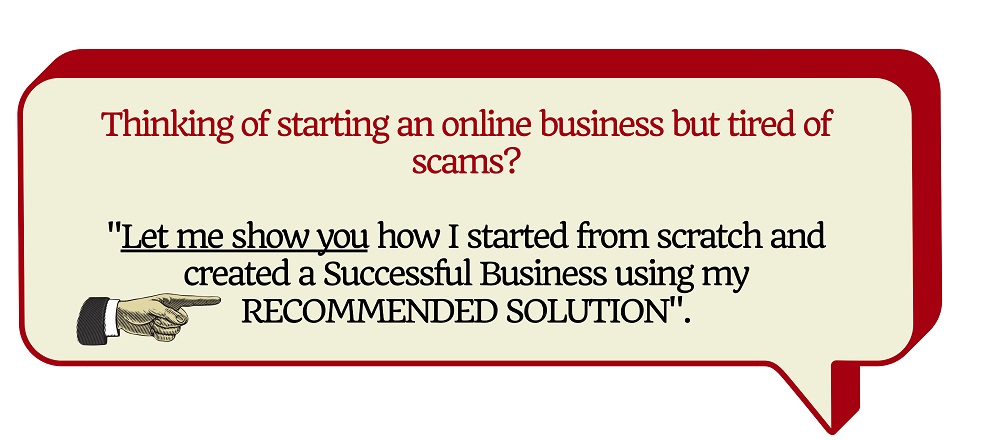 Similar Programs To Be Aware Of: