What Is Surveyeah About?
The internet is overrun with survey sites, and most of them offer pretty much the same thing in terms of the money that you can earn. At best, you'll make a few cents for each survey that you take, therefore, most of them don't even qualify as a decent side hustle. You will need to complete a lot of surveys to earn anything close to a decent profit.
In today's review, we'll be looking at a company called Surveyeah. This platform has been operating for a while and I'll be revealing whether you can build a sustainable full-time (or even part-time) income from this opportunity.
The fact that you've taken a moment to scrutinize this product before signing up should be applauded. You've done yourself a huge favour. Your due diligence will save you from potentially wasting your time and money.
A good bit of research always goes a long way in the fight against online scams. Creating a sustainable full-time online business is not difficult. You just need to know where to look.
Before we proceed, I'd like to let you know that I'm not linked to Surveyeah in any sort of way and I'm not trying to sell you this product.
Instead, I'd like to uncover the truth behind this program, and if it's worth your time…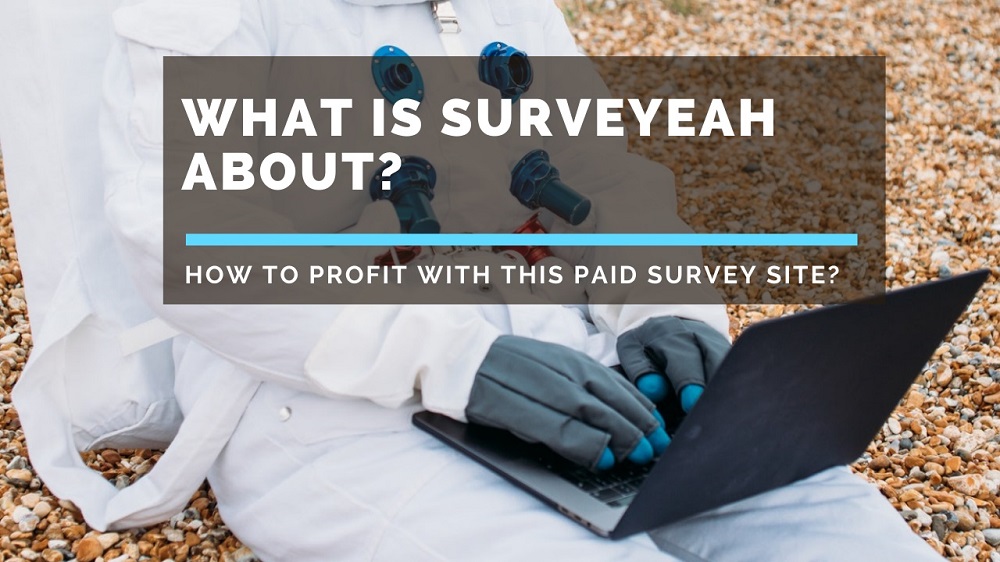 Surveyeah Product Review
Name of Product:  Surveyeah
Owner:  Nicolo Fosigni
Type of Product:  Paid Survey Panel
Cost of Product:  Free to Sign Up
Who Is This Product Best For?  NOBODY!
Surveyeah Product Summary
Surveyeah is a company that offers its members an opportunity to make money by taking paid surveys. The business has been operating for over 6 years, however, the earnings are too low to justify this program as a decent side hustle worth pursuing.
Unfortunately, it's practically impossible to earn thousands or even hundreds per month using this platform.
Product Rating: 50/100
Would I Recommend This Product? Not Really!
Recommended: Discover How You Can Build a Full-Time 4-Figure Monthly Income With The Help Of Leading Experts. Everything Needed Can Be Found Here
The paid survey platform at Surveyeah is operated by an online consumer panel that specializes in most things to do with market research.
Surveyeah Explained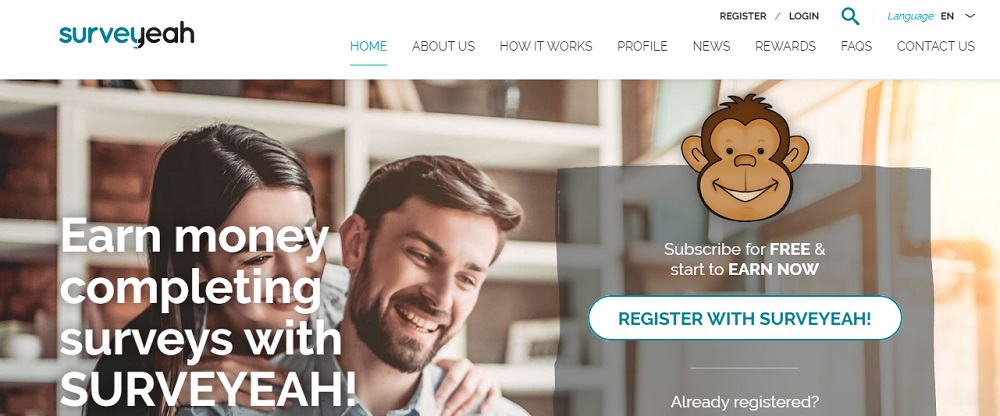 Surveyeah is based in Italy and was launched back in 2014. Therefore, you will find that a lot of the social media content is in Italian. The company also uses a variety of languages to market the program. The owner and CEO of the company is named Nicolo Fosigni.
Exploring Surveyeah
The program is open to members around the world. You can access Surveyeah from over 60 countries.
You need to be at least 18 years of age to join. If you sign up and are under the age of 18, the company will send you paperwork for your parents to consent. This will need to be submitted with the application.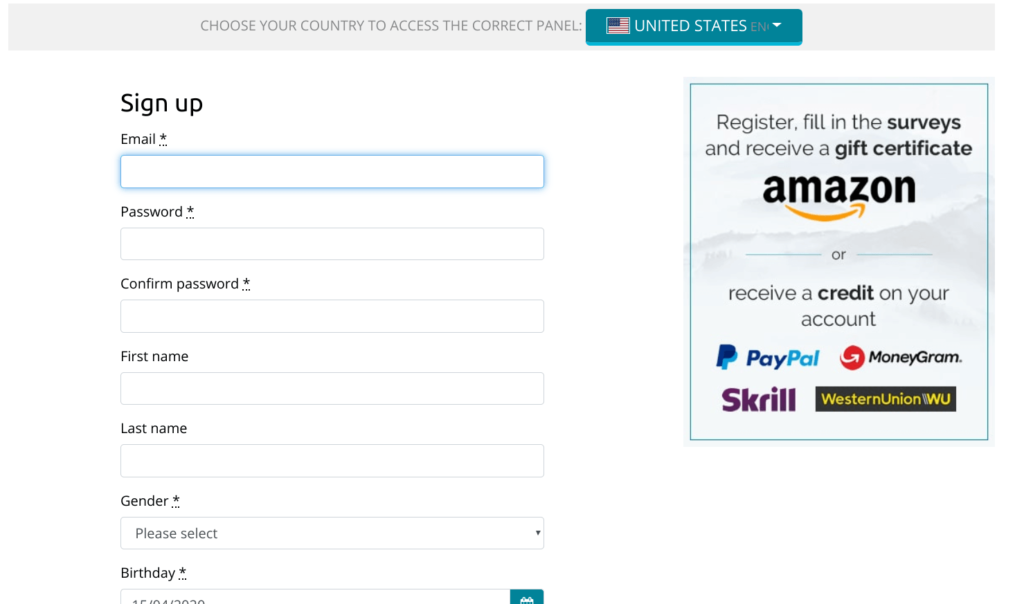 The procedure to sign up is very similar to other survey sites. You need to provide details such as your gender, age and academic achievements.
You'll also need to tell them about your interests, hobbies and other bits of information related to your profile so that they can match you to the relevant surveys.
How To Profit with Surveyeah
Paid Surveys
The primary method to earn money with the program is through taking surveys. This will take up the majority of your tasks.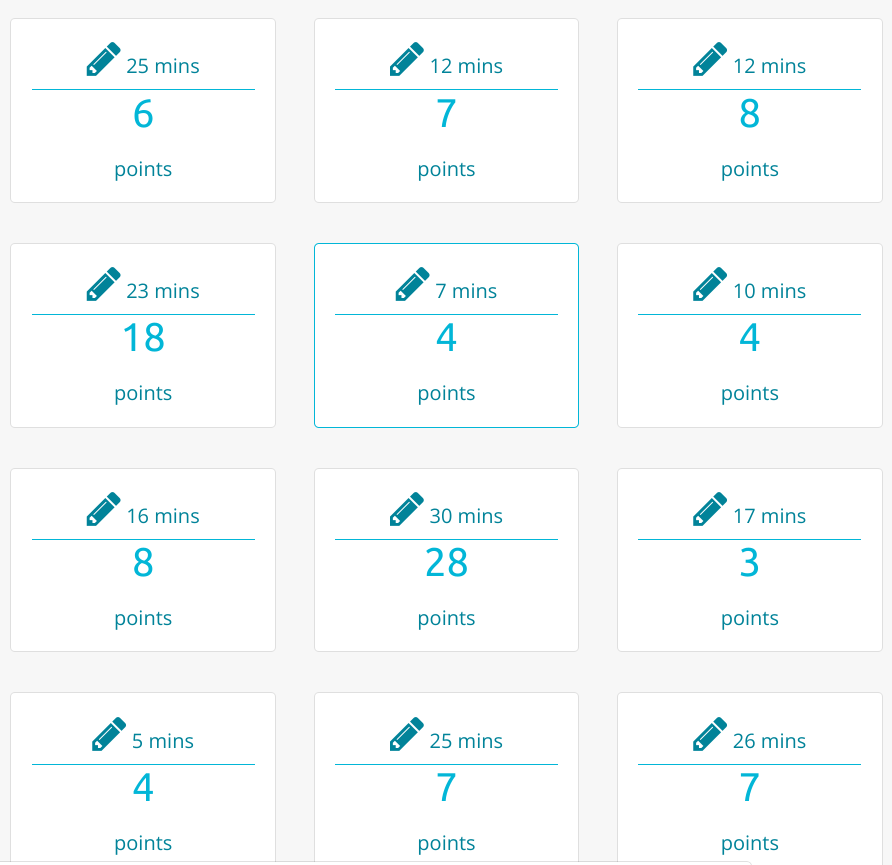 The company will provide you with a bunch of surveys once you've finished signing up, but there's the catch! You won't be eligible to take all of the available surveys.
Certain surveys will require you to answer some prequalifying questions to gauge whether or not you match the demographics they want.
If you pass this stage then you'll be redirected to the relevant survey and rewarded upon completion.
If you don't meet the requirements, you'll be redirected to an alternative matching survey based on the answers provided in the prequalifying questions.
Expect each survey to last between 7 – 20 minutes.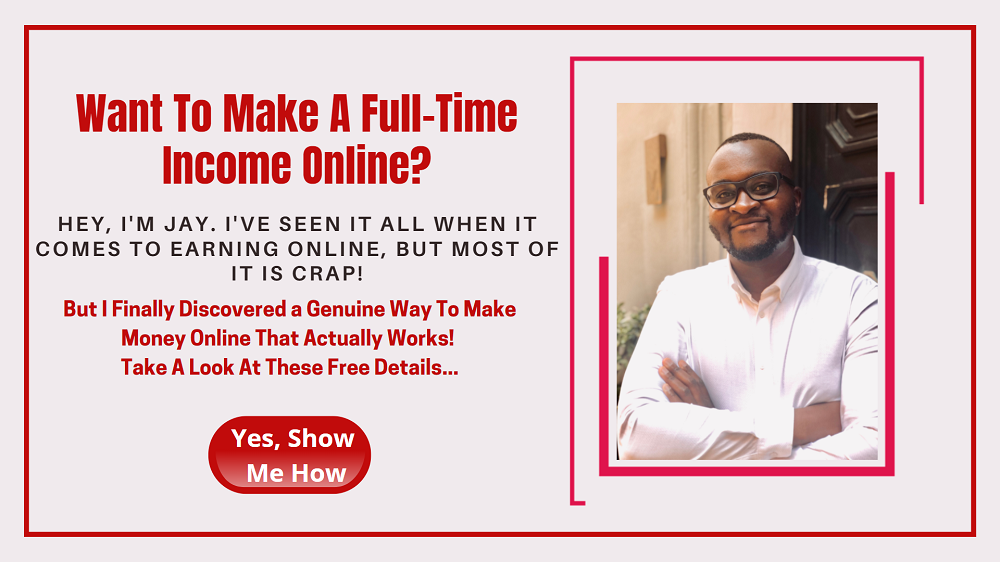 Surveyeah Paid Offers
Another way to earn cash through the program is from their paid offers. The tasks come with various requirements and the duration for each one is different. Some tasks will only take a few minutes to do and others could take as long as a week.
For example, you might be required to play a game over the course of 7 days. The goal is to achieve specific goals so that you can be credited for finishing the tasks.
You will be rewarded more money for paid offers compared to surveys because they take a lot more time to do. The advantages of paid offers is that they don't require you be from a specific demographic nor do they need a certain quota of people to take part. You are free to make the most of paid offers as long as they are available.  
Surveyeah Social Media
Every now and again the company will post promo codes on their social media accounts that you can transfer into currency. These don't come around very often, therefore, you'll need to keep an eye out for them.
Do note that most of the posts will not be in English however, it's easy to distinguish the codes from the text.
How Does The Point System Work?
Similar to the other survey sites that we've looked at, Surveyeah incorporates a point system to calculate your account balance. The points can be transferred into money or Amazon gift cards: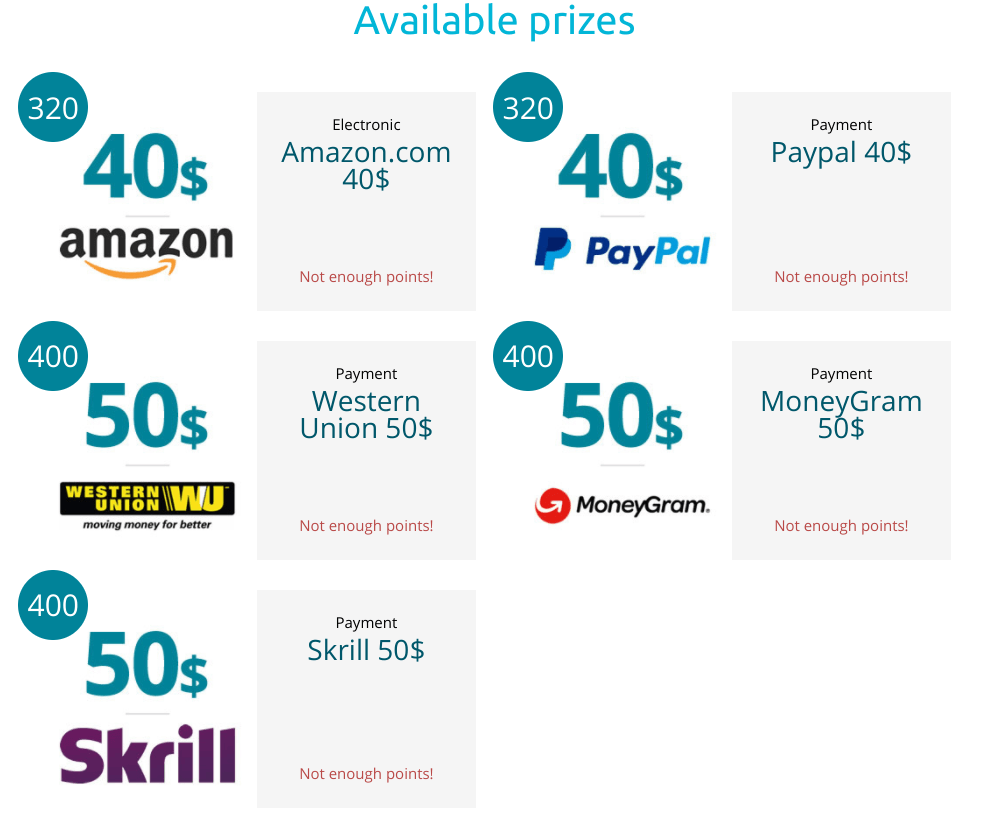 Points are rewarded and credited to your account whenever you complete a survey or task.
For payment by PayPal or Amazon cards you will need to accrue at least 320 points which is equivalent to $40.
Recommended: Everything Needed To Create Your Full-Time Online Business From Scratch Can Be Found Right Here
Is Surveyeah The Right Product For You?
Surveyeah is designed for people that don't mind (or maybe enjoy) taking surveys and/or completing tasks online.
Surveyeah Exposed!
1). Minimal Earning Potential
Let's be honest, you won't earn much cash with Surveyeah. At least the company does not make any false promises about the potential money that you can make with them.
On average, you'll make about $1 per hour's worth of work, which is way below the minimum wage salary.
2). Low Available of Surveys
At best, you will receive a few surveys per week rather than a constant stream of them. You might be fortunate enough to consistently meet the demographic requirement week on week, therefore, increasing the available of surveys but the chances of that are very slim.
The earning potential is minimal as a result of the above. If you're earning less than a dollar a week how long do you think it will take you to reach the $40 threshold? A long time!
3) The Payment Threshold Is Very High!
As mentioned earlier, you need to accrue $40 before you can withdraw your money. Most survey sites that we've reviewed generally set the threshold at $20 which is still quite high if you're only making a few cents for each task. Ideally, it would have been better if Surveyeah reduced this to $10.
Recommended: Tired Of Working In A Dead-End Job? Let's Get Your Passion Project Off The Ground
Advantages of Surveyeah
1). Free To Get Started
It might not be a lucrative opportunity but at least it's free to sign up. If you manage to achieve the minimum payment threshold then you would have made $40 bucks.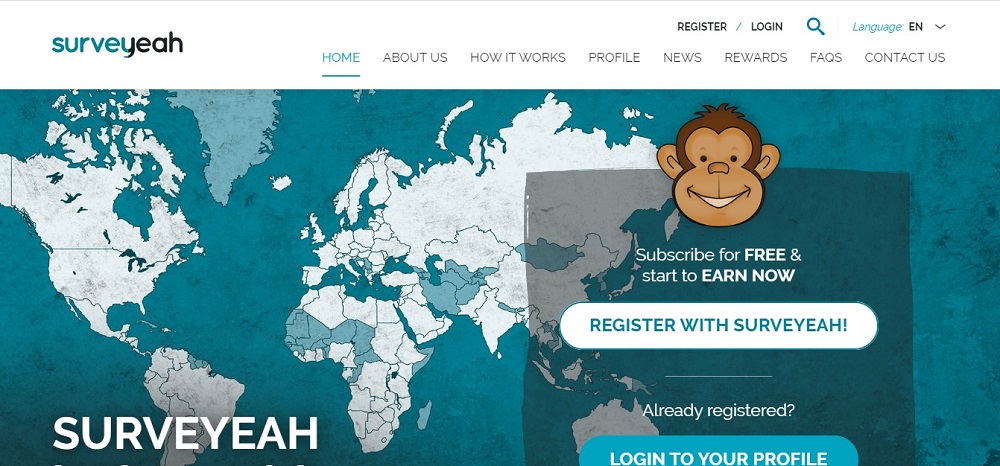 Surveyeah does not require membership fees or ask members to pay for premium access, therefore, it's a level playing field for all members.
Is Surveyeah a Scam or a Legitimate Business?
Surveyeah is a genuine program. We didn't find anything questionable or unethical inside their program.
However, their earning potential leaves a lot to be desired when it comes to the amount of money it pays for tasks.
There's not much money to be made here. You'll be earning just under a dollar per week, maybe a bit more, which means that it will take months before you can cash out at $40.
The availability of surveys is very low which also has a direct impact on your earnings. The best case scenario would be maybe 1 or 2 surveys per day.
Nonetheless, if you're happy with making a bit of money in your spare time and don't mind taking surveys then give Surveyeah a go.
How Do I Use The Internet to Make a Full-Time Salary?
I'm not a big fan of get-rich-quick schemes or paid survey sites, let's just say that I've been caught short a few times.
Instead, Affiliate Marketing is my leading recommendation for people that want to build a thriving full-time online business working from home.
Here are my reasons why…
You can get started for Free.
There's no pressure to recruit family and friends, or anyone else for that matter.
You can create a business from virtually any product including the ones that you already buy. You are not limited to low-income programs or inferior products.
Affiliate marketing can help you to…
Generate a 4-Figure Monthly Salary and become financially free from the limitations of a traditional day job. You can do this in less than 12 months!
If you want to find out how I did it, Click Here!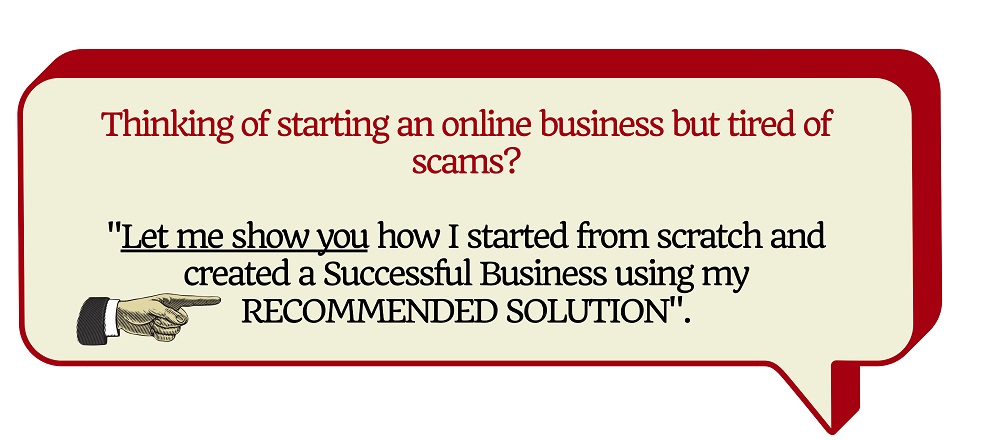 Similar Programs To Be Aware Of: