What Is Literably Job About?
Transcription work is one of the most sought after jobs online. This kind of work can be very profitable if you get into the right program or if you build your own transcription service.
Transcription involves transferring audio recordings into text format or written documents. You are provided with audio files from many different industries, including law firms, medical recordings, seminars and so on.
The payment is generally based on the number of audio minutes and is calculated according to industry rates. An audio minute is the time it takes to type out 1 minute worth of audio. Depending on your typing speed, 1 audio minute could take 5 minutes or longer to transcribe.
In today's review, we'll be checking out a transcription service named Literably Job, which offers something unique over the others.
The fact that you've taken a moment to scrutinize this product before buying it should be applauded. You've done yourself a huge favour. Your due diligence will save you from wasting money and time.
A good bit of research always goes a long way in the fight against online scams. Creating a sustainable full-time online business is not difficult. You just need to know where to look.
Before we proceed I'd like to let you know that I'm not linked to Literably Job in any sort of way and I'm not trying to sell you this product.
Instead, I'd like to reveal whether the unique features inside this program can help you to earn more money whilst working from home…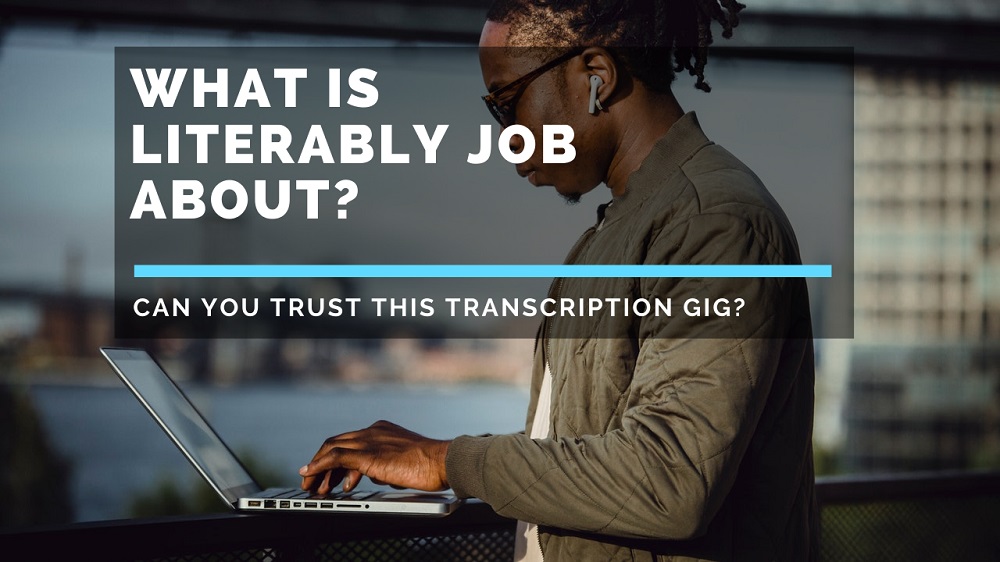 Literably Job Product Review
Name of Product: Literably Job
Owners: Tyler Borek and Habib Moody
Type of Product: Transcription Jobs
Cost of Product: Free To Sign Up
Who Is This Product Best For? Expert Transcriptionists
Literably Job Product Summary
Literably Job is a transcribing platform that offers transcription and assessment work for schools. This is a unique opportunity compared to the type of transcription work we're used to seeing, but the earnings are lower than we'd like to see. Furthermore, there are not many available jobs because the work is reliant on the school seasons.
Product Rating: 50/100
Would I Recommend This Product? I'm on the fence with this one!
Recommended: Discover How You Can Build a Full-Time 4-Figure Monthly Income With The Help Of Leading Experts. Everything Needed Can Be Found Here
Literably Job Explained
Literably Job is an online platform that offers transcription work. The service is an online assessment of grade school students' comprehension and oral reading skills.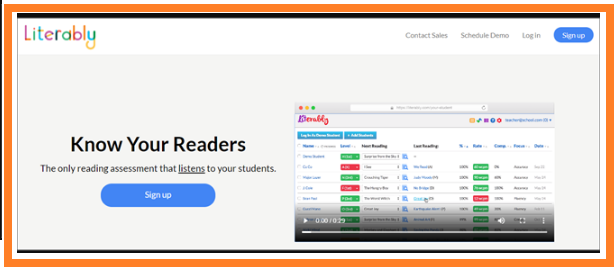 The program was created by two Yale University graduates named Habib Moody and Tyler Borek.
Your work will involve grading the accuracy of student's verbal readings and their aptitude to comprehend what they've read.
Additionally, you'll assist teachers to pick out areas which students are struggling with their English. Schools and teachers will use this information to create solutions to help students.
Literably Job offers its services to students from grades K to 8, which is between 5-14 years old.
Exploring Literably Job
It's quite straightforward to join the program. There are two options to choose from:
There's a membership for transcribers or scorers.
There's a membership for schools and teachers.
Literably Job charges a subscription fee for schools and teachers. There's no charge for transcribers and scorers.
To qualify for transcription or scoring work, you will need to be a minimum of 18 years old. At the time of this writing, the platform does not take on applications from the states listed below:
Massachusetts
Connecticut
Nebraska
Montana
New Jersey
California
The company has not provided a reason why the above states are not allowed to apply.
The only method of payment is through PayPal.
Application Assessment
Literably Job is open to applications from many different countries, except for the US states mentioned earlier. You don't need any specific qualifications to apply. To be considered for the job, you will need to pass their assessment process.
The assessment is around half an hour and contains six transcription assignments that you'll be scored against.
You'll be provided with audio recordings of students reading. You will need to listen to the files and compare them to the text files to spot any errors with grammar, bad pronunciation, omissions, etc.
Once you've submitted your assignments, you will need to wait between 10-12 weeks to get your results. Therefore, it's going to be a while before you know whether you've succeeded.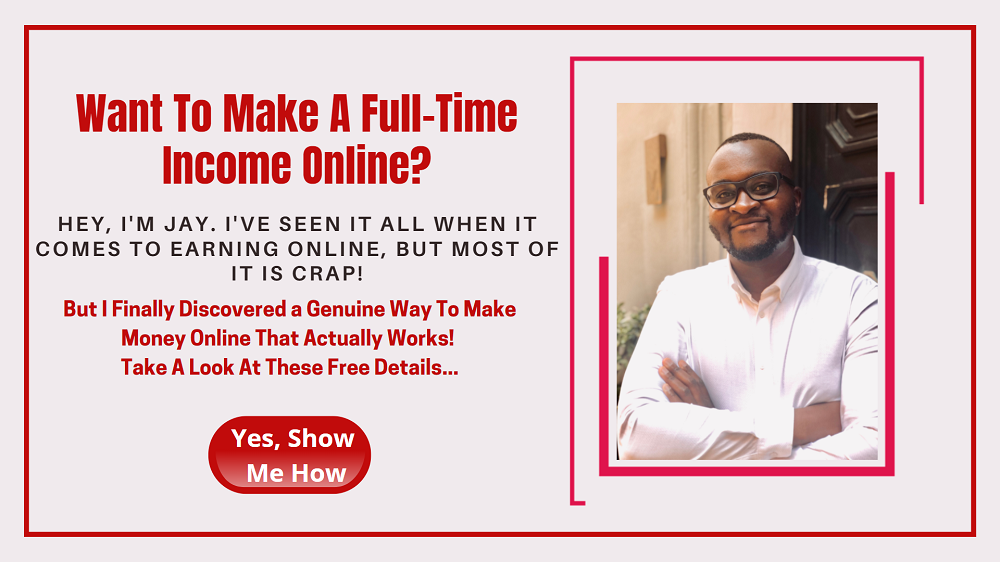 Life as a Literably Transcriber & Scorer
If you're successful, you'll be simultaneously working as a Scorer and Transcriber. Both jobs come as a package.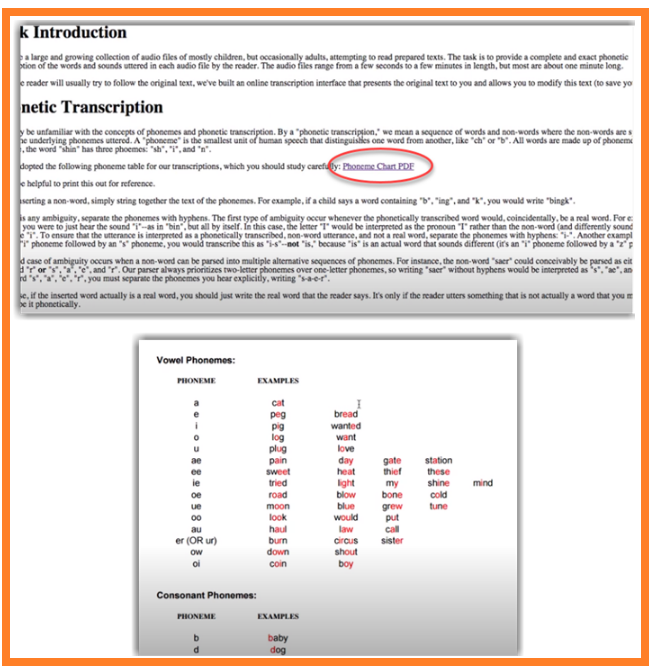 The images that are shown above and below are snapshots of transcription samples at Literably Job. This will be the type of work you'll be responsible for.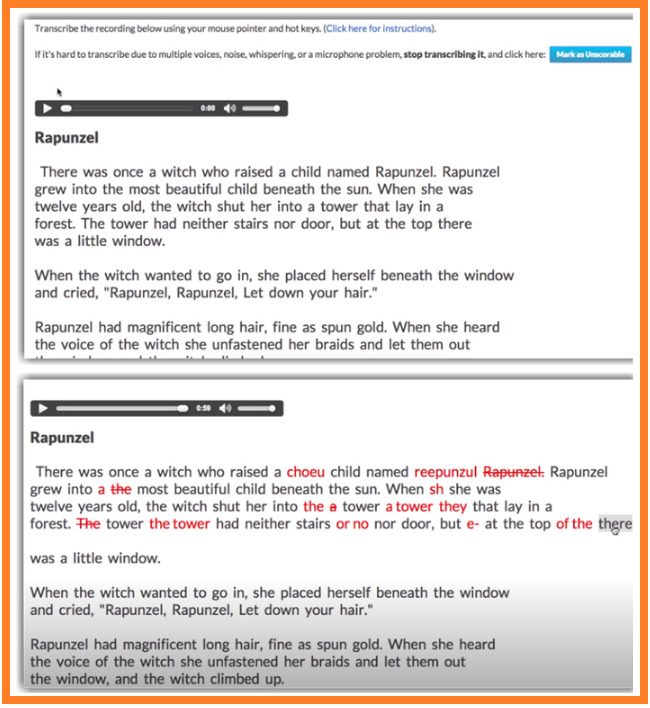 The difference between Literably Job and standard transcription platforms is that they require you to listen to audio recordings and compare them to written text. Once you've reviewed and transcribed the files, you'll mark the students' work based on accuracy and comprehension.
Literably Job Requirements
You'll be required to have the items listed below to carry out your work with Literably Job:
A reliable and speedy internet connection. Audio files are large, so you'll need a broadband plan with a big data allowance.
An office or work area that's quiet and secluded.
A high-resolution monitor
A laptop or PC with decent specs.
Payment
The payment rates at Literably Job are between $0.35 – $0.85 for each audio minute.
It will take longer to transcribe an audio minute, so the rate will depend on the time it takes you to work through an audio minute. If you're transcribing a 10-minute audio recording, then that's the amount of time you'll be paid for.
Depending on your experience, 1 audio minute could take between 5-10 minutes to transcribe, maybe longer.
So if you making $0.35 for each audio minute, that would be $18 per audio hour. If we take the best-case scenario and assume that it would take you 5 minutes to work through an audio minute, that would be a minimum of 5 hours or 300 minutes. This equates to $3.60 per hour, which isn't enough money to sustain most people that live in first world countries.
On a more positive note, we found some reviews mentioning that new starters can make anything between $5- $10 per hour once they grasp the whole process.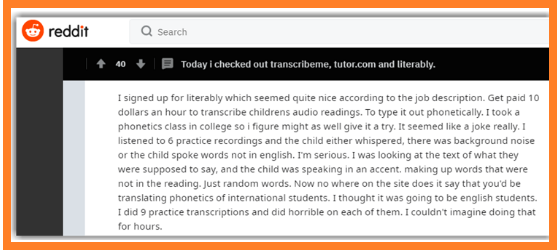 You will be working for Literably Job on a freelance or contracting basis. The company are not required to give you a full-time job and don't consider you as a member of staff with an employment contract.
The availability of jobs will depend on how proactive you are at looking for work on the platform.
Recommended: Everything Needed To Create Your Full-Time Online Business From Scratch Can Be Found Right Here
Is Literably Job The Right Product For You?
Literably Job is designed for expert transcribers. People that are familiar with the industry can maximise the potential earnings.
Literably Job Exposed!
1). Long Approval Waiting Time
Once you've submitted your assignments, you should expect to wait up to 3 months to get your results and know whether you are successful for the job. That's a very long waiting time. In that time you might have landed another job or even forgotten about Literably Job.
2). Less Work During Summer
The availability of jobs diminishes during holidays and summer when schools are closed. To make things worse, the current Covid-19 crisis has resulted in many schools being shut down. Furthermore, most schools have withdrawn their subs.
3). Low Earnings
As discussed earlier, the earnings could potentially be minimal if it takes you longer than 5 minutes to transcribe an audio minute. According to our earlier calculations, you would need to get through an audio minute in 3 minutes to earn the optimum rate. 4 minutes would be pushing it.
Recommended: Tired Of Working In A Dead-End Job? Let's Get Your Passion Project Off The Ground
Advantages of Literably Job?

1). Open To Most People
Literably Job can be accessed by most people around the world, except for the US states that we listed earlier.
Therefore, you could make a decent amount of money if you live in a country with a weaker currency than USD. Your earnings could be higher than your country's minimum wage.
Is Literably Job a Scam or Legit Business?
Literably Job is a genuine platform. There's nothing suspicious going on behind the scenes. The opportunity to make money is real, but it's not a sustainable way to earn a full-time income because of the seasonal work.
Job availability will depend on schools being open. This issue would have been worsened by the current Covid-19 crisis, which has resulted in lots of schools being closed.
The application process is not ideal for people urgently looking for a job. You will need to wait up to 12 weeks to know whether you're successful.
Nonetheless, Literably Job is a decent opportunity especially for seasoned transcribers.
How Do I Use The Internet to Make a Full-Time Salary?
I'm not a big fan of get-rich-quick schemes or transcription service providers, let's just say that I've been caught short a few times.
Instead, an Amazon FBA Business is my leading recommendation for people that want to build a thriving full-time online business working from home.
Here are my reasons why…
There's no pressure to recruit family and friends, or anyone else for that matter.
Learn a unique method to source incredible, high profit, low-competition products that are virtually hidden from your competitors.
You don't need to sell hundreds of different products to create lucrative profits with this fresh, exciting business model.
An Amazon FBA business can help you to…
Generate a 5-7 Figure Salary and become financially free from the limitations of a traditional day job. You can do this in less than 12 months!
If you want to find out how I did it, Click Here!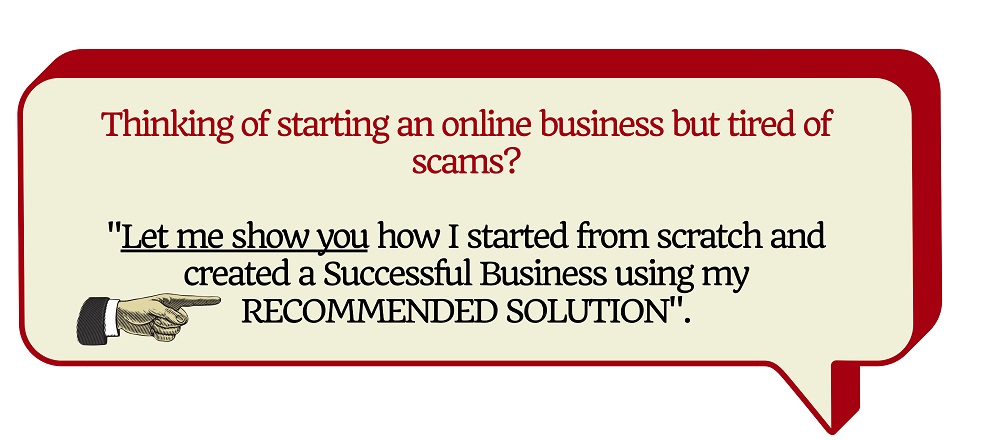 Similar Programs To Be Aware Of: