Is GMR Transcription Legit?
Transcription is a tough gig, but in spite of that, it is a highly sought-after opportunity for people working online from home. This type of work involves listening to recordings and typing the dialogue into a text document.
Transcribers are in high demand in the medical field, as well as finance and law firms where meetings need to be minuted, or reports and journals need to be typed out into a specific format.
Transcribing can be very profitable, however, it's not a "one-size-fits-all" kind of job. If it's done correctly, you can profit hugely and even earn a full-time salary from it.
In today's review we'll be looking at a platform named GMR Transcription to ascertain whether this service can help you earn a decent salary that matches or even exceeds the money you make in your current day job.
The fact that you've taken a moment to scrutinize this product before buying it should be applauded. You've done yourself a huge favour. Your due diligence will save you from wasting money and time.
A good bit of research always goes a long way in the fight against online scams. Creating a sustainable full-time online business is not difficult. You just need to know where to look.
Before we proceed I'd like to let you know that I'm not linked to GMR Transcription in any sort of way and I'm not trying to sell you this product.
Instead, I'd like to show you if this program offers a sustainable amount of profit to build a full-time business around it…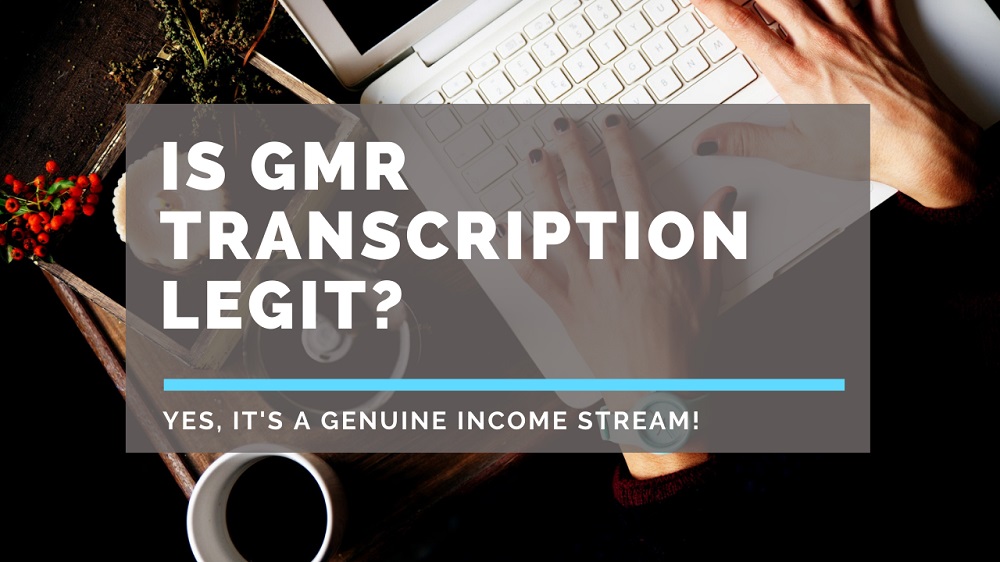 GMR Transcription Product Review
Name of Product:  GMR Transcription
Owner:  GMR Transcription
Type of Product: Transcribing Income Opportunity (Working From Home)
Cost of Product:  Free to Sign Up
Who Is This Product Best For?  Expert and Seasoned Transcribers
GMR Transcription Product Summary
GMR Transcription is a genuine business that provides transcribing services. You can sign up to the platform to carry out various jobs including transcribing, translating or proofreading.
The biggest setback with this program is that it does not provide a consistent stream of earnings to warrant it as a full-time job. There are enough available projects to help you make a bit of extra cash but nothing more than that.
Product Rating: 50/100
Would I Recommend This Product? Not Really!
Recommended: Discover How You Can Build a Full-Time 4-Figure Monthly Income With The Help Of Leading Experts. Everything Needed Can Be Found Here
GMR Transcription Explained
GMR Transcription is a business based in the US. It specializes in transcription, translating and proofreading solutions. The company was established back in 2004, which makes them a prominent and well-known transcription business.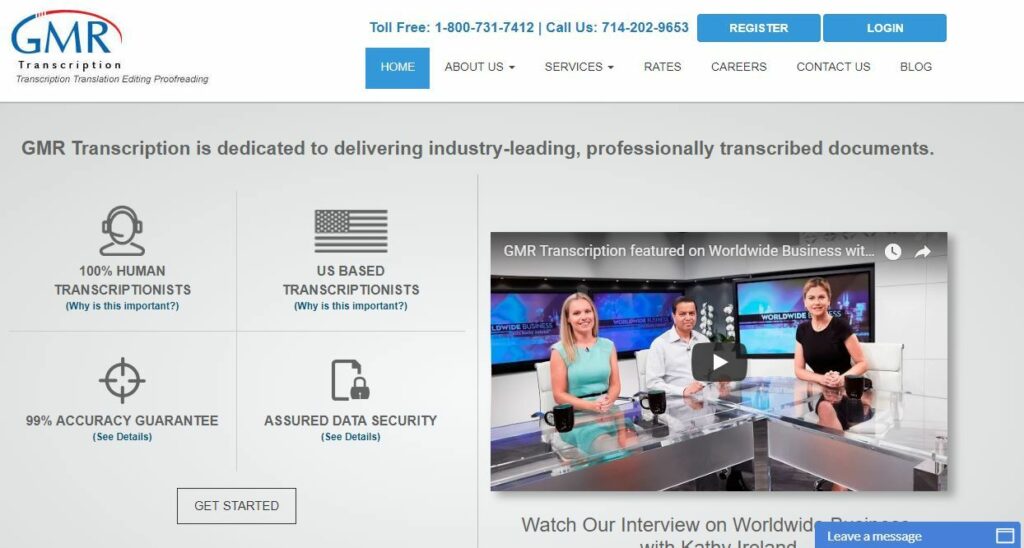 Their home page showcases an interview where GMR Transcription is featured on Worldwide Business.
The company has very high standards, and assures their clients that it can deliver an accuracy of 99%, therefore, if you decide to work for them they'll be a great deal of pressure to consistently achieve this.
Exploring GMR Transcription
There's no specific qualifications or requirements to sign up with GMR Transcription. They accept applications from all levels, even if you have minimal or no previous skills in transcription.

The company prefers its workers to use high-grade equipment to transcribe recordings as well as a foot pedal to make sure that projects are done efficiently and accurately.
At the moment, the company only accepts resumes from applicants that reside in the US. The reason for this is because they began by contracting-out the work to India but were no satisfied by the mediocre standards.
Right now, we're not sure whether they'll open up the opportunities to applicants from other countries.
Signing Up With GMR Transcription
They are 3 types of jobs available at GMR Transcription:
Transcribers
Translators
Proofreaders
Employees and applicants are required to be flexible because the company's needs are constantly changing, therefore, there's a demand for staff that can adapt to these changes.
The most frequent jobs are:
Standard Transcribers
Transcribers for the Medical field
Translators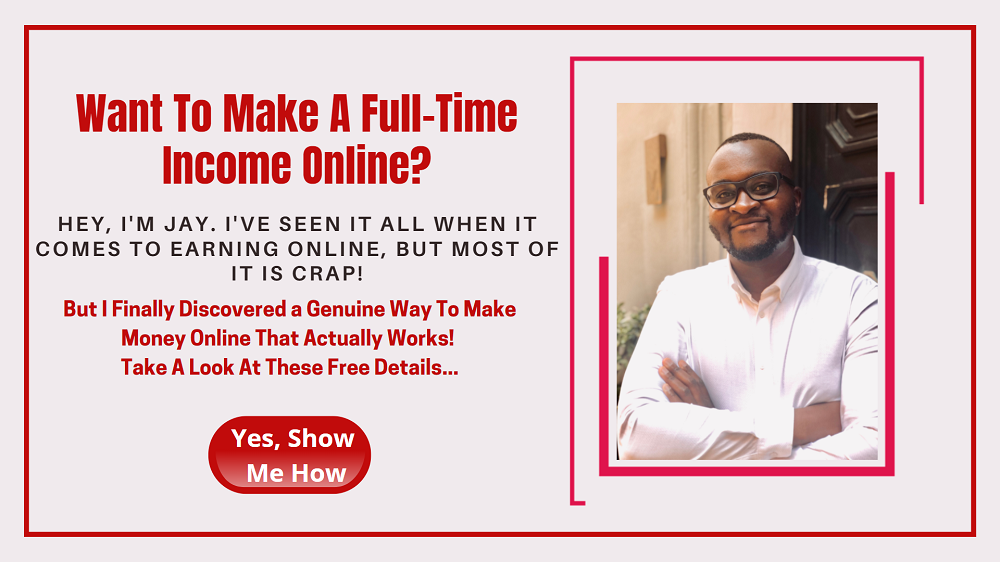 To apply, simply visit their website and complete the information form. You will be asked if you already have a piece of software named StartStop downloaded on your computer, which is a high-performance transcription program commonly used by transcribers.
The company will also require you to take a test to measure whether your current skills meet their criteria.
This is what I was able to find out about the test based on comments from previous applicants:
The test has to done within 3 day of receiving it.
If you try to progress the application without completing the test it will be turned down.
Once you've completed the information form you will receive an email with an audio file that you are required to transcribe.
You will be provided with a set of formatting instructions that need to be followed.
Make sure you read the guidelines and understand them before taking the test.
Once you've gone through the above process, it's a waiting game. Your results will be sent within 2 weeks. This gives the company the time required to assess your application and compare it to the other hundreds (or even thousands) of applicants.
What Are The Pay Rates at GMR Transcription?
The pay rates at GMR Transcription range between $1.25 to $4.50 per audio minute depending on the number of speakers within the recording and the difficulty involved with transcribing the audio. Please note that an audio minute will take longer than a normal minute to transcribe.
If you are fast at typing, you can get more jobs done in a shorter time-span and increase your earning potential, but you also need to pay close attention to your accuracy. If the company marks you down for too many mistakes, your employment with them will be terminated.
You will get a few warnings if the quality of your work is low, then you'll be fired if this doesn't improve.

Does GMR Transcription Offer Plenty Of Projects?
GMR Transcription guarantees that it will provide employees with a minimum of 4 hours worth of work every month.
Therefore, you cannot rely on this program to provide a full-time salary, however, you can make a bit of extra money to supplement your monthly salary.
Is GMR Transcription The Right Platform For You?
GMR Transcription is great for individuals with sharp listening skills and pay great attention to accuracy. It requires your full concentration when undertaking tasks. If you're a newbie and still want to go ahead with GMR, you should do some research on transcribing before applying for the job.
Recommended: Everything Needed To Create Your Full-Time Online Business From Scratch Can Be Found Right Here
GMR Transcription Exposed!
1). Minimal Earning Potential
If you're looking for a job that provides a full-time salary working from home, you can't rely on GMR Transcription to give you this. The company will employ you as a contractor which means that they are no set hours. You will be paid a small fraction of whatever GMR charges their clients.
Therefore, if a clients pay $75 for a 4-minute audio file to be transcribed, you will receive a small portion of the money. However, if you were to source clients directly, you would retain the whole payment.
If you decide to work for GMR Transcription or an alternative transcription service, you just have to accept that the earnings will be minimal and sporadic.
2). Transcribing Is Not Easy!
Transcribing is not everyone's cup of tea. To be frank, it's a hard job! To get into this type of work you need to know the industry and the terms frequently used. You will also need a fast internet connection to download audio and video files.
Don't forget to invest in premium audio equipment, a computer (if you don't already have one), good quality keyboard and a foot pedal to get the job done efficiently and accurately.
Recommended: Tired Of Working In A Dead-End Job? Let's Get Your Passion Project Off The Ground
Advantages of GMR Transcription
1). GMR Transcription Is a Dependable Service
GMR Transcription has glowing reviews online. Below is feedback left on Glassdoor by a former employee: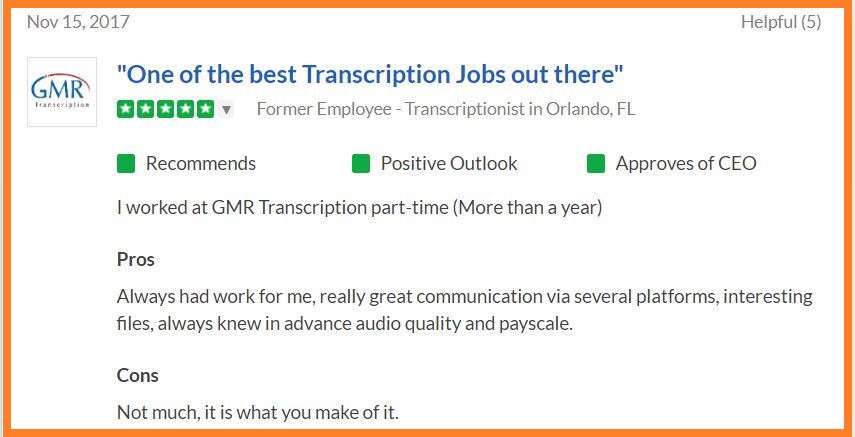 Freelancers and employees have given the company an average rating of 4.4 out of 5 meaning that workers are happy. The company treats their workers well.
Is GMR Transcription a Scam or Legitimate Business?
GMR Transcription is definitely a genuine business. It's a renowned transcription service that has been around for a long time. Their opportunity is not for everyone though, especially of you're looking for full-time work.
You'll be working for the company as a contractor with a guarantee of only 4 hours worth of work per month.
Your earnings are a small fraction of the client's payment to GMR, therefore, the salary is minimal.
It's not an easy job, especially if you're not familiar with the transcribing industry.
However, if this won't be your primary source of income and you'd like to boost your transcription expertise, GMR might just be the right platform for you.
How Do I Use The Internet to Make a Full-Time Salary?
I'm not a big fan of get-rich-quick schemes or transcription service providers, let's just say that I've been caught short a few times.
Instead, an Amazon FBA Business is my leading recommendation for people that want to build a thriving full-time online business working from home.
Here are my reasons why…
There's no pressure to recruit family and friends, or anyone else for that matter.
Learn a unique method to source incredible, high profit, low-competition products that are virtually hidden from your competitors. 
You don't need to sell hundreds of different products to create lucrative profits with this fresh, exciting business model.
An Amazon FBA business can help you to…
Generate a 5-7 Figure Salary and become financially free from the limitations of a traditional day job. You can do this in less than 12 months!
If you want to find out how I did it, Click Here!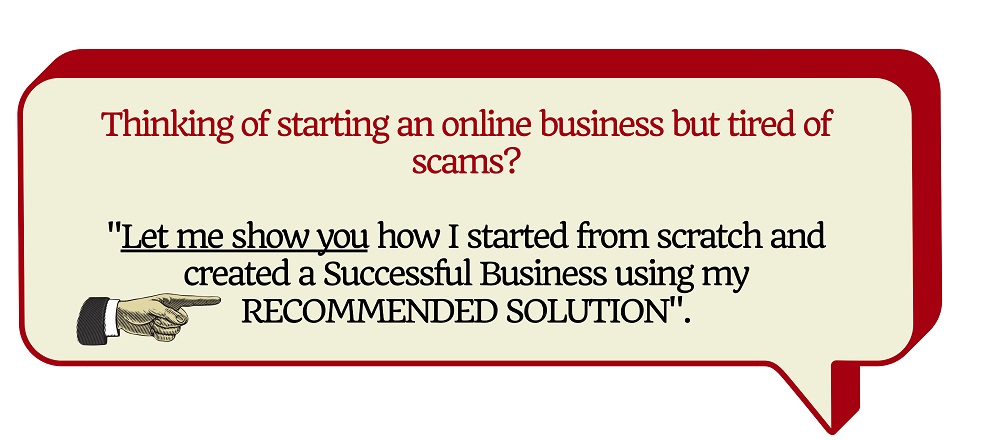 Similar Programs To Be Aware Of: