Is Smart Dollars Club Legit?
Survey sites often exaggerate the amount of money you can make through their platforms. They make plenty of unrealistic promises and if you don't choose wisely, you could end up spending a lot time taking surveys that pay much less than the minimum wage.
In today's review, we'll be looking at a site called Smart Dollars Club. It promises members lucrative profits. I'm highly skeptical that this program lives up to its claims and I hope that it proves me wrong.
The fact that you've taken a moment to scrutinize this product before signing up should be applauded. You've done yourself a huge favour. Your due diligence will save you from potentially wasting your time and money.
A good bit of research always goes a long way in the fight against online scams. Creating a sustainable full-time online business is not difficult. You just need to know where to look.
Before we proceed, I'd like to let you know that I'm not linked to Smart Dollars Club in any sort of way and I'm not trying to sell you this product.
Instead, I'd like to expose what this survey site is hiding…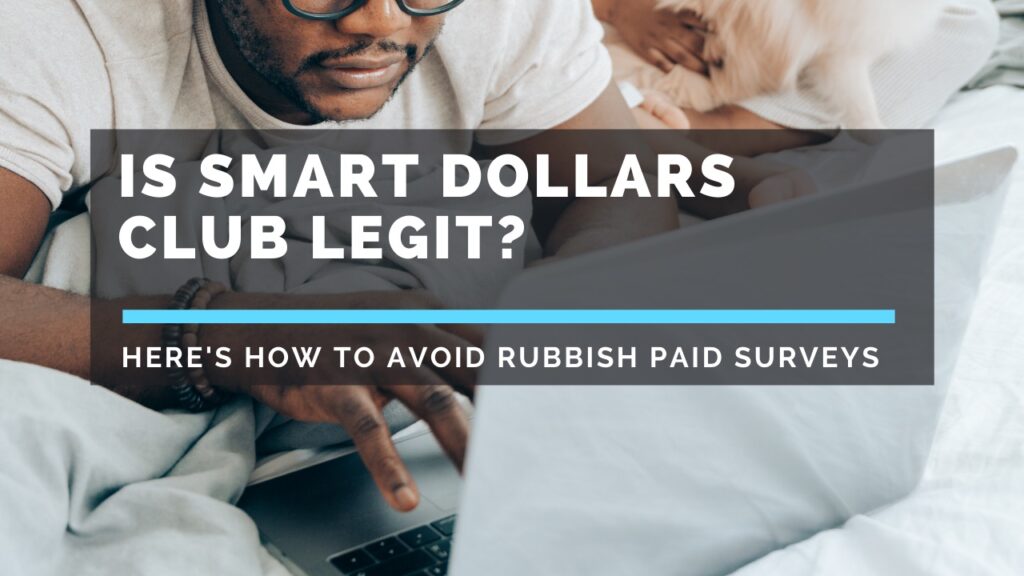 Smart Dollars Club Product Review
Name of Product: Smart Dollars Club
Owner: Not Known
Type of Product: Paid Survey Site
Cost of Product: Free to Sign Up
Who Is This Product Best For? Nobody
Smart Dollars Club Product Summary
Smart Dollars Club disguises itself as an authentic paid survey site, however, it's true intention is to phish for your personal details. I could not find any details about the company's founder, and the program is cleverly designed to lure new members by claiming that it can reward them with lots of cash for each survey. Not true!
Product Rating: 1/100
Would I Recommend This Product? Definitely Not!
Recommended: Discover How You Can Build a Full-Time 4-Figure Monthly Income With The Help Of Leading Experts. Everything Needed Can Be Found Here
Smart Dollars Club Explained
On the face of it, Smart Dollars Club appears to be a paid survey service with lots of assurances. Supposedly, you can make $300 per day just from taking their surveys.
My advice is, don't succumb to the hyped-up earnings. This is clearly a warning sign that you might be dealing with an unscrupulous program.
Let's get a few things out of the way:
The site goes to great lengths to hide the details about the owner/s and their background. I could not find any credible details about them.
The site claims that it's been running for many years when the truth is that they've been established for roughly a year at the time of this writing.
The company is secretive about its operations and is hiding their true intentions which I'll be revealing throughout this review.
Exploring Smart Dollars Club
At this early stage, we've already figured out that Smart Dollars Club's main agenda is to obtain your personal details, namely, your email address.
The program uses various techniques to get you to join via their home page. Below is an example of one of the ways you are asked to sign up: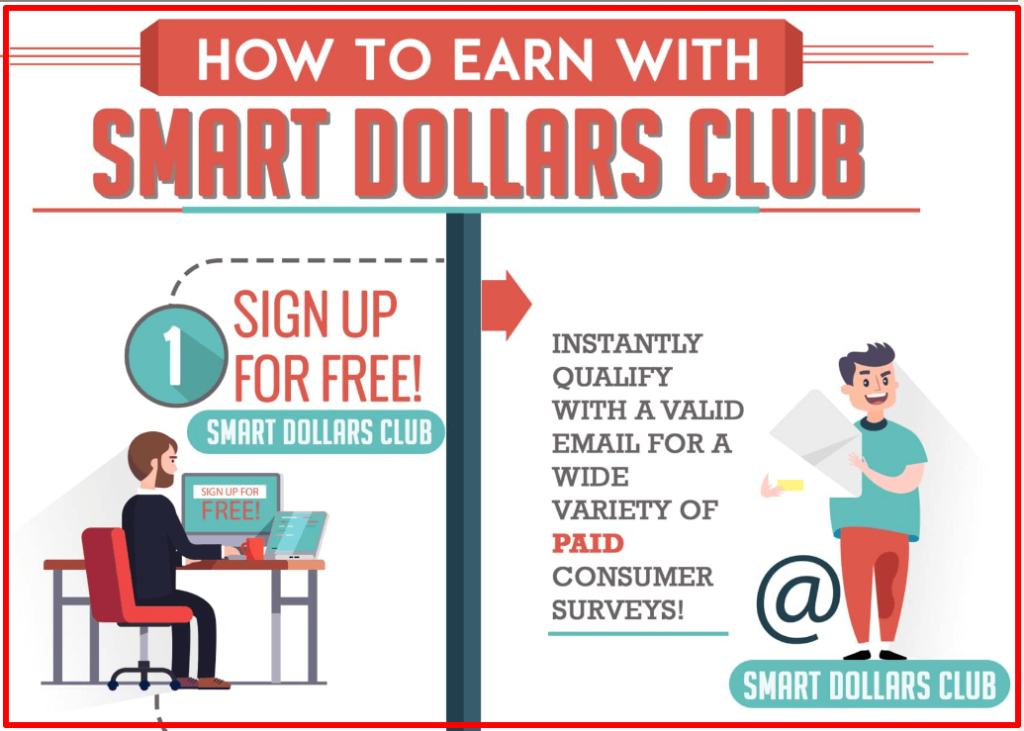 However, the moment that you do, you'll be up against many issues. These issues centre around spam in your inbox.
All the while, you are assured that as a member, you'll make hundreds if you take their surveys. You're also promised invitations to exclusive surveys that offer bigger earnings.
As I've mentioned before, Smart Dollars Club looks as though they're a genuine "Get Paid To" site, but is merely designed to gather people's data.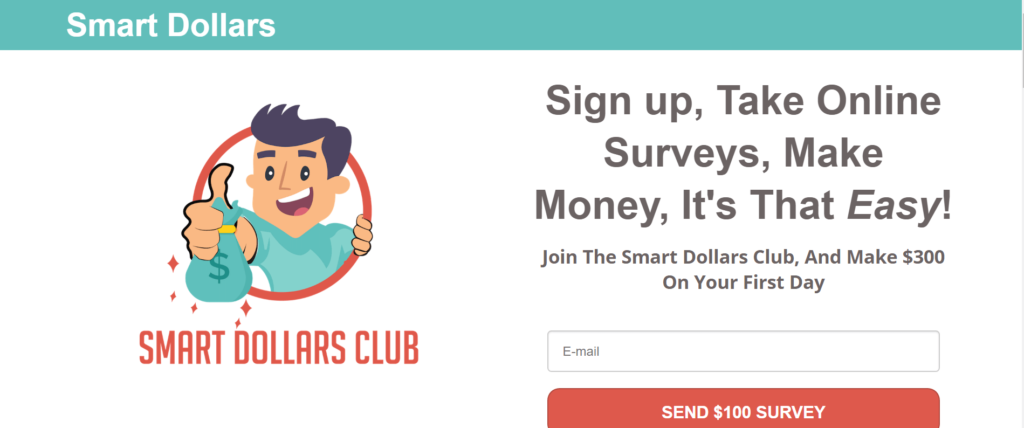 Here's how you can get duped:
For starters, the program will request for you to sign up to start taking surveys. When you click the link, you are redirected to ANOTHER website which looks identical to Smart Dollars Club.
Your details are gathered from the signup page.
You'll be shown various genuine survey sites such as VIP Voice, SwagBucks and so on, however, Smart Dollars Club is not associated with any of these companies. Smart Dollars Club is earning affiliate commissions from these genuine sites as a result of your hard work.
The site never intended to share any of the profits with you once you've taken the surveys. Not only are they selling your personal details to third party companies but they're also getting you to take surveys and keeping all of the profits.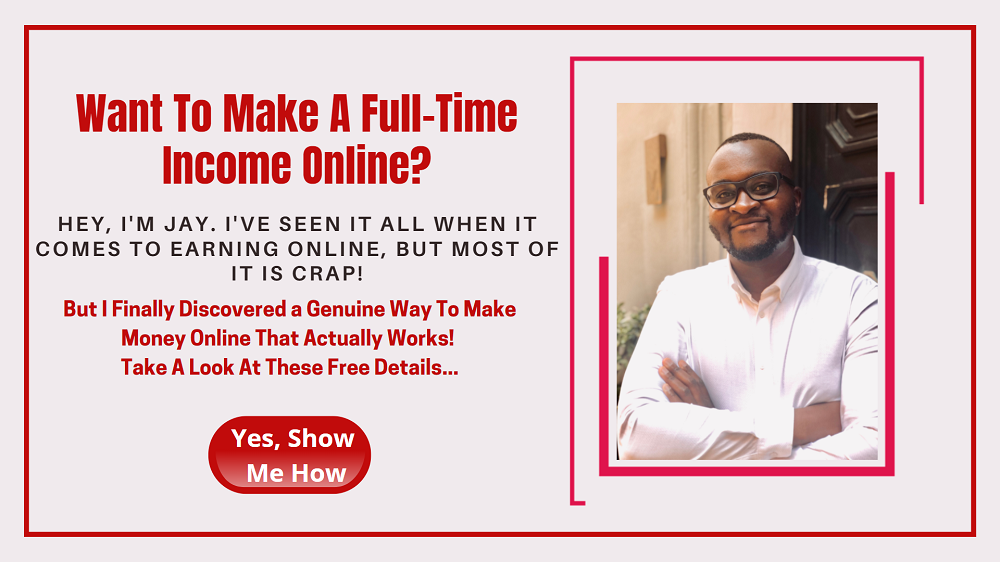 How To Tell That These Are Phoney Surveys
Smart Dollars Club do not provide genuine surveys. Here's how you can tell:
Usually, when you take a paid survey you don't need to provide your contact details partway through it.
Survey sites pay participants a minimal amount of money. The most you'll make is a few dollars, not $300 to $400+ that Smart Dollars Club is promising.
The fact is, genuine survey sites don't pay much money because the earnings come from their clients who pay a set fee for each survey.
For example, a client might pay $200 to the survey site for 1 survey, but the requirement could be for a set amount of participants to take the survey from a specific demographic.
Therefore, if the survey needs 200 participants, you will be competing with hundreds or even thousands of other members to secure a chance to take the survey.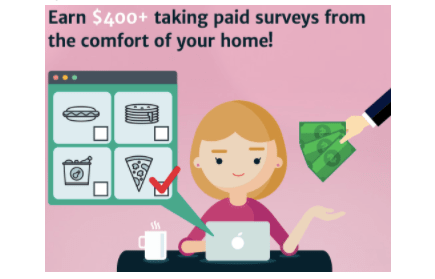 But will that mean you'll be paid $200 to take the survey? Absolutely not.
Most of that money will be kept by Smart Dollars Club, then they split about 20% – 30% of the $200 among the 200 people that took the survey. Therefore, 200 members will be dividing $40- $60 from 1 survey. It doesn't sound like much when you do the maths.
In reality, the most you'll receive is $0.30.
Therefore, the 300 bucks that you think you're getting is more like 30 cents.
To be honest with you, the most reputable survey sites out there don't pay anywhere near $100. The profits that Smart Dollars Club are promoting simply don't add up.
Can You Profit with Smart Dollars Club?
No, you definitely can't make money with Smart Dollars Club.
As discussed earlier, genuine survey sites do not pay anything remotely close to $100 per survey.
Is Smart Dollars Club The Right Product For You?
Smart Dollars Club is not designed for anybody. I would strongly advise against using this program. They are several warning signals that this platform could be a scam. Here's what I found:
Recommended: Everything Needed To Create Your Full-Time Online Business From Scratch Can Be Found Right Here
Smart Dollars Club Exposed!
1). Owner Details Have Been Hidden
To begin with, you left in the dark about who you're handing over your personal details to and what will happen to that information.
We live in the age of information. Data is worth a lot of money online and the group running this program are most likely going to sell this information to 3rd party companies that will inundate your inbox with spam.
Ironically, they don't want to share their contact details with you, this is because they don't want to be held accountable when the program is exposed.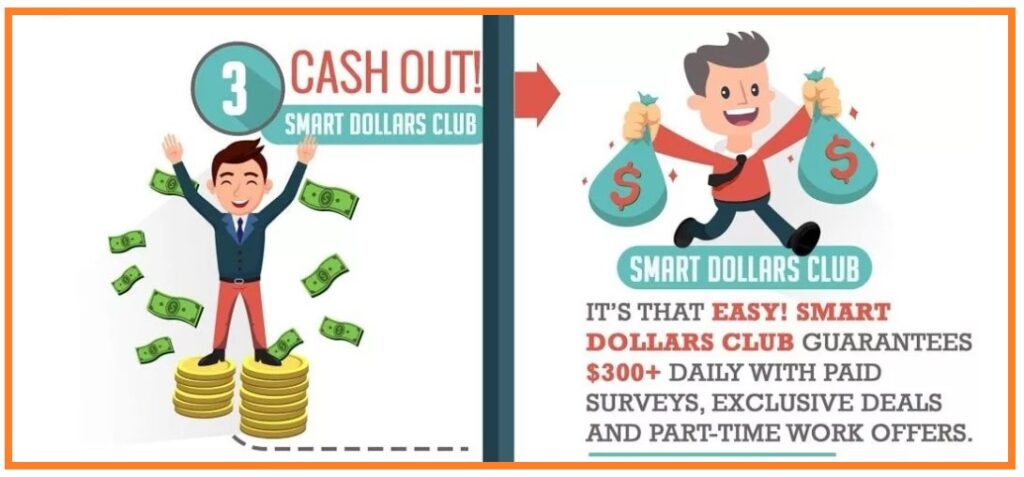 2). Exaggerated Claims
By now, you already know that Survey sites DO NOT reward you with hundreds of dollars per survey. It's a pipe dream.
You should tread carefully whenever you see such exaggerated earnings.
Legitimate survey companies will not pay out this kind of money because they need to make profits. Paying members hundreds per survey would not stack up financially for them.
The calculation that we did earlier demonstrates why there's very little money in paid surveys. If Smart Dollars Club paid a single member $300, that would swallow the entire fee paid by the client.
Recommended: Tired Of Working In A Dead-End Job? Let's Get Your Passion Project Off The Ground
3). Negative Feedback From Members
Below is an example of the negative feedback left by members. Smart Dollars Club has built up a bad reputation and people are speaking out against them.
Would you honestly want to deal with a company like this?

The negative testimonials prove that there's nothing to gain in terms of profits. Instead, you'll be bombarded with spam from different companies.

Members are not receiving payment for taking surveys. The only thing that you're guaranteed to get is plenty of spam!
4). Where Are The Disclaimers Or Other Legal Documents?
We could not find any disclaimers or other legal documents. A genuine survey site should always provide a disclaimer explaining how your information will be used.
The fact that there's none on the site is a big warning signal and gives them the freedom to do whatever they want with your details. Therefore, you cannot sue them legally if they use your information for unscrupulous reasons.
Advantage of Smart Dollars Club
You will not gain anything from this program. They are plenty of warning signs exposing them to be a worthless platform which offers nothing but headaches and zero pay.
Is Smart Dollars Club a Scam or a Genuine Program?
Smart Dollars Club is NOT a genuine program. They might appear to be an authentic survey site, however, it's highly questionable how they conduct business.
The details of the owner are kept anonymous, therefore, you're never sure who you're dealing with.
We could not find any disclaimers or legal information detailing how your personal details are handled by the site. You're essentially allowing them to do whatever they want with your details with no legal recourse.
The earnings are exaggerated and can easily be quashed with some quick calculations.
Smart Dollars Club is a waste of time and I'd recommend staying away from this site at all costs!
How Do I Use The Internet to Make a Full-Time Salary?
I'm not a big fan of get-rich-quick schemes or paid survey sites, let's just say that I've been caught short a few times.
Instead, Affiliate Marketing is my leading recommendation for people that want to build a thriving full-time online business working from home.
Here are my reasons why…
You can get started for Free.
There's no pressure to recruit family and friends, or anyone else for that matter.
You can create a business from virtually any product including the ones that you already buy. You are not limited to low-income programs or inferior products.
Affiliate marketing can help you to…
Generate a 4-Figure Monthly Salary and become financially free from the limitations of a traditional day job. You can do this in less than 12 months!
If you want to find out how I did it, Click Here!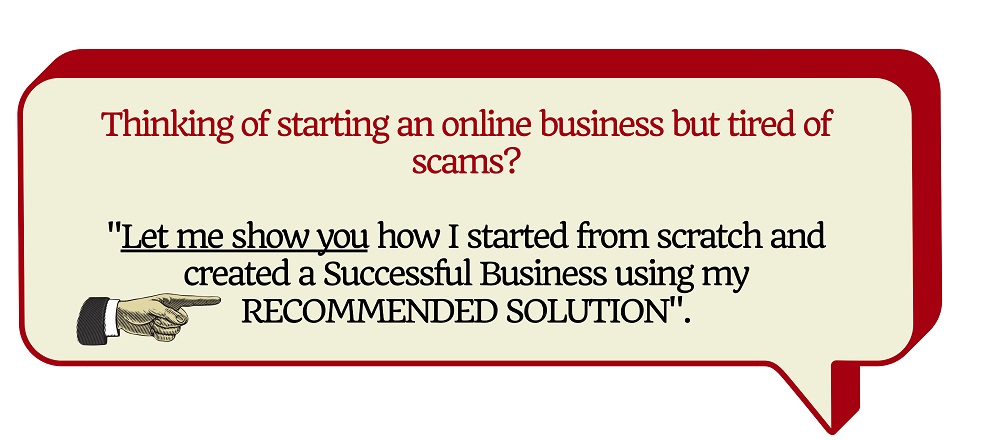 Similar Programs To Be Aware Of: