Is Survey Sheep a Scam?
Are you looking for a reliable survey site to make money while working from home? If so, you've most likely come across SurveySheep. This site aggregates surveys from many different sources into a single location. The company doesn't actually host their own surveys or pay out cash directly to you.
In today's review I'll be taking you through everything you need to know before signing up to SurveySheep. We'll be uncovering whether the company is legit and if their income opportunity is worth pursuing.
The fact that you've taken a moment to scrutinize this product before signing up should be applauded. You've done yourself a huge favour. Your due diligence will save you from potentially wasting your time and money.
A good bit of research always goes a long way in the fight against online scams. Creating a sustainable full-time online business is not difficult. You just need to know where to look.
Before we proceed, I'd like to let you know that I'm not linked to SurveySheep in any sort of way and I'm not trying to sell you this product.
Instead, I'd like to show you whether there's money to be made from this survey aggregator…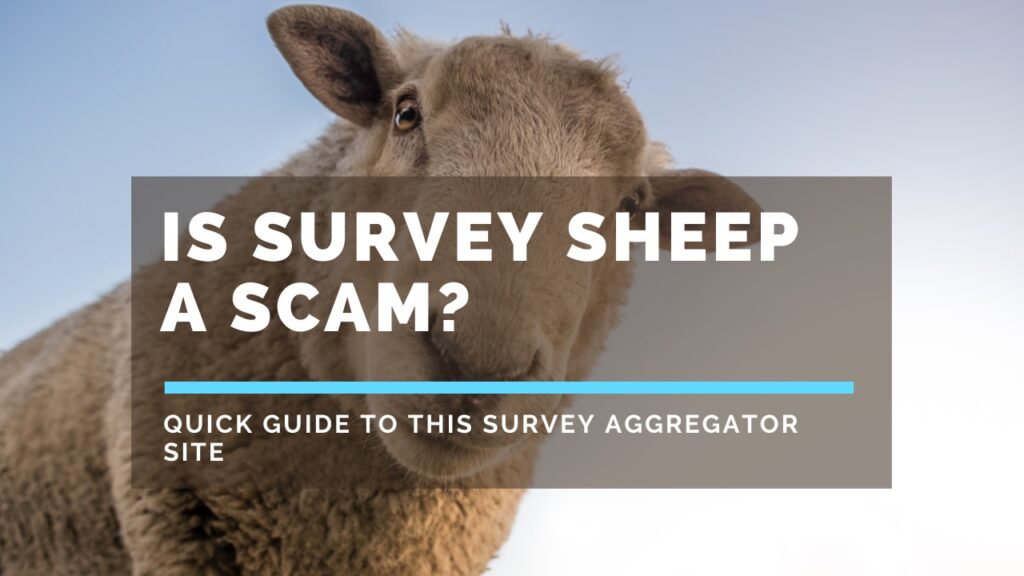 SurveySheep Product Review
Name of Product: SurveySheep
Owner: Unknown
Type of Product: Paid Survey Aggregator
Cost of Product: Free to Sign Up
Who Is This Product Best For? Nobody!
SurveySheep Product Summary
SurveySheep aggregates paid surveys from several popular and recognized survey sites. However, the potential to earn a decent amount of money is very low. I'll be revealing the type of survey sites recommended by SurveySheep. In most cases, the membership is limited and only provides access to people that live in Canada and the US.
Product Rating: 50/100
Would I Recommend This Product? Not really!
Recommended: Discover How You Can Build a Full-Time 4-Figure Monthly Income With The Help Of Leading Experts. Everything Needed Can Be Found Here
SurveySheep Explained
From the onset SurveySheep appears to work just like any conventional survey site, however, upon closer inspection, it's an aggregator site for paid surveys.
What that means is this site is a directory for third party survey sites that you'll be redirected to. Think of it as a central hub for a multitude of different survey sites that SurveySheep wants you to join. The process of looking for paid surveys is simplified for you as you'll find everything needed in one place.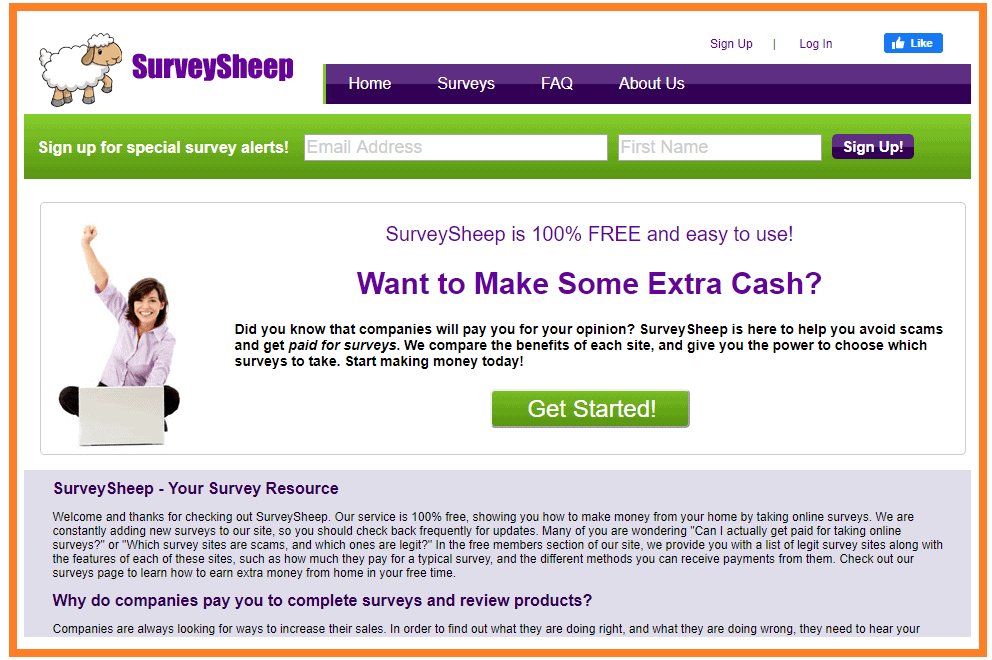 You're probably wondering why would anyone create this type of site instead of profiting from getting users to take surveys directly through them?
The truth is, aggregate sites are popular in many different niches beyond just paid surveys. The sites are designed to appear like an A-Z catalogue and as such, they make money from redirecting users to the sites recommended in their directory.
Yes, that's correct! Whenever you join one of the sites recommended by SurveySheep and take a survey, they will receive cash from the partner.
This is how the business model works.
Is this a legal way of doing business? Yes, unless they're affiliated to scam sites. If we take a closer look, the recommended survey sites are trustworthy and well-known.
Exploring SurveySheep
Joining the program is straightforward. You just need to provide your personal details and email address to get started.
You'll then be taken to your personalised dashboard. From there you can view a list of their affiliated survey sites. They will also highlight sites with the latest surveys.
You will then need to sign up for each different survey company that you click through to.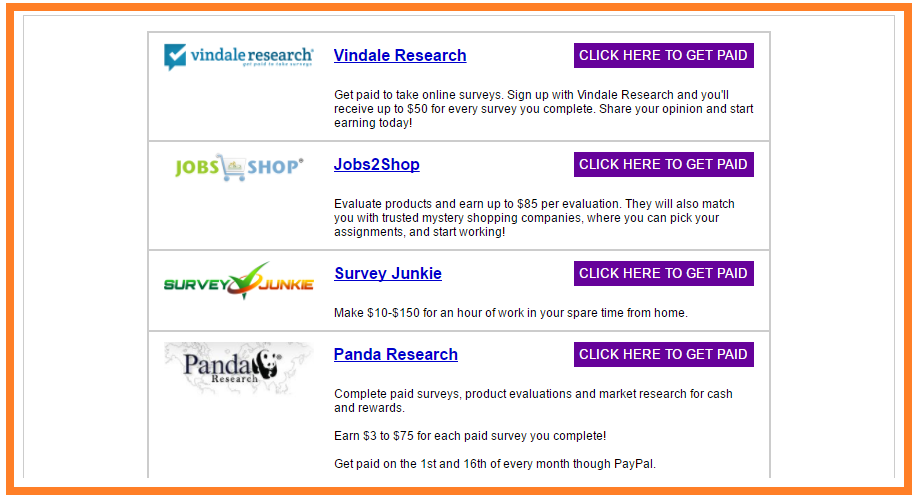 You'll need to set up individual accounts on the different survey sites, take any qualification assessments required and go ahead with the surveys. You'll need to give each of the companies your preferred payment details depending on the payment services available.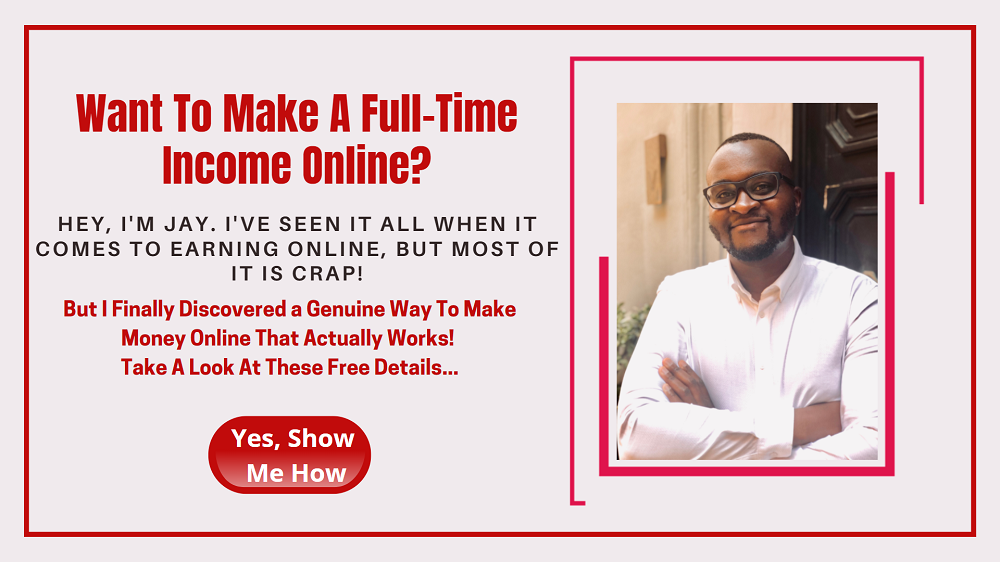 Can You Profit With Survey Sheep?
The reality is that the earning potential for paid surveys is very low. I've reviewed several survey companies and none of them gives you more than a few dollars per week. It hardly seems worth it.
Nonetheless, SurveySheep is associated with many reliable sites with a good reputation for paying members promptly without a problem, therefore, I wouldn't worry about getting my money on time.
You are not paid directly by SurveySheep to take surveys. Instead, it's the partnered sites that are responsible for rewarding you with money to take their surveys.
You can expect to receive around $2 for a survey that takes about 10 minutes to get through. However, you can get paid extra money for surveys that require more time to do.
The method in which you receive your payment will depend entirely on the survey site that you are dealing with. Most of them prefer to pay via PayPal, Visa debit cards and in some cases, Amazon gift vouchers.
You should also expect a list of requirements to achieve before you can withdraw money such as payment thresholds or completing a certain amount of surveys. For example, some of the partnered sites required your account balance to reach a minimum of $10 before you can cash out, some ask for a minimum of $25.
Who Are SurveySheep's Affiliated Sites?
I won't go to the extent of listing down every single affiliated website. Instead, I've provided a snapshot of the most popular sites that SurveySheep is partnered with.

How Genuine Is Survey Sheep?
Following an extensive assessment of SurveySheep, I did not find any warning signs that the program could be a scam. They appear to be a genuine survey aggregator site.
However, remember that the onus is not on SurveySheep to ensure that you get paid. The partnered sites are responsible for this.
The site is associated with authentic and trusted paid survey sites.
Recommended: Everything Needed To Create Your Full-Time Online Business From Scratch Can Be Found Right Here
Is SurveySheep The Right Product For You?
SurveySheep is designed for newbies that want to get started with paid surveys but are not sure which are the best survey panels to use.
SurveySheep Exposed!
1). Membership is Restricted
SurveySheep can only be accessed in a few countries i.e. USA, Canada and Australia. These are the same countries where their affiliated sites are based, and also limit their memberships. The demographics and locations of members are very strict.
2). Minimal Earnings
You cannot earn a full-time salary from SurveySheep. The best-case scenario is making a few dollars per week, which would be a lot less money than the minimum wage if you decided to pursue paid surveys full-time.
There are several withdrawal requirements which prevent you from cashing out your balance quickly, therefore, you can't rely on this as a fast source of making money.
3). Assessments Can Be Arduous
The majority of affiliated sites need you to take assessments due to the fact that they work for high-profile clients and big brands. Therefore, they need to ensure that you fit the required demographic for their surveys.
The assessments take up a lot of time and you are not paid to do them.
Recommended: Tired Of Working In A Dead-End Job? Let's Get Your Passion Project Off The Ground
Advantages of SurveySheep
1). Free To Get Started
SurveySheep is free to sign up to and doesn't ask for anything except your contact details and information relating to your demographics.
You get the opportunity to browse through the different sites that they'd like you to sign up with, which are free to join as well.
2). Free Products and Several Payment Options
SurveySheep works with sites that provide a variety of payment options as well as the chance to receive complimentary products.
Some of the survey sites are research companies that will send you different products to test out. If you provide a decent and detailed review, the companies will often let you keep the product as compensation for your time and effort.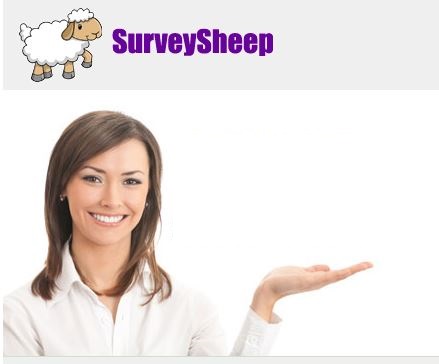 Is SurveySheep a Scam or a Legit Business?
SurveySheep is definitely a genuine company which is linked to a long list of renowned survey sites. However, if you're looking to build a full-time salary around this business then I would not recommend this program
The earnings are extremely low to justify spending time on this. At best, you'll be making a few dollars per week to take lengthy surveys.
Membership is restricted to a small number of countries because of their clients requiring data from specific demographics.
The assessments are long, monotonous, and you won't be compensated to complete them. These are needed by some of their affiliated sites prior to you getting started with the surveys.
However, if you're looking for a site that gives you access to reliable surveys from trustworthy sites (that actually pay you), then SurveySheep is a great place to start.
How Do I Use The Internet to Make a Full-Time Salary?
I'm not a big fan of get-rich-quick schemes or survey sites, let's just say that I've been caught short a few times.
Instead, Affiliate Marketing is my leading recommendation for people that want to build a thriving full-time online business working from home.
Here are my reasons why…
You can get started for Free.
There's no pressure to recruit family and friends, or anyone else for that matter.
You can create a business from virtually any product including the ones that you already buy. You are not limited to low-income products or inferior products.
Affiliate marketing can help you to…
Generate a 4-Figure Monthly Salary and become financially free from the limitations of a traditional day job. You can do this in less than 12 months!
If you want to find out how I did it, Click Here!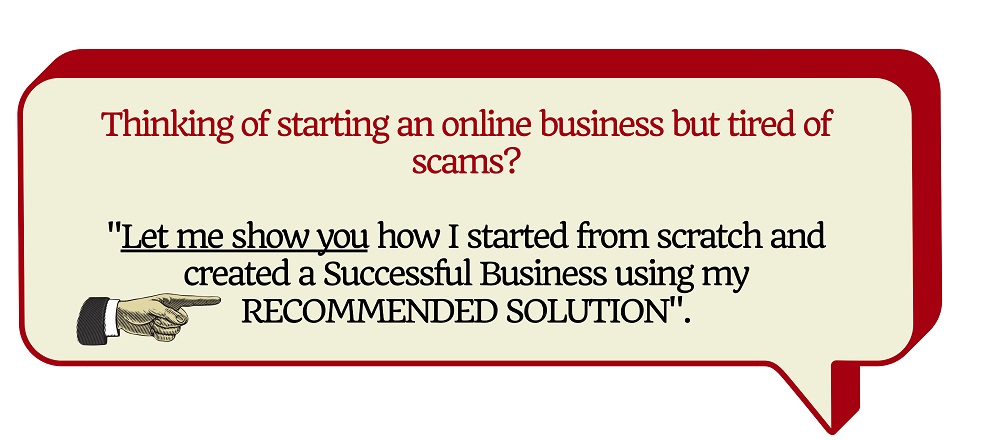 Similar Programs To Be Aware Of: