What is Sincere Systems About?
This investment scheme might sound like a good-natured program, but don't get fooled by its sincere words. They are not trustworthy, and there's definitely nothing genuine about its income opportunity!
The reason I'm saying this is because the program is running a Ponzi scheme.
Today, I'll be reviewing Sincere Systems to find out what's going on behind this program.
The fact that you've taken a moment to scrutinize this product before signing up should be applauded. You've done yourself a huge favour. Your due diligence will save you from potentially wasting your time and money.
A good bit of research always goes a long way in the fight against online scams. Creating a sustainable full-time online business is not difficult. You just need to know where to look.
Before we proceed I'd like to let you know that I'm not linked to Sincere Systems in any sort of way and I'm not trying to sell you this product.
Instead, I'd like to unravel the lies you are being fed by this scheme…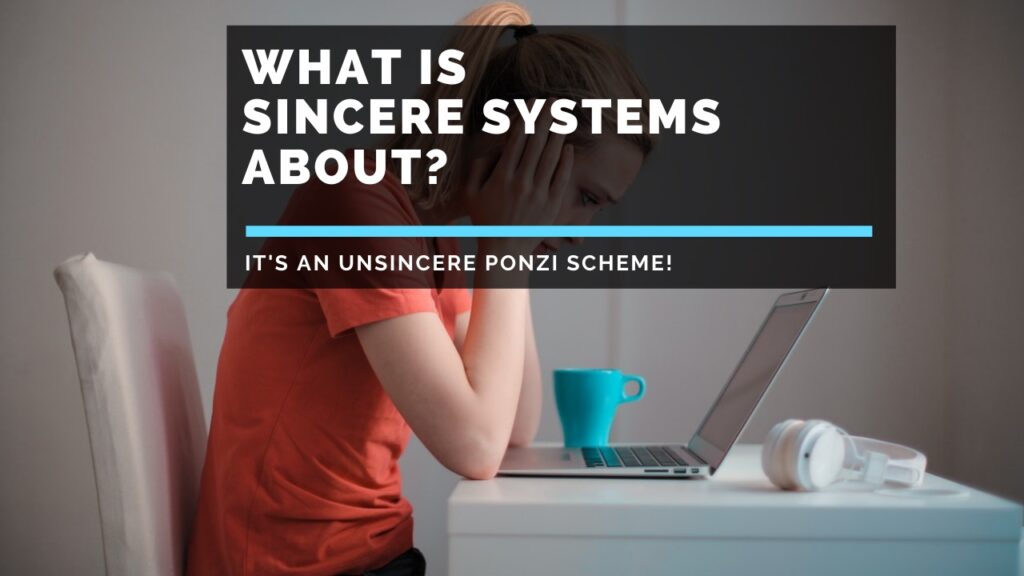 Sincere Systems Product Review
Name of Product:  Sincere Systems
Owner:  Not Known
Type of Product:  Investment Ponzi Scheme
Cost of Product:  Invest At Least $100
Who Is This Product Best For?  NOBODY!
Sincere Systems Product Summary
Sincere Systems claims to be an investment scheme, but there's compelling evidence that it's running a Ponzi scheme. The truth is it's nothing more than a worthless program pretending as if it can change your life.
Product Rating: 1/100
Would I Recommend This Product? Definitely Not!
Recommended: Discover How You Can Build a Full-Time 4-Figure Monthly Income With The Help Of Leading Experts. Everything Needed Can Be Found Here
Sincere Systems Background
Sincere Systems offers an investment opportunity through its multi-level marketing program. The thing is, we are never told what exactly the company is investing in.
Another thing that we noticed is that the company is secretive about its owners and the people behind the program. The company has even gone as far as incorporating itself in the UK in an attempt to look legitimate.
A UK incorporation doesn't mean anything from a multi-level marketing perspective. It doesn't cost much for a UK incorporation but the biggest concern is that it's unregulated. This is the reason why Ponzi schemes take advantage of it.
Even though Sincere Systems claims to be a UK business, we believe that they are based in Russia or Ukraine, or maybe both. We uncovered some of the company's documents, which show Russian text as you can see in the image below.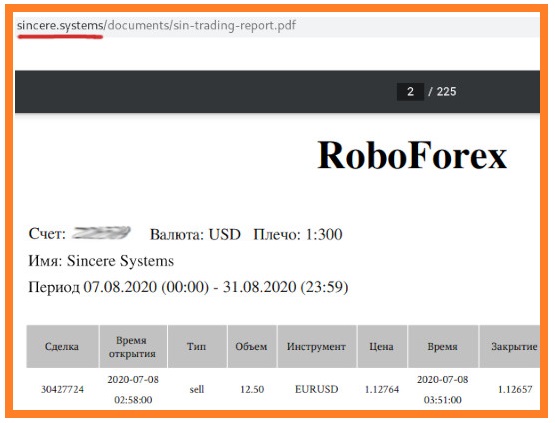 Sincere Systems YouTube channel features the program's promotional videos which are all in Russian. Are you noticing a theme here?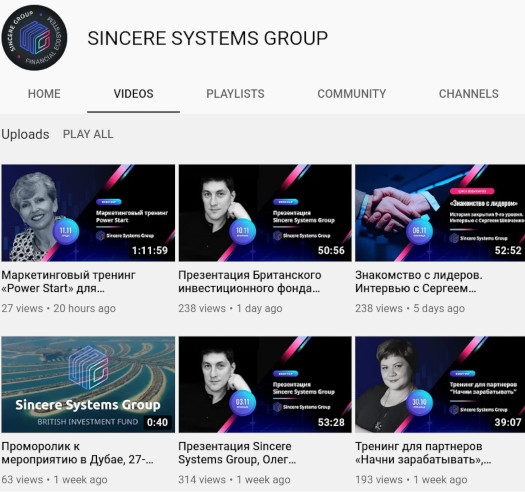 The names of the hosts are Russian as well, but I doubt that any of them are the people running the company.
Guess where Sincere Systems' website traffic is coming from? If you need a hint it's Russia and Ukraine!
Sincere Systems Product Range
Unsurprisingly, Sincere Systems does not provide any retail products or services, which is a big red flag considering it's claiming to be an MLM business. The only thing on offer is the opportunity to supposedly make money if you sign up and "invest" funds.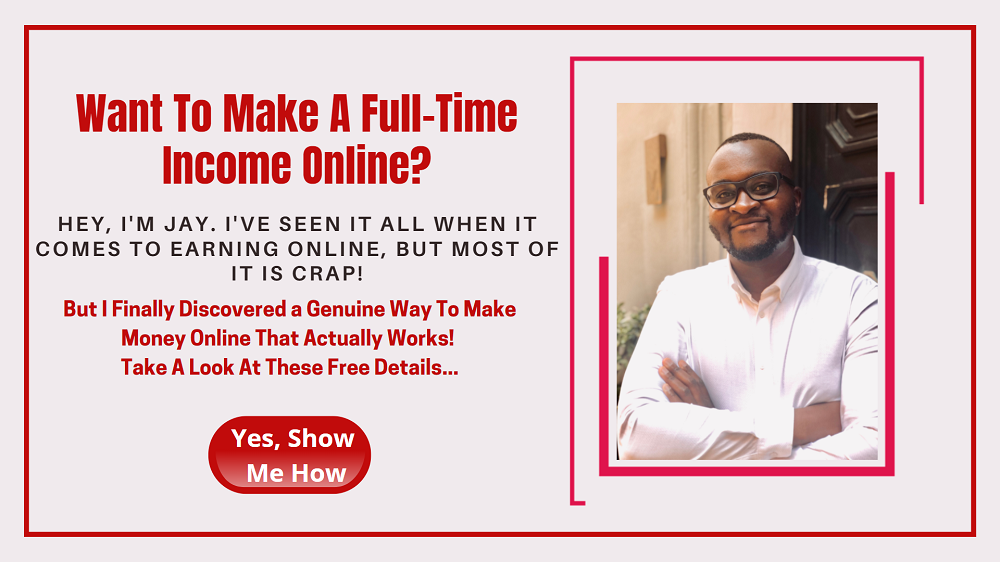 Does Sincere Systems Work?
Unfortunately, you won't benefit financially with Sincere Systems. It's as simple as that.
Let's dive deeper into the program to see what we can find.
The first thing we need to do is find out whether the company is generating any revenue from other sources beyond the member's investments.
Sincere Systems claims that they-
"generate revenue through the innovative algorithm of world financial companies & banks". 
It's not exactly clear what they're talking about. To me, it's just a bunch of BS. Supposedly, their special algorithm allows the company to enjoy a monthly ROI of 15%. Do you believe them?
The next thing we need ask ourselves is, are they permitted to offer passive earnings to their members?
No, they are not!
Apparently, the company's stock standard UK shell incorporation allows them to do the following:
Create investment businesses
Handle financial services activities holding companies
Handle activities for venture and development companies
Financial intermediary
A UK incorporation does not automatically allow companies to do any of the above. For starters, the company needs to be authorised by the bodies that regulate securities and investments. In the UK, this would be the Financial Conduct Authority.
Sincere Systems offers passive earnings and as a result, they are offering securities. The fact that they are not authorized to do this means that they are liable for securities fraud in addition to numerous breaches within the MLM industry.
Sincere Systems tries to make it look like incorporating a shell business in the UK is enough to do any of the above, but it's not!
How To Profit with Sincere Systems
Sincere Systems states that members can profit if they invest into their program. It also claims that you will be financially rewarded for recruiting more members and getting them to invest.
Getting Started with Sincere Systems
The program is free to join, however, if you want to participate in their opportunity to make money, you will have to pump at least $100 into the program. We are never told if there's a maximum investment amount.
Recommended: Everything Needed To Create Your Full-Time Online Business From Scratch Can Be Found Right Here
Sincere Systems' Compensation Plan 
Supposedly you can benefit from the advertised 15% monthly return on investment if you "invest" at least $100 into the program.

Furthermore, there's a referral commission which acts as an incentive to recruit more members.
The commission is based on a uni-level compensation structure such as the one shown below.

In this structure, you are positioned at the top and your direct recruits are positioned beneath you. These will be your first level recruits.
If your first level members recruit more people, they will be positioned on the level beneath them, which will form your second level and their first level.
Sincere Systems has not specified a maximum number of levels, therefore, in theory, the levels can extend forever.
The commission for referrals is between 5% – 16% on the funds invested by your referrals. Below is a summary of the rates you can make for each level-
1st Level – Earn a 5% referral commission rate when you invest $100
2nd Level – Earn a 7% referral commission when you make $3,000 in downline investments
3rd Level – Earn a 9% referral commission when you make $10,000 in downline investments
4th Level – Earn a 10.5% referral commission when you make $25,000 in downline investments
5th Level – Earn a 12% referral commission when you invest $500 and make $50,000 in downline investments
6th Level – Earn a 13% referral commission when you invest $1,000 and make $100,000 in downline investments.
7th Level – Earn a 14% referral commission when you invest $5,000 and make $500,000 in downline investments
8th Level – Earn a 14.5% referral commission when you invest $10,000 and make $1,000,000 in downline investments
9th Level – Earn a 15% referral commission when you invest $30,000 and make $3,000,000 in downline investments
10th Level – Earn a 15.5% referral commission when you invest $100,000 and make $10,000,000 in downline investments
11th Level – Earn a 16% referral commission when you invest $250,000 and make $25,000,000 in downline investments
Another thing we'd like to highlight is that 20% of your entire investments are retained by Sincere Systems to pay your upline, which is the person who referred you. Therefore, you can't sign up for the program and create a standalone pyramid.
Sincere Systems Exposed!
1). An Obvious Pyramid Scheme!
The basis of the program's compensation plan is recruitment. Supposedly, you will earn more money if you recruit more members.
Take a look at the guidelines below from the FTC, which shows the signs that a company is operating a pyramid scheme.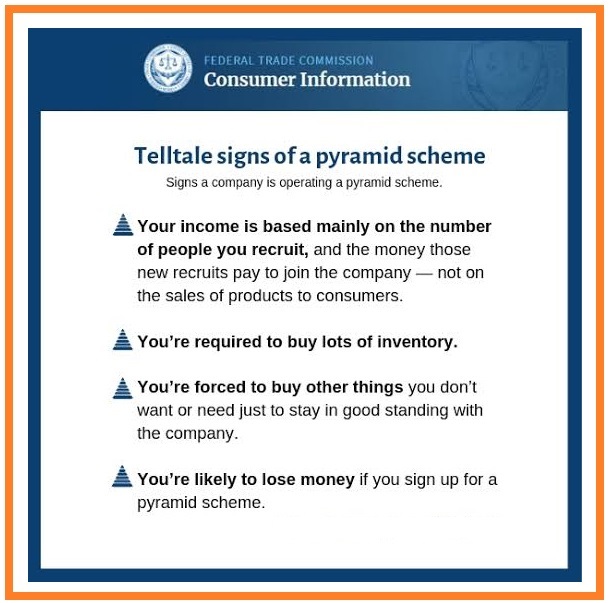 Other than this, there's no evidence that Sincere Systems is generating revenue from other sources.
2). Securities Fraud
Sincere Systems is not authorised by any governing bodies to handle investments or financial transactions. As such, they are liable for securities fraud. Yikes! This is not something that should be taken lightly and could result in jail time for all those involved including the members promoting this program.
3). You Will NOT Get Your Money!
If you receive even a single dollar from this program you'll be one of the lucky ones. The program offers tokens that can supposedly be transferred to cash. The tokens are only valid inside the program and are worthless on the open market.
The program makes it appear as though the tokens hold some kind of value and that your funds are secure inside the program. It's a lie.
Recommended: Tired Of Working In A Dead-End Job? Let's Get Your Passion Project Off The Ground
Advantages of Sincere Systems
This programs comes with no benefits whatsoever. It's an elaborate pyramid scheme.
Is Sincere Systems a Scam or a Legit Program?
As mentioned earlier, this program is a pyramid scheme, and we've given you many reasons why you should stay away from it.
The program's incentives are based on recruiting, and this is the company's sole income stream. There's zero evidence that Sincere Systems is making money from anything else except for the funds invested by new members.
The company is also liable for securities fraud as they're not authorized by the regulators. You could end up in trouble with the authorities if you promote this program.
Similar to other pyramid schemes we've reviewed, Sincere Systems will collapse when the recruitment dries up. It's most likely that the owners will make a quick getaway before the program is taken down. They'll give themselves a handsome bonus, rebrand and restart the cycle.
How Do I Use The Internet to Make a Full-Time Salary?
I'm not a big fan of get-rich-quick schemes or Cryptocurrency MLM programs, let's just say that I've been caught short a few times.
Instead, Affiliate Marketing is my leading recommendation for people that want to build a thriving full-time online business working from home.
Here are my reasons why…
You can get started for Free.
There's no pressure to recruit family and friends, or anyone else for that matter.
You can create a business from virtually any product including the ones that you already buy. You are not limited to low-income or inferior products.
Affiliate marketing can help you to…
Generate a 4-Figure Monthly Salary and become financially free from the limitations of a traditional day job. You can do this in less than 12 months!
If you want to find out how I did it, Click Here!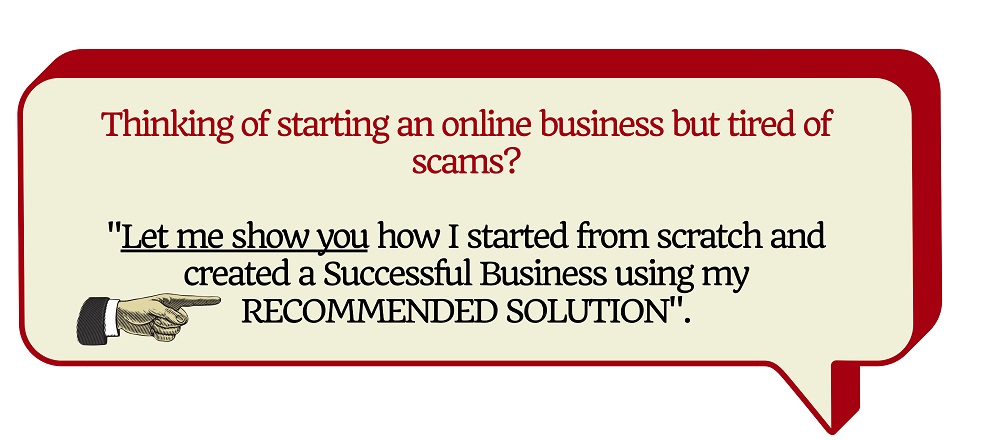 Similar Programs To Be Aware Of: