Is Finalmente Global a Scam?
MLM cryptocurrency Ponzi schemes are not showing any signs of slowing down and they seem to be creating elaborate ways to attract new customers.
The Ponzi scheme we're looking at today is definitely one of the most elaborate I've seen. It's not taken the usual route of offering a trading or investment scheme but instead, it's focusing on lending! So are they saying that it's an MLM program that borrows money? How's that meant to work?
We'll be checking out a company called Finalmente Global to see how exactly their lending program works and whether you can make money through it.
The fact that you've taken a moment to scrutinize this product before signing up should be applauded. You've done yourself a huge favour. Your due diligence will save you from potentially wasting your time and money.
A good bit of research always goes a long way in the fight against online scams. Creating a sustainable full-time online business is not difficult. You just need to know where to look.
Before we proceed I'd like to let you know that I'm not linked to Finalmente Global in any sort of way and I'm not trying to sell you this product.
Instead, I'd like to show you what's really going on behind this program…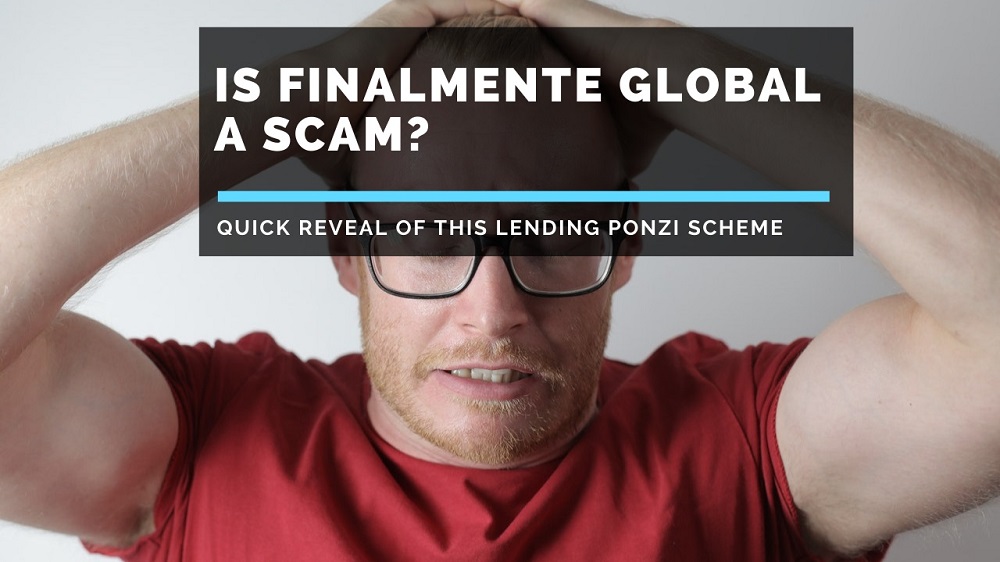 Finalmente Global Product Review
Name of Product:  Finalmente Global
Owner:  Kobus Van Der Merwe
Type of Product:  Cryptocurrency Ponzi Scheme
Cost of Product:  Invest At Least 0.001 BTC
Who Is This Product Best For?  NOBODY!
Finalmente Global Product Summary
Finalmente Global claims to be an MLM cryptocurrency investment scheme that specializes in lending. Huh? That has got to be one of the most puzzling business models I've come across. It's actually a Ponzi scheme which brings up more questions than answers and I'll show you why in this review.
Product Rating: 1/100
Would I Recommend This Product? Definitely Not
Recommended: Discover How You Can Build a Full-Time 4-Figure Monthly Income With The Help Of Leading Experts. Everything Needed Can Be Found Here
Finalmente Global Background
Finalmente Global is a multi-level marketing company that operates within the cryptocurrency industry. The website does not give any details about the owner or the people behind the product.
The domain name was registered in August 2019 but I wasn't surprised to see that it was a private registration, similar to the other Ponzi schemes we've reviewed previously.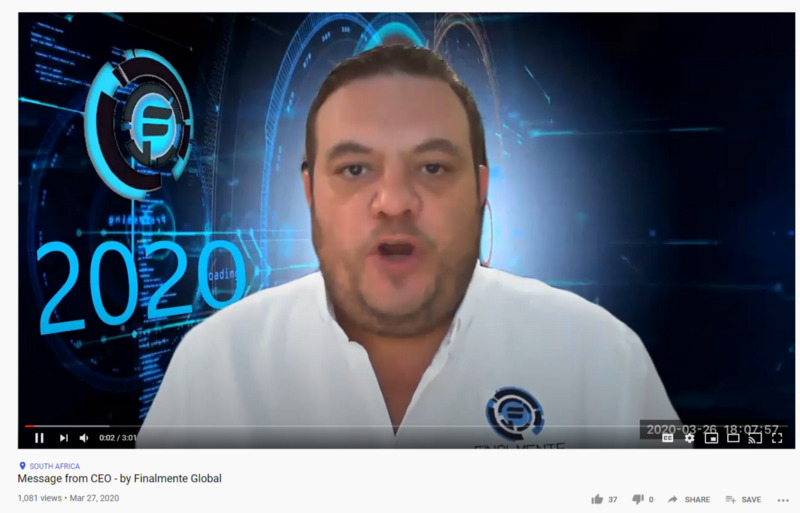 The company runs a YouTube channel and one of the videos discloses that the CEO is a person called Kobus Van Der Merwe, however, he's never mentioned on the company's site.
A quick investigation into Kobus's work history reveals that he was part of an earlier Bitcoin Ponzi scheme named AdsEarn Bitcoin.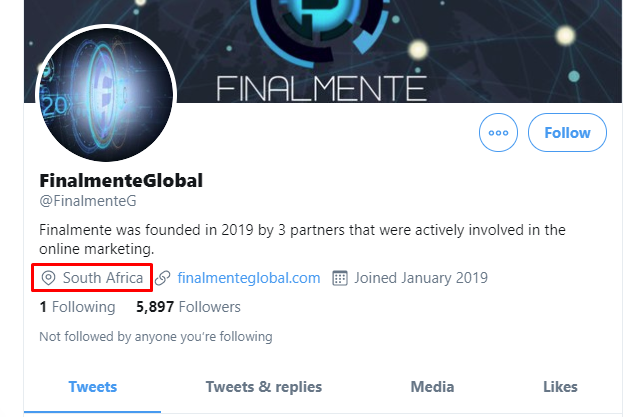 A bit more investigation also revealed that the company is located in South Africa as shown on their Twitter profile. As of this moment, the site's traffic is mainly from the USA which makes up just over half of all their traffic, followed by Canada and Algeria.
The program is focusing its services to the above countries and it's safe to assume that they've enrolled members from those countries as well.
Finalmente Global Product Range
The website doesn't provide any details about the company's product range. But the YouTube videos states that as a member, you'll be making money through Bitcoin investments that you lend to other people.
The program supposedly guarantees a return on investment.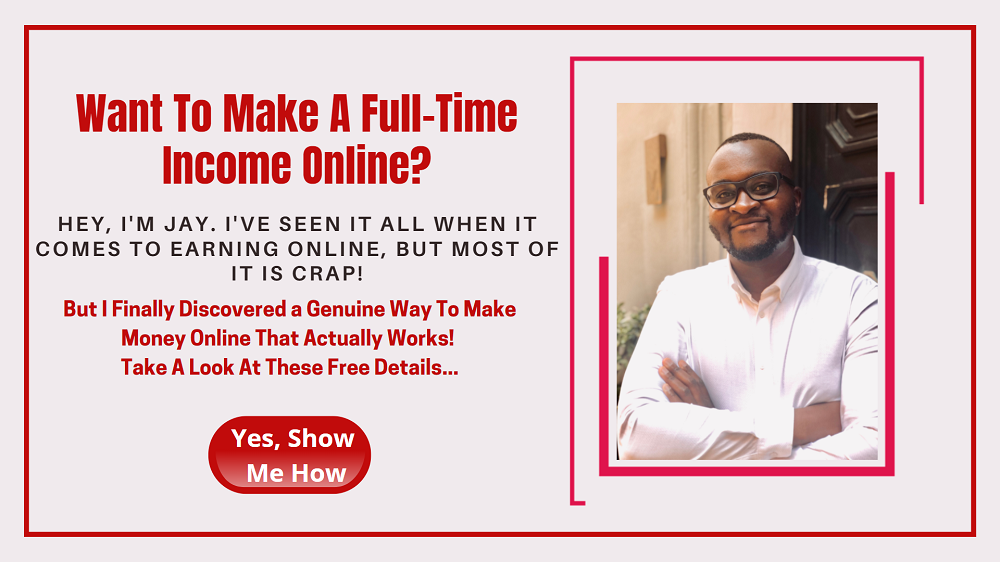 Does Finalmente Work?
The program disguises itself as a lender of Bitcoin. It claims that Bitcoin is borrowed to members but the truth is it's just another Ponzi scheme. Any newly invested money is used to pay the ROIs of older members.
The website states that members can lend out up to 20BTC which is equivalent to USD $630,096 as of this writing. The business model doesn't look viable.

If the company wants to profit via lending, it would need to charge interest on its loans so that it can make money. But there's no evidence that the program is charging interest.
Therefore, members have to recruit more people into the program to sustain the business. Any money that's invested by new members will be used to pay the investments of the existing members. New members can't make any money until they start recruiting more members beneath them.
Finally, the company requires its members to put their profits and capital back into the program so that the company can remain operational.
They give you the illusion that you're making lots of money on paper. But it's worthless if you can't withdraw the money.
How To Profit with Finalmente Global
Unfortunately, recruitment is the only way to profit with Finalmente Global.
Getting Started with Finalmente Global
It's free to sign up to the program but if you want to access the income opportunity, you'll have to invest at least 0.001 BTC which is equivalent to USD $30.97 as of this writing
Finalmente Global Compensation Plan
The central point of their compensation plan is the advertised ROI. This is the only way for members to make money.
Below is a summary of the ROI which is calculated according to your investment-
Uno Starter Pack: You'll receive a 101.04% ROI within 24 hours if you invest between 0.001 to 0.0025 BTC.
Uno Classic Pack: You'll receive a 107% ROI in 7 days if you invest between 0.001 to 1.5 BTC. However, you will need to reinvest 93% of that money at this stage.
Due Novice Pack: You'll receive a 107.6% ROI in 7 days if you invest between 0.015 to 1.5 BTC. However, you will need to reinvest 92.4% of that money at this stage.
Tre Business Package: You'll receive a 115.7% ROI in 14 days if you invest between 0.0035 to 5 BTC. However, you will need to reinvest 84.3% of that money at this stage.
Each investment needs to be processed using Bitcoin.
Recommended: Everything Needed To Create Your Full-Time Online Business From Scratch Can Be Found Right Here
Referral Commissions
The program also offers a referral commission, which is essentially the money you will earn for recruiting more members onto the program.
This is calculated using a uni-level compensation system which means that the members recruited directly by you are positioned beneath you forming your 1st level.
Your indirect recruits are members recruited by your recruits. They are placed on your 2nd level and so on.
The above structure builds out continuously.
Your commissions will depend on the money invested by your team's members as follows-
You will be rewarded with 3% of member's investments on the 1st level
You will be rewarded with 2% of member's investments on the 2nd level
You will be rewarded with 1% of member's investments on the 3rd and 4th level
The above commissions are for monies initially invested and do not apply to reinvestments.
Finalmente Global Exposed!
1). Blatant Ponzi Scheme!
The compensation plan exposes this program for what it really is. The only opportunity to earn money is if you recruit more members, which means that it's a Ponzi scheme.
The company has not verified that they are making money from anything else beyond recruitment. Furthermore, there's no evidence that Finalmente Global is trading or investing to generate profits. Lastly, there's no evidence that interest is being charged to make money from their supposed lending service.
There's absolutely nothing to prove that the company is generating revenue.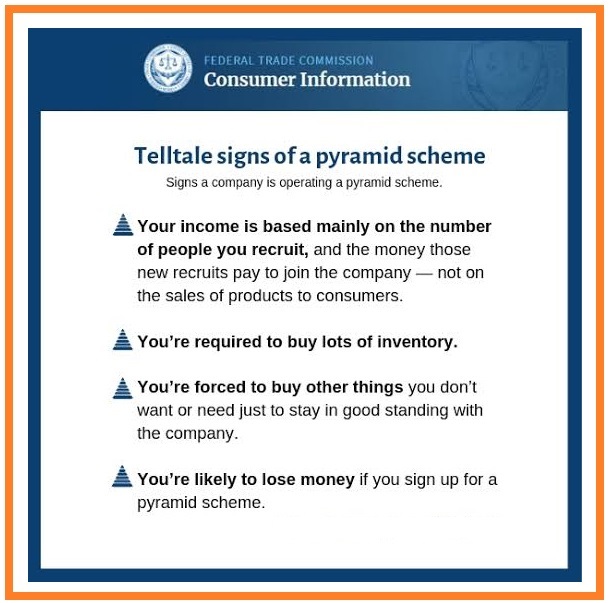 2). Confusing Lending Business
I'm confused by this program. I've never heard of a lending service that doesn't make any profit. Where's the logic in that? And why would they offer this if members are already investing?
How does the company know if these borrowers will pay back the money? Are these people credit vetted? Will they receive the loan that they've requested to borrow?
These questions are never answered.
Recommended: Tired Of Working In A Dead-End Job? Let's Get Your Passion Project Off The Ground
Advantages of Finalmente Global?
Finalmente Global is a confusing business model with no advantages whatsoever.
Is Finalmente Global a Scam or a Legit Business?
This program is running a Ponzi scheme which is disguised as a "lending" service, cryptocurrency investment scheme and multi-level marketing program bundled into one package.
Finalmente Global's compensation system is purely based on recruiting more members which is the beginning of a pyramid scheme and should be avoided as per the guidelines from the FTC and other regulators.
The founder has been linked to another Cryptocurrency Ponzi scheme prior to this, therefore, it's highly likely that he has the same intentions with Finalmente Global.
The business model does not stack up, even if you look at it from a multi-level marketing perspective. It doesn't make sense that they're offering a lending service.
I'd highly recommend steering clear of Finalmente Global.
How Do I Use The Internet to Make a Full-Time Salary?
I'm not a big fan of get-rich-quick schemes or Cryptocurrency MLM programs, let's just say that I've been caught short a few times.
Instead, Affiliate Marketing is my leading recommendation for people that want to build a thriving full-time online business working from home.
Here are my reasons why…
You can get started for Free.
There's no pressure to recruit family and friends, or anyone else for that matter.
You can create a business from virtually any product including the ones that you already buy. You are not limited to low-income or inferior products.
Affiliate marketing can help you to…
Generate a 4-Figure Monthly Salary and become financially free from the limitations of a traditional day job. You can do this in less than 12 months!
If you want to find out how I did it, Click Here!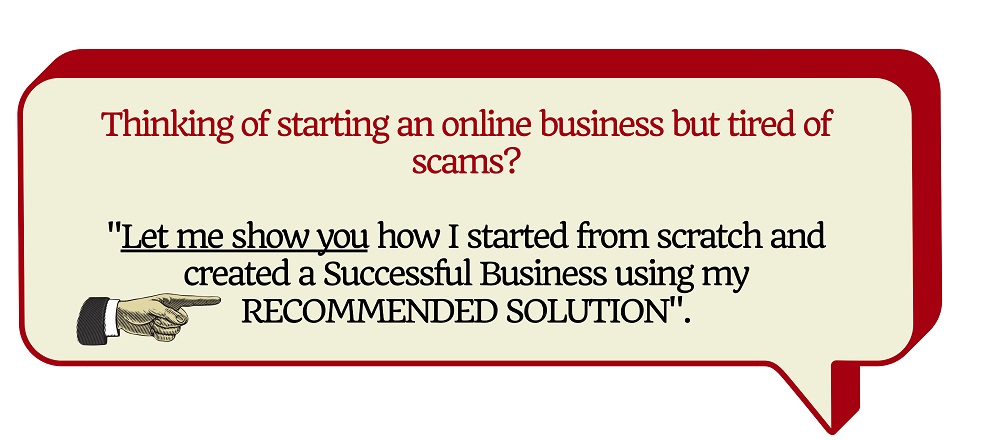 Similar Programs To Be Aware Of: