What is Noni By New Age?
This multi-level marketing business has been operating for over 2 decades and not so long ago, it rebranded itself. The product is popular, and you've most likely come across one of their bottles in health stores around your area.
Today we'll be reviewing Noni by New Age to see whether their income opportunity is profitable or if it's just another typical MLM that makes you chump change.
The fact that you've taken a moment to scrutinize this product before signing up should be applauded. You've done yourself a huge favour. Your due diligence will save you from potentially wasting your time and money.
A good bit of research always goes a long way in the fight against online scams. Creating a sustainable full-time online business is not difficult. You just need to know where to look.
Before we proceed I'd like to let you know that I'm not linked to Noni by New Age in any sort of way and I'm not trying to sell you this product.
Instead, I'd like to show you whether this reboot is worth your time and if it can make you any money…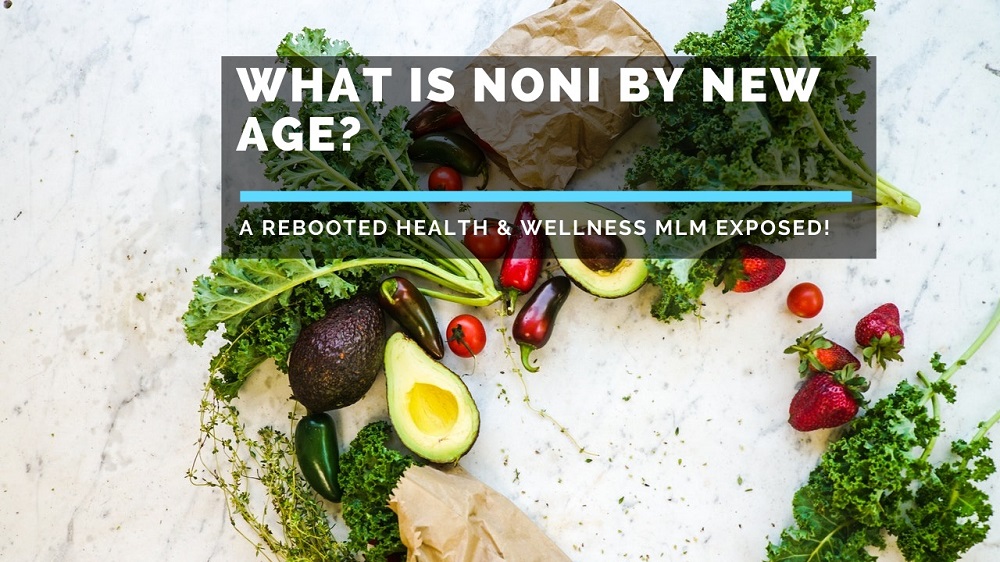 Noni By New Age Product Review
Name of Product:  Noni By New Age
Owner:  Kerry Asay
Type of Product:  Health and Wellness MLM Opportunity
Cost of Product:  Starter Kits from $299 to $365
Whi Is This Product Best For?  NOBODY!
Noni By New Age Product Summary 
Noni By New Age is a multi-level marketing program that specializes in health and wellness. The company has been operating for more than 2 decades, however, its longevity doesn't guarantee success for members (you). The problem with this program is that there's is a heavy focus on recruitment rather than retail sales.
There's also a compulsory auto-ship requirement that ties up your money in stock. Retails sales are dependant on the auto-ship. I wouldn't be surprised if this company comes under the regulator's radar.
Product Rating: 50/100
Who Is This Product Recommended For? Definitely Not!
Recommended: Discover How You Can Build a Full-Time 4-Figure Monthly Income With The Help Of Leading Experts. Everything Needed Can Be Found Here
Noni By New Age Background
Noni by New Age is a health and wellness multi-level marketing program. The company was originally established in 1996 under the brand Tahitian Noni. According to the company, they created an instant multi-billion dollar industry.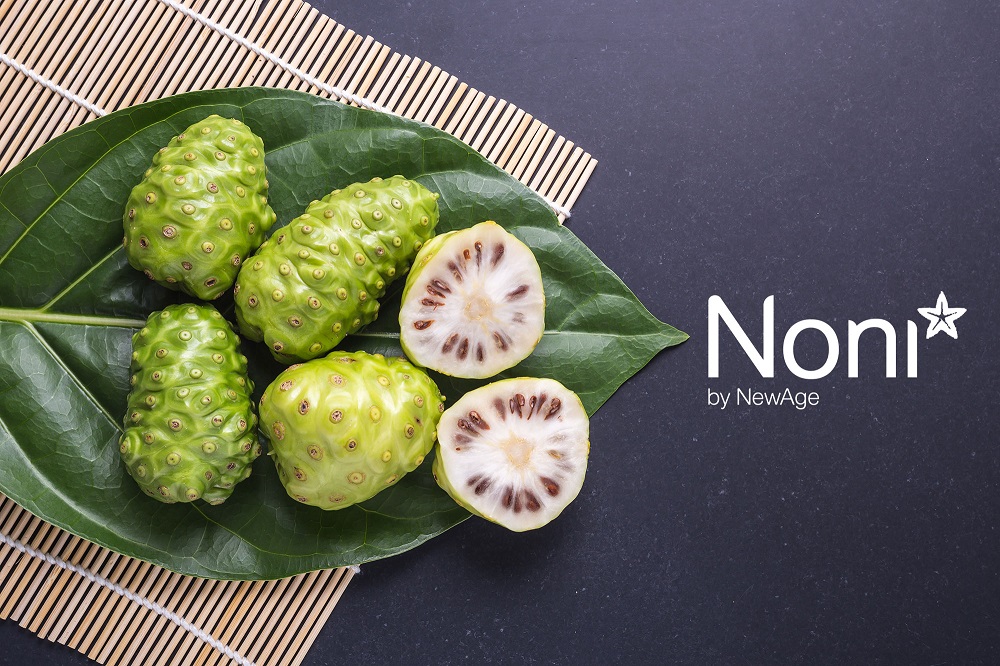 The founder of Tahitian Noni was Kerry Asay. In 2012, the company rebranded to Morinda, a program that focused on auto-ship recruitment for members.
Morinda was acquired in 2018 by a company called New Age Beverages, which is based in Denver, Colorado.
Kerry then step away from his executive role and swapped this for shares in New Age. After the acquisition, the company's name was changed to Noni by New Age. According to the website, the company's address is in Utah.
Noni by New Age is now run by Brent Willis, the CEO of New Age Beverages. I'd also like to highlight the company name, Morinda was scrapped but continues to be used on product branding and compensation details.
Noni By New Age Product Range
Tahitian Noni Juice was the initial product provided by Tahitian Noni and is still the leading product. The company then diversified into nutritional supplements for boosting energy, weight loss, vitamins, probiotics and minerals.
Their range also includes creams, gels and oils infused with CBD.
If you would like to look at the company's full range of products you can check out their product page here.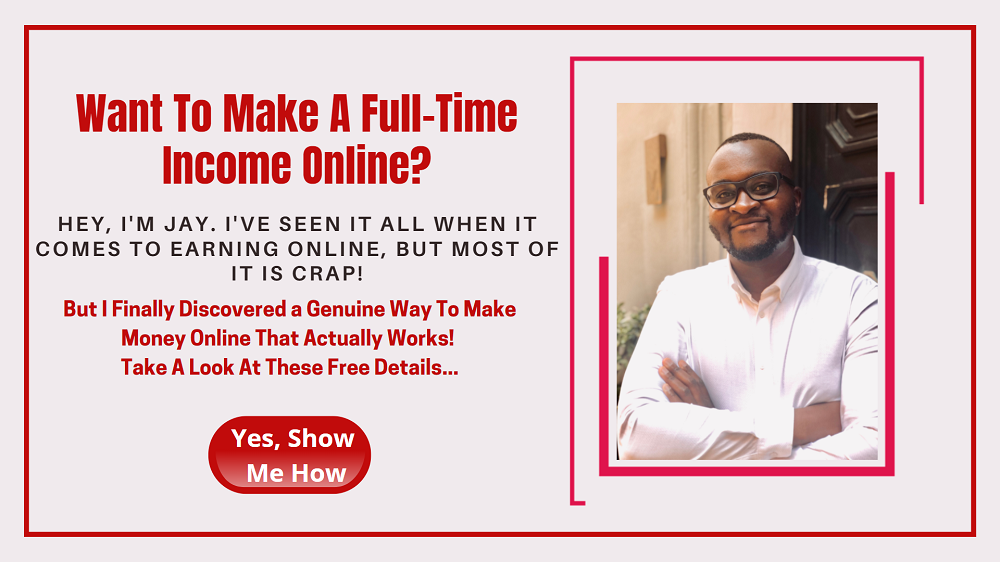 Does Noni By New Age Work?
Noni by New Age's and Morinda's compensation plan requirements differ in a few areas but share many similarities when it comes to focusing on an auto-ship recruitment scheme.
You can't access the compensation plan is you don't join the auto-ship program. Unfortunately, there's no way around that.
Another thing we'd like to highlight is that Morinda doesn't offer any qualifiers based on your retail sales volume, and this remains the same with Noni by New Age. Therefore, members don't get any incentives for selling more products.
Your retail sales each month will depend on the monthly auto-ship rather than your retail sales. As a result, this scheme is predominantly focused on recruiting, and we all know what the FTC says about that.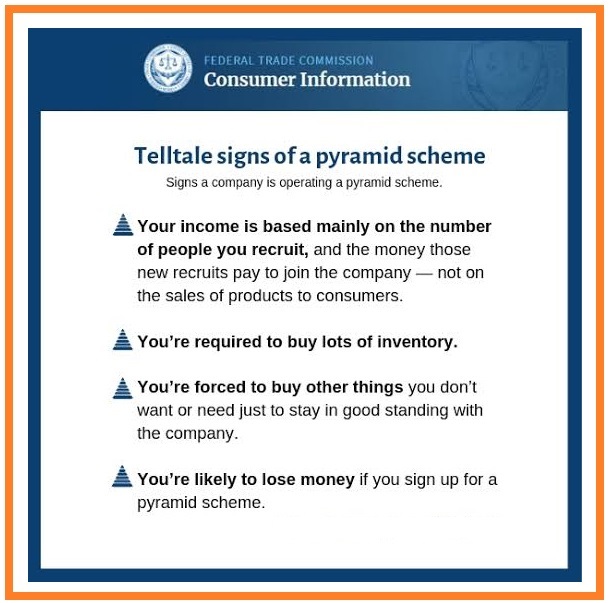 Unfortunately, this isn't a compensation plan which I would recommend. It feels like a waste of time evaluating the company's products if members aren't really bothering to sell the products.
How To Profit with Noni By New Age
Noni by New Age provides two methods to profit through their compensation plan-
Retail sales from auto-ship subscriptions or product sales.
Sales from your team and recruitment commissions.
Getting Started with Noni By New Age
The cost of membership isn't really clarified by the company. Their website displays a 90-Day Business Challenge which means that Noni by New Age provides a no-quibble money-back guarantee if your business does not succeed in 90 days.

The business package claims to have all the tools required to create a money-making business and it costs $299 – $365. 
The cost difference will be based on the type of products and quantities provided with each package.
Recommended: Everything Needed To Create Your Full-Time Online Business From Scratch Can Be Found Right Here
Noni By New Age Compensation Plan
Noni by New Age's compensation plan is similar to the previous brand, to the extent that they've kept the Morinda name on the material.
You will need to meet numerous requirements to earn bigger profits and bonuses.
Retail Commissions
The retail commission is the profit you earn from the cost difference between the wholesale price and retail price. You can sell products through your own website, which comes with the business package or you can sell them in person.
Residual Commissions
The bread and butter of this program's compensation plan come from the residual commission, which is the residual earnings from the sales and products bought by your team.
Each member that you recruit directly nets you 1% through the products that they buy each month. Your percentage increases as you grow your team and can go all the way up to 8%.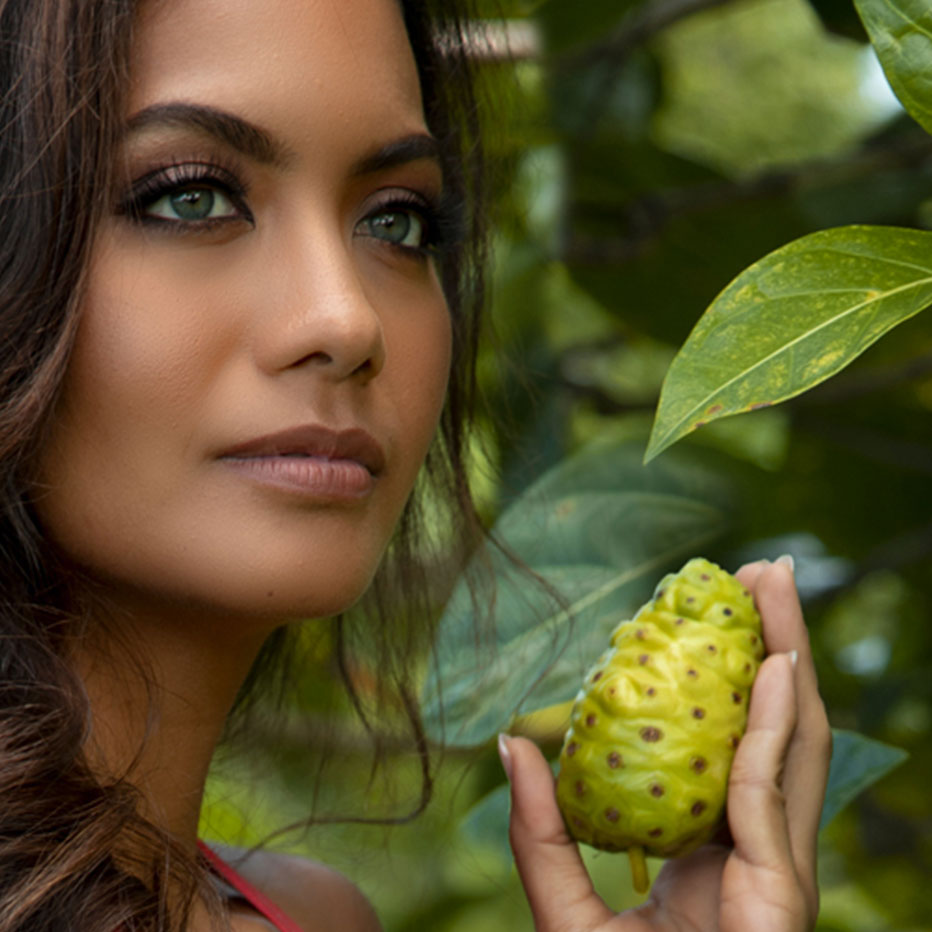 Fast Start Bonus Commissions
The Fast Start Bonus awards you a bonus for members that you recruit directly and when those members recruit more people up to 5 levels down.
The percentage is larger than the one from residual commissions and is paid for a maximum of 2 months.
TruPerformance Bonus Pool Commissions
The Bonus pool commissions are calculated on 2% of the company's profit performance but you will need to qualify for this.
If you're eligible, the bonus will be divided equally among all the members that are eligible for this commission.
Noni By New Age Exposed!
1). Monthly Auto-ship
Noni by New Age has a monthly auto-ship of $120, therefore, each month you will need to pay for $120 worth of products which has to be sold before the following month.
I'd advise staying away from programs with monthly auto-ships as you'll be losing cash before you start making it. The likelihood of selling the whole month's worth of stock before the following month is slim.
If you're not able to sell the stock for that month it will be moved into the next month which means that you'll be stuck with surplus stock. Therefore your money will be tied up in stock that you might or might not sell.
2). Overrated Products
Health and wellness products within the MLM niche are overrated. Consumers don't really value MLM products and can source less expensive alternatives online or in local health shops.
Multi-level marketing health products are also up against large brands already approved by the FDA and have been tested to meet strict standards.
As a result, it will be a challenge to promote and sell Noni by New Age.
3). Is Noni by New Age a Pyramid Scheme?
Their compensation plan is mostly based on recruitment. I wouldn't be surprised if the MLM regulators end up investigating this company and its MLM payout system.
Larger brands like Herbalife have come under the scrutiny of the FTC and were subject to a lawsuit after the FTC discovered that the company was incentivizing recruitment over retail sales, which is deemed to be a red flag.
Noni by New Age might not be a pyramid scheme, but the fact that the compensation plan is based on recruitment is a big warning sign.
Recommended: Tired Of Working In A Dead-End Job? Let's Get Your Passion Project Off The Ground
Advantages of Noni By New Age
The MLM program provided by Noni by New Age doesn't really offer any advantages. In their favour, the company has been established for a long time and were one of the companies that paved the way for herbal supplements in the MLM niche.
Is Noni By New Age a Scam or a Legit Business?
Noni by New Age is a genuine business which has been operating for more than 24 years and it will probably be around for a while.
Our issue with their program is the monthly auto-ship that keeps you at a financial deficit before your business is profitable. You might risk your money getting wrapped up in unwanted inventory if you don't manage to sell products. Auto-ship is a bad idea!
Their compensation plan is based on recruitment, and could soon be flagged by the FTC. Other MLM programs have landed in hot water for following the business model that Noni by New Age is using.
My recommendation is to steer clear of Noni by New Age. It's not worth your time or hard-earned cash.
How Do I Use The Internet to Make a Full-Time Salary?
I'm not a big fan of get-rich-quick schemes or MLM programs, let's just say that I've been caught short a few times.
Instead, an Amazon FBA Business is my leading recommendation for people that want to build a thriving full-time online business working from home.
Here are my reasons why…
There's no pressure to recruit family and friends, or anyone else for that matter.
Learn a unique method to source incredible, high profit, low-competition products that are virtually hidden from your competitors. 
You don't need to sell hundreds of different products to create lucrative profits with this fresh, exciting business model.
An Amazon FBA business can help you to…
Generate a 5-7 Figure Salary and become financially free from the limitations of a traditional day job. You can do this in less than 12 months!
If you want to find out how I did it, Click Here!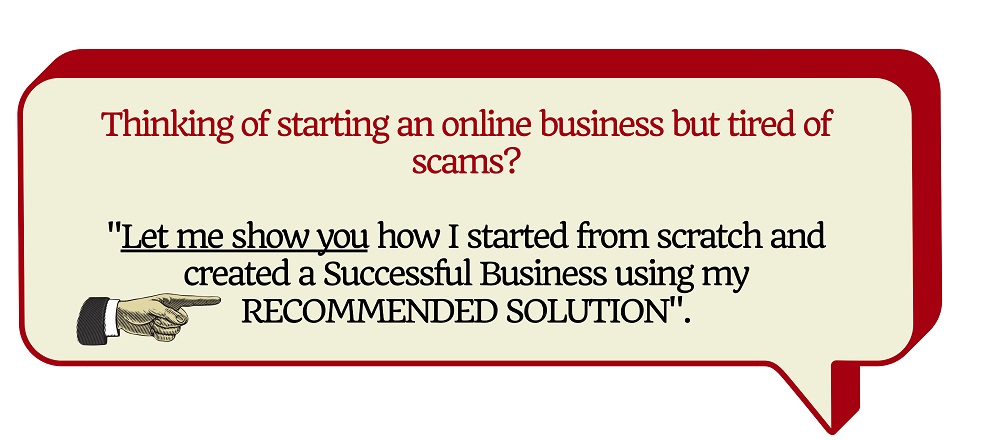 Similar Programs To Be Aware Of: