So you've come across yet another MLM Business and are wondering what is Neora products all about? It's a re-branded business, however, it's worth noting that MLM companies commonly do this. Why? Most likely, the previous brand wasn't performing as well as expected or the founders might have decided to go their separate ways.
Generally, MLM businesses are an updated version of an older model that needed to be changed for one reason or another. In this case, the company that we're reviewing today is a remodeled version of a brand that was supposedly on the brink of being exposed as a pyramid scheme. Yikes!
My review will reveal everything that you need to know about Neora before investing your time and money into their program.
The fact that you've taken a moment to scrutinize this product before buying it should be applauded. You've done yourself a huge favour. Your due diligence will save you from wasting money and time.
A good bit of research always goes a long way in the fight against online scams. Creating a sustainable full-time online business is not difficult. You just need to know where to look.
Before we proceed I'd like to let you know that I'm not linked to Neora in any sort of way and I'm not trying to sell you this product.
Instead, I'd like to bring to light what this business is really trying to sell you and if it's worth your time.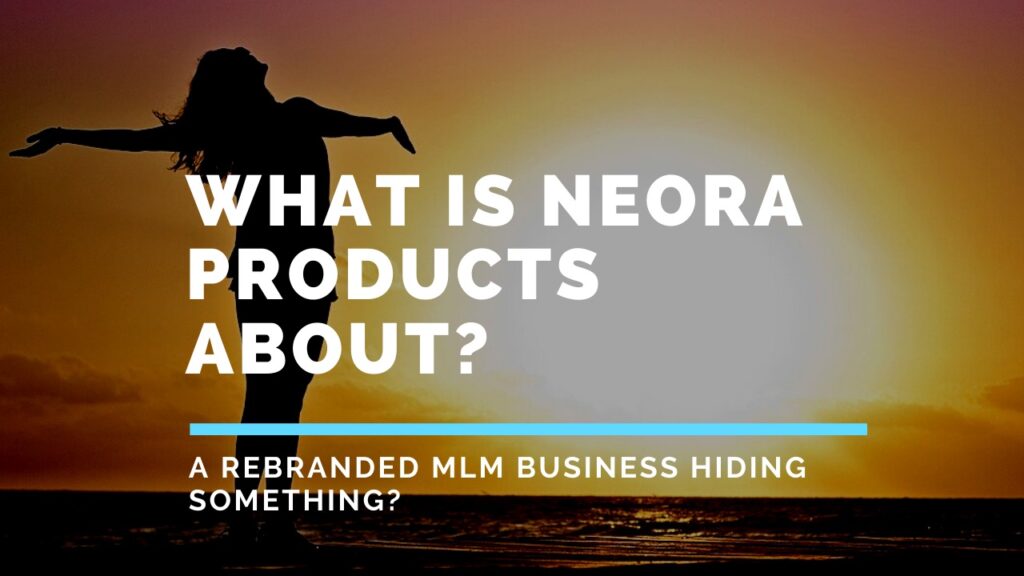 Neora Product Review
Name of Product: Neora
Owner: Jeff Olson
Type of Product: MLM Business Within The Health And Wellness Niche
Cost of Product: $200 per month for auto-shipments + numerous starter kits
Who Is This Product Best For? ABSOLUTELY NOBODY!
Neora Product Summary
These days, MLM or multi-level marketing business are a dime a dozen and one such company is Neora which centers its products around the health and wellness niche. Their main offerings range from anti-ageing creams to various skin care products.
Take it from me, if you're considering signing up to this venture then you should be aware that the profits are far too low to make this into a sustainable work from home gig, their income disclosure statement demonstrates this clearly.
One of the major pitfalls when trying to promote Neora products is that they're too costly and in some cases are more expensive than established brands. It's a tough sell.
Product Rating: 50/100
Would I Recommend This Product: Never!
Recommended: Discover How You Can Build a Full-Time 4-Figure Monthly Income With The Help Of Leading Experts. Everything Needed Can Be Found Here
Neora Program Explained
Neora is part of a long list of multi-level marketing companies that can be found online. The company's name used to be Nerium International but was recently changed. In addition to an affiliate membership program, they own a range of products specifically for health and wellness.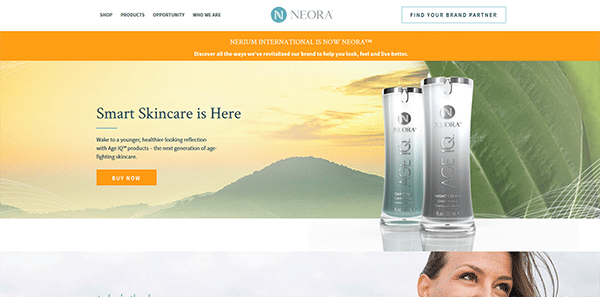 The business was established by a guy named Jeff Olson back in 2014 and is based in Texas. Nerium changed its name to Neora in 2019.
Part of the reason for the change of name was to broaden its product range as well as shift the emphasis from their main ingredient Nerium oleandrin which was used as part of the older brand name.
What Does Neora's Product Range Include?
So we already know that Neora is a health and wellness brand that focuses on skin care products. Within their product offerings you will find cleansers, several serums as well as anti-ageing lotions.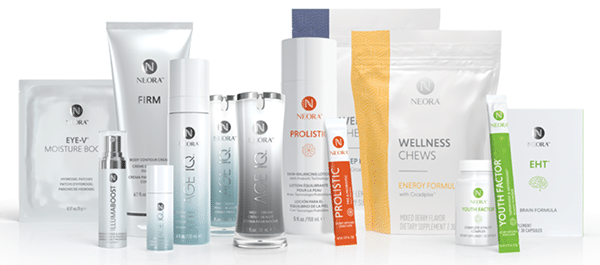 Below is a list of their popular products:
Beauty & Brains Set: This is their main product which contains an essential health and wellness kit comprising of serums, and night and day creams- ($300)
Age IQ Day Cream: a facial moisturizer that reduces fine lines and wrinkles- ($98)
IllumaBoost Brightening & Shield: this product adds a glow to your skin and hydrates it with rich ingredients- ($78)
Eye-V Hydrogel Patches: An extra hydration aid that minimizes wrinkles and targets saggy skin- ($55)
Below is a video that gives you more info about Neora's product range:
Are Neora's products popular?
Despite their expensive prices, Neora appears to be a popular product. You might come across their creams and serums on Amazon, with stellar customer reviews.
It seems that customers are willing to spend over the odds for these products, therefore, it might be easier to promote and sell them to your audience.
Recommended: Everything Needed To Create Your Full-Time Online Business From Scratch Can Be Found Right Here
How Do You Profit with Neora?
There's two techniques that can be used to profit with the Neora program:
Retail sales: buying their products at wholesale prices then selling them at retail prices. Your profit will be the difference between the 2 prices.
Recruitment sales: If you manage to recruit a team under you and they make sales, you will profit from their sales as well as subsequent signups.
Embarking on The Sales Journey With Neora
To get started with the program you will need to pay different fees to access the opportunity.
They are 4 different packages to consider-
Standard Starter Kit ($49.95) : Gives you access to various tutorials and marketing material.
Starter Pack ($500) : Includes all of the above + 13 Neora products valued at $950.
Builder Pack ($750) : In addition to tutorials and marketing material you are given 25 Neora products valued at $1,342.
Premium Builder Pack ($1,000) : In addition to tutorials and marketing material you are given 32 Neora products valued at $1,874.
The costs don't stop there! Every month you will also need to pay a PV or automatic-shipment of products worth $200.
You're committing an excess of $3,000 of your own money per year solely on products and on top of this, they are several other costs involved with selling the product range.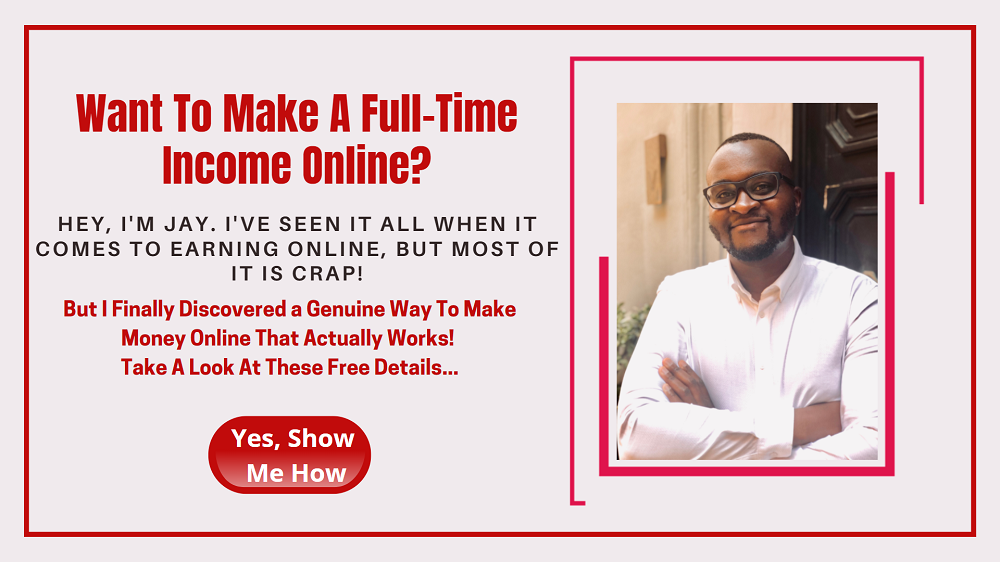 What Does Neora's Compensation Plan Look Like?
Neora's compensation plan is complex and follows a similar structure to the older company. I'll provide you with a simplified summary of the crucial bits.
I've broken down the plan into 5 important points to be aware of below-
Retail Sales: The commission for each sale is between 10%-20% but that will depend on the difference between the wholesale and retail price.
Customer Acquisition Bonus: You're awarded with a bonus between $16-$60 per week for each auto-ship order that is bought by one of your customers.
Personal Customer Commissions: If your downline achieves more than 200 PV in a month you will make a commission between 10%-25%.
Weekly Promoters Pool: You can also make a 2% commission per month on your total global sales, however, this is only available once you've reached a certain rank.
Lexus Bonus: If you reach the Senior Director rank or higher you are awarded a bonus of $1,000 per month that goes towards paying for a Lexus car.
Below is a comprehensive video with details of the compensation plan, and how you can apparently profit through it:
Neora Products Exposed!
1). Their Products Are Costly
When comparing Neora's range to alternative products online you will find that they are generally more expensive.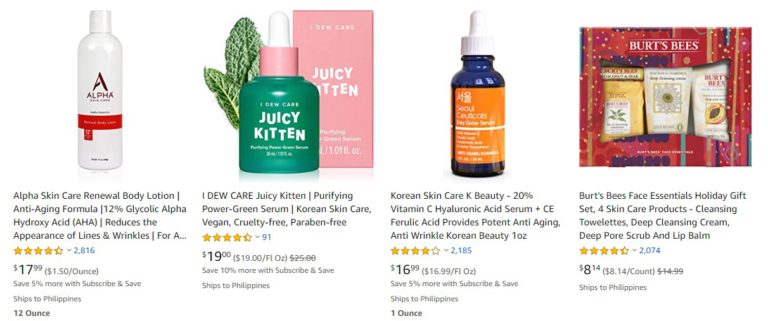 If you look at the above products on Amazon it's easy to see that Neora are charging a premium for similar creams and serums.
You can even find cheaper prices from the mainstream brands, therefore, it would be a tougher job trying to win over customers. Generally, people like to pay the lowest price for products.
The cheapest price for a Neora item is around $55 and ranges all the way up to about $300.
2). What is Auto-Ship?
We've already discovered that this venture is not going to be cheap to get off the ground. They are numerous costs involved. On top of buying stock, you will also need to pay various monthly fees, therefore, it will take some time to make back that money provided you don't run out of steam before you see any profits.
Each month, you will need to pay for $200 worth of products and try selling them before the following month's payment and consignment otherwise you will be stuck with a heap of products that you can't sell. Excess stock will soon become an expense if it can't be sold.
3). Poor Earning Potential
Neora's income disclosure statement leaves a lot to be desired. According to the statement the majority of its members (93%) make just $1,616 per year and only a small portion of members (1 in 209) make $15,000 per year.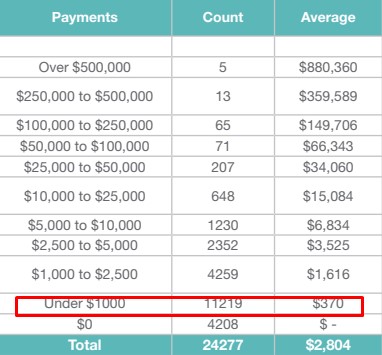 What does the above statement show?
It shows that the earning potential is minimal and probably won't get you a full-time salary. At most, you will make several hundred dollars per month, moreover, you will not turnover a profit until you sell enough products to recover the expenses for the monthly auto-ship consignments.
Recommended: Tired Of Working In A Dead-End Job? Let's Get Your Passion Project Off The Ground
Advantages of Signing Up To The Neora Program?
Neora is similar to the other health and wellness MLM businesses that we've previously reviewed. There's nothing unique about this opportunity and as such, there's very little to gain for your hard work.
Is Neora a Scam or a Legitimate Business?
To our relief, Neora is a genuine business. The rumors about Nerium International (the previous name) being a pyramid scheme were unfounded, however, if you're hoping to turn this opportunity into a full-time work from home business then you're better off looking elsewhere (I'll talk about this in a second).
The earnings for most of its members are very little and only total several hundred dollars in a good month. If you're hoping to be in the upper tier of earners, that make thousands per month, then you will need to try very hard to be that 1 person in every 209 people who makes it there.
The auto-shipments are probably the biggest drawback of this program. You will continue to receive products each month even if you are still trying to sell excess stock from the previous month/s.
The premium prices would also slow down sales given that customers are always on the look out for bargains.
I would not recommend this program as a viable or profitable online business. Naturally, that leads me to my next question…
How Do I Use The Internet to Make a Full-Time Salary?
I'm not a big fan of get-rich-quick schemes or MLM programs, let's just say that I've been caught short a few times.
Instead, Affiliate Marketing is my leading recommendation for people that want to build a thriving full-time online business working from home.
Here are my reasons why…
You can get started for Free.
There's no pressure to recruit family and friends, or anyone else for that matter.
You can create a business from virtually any product including the ones that you already buy. You are not limited to low-income programs or inferior products.
Affiliate marketing can help you to…
Generate a 4-Figure Monthly Salary and become financially free from the limitations of a traditional day job. You can do this in less than 12 months!
If you want to find out how I did it, Click Here!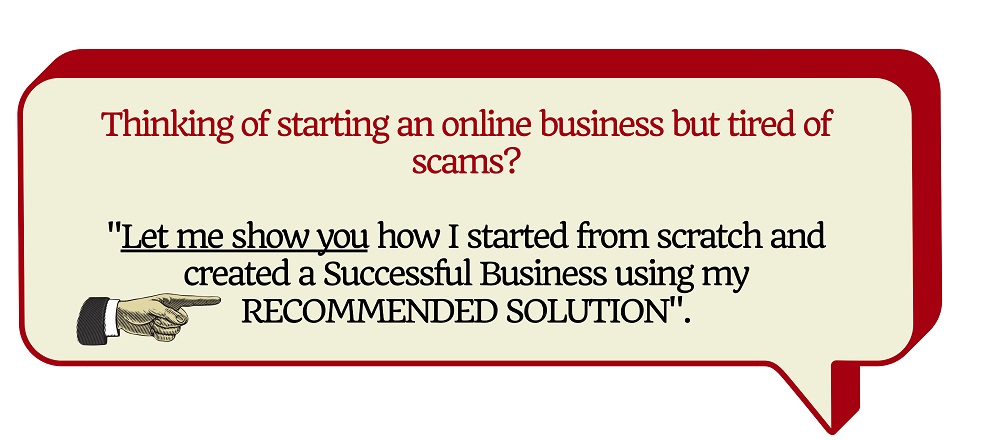 Similar Programs To Be Aware Of: