What Is Mobrog?
If you're considering taking surveys online to make some extra money then you've probably come across dozens of sites offering you the chance to do just that. Most paid survey sites have been operating for many years but are they worthwhile?
They all offer different amounts of pay and ask for various demographic requirements. Some of them pay promptly while others have higher payment thresholds. How do you choose the right survey company if all of them operate differently? Stick around and we'll simplify the selection process for you.
In today's review, we'll be looking at a survey platform called Mobrog to see if this opportunity provides a decent amount of money to justify the time that you will need to spend completing their surveys.
The fact that you've taken a moment to scrutinize this product before signing up should be applauded. You've done yourself a huge favour. Your due diligence will save you from potentially wasting your time and money.
A good bit of research always goes a long way in the fight against online scams. Creating a sustainable full-time online business is not difficult. You just need to know where to look.
Before we proceed, I'd like to let you know that I'm not linked to Mobrog in any sort of way and I'm not trying to sell you this product.
Instead, I'd like to show you whether this platform can generate the amount of money that you're after…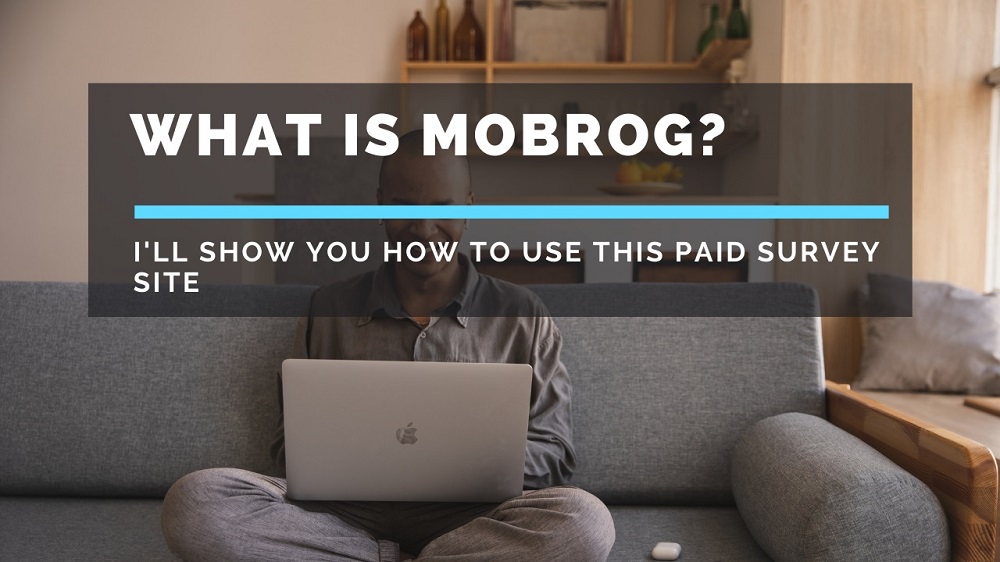 Mobrog Product Review
Name of Product: Mobrog
Owner: Splendid Research GmBH
Type of Product: Paid Survey Panel
Cost of Product: Free to sign up
Who Is This Product Best For? People who don't mind (or maybe enjoy) taking surveys
Mobrog Product Summary
Mobrog offers members the opportunity to take paid surveys and is a run by a market research firm based in Germany. The problem with this program is that you cannot rely on it to generate a full-time salary because the earnings are minimal. The number of available surveys is few and far between, therefore, reducing your earnings even further.
Product Rating: 50/100
Would I Recommend This Product? Not really!
Recommended: Discover How You Can Build a Full-Time 4-Figure Monthly Income With The Help Of Leading Experts. Everything Needed Can Be Found Here
Mobrog Explained
When I first heard of Mobrog I wasn't quite sure what to make of it. This paid survey site is operated by a market research firm named Splendid Research GMbH based in Germany.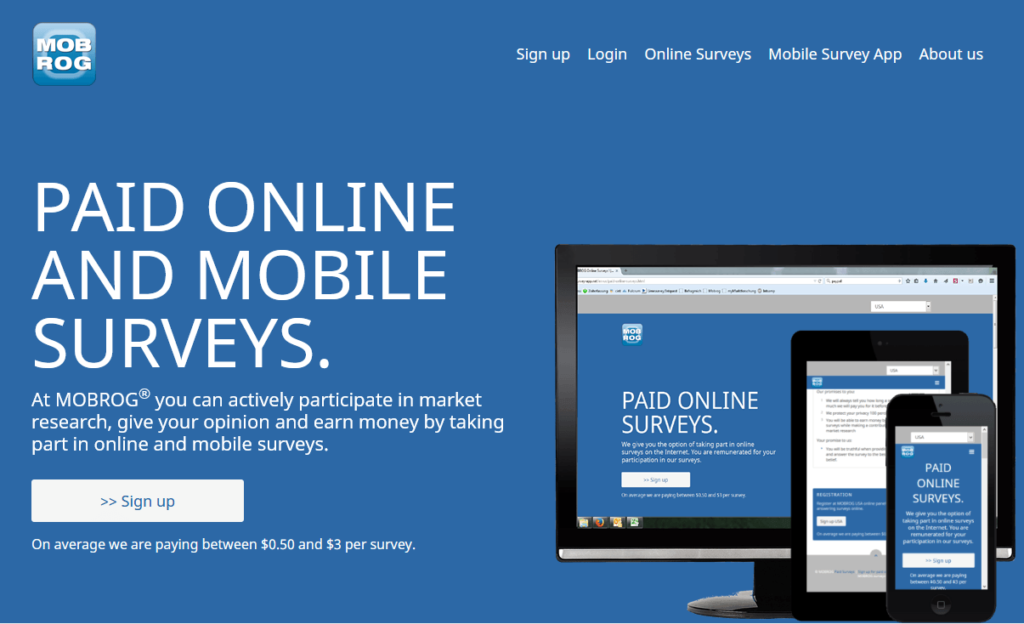 The company operates internationally and can be used in over 60 countries. It's refreshing to see that Mobrog's surveys are not limited to a small number of countries when compared to rival platforms that normally impose geographic restrictions.
Exploring Mobrog
To get started you can join Mobrog free of charge. The details required to start taking surveys are minimal. You'll need to provide information such as your name, email address, date of birth and so on.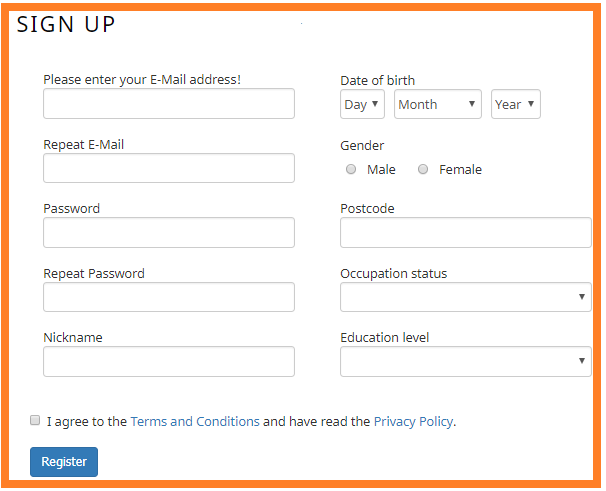 During the signup process, you'll be required to verify your email address. You also need to complete a separate form that requires you to provide a few background details about you. This information allows them to tailor the right surveys for you based on your demographics.
Below is a list of the details required:
Pastimes
Career
Preferred cuisines
Academic qualifications
Electronics
Taking Surveys With Mobrog
Your earning will be generated whenever you take a survey. Each one will take between 5 – 10 minutes to complete. Your payment will range between $0.50 to $3.00 depending on how many sections it contains. Longer surveys are rewarded with a bigger payout.
Mobrog is also very transparent about the amount of money you will earn. Unlike some of the other paid survey sites that I've encountered, they are no hidden fees to surprise you later on.
So far so good…
Recommended: Everything Needed To Create Your Full-Time Online Business From Scratch Can Be Found Right Here
Mobrog's Referral System
In addition to their paid surveys, the program also offers you the opportunity to make money if you recruit more members to join. You will be provided with a unique referral link after you've signed up.
You can share the link with family and friends to earn extra money if they sign up.
This bonus is only awarded to you once your new recruit successfully finishes three surveys. The company implemented this requirement to stop fake accounts from being created.
If your recruit joins and takes three surveys, you will be paid $1.
Mobrog's Contests
The survey site also holds various contests that you can take part in via their social media accounts. The contests are not hosted through their site, you'll need to look out for them on social media.
The contests are held once per month and if you play you can win between $5 to $10. The contests last for approximately 1 minute each and if you're the winner, the cash is credited to your balance automatically.

How Much Can You Earn With Mobrog?
Paid surveys taken through their site can make you up to $3 per survey and will require between 5 to 10 minutes to do. However, this might not always be the case with every survey, therefore, a realistic amount would be several cents to $1 for the majority of surveys.
If you take into account the above figures, your earnings will not exceed $3 per hour even if you took all the surveys open to you.
Mobrog's Mobile App
The program also has a mobile app for Android and iOS devices. Therefore, you can take surveys whilst on your daily commute or if you're out and about.
The app is quite easy to navigate and is as user-friendly as the site itself. However, several users have complained about small technical glitches.
Withdrawing Funds
Once you've taken a few surveys, I'm sure you'll be eager to get your hands on that hard-earned cash. Your account balance needs to be at least $4 before you can withdraw funds. Mobrog pays members through PayPal. This is the only method of payment currently available.
Is Mobrog The Right Product For You?
Mobrog is designed for people that don't mind (or maybe enjoy) taking surveys. The company is genuine, however, don't give up your day job just yet as you will not make a full-time salary through this platform.
Recommended: Discover How You Can Build a Full-Time 4-Figure Monthly Income With The Help Of Leading Experts. Everything Needed Can Be Found Here
Mobrog Exposed!
1). Limited Amount of Surveys
One of the biggest complaints about Mobrog is the scarcity of available surveys. Platforms that provide these type of surveys are designed to only accept a specific amount of participants and once that figure is reached, the survey gets closed.

Therefore, as soon as a new survey goes live, your finger needs to be on the pulse. You'll be racing with hundreds of members to try and secure a spot.
2). Minimum Earnings
Mobrog's payment rates are nothing unique or better than the competition. The reality is that their rates are comparable to the long list of alternative survey sites out there.
Paid surveys don't pay much money and Mobrog is not an exception. This is because survey companies are paid according to volume, therefore, their clients will pay them for a set number of people to take their surveys.
A small percentage of the fee paid by the clients is actually paid to the participants. For example, if a client pays $200 for a survey that needs 200 participants, a fraction of that fee will then be divided among 200 members, therefore, you'll be receiving much less than a dollar.
If $40 is paid to the members, it would be divided by 200. Therefore, each member would receive 20 cents.
Advantages of Mobrog?
1). Low Payout Threshold
Generally, most surveys companies impose high withdrawal thresholds between $10-$25. Mobrog has taken a different stance and only requires members to reach $4 to withdraw their money. Payments are made through PayPal.
2). Program is Easy To Follow
Mobrog has streamlined its program to offer members a simple way to make money. The company offers a referral scheme, paid surveys and that's it. This might not sound like much but it's actually a good deterrent from other distractions. It means that you can focus on surveys efficiently whilst on the platform.
Other sites will bombard you with various other worthless tasks that offer minimal rewards.
Recommended: Tired Of Working In A Dead-End Job? Let's Get Your Passion Project Off The Ground
Is Mobrog a Scam or a Genuine Company?
Thankfully, Mobrog is a genuine survey site. The company has been operating for many years and are well known in the survey industry.
However, their income opportunity will not provide you with a full-time salary.
The earnings are very low but that's a common fact about paid survey sites.
There's also the problem of a low amount of available surveys, especially if you use the site during peak times. You'll be racing with other members to get a spot, then you'll need to finish the survey quickly before it gets taken down.
Nonetheless, Mobrog is a decent little side hustle to earn a few dollars online every now and again. But don't rely on it to replace your day job.
How Do I Use The Internet to Make a Full-Time Salary?
I'm not a big fan of get-rich-quick schemes or paid survey sites, let's just say that I've been caught short a few times.
Instead, Affiliate Marketing is my leading recommendation for people that want to build a thriving full-time online business working from home.
Here are my reasons why…
You can get started for Free.
There's no pressure to recruit family and friends, or anyone else for that matter.
You can create a business from virtually any product including the ones that you already buy. You are not limited to low-income programs or inferior products.
Affiliate marketing can help you to…
Generate a 4-Figure Monthly Salary and become financially free from the limitations of a traditional day job. You can do this in less than 12 months!
If you want to find out how I did it, Click Here!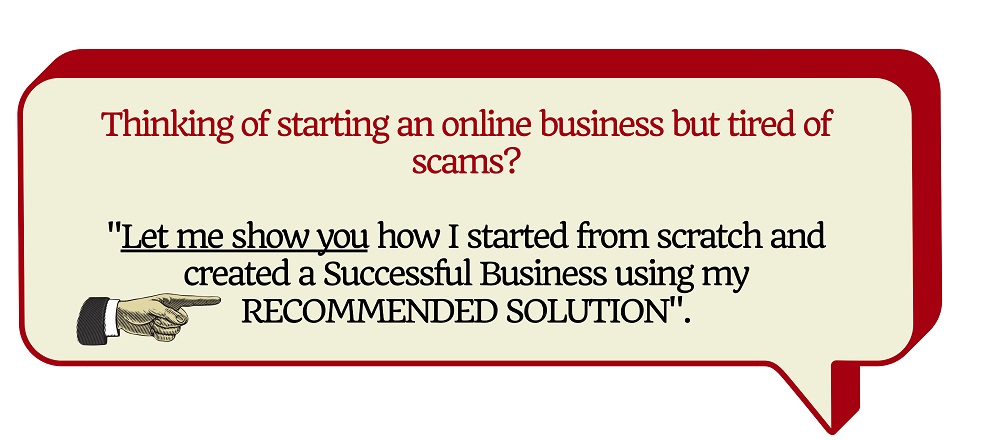 Similar Programs To Be Aware Of: