What Is Mining Up?
Cryptocurrency investment schemes are on the rise again thanks to Bitcoin's surge in value in the past few years. A lot of people have profited hugely as a result of this.
Cryptocurrencies require you to either make a direct investment or you'll have to mine the damn thing with computer hardware. This would explain why the cost of graphics cards has increased. A quick online search on sites like eBay and Amazon will show that the latest ones are out of stock.
It doesn't come as a shock that cryptocurrency is being mined to maximise on the current uptrend.
What happens if you don't have the facilities to mine it or don't have enough money to invest? Apparently, you can participate in a program that places your money into a mining pool and divides the profits.
Something about this doesn't sound right.
The program that we're talking about is Mining up. Let's go ahead and review them shall we.
The fact that you've taken a moment to scrutinize this product before signing up should be applauded. You've done yourself a huge favour. Your due diligence will save you from potentially wasting your time and money.
A good bit of research always goes a long way in the fight against online scams. Creating a sustainable full-time online business is not difficult. You just need to know where to look.
Before we proceed, I'd like to let you know that I'm not linked to Mining Up in any sort of way, and I'm not trying to sell you this product.
Instead, I'd like to unravel everything that this scheme is not telling you…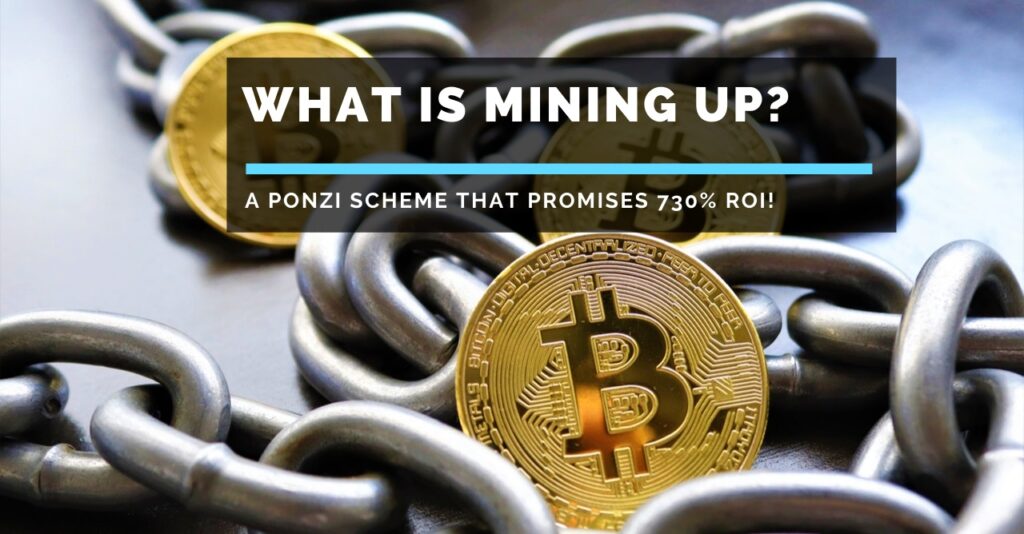 Mining Up Product Review
Name of Product: Mining Up
Owner: Not Known
Type of Product: Cryptocurrency Mining Pool Ponzi Scheme
Cost of Product: Invest at least $9
Who Is This Product Best For? NOBODY!
Mining Up Product Summary
Mining Up claims to be an investment program that offers an ROI of 730%, but it's actually a Ponzi scheme. The program incentivizes members to recruit more people, and it doesn't appear to be a genuine business.
Product Rating: 1/100
Would I Recommend This Product? No!
Recommended: Discover How You Can Build a Full-Time 4-Figure Monthly Income With The Help Of Leading Experts. Everything Needed Can Be Found Here
Mining Up Background
Mining Up is a multi-level marketing business that specializes in cryptocurrencies. However, the problem with this program is that it's not actually investing your money!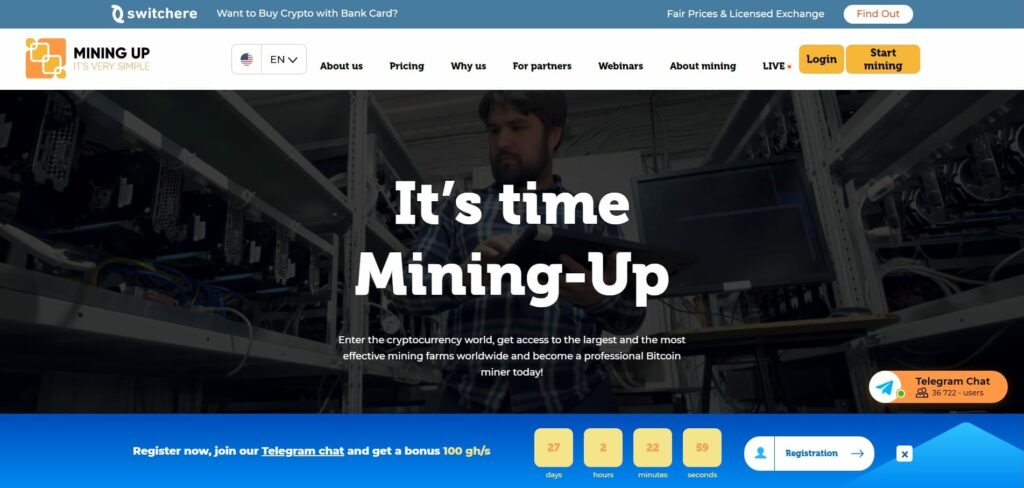 Instead, your funds are supposedly placed into a mining pool to create profits. You select your preferred cryptocurrency to mine from a choice of 4, invest the required funds and in an ideal world, earn the ROI of 730% as promised.
This all sounds too good to be true so let's investigate this opportunity to find out what's really going on.
The first thing we did was to try to find out the details of the founder/s and the people running this program. I wasn't shocked that I couldn't find any traces of the owners. Doesn't this sound suspicious?
Mining Up's domain name was anonymously registered in December 2019 and it stayed dormant for approximately 1 month before signs of traffic started showing up.
The majority of the website traffic is from Estonia which corresponds with the address provided by the company in Tallinn, Estonia. My guess is that the program's members are based in that country. There's also traffic from Russia, Japan and Brazil.
Mining Up Product Range
I'm not shocked to see that Mining Up does not have any retail products and services. Their mining pool doesn't offer enough to be deemed as a product. This is a big warning sign.
Therefore, your only option to potentially earn money through the program is to pump your funds into the mining pool.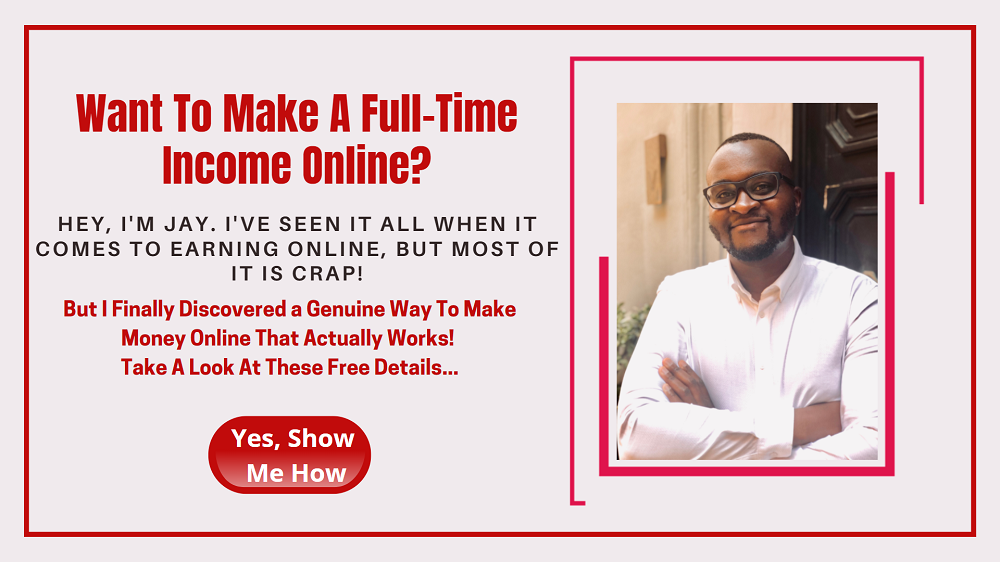 Does Mining Up Work?
Okay, let's dig into this program a bit deeper to see what's really going on.
For starters, we need to know whether the program has got any other income streams other than the investments from members.
Unfortunately, they don't. There's no proof that the company is generating revenue from other sources to pay members the advertised returns.
The next thing we need to find out is company's background.
Again, I couldn't find any details online about the person or people behind this program. Yes, the cryptocurrency market is founded on anonymity, however, we have to remember that Mining Up is a multi-level marketing company as well. Therefore, the regulators require them to disclose the details of the founders.
The final thing I'd like to highlight is whether members are offered incentives to sell Mining Up.
Unfortunately not. The program offers zero value. The income opportunity works on the premise of recruiting more members and getting them to pay money into the mining pool.
As a result, if you recruit, you will move up a level and no longer be at the bottom of the pyramid. Any recruits will now be positioned beneath the recruiter (you) and will need to recruit their own members to move up the pyramid and earn money.
Therefore, you will not make any money if you remain at the bottom.
Similar to other Ponzi schemes, the funds will dry up when the members stop recruiting. If there's no recruitment, the program will have to shut down. The owners will pay members at the top of the pyramid, which will most likely be themselves. From there, they will cook up a dumb policy to stop the remaining members from cashing out.
The company will then be shut down and then be rebranded into another product. This is the basis of pyramid schemes like Mining Up.
How To Profit with Mining Up?
Mining Up claims that members can earn money through the strategies listed below: 
Profit from returns on investment (ROI)
Earn commissions from recruiting more members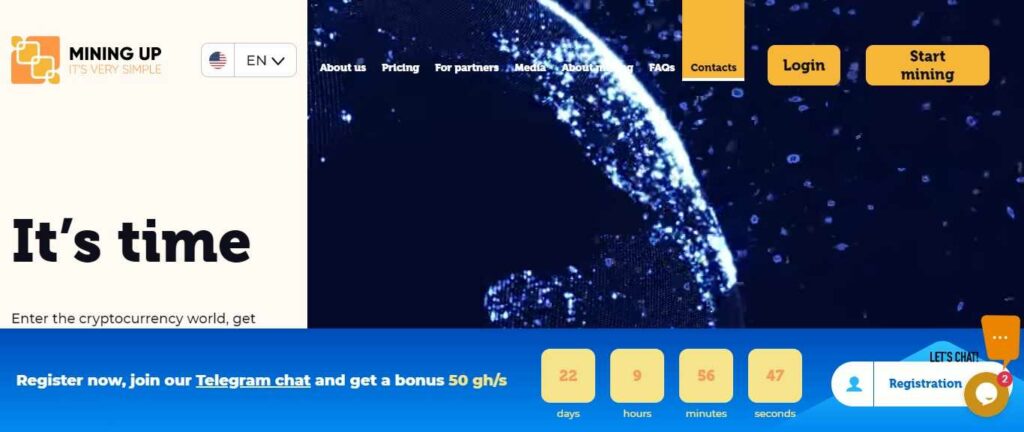 Getting Started with Mining Up
Mining Up is free to sign up, but if you want to access their opportunity to make money, you'll need to invest at least $9.
You have a selection of 4 different investment packages. The packages pay you with a specific cryptocurrency (more details on this below).
The 4 packages are shown below-
Ethereum Investment Package: Invest at least $9. Get paid with Ethereum.
Bitcoin Investment Package: Invest at least $10. Get paid with Bitcoin
Litecoin Investment Package: Invest at least $10. Get paid with Litecoin.
Dogecoin Investment Package: Invest at least $10. Get paid with Dogecoin.
Each of the above packages will supposedly reward you with an ROI of 730% over a 1-year window.
Recommended: Everything Needed To Create Your Full-Time Online Business From Scratch Can Be Found Right Here
Mining Up Compensation Plan
Mining Up uses a uni-level compensation system to calculate the incentives for the MLM portion of the program's compensation plan.
If you've not come across a uni-level structure, we'll give you a breakdown below.
You will be positioned at the top of your team and you'll also be another member's recruit.
Your personal recruits are positioned beneath you on the first level.
If your first level recruits end up recruiting more members, they'll be placed on the second level. They will become your Level 1 members first level.
The structure is capped at 3 levels.
Your commissions are calculated on the investment percentage made by your downline (your team members)-
Level 1: 7% of your direct recruits.
Level 2:  2% from members on the second level 
Level 3: 1% from members on the third level  
That concludes Mining Up's compensation plan.
Mining Up Exposed!
1). Who Are The Owners?
The biggest alarm bell is that we don't know anything about the founders of the company. As such, this program has little credibility and trust.
The main reason why the owners keep their details secret is to make an exit when the company collapses. They also don't want to be held accountable.
2). A Recruitment Machine!
Mining Up's incentives are focused on members recruiting more members. You are sold the idea that you will make bigger profits if you recruit more members. It's a pipe dream!
This program is no different from the other Ponzi schemes we've reviewed. The members at the bottom of the pyramid (you) will not make any money because it will dry up long before it ever trickles down to the bottom.
Take a look at the guidelines shown below from the FTC: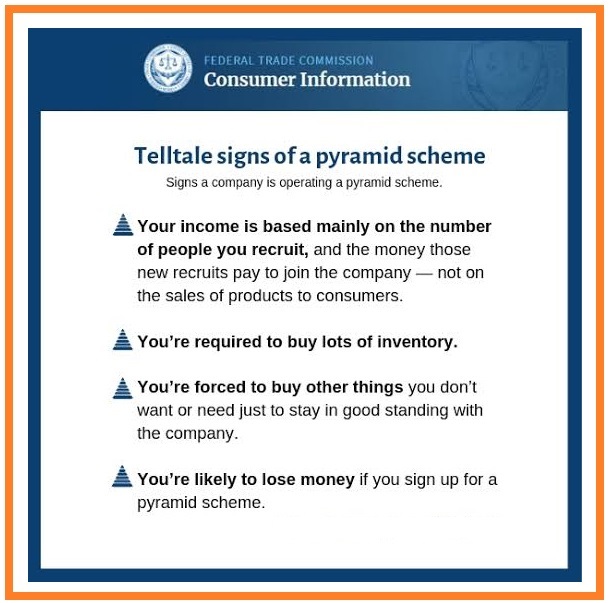 3). Is There Other Income?
Mining Up has not given us evidence that it's making money from other sources for members that invest in the mining pool. The main and only source of revenue for the company is the money invested by newly recruited members.
Recommended: Tired Of Working In A Dead-End Job? Let's Get Your Passion Project Off The Ground
Advantages of Mining Up
Mining Up comes with zero advantages. It's nothing more than a Ponzi scheme.
Is Mining Up a Scam or a Legit Business?
At this stage, it's safe to say that Mining Up is a scam. It pretends to be an investment scheme that you can leverage by investing in a mining pool. Supposedly, it only requires you to place a bit of money into it and receive a return on investment in 1-2 years. By then, the owners would have run away and started up another Ponzi scheme elsewhere.
The program has not given us evidence that it's generating revenue via crypto mining or other types of investments such as trading. The only way for the company to make money is through investments from new members. A major part of this business model is recruitment.
The is a big no-no according to the MLM regulators!
My advice is to steer clear of Mining Up, it's a waste of time and money.
How Do I Use The Internet to Make a Full-Time Salary?
I'm not a big fan of get-rich-quick schemes or Cryptocurrency MLM programs, let's just say that I've been caught short a few times.
Instead, an Amazon FBA Business is my leading recommendation for people that want to build a thriving full-time online business working from home.
Here are my reasons why…
There's no pressure to recruit family and friends, or anyone else for that matter.
Learn a unique method to source incredible, high profit, low-competition products that are virtually hidden from your competitors.
You don't need to sell hundreds of different products to create lucrative profits with this fresh, exciting business model.
An Amazon FBA business can help you to…
Generate a 5-7 Figure Salary and become financially free from the limitations of a traditional day job. You can do this in less than 12 months!
If you want to find out how I did it, Click Here!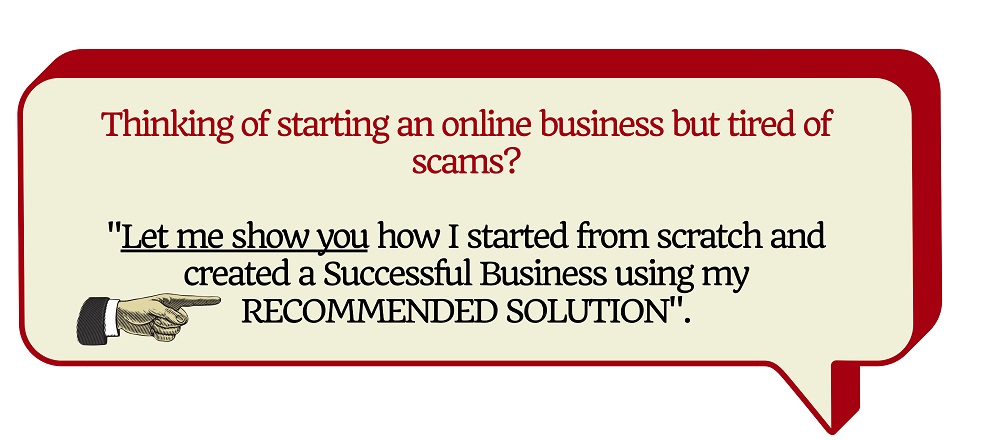 Similar Programs To Be Aware Of: