Is Cyberchain a Scam?
I spend a lot of time exposing MLM cryptocurrency pyramid schemes. Why? Because I've once been a victim to these scams. They seem to be everywhere online and are not showing any signs of slowing down.
It's annoying to see that most of these schemes are actually rebranded versions of previous scams. The moment one gets exposed, the owners simply shut it down for a few months then relaunch it under a different name. Usually, they don't even bother changing the content.
In today review we'll be checking out one such program called CyberChain, a rebrand of another pyramid scheme that has already been exposed.
The fact that you've taken a moment to scrutinize this product before signing up should be applauded. You've done yourself a huge favour. Your due diligence will save you from potentially wasting your time and money.
A good bit of research always goes a long way in the fight against online scams. Creating a sustainable full-time online business is not difficult. You just need to know where to look.
Before we proceed I'd like to let you know that I'm not linked to CyberChain in any sort of way and I'm not trying to sell you this product.
Instead, I'd like to show why investing with this rebranded program is a bad idea…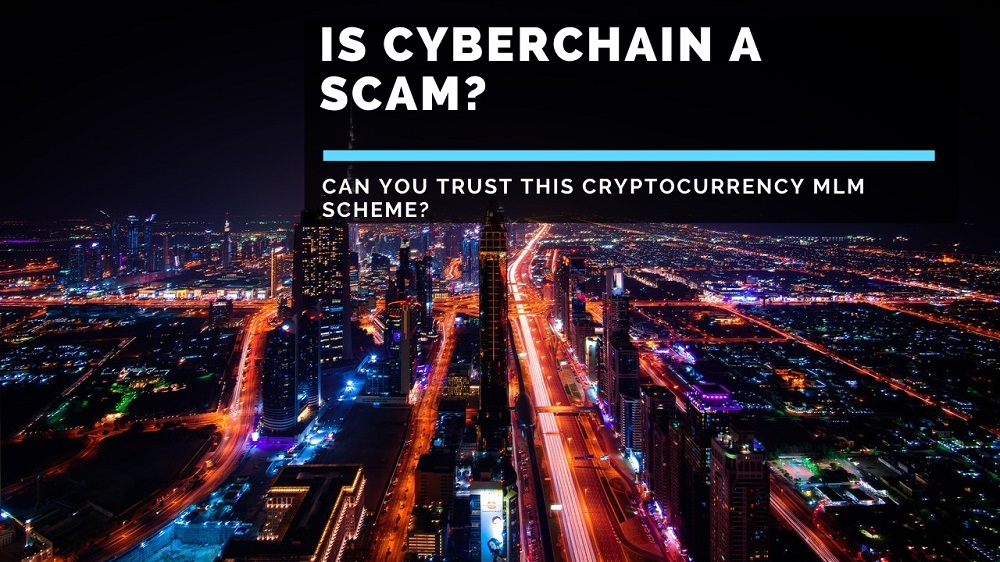 CyberChain Product Review
Name of Product: CyberChain
Owner: Andreas Kartrud (Supposedly)
Type of Product: Cryptocurrency MLM Investment scheme
Cost of Product: 100TRX
Who Is This Product Best For? NOBODY!
CyberChain Product Summary
CyberChain claims to be Cryptocurrency Investment scheme using an MLM business model. However, it's nothing more than a rebrand of another Pyramid scheme called TronChain, which we've also reviewed. Both programs share similar features and are run by an infamous scammer.
Product Rating: 1/100
Would I Recommend This Product? Definitely Not
Recommended: Discover How You Can Build a Full-Time 4-Figure Monthly Income With The Help Of Leading Experts. Everything Needed Can Be Found Here
CyberChain Background
According to CyberChain, it's a cryptocurrency investment scheme that uses a multi-level marketing program. The company uses Tron (TRX) as its preferred cryptocurrency. Tron is a genuine cryptocurrency just like Ethereum or Bitcoin.
The website does not divulge anything about the founder of the company or how the program actually works. You're asked to register without being given much information about the company's background.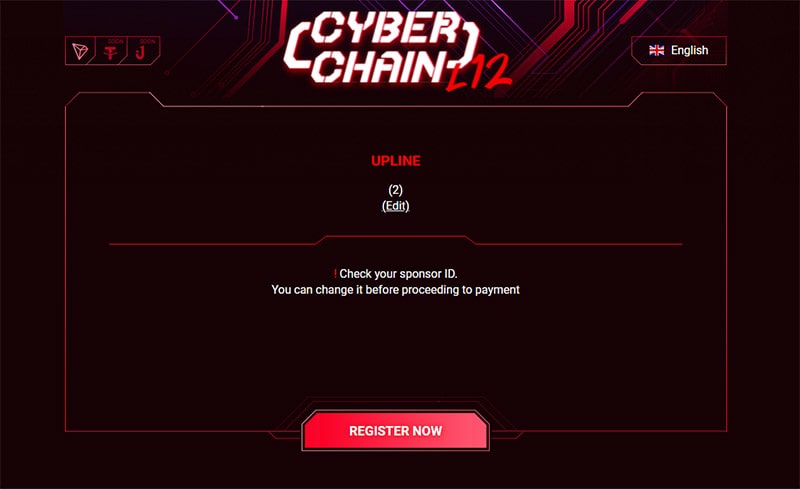 A quick WhoIs search of the website's domain reveals that it was registered on the 11th of August 2020. The domain's owner is listed as SwissCoin. There's also a partial address listed in Skane, Sweden.
The above information might seem insignificant but it actually tells us a few important things. SwissCoin was a program created by Andreas Kartrud which turned out to be a Ponzi scheme. SwissCoin has been used to register several programs such as TronChain and EtherChain.
Both programs were launched between June and August 2020. It turns out that both were actually smart-contract Ponzi schemes that siphoned money from innocent victims over several months. TronChain only lasted for less than 30 days from its go-live date.
They are several reasons to indicate that TronChain rebranded to CyberChain after the program failed.
CyberChain Product Range
I wasn't expecting to find anything of value and I was correct. CyberChain does not come with any retail products or services. The only option to access the compensation plan is if you pay for the membership. You will need to invest a large chunk of money to get the maximum benefits.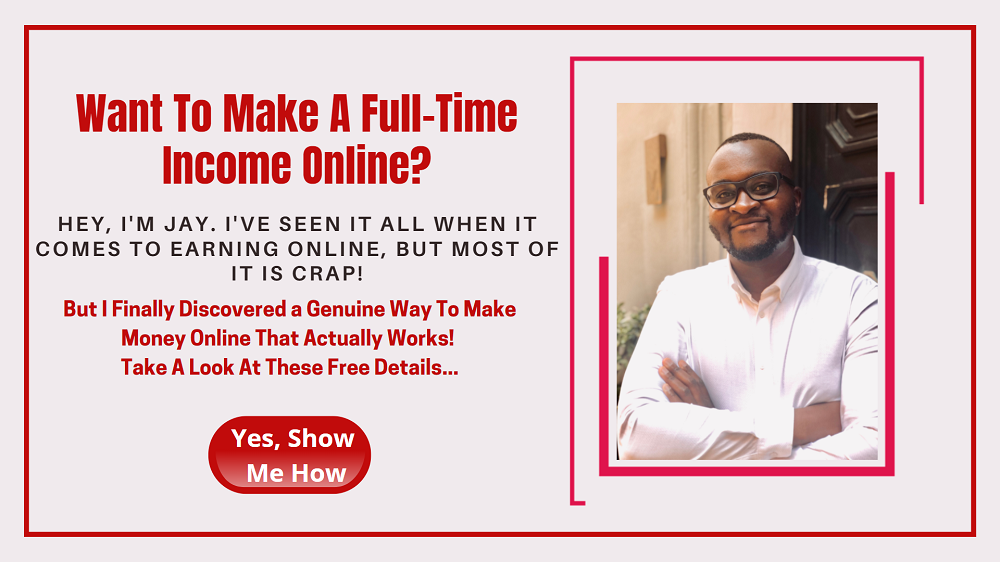 Does CyberChain Work?
Andreas Kartrud's online strategy can be monitored via his YouTube channel. His latest video is named Eclipcity Introduction and shows that he is now based in Montenegro instead of Sweden.
According to him, Eclipcity works as a "blockchain platform aggregator", it's another term for Ponzi factory.
Andreas initial smart-contract scheme was EtherChain. TronChain was an offshoot of EtherChain and now CyberChain is doing the same thing.
These Ponzi schemes seem to feed off each other, or at least the ones that have managed to survive. Andreas moves the investments from one scheme into the other.
We've already seen 3 Ponzi schemes from Andreas and I suspect that he'll continue creating more of them as long as new members keep signing up.
However, if the recruitment dries up this will stop the money coming in, and guess what happens? The programs will collapse and Andreas will have to shut them down. Will Andreas launch more Ponzi schemes? Chances are, he will as long as he can continue to snatch money from new members.
How To Profit with CyberChain
There's just 1 method to earn cash through CyberChain and that's through recruiting more members. These investments keep the money flowing through the program and also pay members higher up the structure.
You will not earn a single cent if you remain at the lowest level of the pyramid.
Getting Started with CyberChain
The program is free to join, however, you need to invest at least 100TRX, which is equivalent to $3.20 USD at the time of this writing, if you want to get the financial benefits of the compensation plan.
Supposedly, you can access the maximum benefits of the scheme if you invest 2,335,900TRX, which is equivalent to $77,441 USD at the time of this writing.
Recommended: Everything Needed To Create Your Full-Time Online Business From Scratch Can Be Found Right Here
CyberChain Compensation Plan
CyberChain claims that members are guaranteed to earn a return on investment, which will be based on their original investment. This money will give you a position in the pyramid as shown below.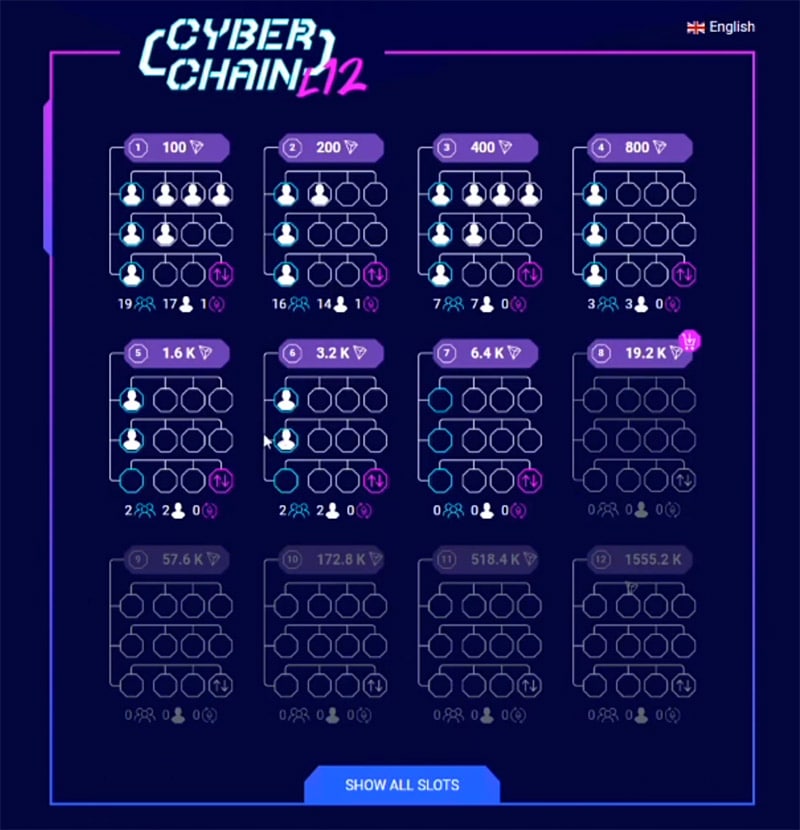 The compensation is calculated according to a 12-tier 3×2 matrix cycler.
You will be positioned on the top level of the matrix and 3 positions will be created beneath you. The positions can be taken up by members either directly or indirectly, but each member will have to invest a minimum of 100TRX.
Half of the TRON investment is awarded as your commission.
Therefore, the positions will need to be filled up by members investing at least 100TRX. Once you've achieved 12 positions, you'll be rewarded with a commission of 600TRX.
Below is an illustration of the matrix cycler: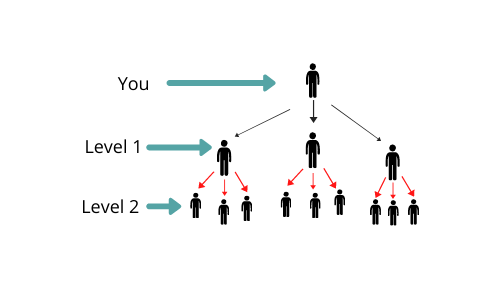 Below is a summary of the tier 2 to 12 investment and commission structure:
Tier 2: Earn 1,000 TRX and a new tier 2 cycler position if you invest 200 TRX
Tier 3: Earn 2,000 TRX and a new tier 3 cycler position if you invest 400 TRX
Tier 4: Earn 4,000 TRX and a new tier 4 cycler position if you invest 800 TRX
Tier 5: Earn 8,000 TRX and a new tier 5 cycler position if you invest 1,600 TRX
Tier 6: Earn 16,000 TRX and a new tier 6 cycler position if you invest 3,200 TRX
Tier 7: Earn 32,000 TRX and a new tier 7 cycler position if you invest 6,400 TRX
Tier 8: Earn 96,000 TRX and a new tier 8 cycler position if you invest 19,200 TRX
Tier 9: Earn 288,000 TRX and a new tier 9 cycler position if you invest 57,600 TRX
Tier 10: Earn 864,000 TRX and a new tier 10 cycler position if you invest 172,800 TRX
Tier 11: Earn 2,592,000 TRX and a new tier 11 cycler position if you invest 518,400 TRX
Tier 12: Earn 7,776,000 TRX and a new tier 12 cycler position if you invest 1,555,200 TRX
CyberChain Exposed!
1). Blatant Pyramid Scheme!
CyberChain's compensation plan is mainly focused on recruiting more members, which is a big warning signal. The regulators, such as the FTC, state that all multi-level marketing businesses should primarily concentrate on retail products and services instead of predominantly incentivizing recruitment.
CyberChain does not offer any products or services which means that it's a pyramid scheme, focused on recruitment so that new members can pump money into the program and keep it circulating.
Below are the guidelines from the FTC to gauge whether you're dealing with a pyramid scheme: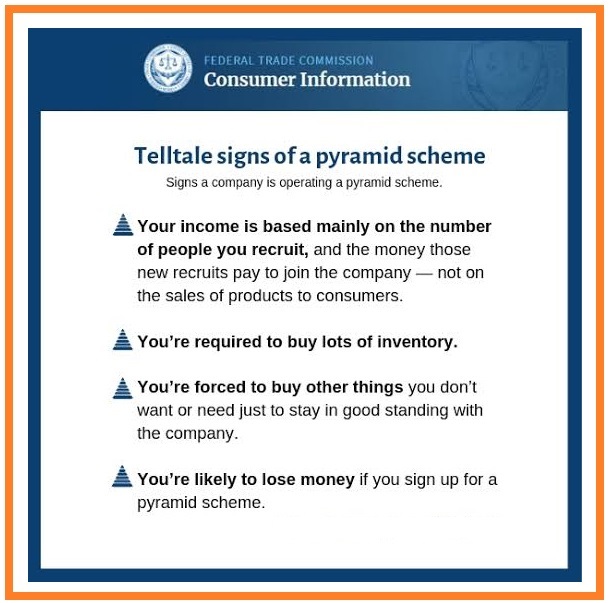 2). Rebrand of a Previous Ponzi Scheme
There's a trail of breadcrumbs that lead CyberChain right back to TronChain. The former is nothing more than a reboot of the latter. TronChain only operated for less than 30 days.
Both programs are offshoots of EtherChain, which seems to be Andreas's base where he runs all of his pyramid schemes from.
The investments from the members of these schemes are then used to pay the members of EtherChain.
Recommended: Tired Of Working In A Dead-End Job? Let's Get Your Passion Project Off The Ground
Advantages of CyberChain
CyberChain is a pyramid scheme. It's not a sustainable business model and has no advantages.
Is CyberChain a Scam or a Legit Business?
CyberChain is a rebrand of a collapsed pyramid scheme called TronChain. These programs are operated by a persistent scammer called Andreas Kartrud. The schemes feed off each other, therefore, investments from one scheme are used to pay another.
There's no evidence that the program is generating revenue through other means such as trading or investing. And even if it did, the company wouldn't be authorized to perform these financial activities.
The main incentive here is to recruit more members, which is an indicator that you're part of a pyramid scheme.
Steer clear of CyberChain!
How Do I Use The Internet to Make a Full-Time Salary?
I'm not a big fan of get-rich-quick schemes or Cryptocurrency MLM programs, let's just say that I've been caught short a few times.
Instead, an Amazon FBA Business is my leading recommendation for people that want to build a thriving full-time online business working from home.
Here are my reasons why…
There's no pressure to recruit family and friends, or anyone else for that matter.
Learn a unique method to source incredible, high profit, low-competition products that are virtually hidden from your competitors.
You don't need to sell hundreds of different products to create lucrative profits with this fresh, exciting business model.
An Amazon FBA business can help you to…
Generate a 5-7 Figure Salary and become financially free from the limitations of a traditional day job. You can do this in less than 12 months!
If you want to find out how I did it, Click Here!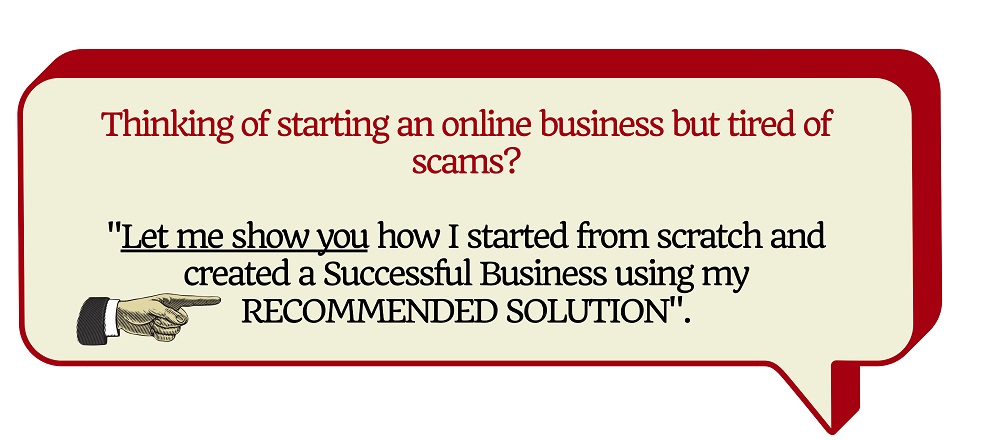 Similar Programs To Be Aware Of: