Can You Profit With The Ethereum Code or Is It a Scam
You've found this page because you're wondering if you can profit from Ethereum Code or if it's a scam. Apparently you can make some serious cash with this system. $10,000 per week to be exact.
I'm happy to see that your due diligence has brought you here because I've been scrutinising this system and I've made some alarming discoveries.
Ethereum Code
Product Review
Product Name: Ethereum Code
Cost: Free Sign up / $250 minimum deposit
Owner/s: Jad Baker
Rating: 1/10 ★☆☆☆☆☆☆☆☆☆
---
The Ethereum Code by Jad Baker
Ethereum Code states that it can help you make profits trading cryptocurrencies. The person behind the system is Jad Baker who claims to have been employed by an established broker in Switzerland making a lot of profit for their clients.
The story can't be validated and it's basically his word we're taking; Jad Baker can't be traced anywhere else online. The Instagram account shown in the sales video isn't real. Is Jad Baker a real person?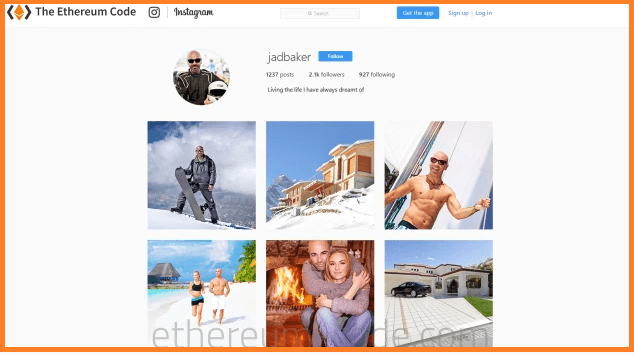 This system exhibits similar traits to many of the online scams out there. For starters, the sales video is flaky. It goes on about how it can make you so much money but doesn't show how the system actually works.
We are shown proof of earnings in the video but this doesn't prove that the money was made as a result of using Ethereum Code, plus the earnings shown can easily be falsified.
---
The Ethereum Code is fraught with Problems
Ethereum Code has a long list of warning signs which suggest that it is an online scam. I've summarised my findings and highlighted the biggest issues below. Keep reading…
As Seen On
Ethereum Code claims that it has been featured on popular news boards such as Forbes and CNN.
A simple search shows that Ethereum Code cannot be found on any of these established sites.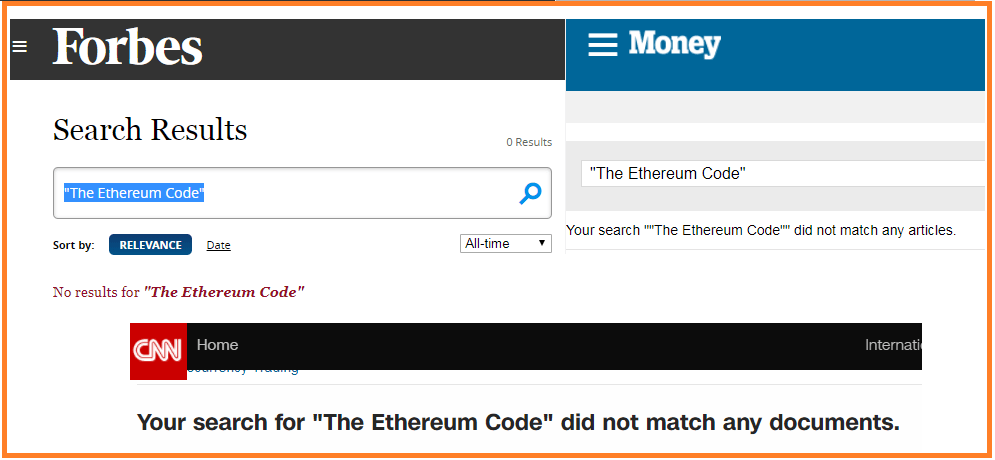 A common technique used by online scammers is to display logos of established businesses prominently on their home page. They do this to come across as authentic and hope to impress you so that you don't question their legitimacy. It's a complete lie.
Exaggerated Earnings
Ethereum Code claims that it can make you a profit of $15,000 in a single day. Thereon, you can make an additional $10,000 every week. There are many other overstated claims throughout the website designed to get your hopes up.
See how I make real money online with my top recommendation

It's hard to trust a system that can't back up their claims with actual proof. Pick up the phone and contact a reputable Forex or cryptocurrency broker and ask if the profits (mentioned above) are realistic, they'll think you're a prank caller.
It's possible to get a good return on investment trading Stocks and Forex but not at the rate that Ethereum Code promises. Stocks are a long-term investment usually running over a period of 10 years to make a decent profit. Forex can give quicker returns, with a lot of experience, but has a steeper learning curve.
Cryptocurrencies traders can make handsome profits, but the losses can be just as big. This is because the market is volatile and can drastically change direction without warning. It's common for traders to lose 50% of their investment during a day's trading. Ethereum Code will not be immune to such losses.
Misleading (fake) Facebook Posts
If a system is a hot topic on social media it's natural to think that it will work for you if others are posting about their profits and success. Social proof is a great way to influence your decision whether to sign up.
Ethereum Code takes advantage of this by presenting false Facebook posts.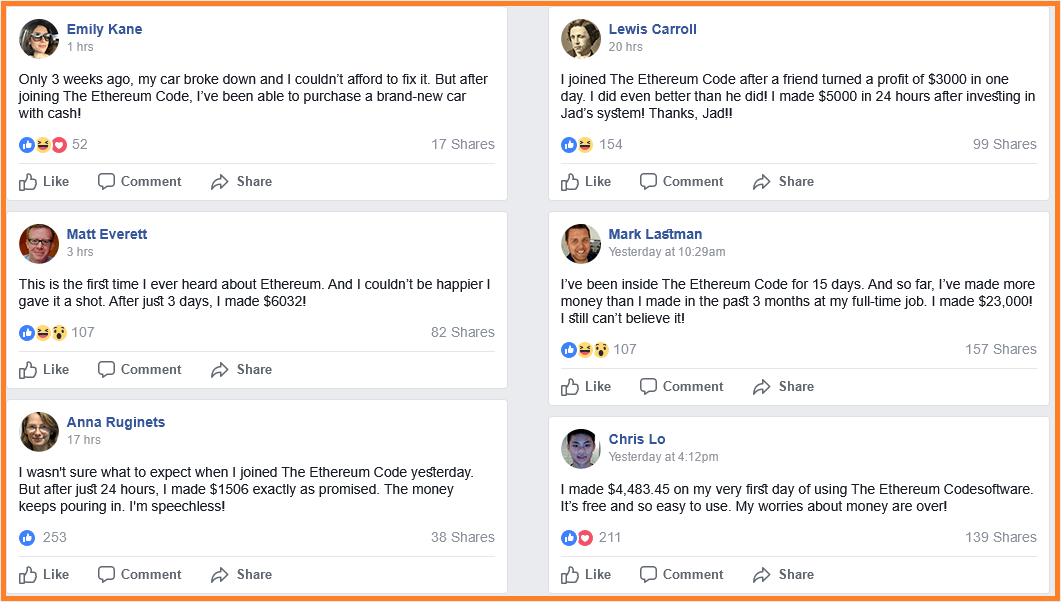 I tried to look for the above posts and usernames on Facebook but could not find them. It looks like the messages have been copied from elsewhere and pasted onto fake profiles. I could not validate any of the posts shown above.
Closer inspection of the messages shows that some of the text overlaps especially the letters "t" and "s". It's easy to miss the overlap, but the error is consistent with every message which leads me to suspect that the text was written by one person.
See how I make real money online with my top recommendation
Questionable Customer Testimonials
In addition to social proof, Ethereum Code provides customer testimonials from members that have supposedly succeeded. A snapshot of their earnings and starting balances are displayed prominently.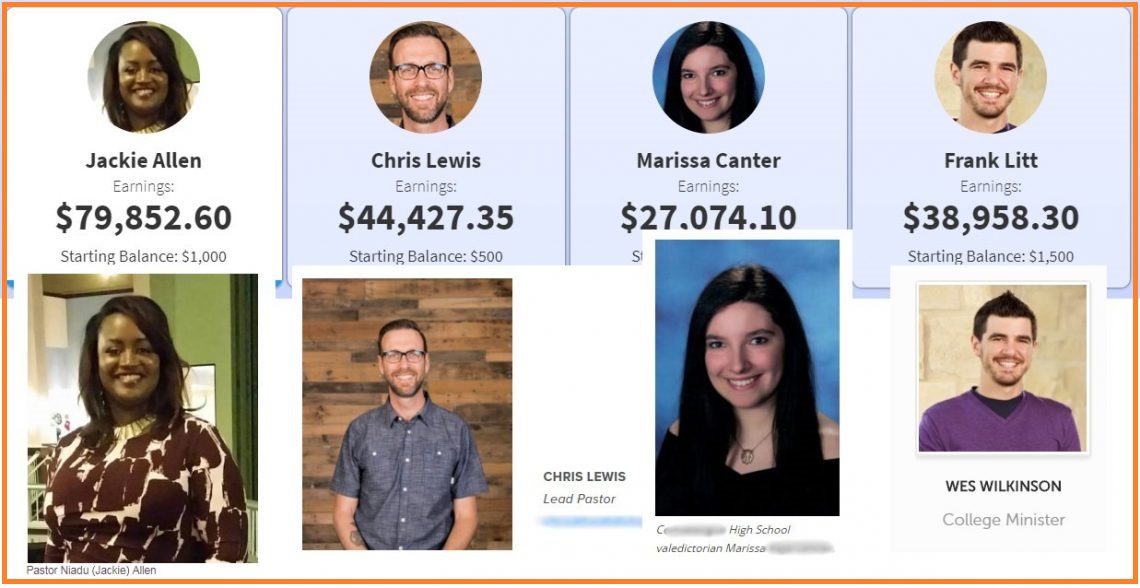 Are the customer testimonials genuine? At this stage, it's hard to know what to believe but I'm highly sceptical given the lies that I've already unravelled and here's why:
The home page has shown us nothing truthful. I couldn't validate any of the Ethereum Code's profit claims.
For some strange reason the majority of testimonials are from church ministers and pastors. It seems odd.
I suspect that the images, used to pose as customers, are either stock photos or random images found online. Ethereum Code has chosen to use church pastors and ministers as another attempt to gain your trust. Surely if a church minister is succeeding with the system then it should work for you?
As mentioned before, it's hard to know what to believe but I have a strong hunch that if I contacted the above people they would tell me something different to what Ethereum Code is proclaiming.
Binary Options Broker
The final red flag is the broker behind the system. They are a Binary Options broker named Optionstars.
The Binary Options market is littered with scammers and unethical brokers waiting to profit from your losses and failures.
Binary Options brokers have recently diversified and are looking to profit from the expansion of cryptocurrencies.
When working with Binary brokers you are immediately at a disadvantage because you would be using Binary Options systems to trade cryptocurrencies. Binary Options trading is a dicey gamble with a lot of uncertainty. Using these systems to trade cryptocurrencies would expose you to the same high risks.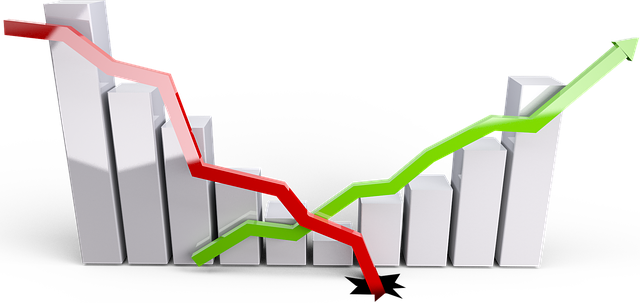 If you've read any of my previous posts about Binary Options systems you'll notice that they're fake schemes designed to leave you high and dry. None of them work. In fact, the FTC warns you to stay away from Binary Options due to their toxic nature.
See how I make real money online with my top recommendation
---
Pros: 
There are no benefits of using this system and no profits to be had.
Cons: 
Similar to a binary options scam it's a system designed to persuade you to deposit money into a brokerage account so that the scammer gets a commission.
There is no automated system online that will make you millions.
---
Final Thoughts
The Ethereum Code exposes you to high-risk trading that will cost you dearly. There are safer ways to build a viable online business that brings in a consistent income. If you want to learn how to create a successful online business then follow this link.
Can you profit with the Ethereum Code or is it a scam? I would recommend keeping away from using this system.
It is a scam that overstates earning potential in an attempt to excite prospective victims and deposit a minimum of $250 with the broker. Once you hand over your deposit, the Ethereum Code earns a commission and leaves you in the deep end without a care.
The cryptocurrency market is highly volatile and is similar to high stakes gambling. There is no proof that the Ethereum Code will make profitable trades.
If this kind of system existed it would be kept top secret. Why would someone with a system making thousands of dollars per week need to market the same system for just a few hundred dollars? It doesn't make sense.
From beginning to end, the Ethereum Code is riddled with lies and false promises. Do me a favour and stay away from this blatant scam.
---
What Next?
If you've always dreamt of creating a successful online business I would recommend following this link to read about the leading program that helped me create a thriving business from scratch. Join a trusted system that will guide you through the process of making money online.