What Is FinFine About?
MLM Cryptocurrency opportunities are susceptible to Ponzi schemes. But a handful of these programs have the potential to make you a lucrative profit, but how do you know which one to choose?
People invest in Cryptocurrencies on the proviso that they'll reap big rewards, but the problem is that most have little knowledge of how they are meant to work and as such, end up losing their investments.
In today's review, we'll be looking at a program named FinFine to reveal whether it's the real deal or another Ponzi scheme waiting to snatch your hard-earned cash!
The fact that you've taken a moment to scrutinize this product before signing up should be applauded. You've done yourself a huge favour. Your due diligence will save you from potentially wasting your time and money.
A good bit of research always goes a long way in the fight against online scams. Creating a sustainable full-time online business is not difficult. You just need to know where to look.
Before we proceed I'd like to let you know that I'm not linked to FinFine in any sort of way and I'm not trying to sell you this product.
Instead, I'd like to unravel the truth behind this trading bot program…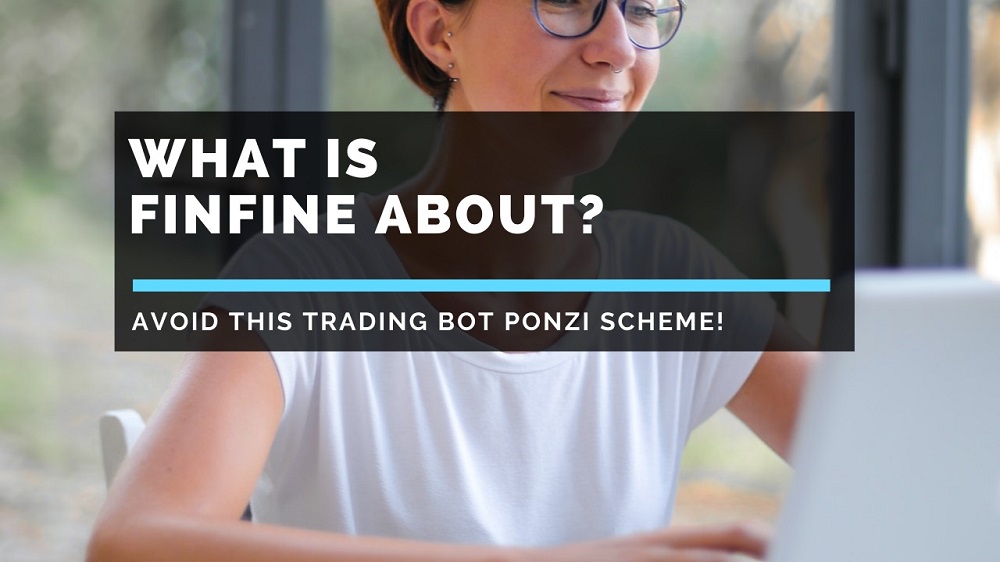 FinFine Product Review
Name of Product:  FinFine
Owner:  Not Known
Type of Product:  Cryptocurrency Trading MLM Opportunity
Cost of Product:  Invest At Least $500
Who Is This Product Best For?  NOBODY!
FinFine Product Summary
FinFine claims to be a trading bot that specialises in cryptocurrency, but this couldn't be any further from the truth. This is just another unscrupulous program that we can add to the long list of Ponzi schemes we've already reviewed.
There's no evidence that the company is creating profits through investments or trading. The returns simply don't add up, and I've failed to work out how the program could possibly payout such high returns to its members.
Product Rating: 1/100
Would I Recommend This Product? Hell No!
Recommended: Discover How You Can Build a Full-Time 4-Figure Monthly Income With The Help Of Leading Experts. Everything Needed Can Be Found Here
FinFine Explained
FinFine is a multi-level marketing opportunity that claims to run a trading bot to build profits for the company and members. The product is centred around investments and cryptocurrency but predominantly specializes on the latter.
As of this writing, the website does not give any details about the founder/s of the company or the senior managers. The domain was created on 30th June 2020 under a private registration.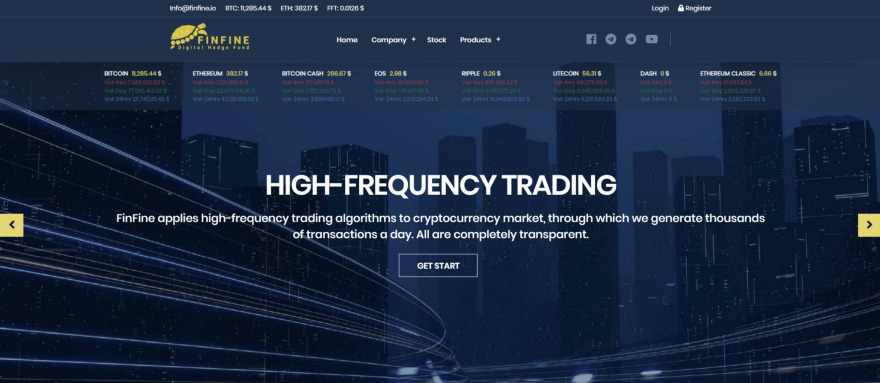 According to FinFine, the company was formed in the UK and incorporated in Singapore. The program's Facebook profile is managed by someone based in Vietnam. There's no way of validating their claims, which are most likely falsified.
With regards to the company's incorporation, they are officially known as FinFine Digital Hedge Fund. However, I've got a strong suspicion that it's a shell company which serves the purpose of making the company appear genuine.
FinFine Product Range
I'm not surprised to discover that FinFine does not offer any actual retail products or services. Your membership pays for access to the program's income opportunity and a few subpar features.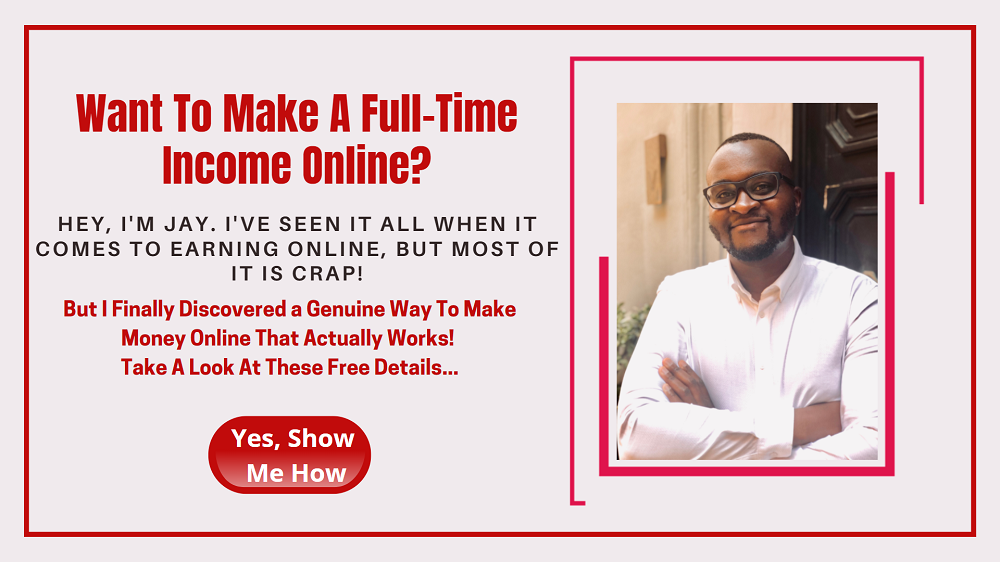 Does FinFine Work?
FinFine's unique selling point is their trading bot. The company claims that their bot makes profits to pay members the attractive returns shown on their promotions.
Their homepage uses fancy statements like 'using quantum technology' to give the impression that you are investing in sophisticated trading technology. According to them, this advanced software enables them to increase their revenues substantially.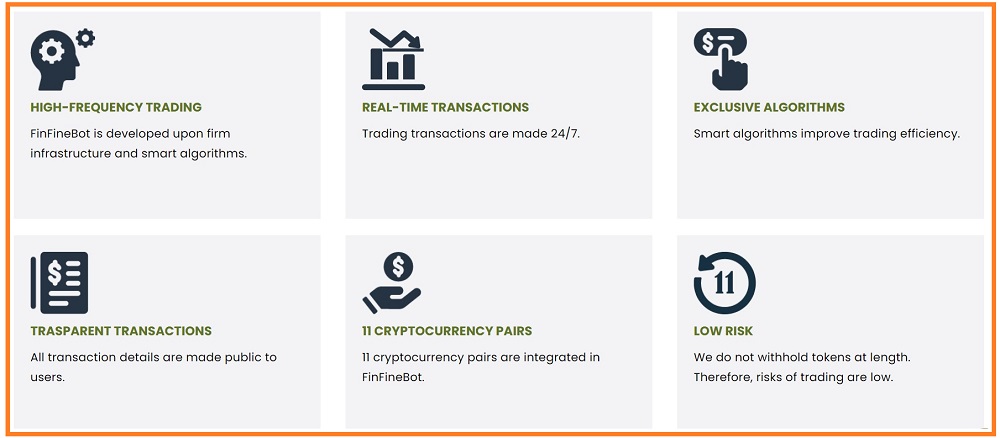 A detailed investigation of the program reveals that there's no evidence that it:
Uses a trading bot
Actually places trades or other investments
Rewards members with the promoted returns except for the founders and the people running the program.
The program has its own tokens called FinFine Token, and are created using Ethereum technology. The tokens can be kept in Ethereum wallets.
However, FinFine Tokens don't hold any real value. FinFine's founders or employees can easily make more tokens whenever they wish, therefore, can control supply according to demand and essentially govern its value.
The tokens are worthless outside of the program which means that they cannot be transferred or traded with official cryptocurrencies.
The truth is, these tokens are used as an easy exit strategy for the founders once the scam is exposed. They could easily put on a false front that the investments have been converted into tokens. The tokens could then be allocated to members to give them false hope that they can be used to withdraw funds whenever they wish.
But the reality is, members will be stuck with worthless tokens.
How To Profit With FinFine
The program's compensation plan is based on nothing else but recruitment. As discussed earlier, there's no evidence that the company is really placing trades or investments to create other revenue streams.
Getting Started with FinFine
Your membership is $100, but you will need to pay more than that to access the income opportunity. You have to invest at least $500 to supposedly earn the minimum returns.
You can invest anything up to half a million dollars but if you had that kind of money, would you risk it by investing in a potential Ponzi scheme?
FinFine Compensation Plan
Daily ROI
The program claims that it can reward members with an ROI that goes all the way up to 300%, paid out at 0.5% per day.
If members manage to make 500% of their initial investment (together with ROI, commissions and bonuses) they will need to reinvest to continue making money.
Referral Commissions
FinFine claims that they'll reward members 8% commission of any funds invested by members they've directly recruited.
Recommended: Everything Needed To Create Your Full-Time Online Business From Scratch Can Be Found Right Here
Residual Commissions
This commission is based on a binary compensation structure. Therefore, your direct recruits are positioned on your right and left side, known as your level 1.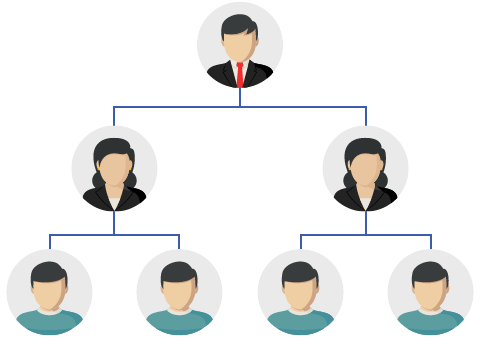 Your level 1 recruits' recruits will be positioned on your level 2 and the structure continues in this manner.
All positions are built through recruitment, either directly or indirectly. The number of levels in this structure appears to be unlimited.
FinFine calculates investment amounts on all sides of the binary structure. Members are rewarded with 8%-10% of the money invested on the side of the team with weaker performance.
$100 membership fee (no ROI) – 8% residual commission restricted to $100 per day
Invest $500 – 8% residual commission restricted to $500 a day
Invest $1000 – 8% residual commission restricted to $1000 a day
Invest $2000 – 8% residual commission restricted to $2000 a day
Invest $3000 – 8% residual commission restricted to $3000 a day
Invest $5000 – 10% residual commission restricted to $4000 a day
Invest $10,000 – 10% residual commission restricted to $6000 a day
Invest $25,000 – 10% residual commission restricted to $8000 a day
Invest $50,000 – 10% residual commission restricted to $10,000 a day
You have to recruit a minimum of 2 investing members to be eligible for residual commissions.
Matching Bonus
You will be rewarded with a matching bonus which extends down to 3 levels based on a uni-level structure as follows:
1st level (direct recruits) – 10% match (need to personally invest a minimum of $2000 or more)
2nd level – 5% match (need to invest a minimum of $3000 or more)
3rd level – 5% match (need to invest a minimum of $5000 or more)
Leadership Awards
This award is rewarded for building downline investments as follows:
Bronze (build $20,000 investment in the weaker binary team) – You'll be awarded $200
1 Star (build $50,000 investment in the weaker binary team) – You'll be awarded an iPad Pro 2020 model
2 Stars (build $100,000 investment in the weaker binary team) – You'll be awarded an iPhone 12
3 Stars (build $200,000 investment in the weaker binary team) – You'll be awarded a Hublot Classic Fusion watch
4 Stars (build $300,000 investment in the weaker binary team) – You'll be awarded a 1-karat diamond ring
5 Stars (build $500,000 investment in the weaker binary team) – You'll be awarded $25,000
6 Stars (build $800,000 investment in the weaker binary team) – You'll be awarded a Rolex Sky-Dweller watch
7 Stars (build $1,000,000 investment in the weaker binary team) – You'll be awarded $30,000
8 Stars (build $2,000,000 investment in the weaker binary team) – You'll be awarded a Porsche Macan
9 Stars (build $3,000,000 investment in the weaker binary team) – You'll be awarded a Porsche 911
All Stars (build $5,000,000 investment in the weaker binary team) – You'll be awarded a Bentley Continental GT
$50,000 Investor Bonus Pool
FinFine withholds 3% of investments made across the company and put this into a bonus pool. Members that invest a minimum of $50,000 will be awarded an equal share of the funds in the pool every week.
FinFine Exposed!
1) Blatant Ponzi Scheme
The program is solely based on recruitment. The incentives are heavily focused on getting more members on board and convincing them to invest in the scheme.
According to the FTC, this is big warning sign that you are about to throw your money into Ponzi scheme.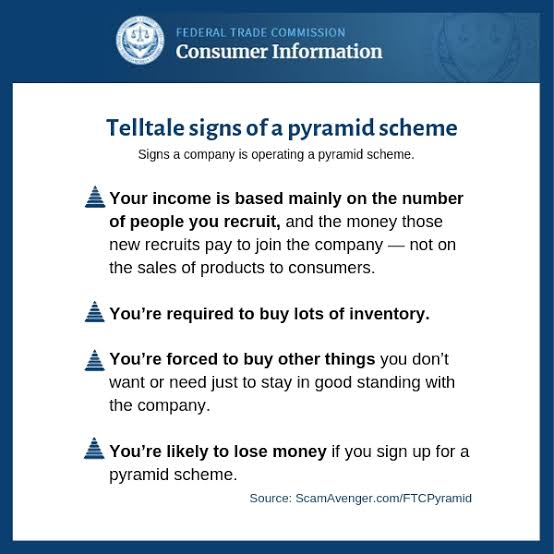 2). No Evidence Of Other Sources Of Income
As far as we're concerned, the sole income stream with FinFine is to recruit more members. We have not been provided with proof that the program is trading or investing to generate the revenue needed to pay the promoted ROIs.
Therefore, once the recruitment slows down and stops, the program will stop making money and collapse.
Recommended: Tired Of Working In A Dead-End Job? Let's Get Your Passion Project Off The Ground
Advantages of FinFine
This program is just another Ponzi scheme. FinFine has zero advantages.
Is FinFine a Scam or a Legit Business?
FinFine claims that it's an MLM opportunity that utilises a trading bot, but it's more likely to be a Ponzi scheme. I'm not convinced that this is a genuine business.
The company's only source of income is through investments from memberships. Where's the evidence that they are placing trades or investments to build revenues?
The company's tokens are worthless beyond the walls of the program and it allows the founders to take your money in exchange for a token that holds no value.
If you're looking for a sustainable way to make money online, FinFine is not the right program for you!
How Do I Use The Internet to Make a Full-Time Salary?
I'm not a big fan of get-rich-quick schemes or Cryptocurrency MLM programs, let's just say that I've been caught short a few times.
Instead, an Amazon FBA Business is my leading recommendation for people that want to build a thriving full-time online business working from home.
Here are my reasons why…
There's no pressure to recruit family and friends, or anyone else for that matter.
Learn a unique method to source incredible, high profit, low-competition products that are virtually hidden from your competitors. 
You don't need to sell hundreds of different products to create lucrative profits with this fresh, exciting business model.
An Amazon FBA business can help you to…
Generate a 5-7 Figure Salary and become financially free from the limitations of a traditional day job. You can do this in less than 12 months!
If you want to find out how I did it, Click Here!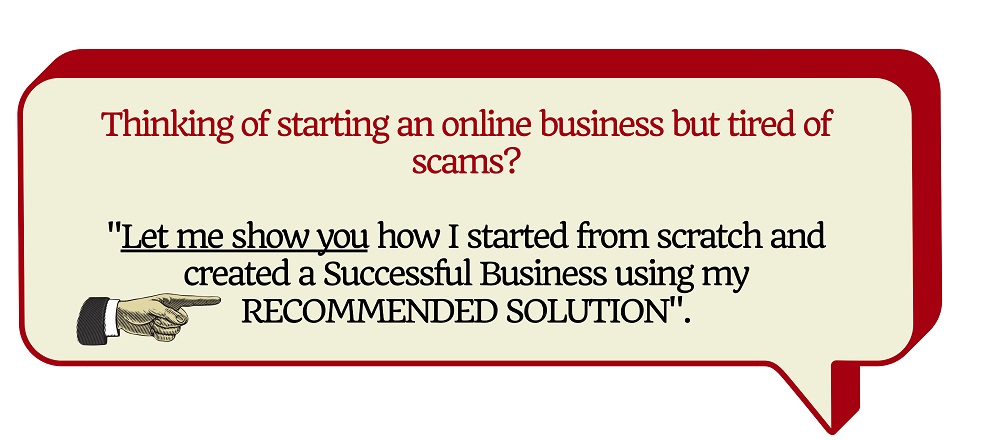 Similar Programs To Be Aware Of: