What is ETHPlus About?
When it comes to MLM opportunities, cryptocurrency is a turbulent area. Why? Because it's easy for scammers to create pyramid schemes and Ponzi schemes that are disguised as profitable programs.
Scammers running these programs can exploit innocent people mainly because newcomers have a very limited knowledge about this niche.
Infamous programs such as OneCoin took advantage of this, and literally snatched huge sums of money from members.
Today, we'll be reviewing a multi-level marketing business named ETHPlus to uncover what's really going on behind the scenes.
The fact that you've taken a moment to scrutinize this product before signing up should be applauded. You've done yourself a huge favour. Your due diligence will save you from potentially wasting your time and money.
A good bit of research always goes a long way in the fight against online scams. Creating a sustainable full-time online business is not difficult. You just need to know where to look.
Before we proceed I'd like to let you know that I'm not linked to ETHPlus in any sort of way and I'm not trying to sell you this product.
Instead, I'd like to expose the flaws inside this MLM opportunity and show you the real intentions of this program…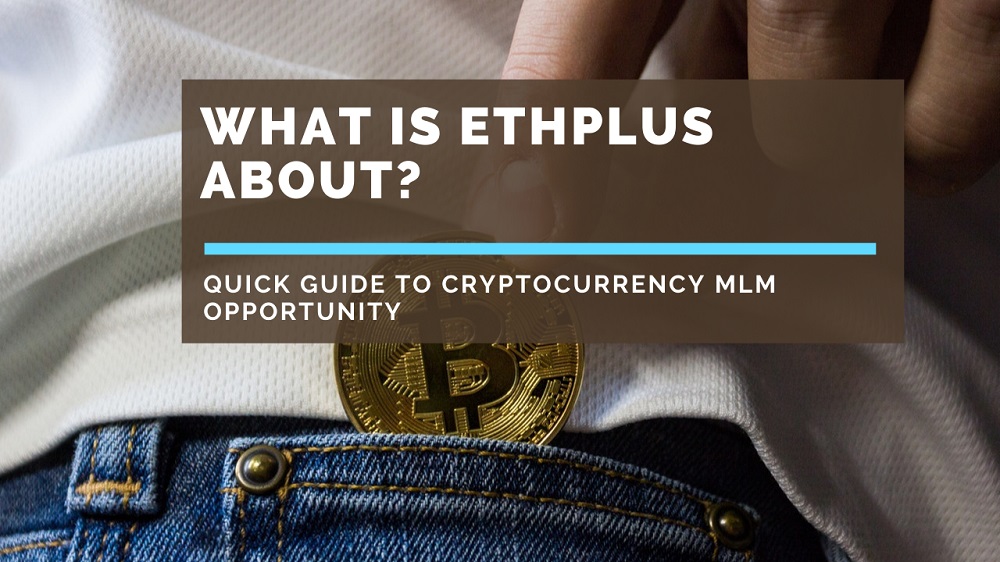 ETHPlus Product Review
Name of Product:  ETHPlus
Owner/s:  Fernando Urdaneta & Jonathan Valle
Type of Product:  Cryptocurrency MLM Opportunity
Cost of Product:  0.05ETH Per Month (Paid Every 3 months)
Who Is This Product Best For?  NOBODY!
ETHPlus Product Summary
ETHPlus is a multi-level marketing business that works exclusively on cryptocurrency smart contracts, however, if we take a closer look at the business model it's merely a pyramid scheme.
The company attempts to appear genuine but the truth is revealed after assessing their compensation plan. If you're hoping to build a sustainable online business I'd recommend avoiding this MLM product.
Product Rating: 1/100
Would I Recommend This Product? Definitely Not!
Recommended: Discover How You Can Build a Full-Time 4-Figure Monthly Income With The Help Of Leading Experts. Everything Needed Can Be Found Here
ETHPlus Explained
ETHPlus claims to be a cryptocurrency program within the MLM industry. Based on their domain name registration, the company was recently formed and is less than a year old at the time of this writing.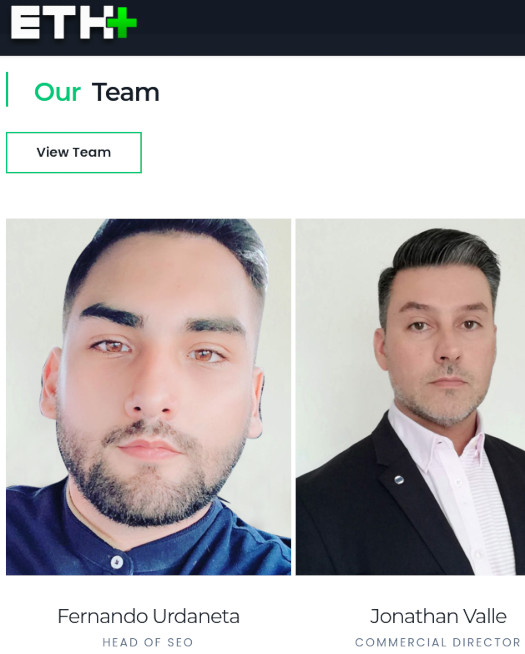 The difference between ETHPlus and other questionable programs, that I've encountered, is that the names of founders are publicized. Jonathan Valle and Fernando Urdaneta are the 2 people linked to this business.
Fernando claims to be the Head of SEO, and Jonathan claims to be the Commercial Director. But a closer look reveals that Fernando is really the CEO as per the company's promotional YouTube videos.
It's unclear why Fernando has decided to use a different job title, but it's probably for an illegitimate reason.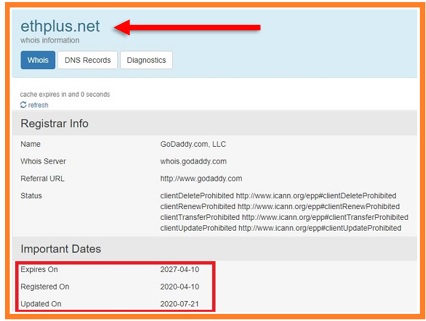 A quick WhoIs searched of the domain name shows that ETHPlus was registered on 10th April 2020.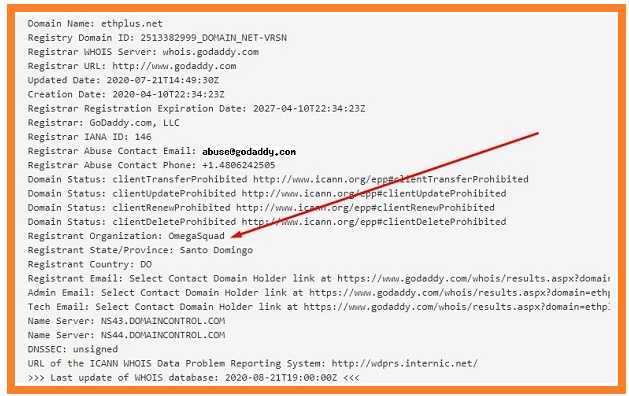 Furthermore, the domain belongs to a company named OmegaSquad. The company's address is located in Santo Domingo, Dominican Republic.
This all adds up because Fernando currently resides in Santo Domingo as of this writing.
ETHPlus Product Range
It comes as no surprise that ETHPlus does not offer any actual retail products or services. This is usually the case with pyramid schemes.
Your only option to access ETHPlus's income opportunity is to join the membership. There's noting else beyond that, which is a big warning sign.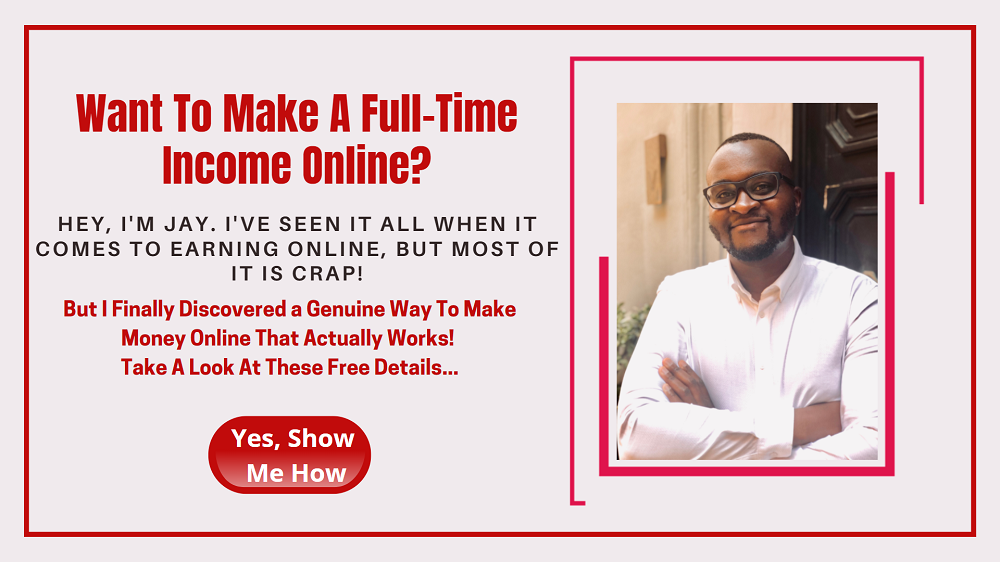 Does ETHPlus Work?
ETHPlus is designed to be smart contract Ponzi scheme. The contract uses a matrix system, which allows members to profit from the money invested by their recruits.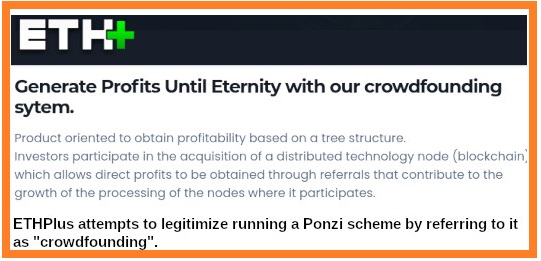 Therefore, the new members recruited by you will be positioned beneath you, and their member beneath them. You will profit from each level, and you'll be made to think that you're making back the money that you originally invested.
The truth is that, you're skimming money from your recruit's membership fees in the same way that your money would have been skimmed by the people that recruited you.
The company doesn't provide evidence that it's performing financial trades or investments to generate revenue or passive income beyond the recruitment program.
Furthermore, ETHPlus are not registered or approved by the financial regulators to conduct these type of activities, therefore, the owners could end up in jail. As a member, you could also get into trouble with the authorities for marketing and selling this product.
How To Profit with ETHPlus
There's a single method to profit with ETHPlus and that's via recruiting more members.
Getting Started with ETHPlus
To get started you need to pay an ongoing membership fee of 0.05 ETH per month every 90 days.
To access the compensation plan, you'll need to pay an ongoing fee of 55.22 ETH which is equivalent to approximately $20,000.
ETHPlus Recruitment Commissions
You'll be awarded a commission of 0.012 ETH for each new member that you recruit that pays the ongoing 0.05 ETH fee.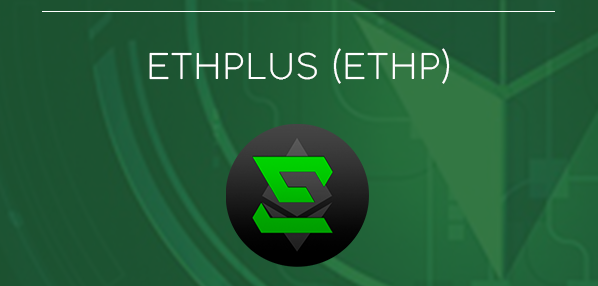 ETHPlus Matrix Investment
The income opportunity is based on a 2×17 matrix system. Therefore, your recruits are positioned underneath you.
You'll then be rewarded different commissions for the levels that you mange to build.
Recommended: Everything Needed To Create Your Full-Time Online Business From Scratch Can Be Found Right Here
ETHPlus Investment Referral Commissions
The program also offers a commission if members, that you've referred, join a matrix level position. The commissions are calculated as follows:
Earn 0.04 ETH when you recruit a member that invests in a level 1 to 9 position.
Earn 0.09 ETH when you recruit a member that invests in a level 10 position.
Earn 0.15 ETH when you recruit a member that invests in a level 11 position.
Earn 0.24 ETH when you recruit a member that invests in a level 12 position.
Earn 0.34 ETH when you recruit a member that invests in a level 13 position.
Earn 0.42 ETH when you recruit a member that invests in a level 14 position.
Earn 0.51 ETH when you recruit a member that invests in a level 15 position.
Earn 0.7 ETH when you recruit a member that invests in a level 16 position.
Earn 1.26 ETH when you recruit a member that invests in a level 17 position.
ETHPlus Exposed!
1). Blatant Ponzi Scheme
The compensation plan alone shows that ETHPlus is blatantly a Ponzi scheme.
The fact that the company only focuses on recruitment, and heavily incentivizes this, is a major warning signal.
Financial regulators such as the FTC provide guidelines to determine whether you're dealing with a legitimate MLM company. These businesses are required to offer members with products or services.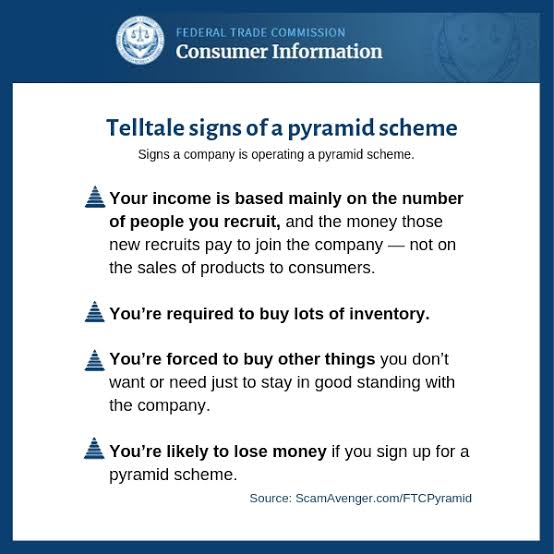 As you can see, ETHPlus is clearly breaching the above guidelines.
2). Securities Fraud
ETHPlus goes even further by breaching the guidelines from the SEC regarding handling investments and claiming that they can guarantee profits to members.
To do the above, the company not only needs to be registered with SEC but they also have to be authorized to invest and trade on behalf of their members.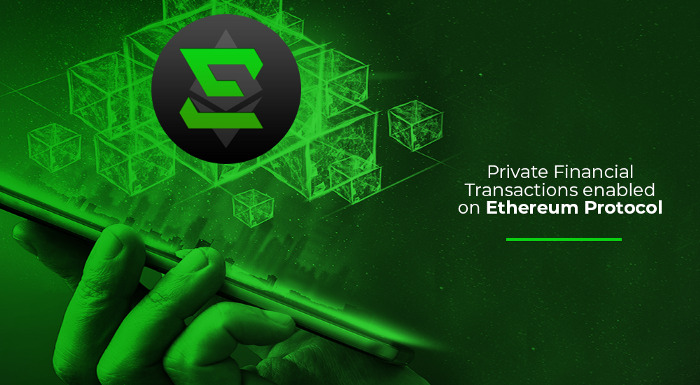 The company also needs to ensure that their brokers and traders are certified by the regulators.
Would you be surprised if I told you that ETHPlus has none of the above? Yeah, they don't.
Recommended: Tired Of Working In A Dead-End Job? Let's Get Your Passion Project Off The Ground
Advantages of ETHPlus
ETHPlus is a program with zero benefits from a member's perspective. This is blatantly an unscrupulous program.
Is ETHPlus a Scam or a Legit Business?
Sorry folks! ETHPlus is clearly a pyramid scheme. We discovered many warning signals to conclude that this product is far from authentic.
Members are heavily incentivized to recruit, recruit, recruit! This goes against the advice of the financial regulators.
ETHPlus claims to be a cryptocurrency investment program but it's far from it. Businesses that conduct such transactions need to have the authority to do so by the SEC.
I'd recommend steering clear of ETHPlus. You could end up losing money instead of gaining profits!
How Do I Use The Internet to Make a Full-Time Salary?
I'm not a big fan of get-rich-quick schemes or Cryptocurrency MLM programs, let's just say that I've been caught short a few times.
Instead, Affiliate Marketing is my leading recommendation for people that want to build a thriving full-time online business working from home.
Here are my reasons why…
You can get started for Free.
There's no pressure to recruit family and friends, or anyone else for that matter.
You can create a business from virtually any product including the ones that you already buy. You are not limited to low-income or inferior products.
Affiliate marketing can help you to…
Generate a 4-Figure Monthly Salary and become financially free from the limitations of a traditional day job. You can do this in less than 12 months!
If you want to find out how I did it, Click Here!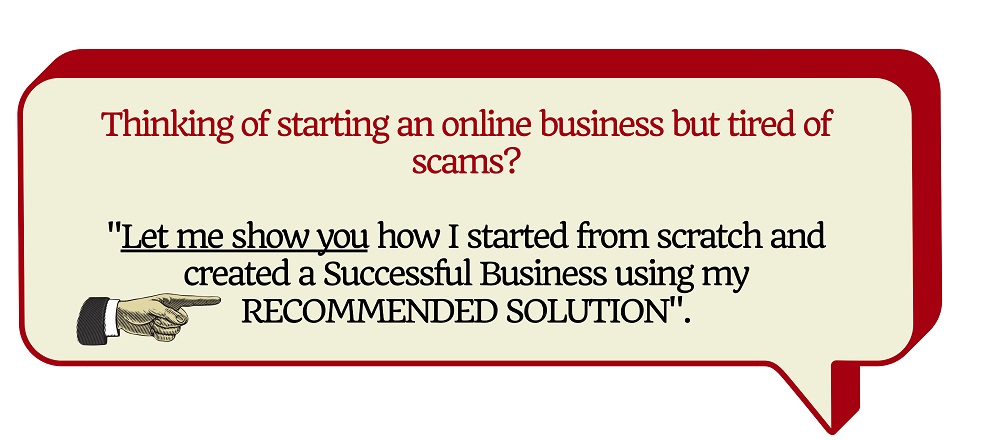 Similar Programs To Be Aware Of: