What Is Control Traders About?
Each time that I review new Ponzi schemes, it seems like they are coming up with more elaborate ways to snatch money from people. They even go to great lengths to avoid detection from the regulators such as the FTC.
But if you've been looking at Ponzi schemes for as long as we've been, you can spot one from a mile away and it's our job to help you avoid becoming one of their victims. That's what this site was designed to do!
In today's review, we'll be looking at Control Traders to see whether you can make money from their opportunity or if it's another Ponzi scheme.
The fact that you've taken a moment to scrutinize this product before signing up should be applauded. You've done yourself a huge favour. Your due diligence will save you from potentially wasting your time and money.
A good bit of research always goes a long way in the fight against online scams. Creating a sustainable full-time online business is not difficult. You just need to know where to look.
Before we proceed I'd like to let you know that I'm not linked to Control Traders in any sort of way and I'm not trying to sell you this product.
Instead, I'd like to show you why this scheme should be avoided!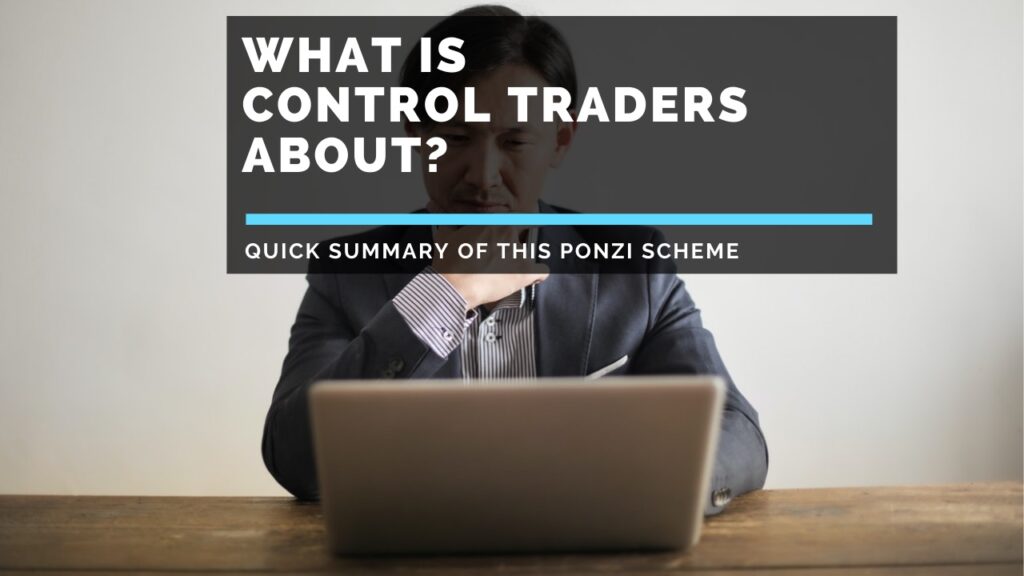 Control Traders Product Review
Name of Product:  Control Traders
Owner:  Not Known
Type of Product:  Investment Ponzi Scheme
Cost of Product:  Invest At Least $300  
Who Is This Product Best For?  NOBODY!
Control Traders Product Summary
Control Traders claims to be an investment scheme that runs over 52 weeks, but the reality is it's a worthless Ponzi scheme. There's zero evidence that the program is making money from alternative sources other than the money being invested by new members.
Control Traders looks like a blatant Ponzi scheme and in today's review, we'll be showing you the reasons why you shouldn't invest in this program.
Product Rating: 1/100
Would I Recommend This Program: Definitely Not!
Control Traders Backgorund
Control Traders claims to be an investment program. It uses a multi-level marketing (MLM) system that lets members participate in the income opportunity when they signup.
The program operates on the basis of members (you) recruiting more people to join the program.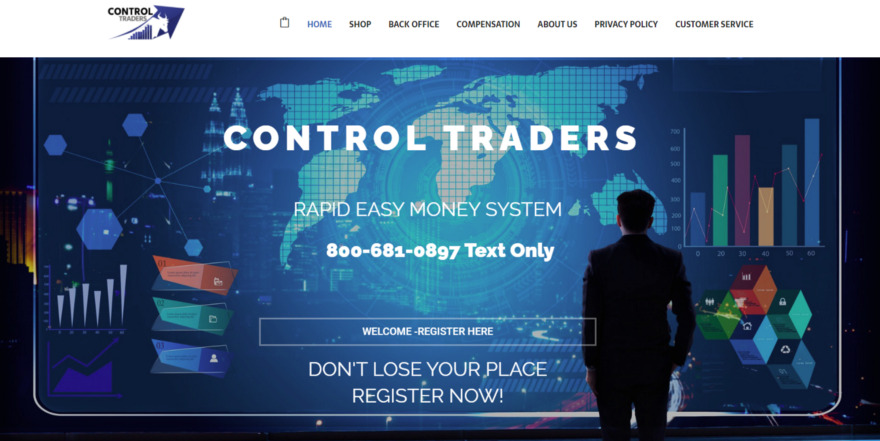 We couldn't find any details about the owners of the business or the people running the program. The company just appeared out of nowhere!
According to the website's WhoIs details, the domain's registration took place in February 2020. This makes it a fairly recent Ponzi scheme, which I suspect will be on the regulator's radar very soon.
Control Traders Product Range
Control Traders is operating an MLM program, therefore, they are required to offer members a product or service, but to my surprise, they have no such thing. Instead, the company offers membership to access their compensation plan.
Once you're a member, you are given some digital marketing content that shows you how to promote Control Traders online to other people.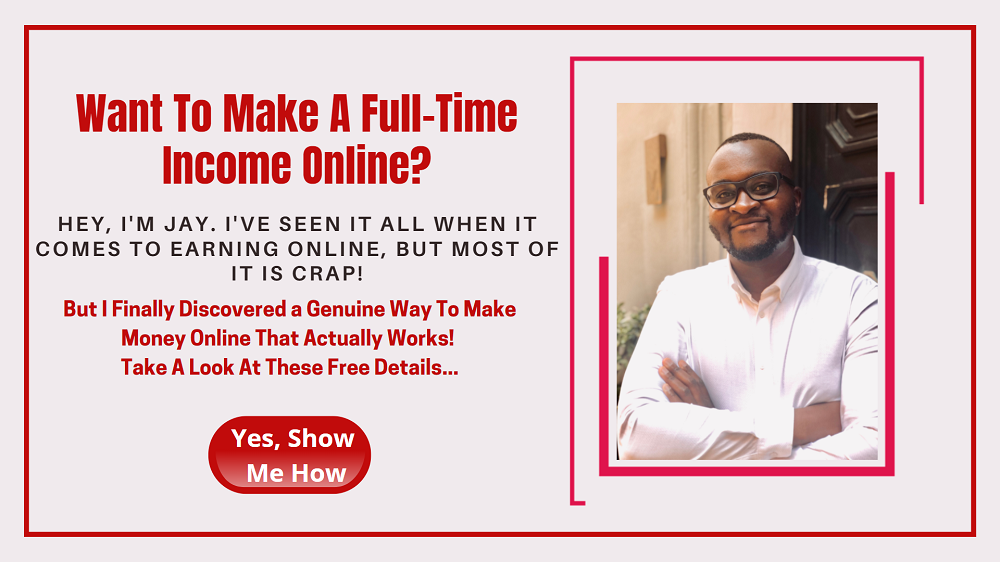 Does Control Traders Work?
Okay, let's discuss the various aspects of Control Traders that are wrong and why we call it a Ponzi scheme.
For starters, let's tackle the issue of products and services.
The program doesn't offer anything. Their digital marketing content that comes with the membership does not pass as a product. This is nothing more than a gimmick to make them look like they are offering something to their members.
The above helps the program keep a low profile and steer clear of regulators such as the FTC.
The next issue is the company's ability to create revenue and a return on investment to pay members the promised ROI.
The only way for Control Traders to make money is from investments paid by the new members. Generally, a trading program will trade or invest money on behalf of its members to grow the ROI. Members might also be allowed to trade using the company's software.
A commission will be given to the company, which comes out of the money made by either of the above options. The commission will be used to sustain and run the business. But we couldn't find any evidence that Control Traders is generating money from other areas.
The final problem relates to registrations.
If a company is promising earnings from investments, they will need to be authorized by the SEC or an equivalent regulator depending on the country that the company operates from.
The registrations for the above are quite specific and are required if companies want to handle investments. If you look at legitimate programs like IQ Option, you will find that they display their registration numbers so that you can validate them on the SEC website to prove that they are genuine.
It doesn't come as a surprise that Control Traders is not registered with the SEC as far as we're concerned. This means that the company will be liable for securities fraud in addition to everything unlawful that they are doing.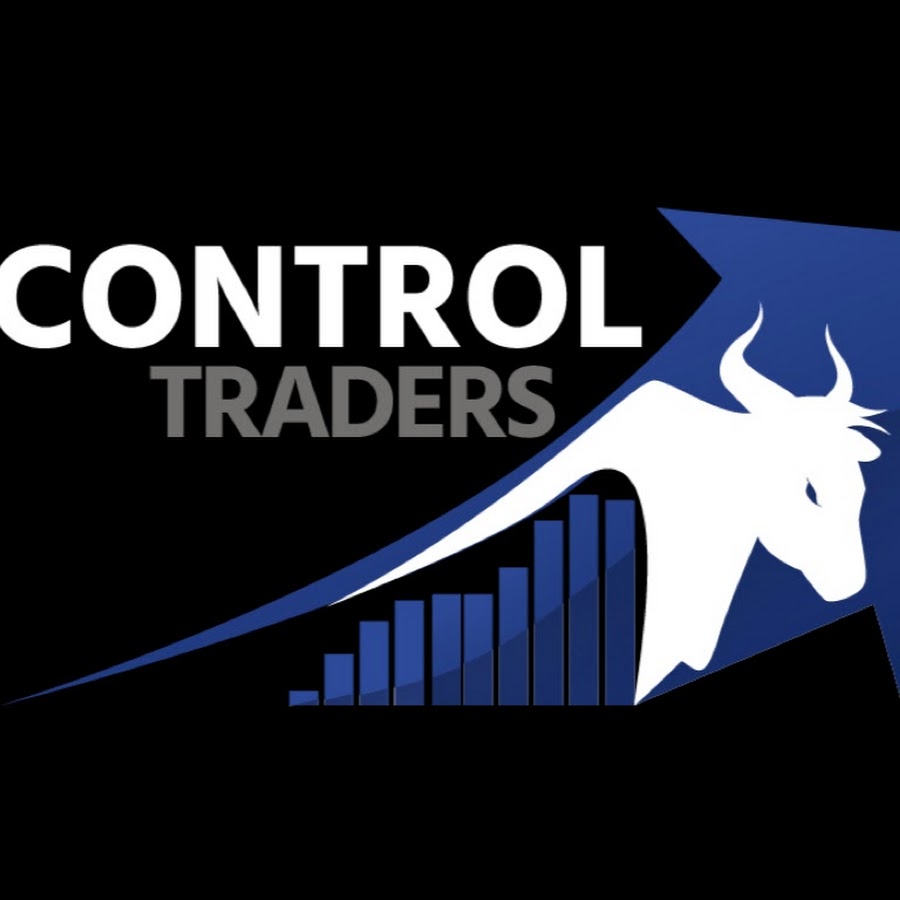 How To Profit with Control Traders?
The company claims that members can make money by using 2 different methods. The first method is through a return on investment and the second is through recruitment. They are extra rewards and incentives when you recruit more members.
Getting Started with Control Traders
Control Traders is free to join, however, the free membership doesn't give you access to the income opportunity. You have to pay at least $300 to participate in the compensation plan. You can invest a maximum amount of $10,000.
Compensation Plan
As a member of Control Traders, you can invest between $300 – $10,000 which supposedly guarantees the returns advertised below-
Beginner: Earn $12 per week for 52 weeks ($624) when you invest $300
Entrepreneur: Earn $20 per week for 52 weeks ($1,040) when you invest $500
Executive: Earn $60 per week for 52 weeks ($3,120) when you invest $1,500
Gold: Earn $120 per week for 52 weeks ($6,240) when you invest $3,000
Premium: Earn $250 per week for 52 weeks ($13,000) when you invest $5,000
Challenger: Earn $500 per week for 52 weeks ($26,000) when you invest $10,000
The above commissions are only paid out when members recruit new members who follow the same actions. 
The recruitment of new members is rewarded with commissions that are calculated using a uni-level compensation system.

You will be positioned at the top, and members that you personally recruit are positioned on level 1. Your member's recruits are positioned on level 2, and their recruits are positioned on level 3, and it carries on like this.
The maximum amount of levels is 5. The commissions for each level are shown below-
20% for level 1 (direct recruits)
5% for level 2 recruits
3% for level 3 recruits
2% for level 4 recruits
1% for level 5 recruits
Control Traders Exposed!
1). It's a Blatant Ponzi Scheme
I'd just like to reiterate that Control Traders is absolutely a Ponzi scheme. There's nothing of value inside the program. The only incentives are based on recruiting more members.
The guidelines that show you how to identify a Ponzi scheme cite recruitment as a big telltale sign that you are dealing with an unscrupulous program. If recruitment is the primary source of earnings or if it's incentivized heavily over anything else then you should stay away.
Below is an illustration of what the FTC considers to be a pyramid scheme: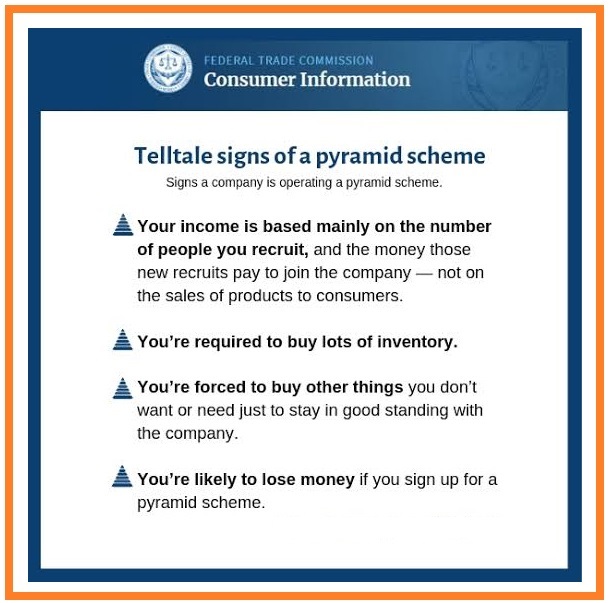 2). Who Are The Owners?
Another warning sign about this program is the fact that we don't know anything about the owners or the founders of Control Traders. This gives them an easy way to make a quick exit when the company eventually collapses. They don't want to be accountable for the backlash.
3). Restricted Member Withdrawals
Control Traders have made it more difficult for members to withdraw their funds by implementing a system called KYC (Know Your Customer). Therefore, if a member wants to withdraw funds, they have to show proof of identity, which can be government ID documents, bank cards, etc.
As a result, this slows down the process of withdrawals so that they can keep your money for longer and cash in on the investments without paying members.
Once the scheme collapses, the owners will simply rebrand the program and start the cycle all over again.
Advantages of Control Traders
Control Traders will not help you to make money. It's a Ponzi scheme purely designed to make money for the people at the top of the pyramid i.e. the owners.
Is Control Traders a Scam or a Legit Program?
Control Traders is an elaborate Ponzi scheme pretending to offer some sort of value with their digital marketing content. It's nothing more than a clever way of avoiding being detected by the regulators and trying to appear as if they're genuine.
The incentives are focused on recruiting more members, which is a clear sign that this program is dodgy. It's the only source of money for the program.
There's zero evidence that the company is trading or investing member's monies to build the advertised return on investment. Your money will be used to pay off other members.
I'd strongly advise to steer clear of Control Traders.
How Do I Use The Internet to Make a Full-Time Salary?
I'm not a big fan of get-rich-quick schemes or Cryptocurrency MLM programs, let's just say that I've been caught short a few times.
Instead, Affiliate Marketing is my leading recommendation for people that want to build a thriving full-time online business working from home.
Here are my reasons why…
You can get started for Free.
There's no pressure to recruit family and friends, or anyone else for that matter.
You can create a business from virtually any product including the ones that you already buy. You are not limited to low-income or inferior products.
Affiliate marketing can help you to…
Generate a 4-Figure Monthly Salary and become financially free from the limitations of a traditional day job. You can do this in less than 12 months!
If you want to find out how I did it, Click Here!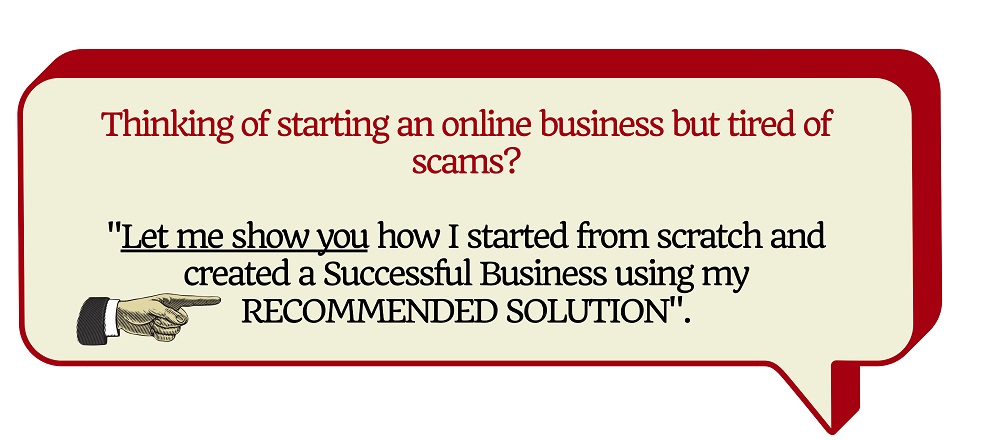 Similar Programs To Be Aware Of: