What is AdFeedz?
This program has been running for a while, but it's started to gain popularity on social media in the last few months. Why the sudden spike in interest? Well, I'm just as curious as you to find out.
Today, I'll be reviewing AdFeedz, a paid traffic program that supposedly has something unique to offer. Let's find out whether AdFeedz can actually make us some money.
The fact that you've taken a moment to scrutinize this product before signing up should be applauded. You've done yourself a huge favour. Your due diligence will save you from potentially wasting your time and money.
A good bit of research always goes a long way in the fight against online scams. Creating a sustainable full-time online business is not difficult. You just need to know where to look.
Before we proceed I'd like to let you know that I'm not linked to AdFeedz in any sort of way and I'm not trying to sell you this product.
Instead, I'd like to unravel what's really going on behind this program…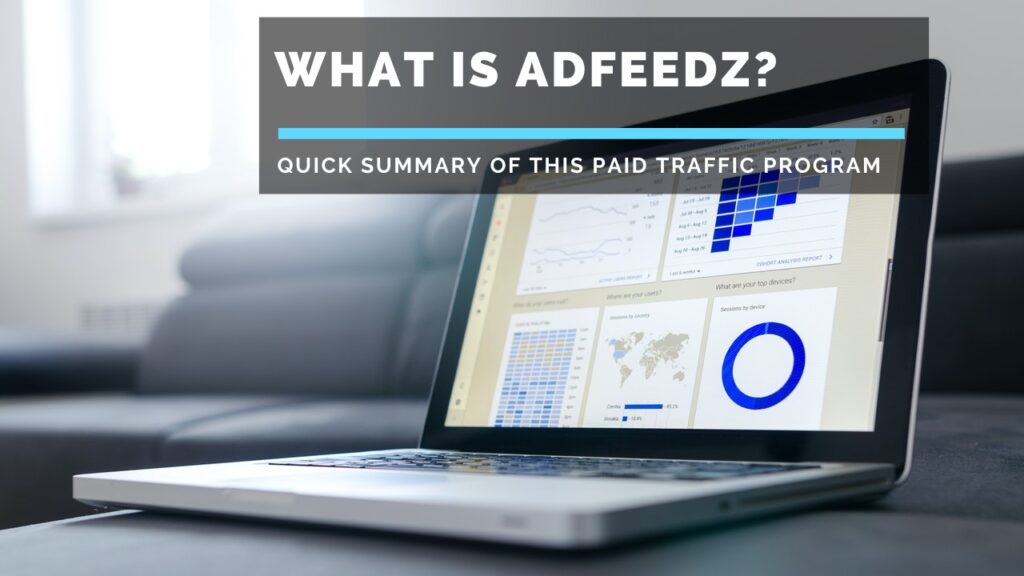 AdFeedz Product Review
Name of Product:  AdFeedz
Owner:  Merry Makowski
Type of Product:  Paid Traffic MLM
Cost of Program:  Invest at least $29
Who Is This Program Best For?  NOBODY!
AdFeedz Product Summary
AdFeedz is a multi-level marketing program that specializes in paid traffic. However, a closer inspection reveals that it's a Ponzi scheme. Unlike other shady MLM programs that we've reviewed, AdFeedz does offer a product, but it offers this so that it doesn't come under the regulator's radar.
The program predominantly incentivizes members to recruit more people with no other benefits to offer whatsoever.
Product Rating: 1/100
Would I Recommend This Product? Definitely Not!
Recommended: Discover How You Can Build a Full-Time 4-Figure Monthly Income With The Help Of Leading Experts. Everything Needed Can Be Found Here
AdFeedz Background
AdFeedz is a paid traffic service that offers an MLM income opportunity. This is the first time I've come across a multi-level marketing company focused on paid traffic.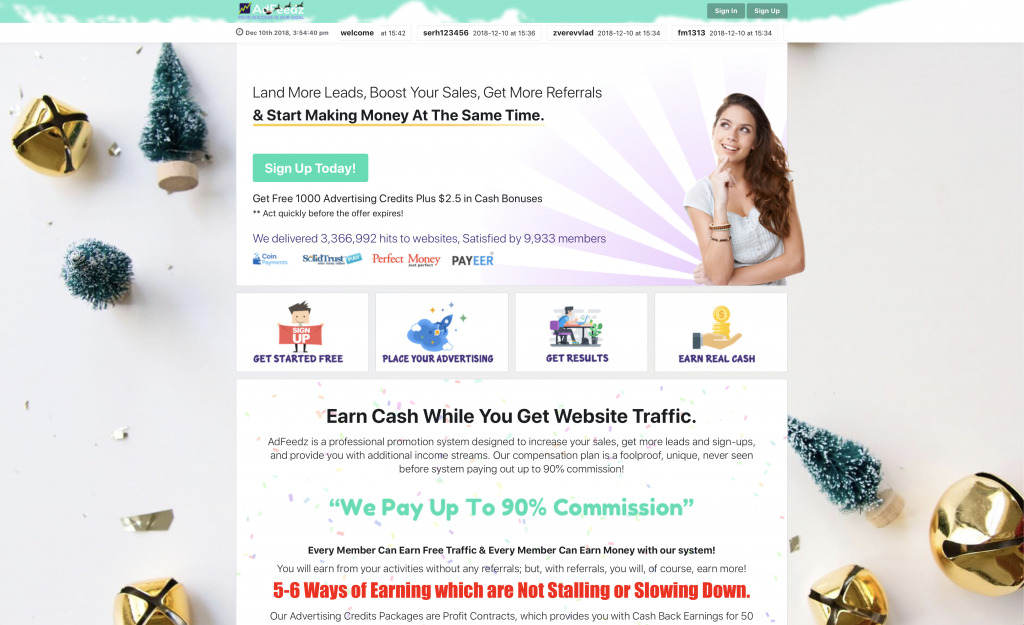 According to AdFeedz, members can profit from cashback and a return on investments (ROI). However, this is merely a way for them to look like they are complying with regulatory requirements. They are essentially trying to make their Ponzi scheme look genuine.
The website's domain was registered privately in November 2018, which means that we don't know who owns the company. Luckily, we found the following Skype ID on their website: merry.makowski.
A further investigation of that name reveals that Merry is an actual person. She began marketing AdFeedz a few days before the domain being registered. Is this a coincidence? I don't think so. Merry appears to be running this program.
Merry is based in Ontario, Canada according to her Facebook details. She is the owner of a company called MMM Global according to her LinkedIn profile. MMM Global is a prolific Ponzi scheme. She has been linked to other programs such as Crypto Pros and CryptoTab Browser.
If she's been involved with numerous Ponzi schemes previously then why would AdFeedz be any different?
AdFeedz Product Range
From a legitimacy perspective, AdFeedz does not offer its members any products or services. The paid traffic product inside the program is merely a front to look genuine, but I wouldn't buy into it.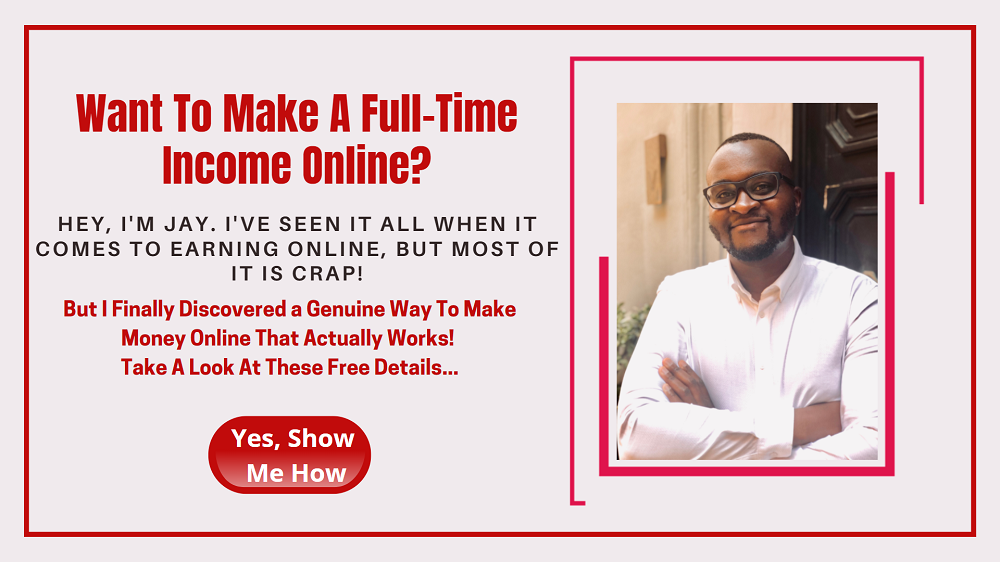 Does AdFeedz Work?
It looks like AdFeedz is a Ponzi scheme. The company even suggests that they are a Ponzi scheme!
According to the Adfeedz, their compensation plan recycles 90% of the investments to pay its members. Yes, you heard that right! Therefore, it's nothing else but a Ponzi scheme.
If you need more proof, take a look at the FTC's guidelines about multi-level marketing programs.
AdFeedz promises a ROI of 120% if members invest $29. As a member, you will be persuaded to roll over your profits by reinvesting your returns.
I couldn't help but notice that AdFeedz has misinterpreted the meaning of 'Cash Back'. The proper way that cashback work is when a fraction of the sale is given back to the buyer. It can be viewed as a retrospective discount.
For example, you might purchase a product for $50 and receive $2.50 back to your account or bank card. This is the way they are meant to work.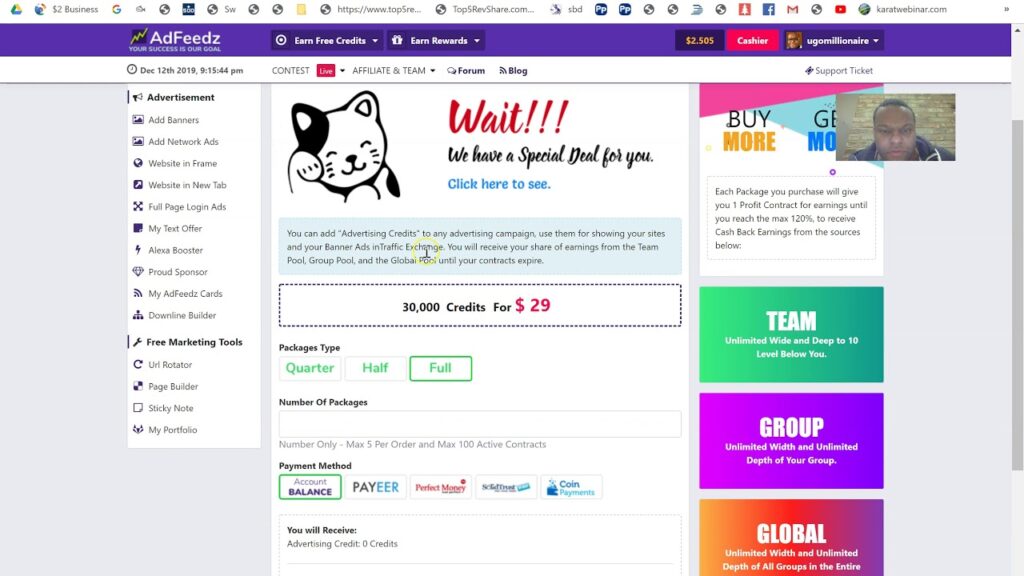 AdFeedz claims that you are receiving cashback in the form of ROI. Apparently, you are getting 120% of cashback. If a genuine company used this business model, it wouldn't take long for them to collapse.
AdFeedz claims to be a genuine business and they've taken the time to list some compliance procedures on their website which amount to nothing. Their compliance statements are worthless because it's easy to spot that they are operating a Ponzi scheme just by looking at their compensation plan (we'll come to this a bit further down).
Similar to the other Ponzi schemes we've looked at, the company will inevitably fail once the recruitment grinds to a halt. That's because recruitment is the only source of revenue for the company.
Once that happens, the people most at risk are the members (you). The owners will simply make a quick exit and take the remaining money with them.
How To Profit with AdFeedz?
AdFeedz claims that it offers 2 options to earn money through their program.
The 1st option is to invest cash and receive an ROI of 120% over 50 days.
The 2nd option is recruitment. You can build a team by recruiting more people. You will profit from the funds invested by those members.
Getting Started with AdFeedz
AdFeedz is free to sign up, however, the free membership doesn't give you entry to the compensation plan.
You have to invest at least $29 to participate in the compensation plan and receive the supposed return on investments.
Recommended: Everything Needed To Create Your Full-Time Online Business From Scratch Can Be Found Right Here
AdFeedz Compensation Plan
AdFeedz' compensation plan is easy to follow and shows how to profit from the program.
120% ROI
Your investment will give you a return of 120% in 50 days, and you will need to invest at least $29. You are never told whether there's a maximum amount that you can invest. Unsurprisingly, you are persuaded to reinvest your profits back into the program.
10% Referral Commissions
The initial investments from your direct recruits will earn you a 10% commission.
Residual Commissions
The program's residual commissions are based on a uni-level payment structure as shown below-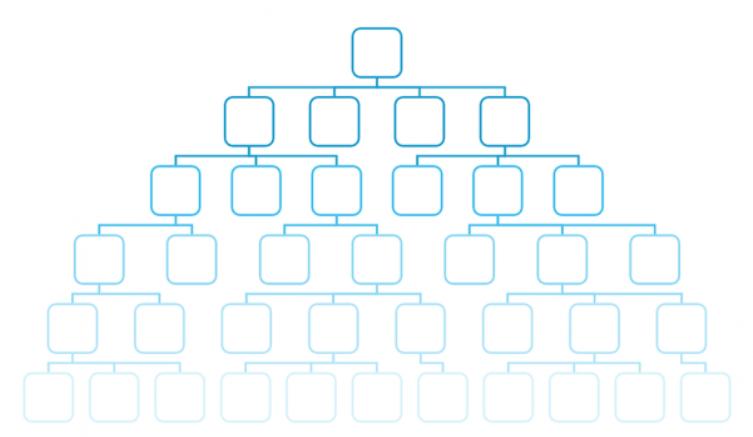 Your 1st level recruits are members that you recruit directly. The subsequent levels will be formed by your recruit's recruits.
The maximum number of levels you can profit from is 10. AdFeedz also creates a Team Pool and collects 20% of the money invested and puts it into a single pool. The pool is then divided across the 10 levels.
Group Pool
AdFeedz forms unique groups comprising of people that invest $599 in 4 months, $999 in 8 months, or $1,299 in 12 months. The group managers will be rewarded an extra 5% of the team's investments.
Global Pool
10% of investments across the company are collected and placed in a global pool, which is then given to members with an active investment.
AdFeedz Exposed!
1). Ponzi Scheme
At the end of the day, this program is a Ponzi scheme. Their business model is focused on incentivizing recruitment. The website even states that investments from new members are used to pay current members.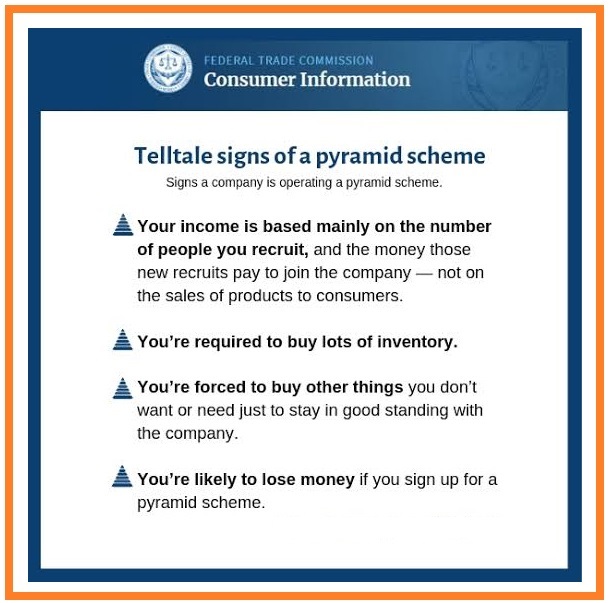 2). It Doesn't Have Real Products!
AdFeedz claims to offer a paid traffic service for your website, but this is nothing more than an attempt to look legitimate. Their paid traffic service is worthless, and we're not told where this traffic is sourced from.
3). Owner Has a Bad Reputation!
The owner of Adfeedz is not trustworthy. She's been associated with other unscrupulous programs that are similar to Adfeedz
The fact that she's operated other Ponzi schemes has me convinced that she's doing the same thing here with Adfeedz. I wouldn't trust her or the ROI promises she's offering.
Recommended: Tired Of Working In A Dead-End Job? Let's Get Your Passion Project Off The Ground
Advantages of AdFeedz
Adfeedz is a worthless program with nothing to offer. I would avoid it.
Is AdFeedz a Scam or a Legit Business?
Adfeedz is your typical Ponzi scheme but the only difference is it's trying to offer a paid traffic service bundled with an MLM compensation plan with cashback. Their interpretation of cashback is "receiving cash back" at a rate that has been exaggerated.
If a genuine business offered the kind of cashback that Adfeedz is offering, they would be bankrupt very quickly.
If investments from new members are being used to pay current members that means it's a Ponzi scheme. The pay-out system is even stated on their website.
Merry Makowski has been linked to several shady programs, and I'd be reluctant to hand over my money to her.
Steer clear of Adfeedz!
How Do I Use The Internet to Make a Full-Time Salary?
I'm not a big fan of get-rich-quick schemes or Cryptocurrency MLM programs, let's just say that I've been caught short a few times.
Instead, Affiliate Marketing is my leading recommendation for people that want to build a thriving full-time online business working from home.
Here are my reasons why…
You can get started for Free.
There's no pressure to recruit family and friends, or anyone else for that matter.
You can create a business from virtually any product including the ones that you already buy. You are not limited to low-income or inferior products.
Affiliate marketing can help you to…
Generate a 4-Figure Monthly Salary and become financially free from the limitations of a traditional day job. You can do this in less than 12 months!
If you want to find out how I did it, Click Here!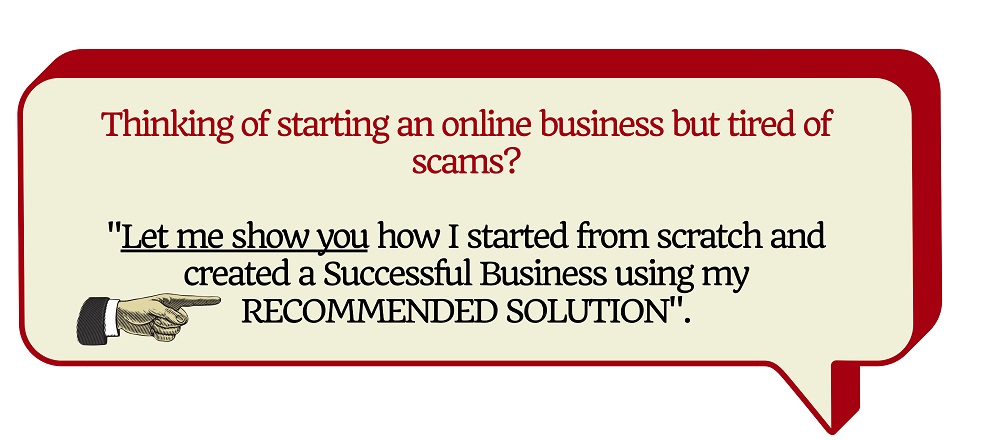 Similar Programs To Be Aware Of: