It seems like every corner you turn there's another online program promising to make you money. Recently, there has been an influx of investment or financial newsletters claiming that you can profit from utilizing their information to make smart investments.
These products supposedly provide you with expert data relating to the type of stocks you should trade to make huge profits. The Rich Life Letter is one such product but is it worth pursuing or is it a waste of time?
The fact that you've taken a moment to scrutinize this product before buying it should be applauded. You've done yourself a massive favour. Your due diligence will save you from wasting money and time.
A good bit of research always goes a long way in the fight against online scams. The good thing to know is that creating a sustainable full-time online business is not difficult. You just need to know where to look.
Before we proceed I'd like to let you know that I'm not linked to Rich Life Letter in any sort of way and I'm not trying to sell you this product.
Instead, I'd like to show you what Rich Life Letter is concealing from you and why it might not be worth your time to pursue this supposedly good opportunity.
The Rich Life Letter Review
Name of Product: The Rich Life Letter
Creator: Nilus Mattive
Type of Product: Investment Newsletter
Cost: $45 to $89
Who Is This Product Best For: Nobody!
Rich Life Letter Summary
In a nutshell the Rich Life Letter claims to be a newsletter that specialises in investments and is overseen by Agora Financial and updated each month by a financial expert called Nilus Mattive.
The reliability of the information provided is questionable because the product misleads potential customers by using shady tactics to win their business. This product is not short of false information and false customer testimonials.
Product Rating: 10/100
Would I Recommend This Product: Not a chance!
Recommended: Discover how you can build a Full-Time 4-Figure Monthly Income with No Previous Experience
Exploring The Rich Life Letter
The Rich Life Letter states that it is a newsletter that helps investors to put their money into lucrative opportunities and it provides vital financial advice which is normally kept away from the masses. Supposedly, it will point you in the direction of 'hidden treasures' such as marketing stocks that are on the brink of a huge price increment.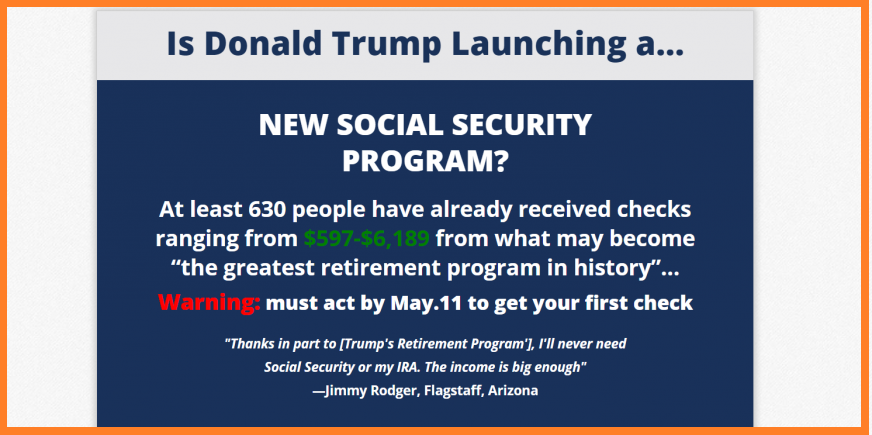 The above image is an example of the type of marketing that you will find on the Rich Life Letter's home page.
The Rich Life Letter is edited by Nilus Mattive, his skills are listed as author, editor, copywriter and financial expert. He operates the product with the help of a bunch of financial analysts. Nilus previously worked for Agora Financial, who currently publish the newsletter.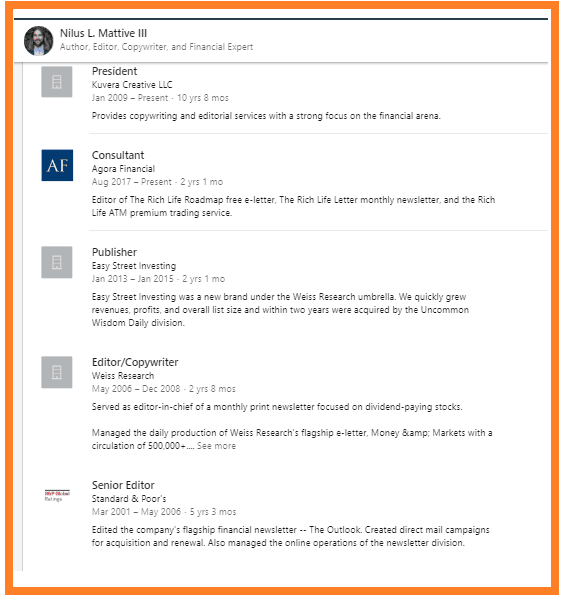 According to is job history, he worked for Jono Steinberg's Investor Group and edited the investment newsletter at Standard & Poor's. In addition to this, Nilus has written a book titled The New Investor.
His most recent position is not one that's easy to secure because it requires someone with the highest expertise and qualifications. To get hired for that job, Nilus would have had to offer some remarkable financial advice and skilfulness.
Tired of Scams? Find how you can build a Full-Time 4-Figure Monthly Income with No Previous Experience.
The Rich Life Letter Explained
The bulk of the material shown on their home page and promotions is open to doubt and can be regarded as dubious, I'll show you the reasons why in the following section.
The home page essentially states that their product is one that nobody knows about, and at this stage they give you an overview of something called Trump Checks. What are Trumps checks? Apparently, these checks are sent directly to members that decide to join the Rich Life Letter.
We are told that the majority of Americans don't know about this program or of its existence. We are also led to believe that it's some kind of select retirement program discretely provided by the US government that only a few people know about.
What does this program do for you?
Nilus explains that the program is an investment newsletter which he is leveraging to tell his members about this profit-generating system. In the newsletter it is named Trump's New Social Security. Once you've signed up, you will receive an additional complimentary report named Wall Street's Instant Cash Machine.
You'll receive two extra newsletters after you've joined, however, we need to know what's actually on offer with the Rich Life Letter.
This is what you get-
1 Year Subscription to The Rich Life Letter: With this, you'll receive a single newsletter each month for 12 months. Inside it, you'll receive Nilus's advice and recommendations designed for daily investors.
Getting Rich off Wall Street's Pre-IPO Market: This report reveals how you can access leading deals on Wall Street by taking advantage of a loophole. We're advised that everything is above board.
Trumps New Social Security: This report focuses on the Trump administration and how it created a "New Social Security" program that allows you to claim checks.
Baby Boomer's 12% Bank Account: Apparently, you can make 12% interest through a bank account shown within this report.
In light of the above, please don't lose sight of the fact that the core product is the monthly investment newsletter. The rest are extras.
What's The Reality Of The Situation?
You will start off by signing up to the newsletter for a yearly cost of $89 although some have said that they got hold of a deal that reduced the cost to $49.
The reality is that you are not joining a new Social Security program or anything to that extent. The newsletter is not associated to Trump or his government and everything you are led to believe is questionable.
The Rich Life Letter resembles other investment newsletters circulating online designed to collect fees from members in exchange for average financial information.
Is The Rich Life Letter The Right Product For You?
The Rich Life Letter does contain good information, however, it's not a product designed for everyone especially newbie investors. Personally, I would recommend investing your time and effort into more lucrative opportunities such as affiliate marketing.
Simply click on the link below to check out my leading recommendation.
Recommended: Discover how you can build a Full-Time 4-Figure Monthly Income with No Previous Experience
The Rich Life Letter Exposed!
(1) False Testimonials
The sales page is inundated with people stating that they are cashing in huge profits through the Rich Life Letter. Ideally, I wish this was true, however, the people featured on the sales page are fictional characters providing fake information.
An image search of the photos on the sales page traces them back to their actual source. Look at what I found!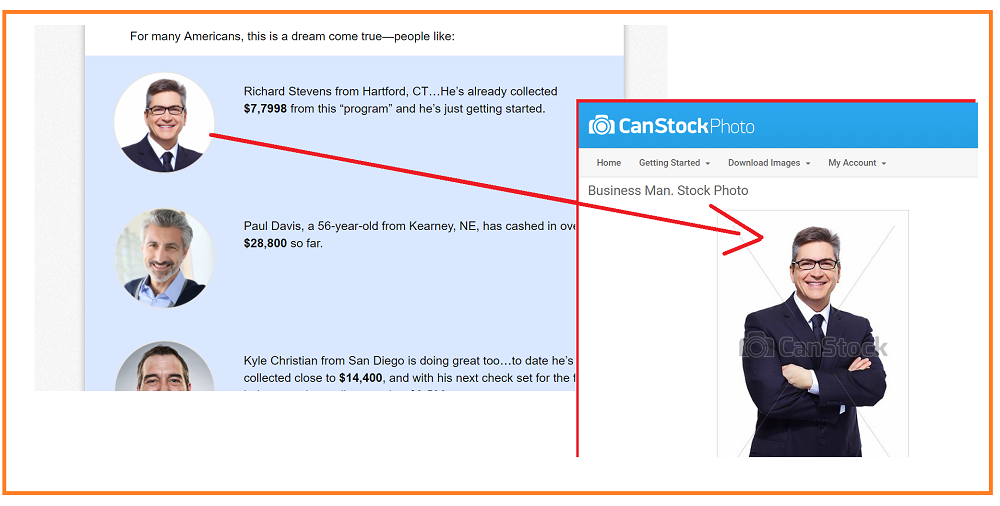 The picture used for "Richard Stevens" turned out to be nothing more than a stock photo (as shown above).
If you've come across a testimonial by Jimmy Rogers, you will already know that he claims to have profited nearly $60,000. The truth is, his image has been used on other websites such as pro technology profits confidential (see below). Fake, fake, fake.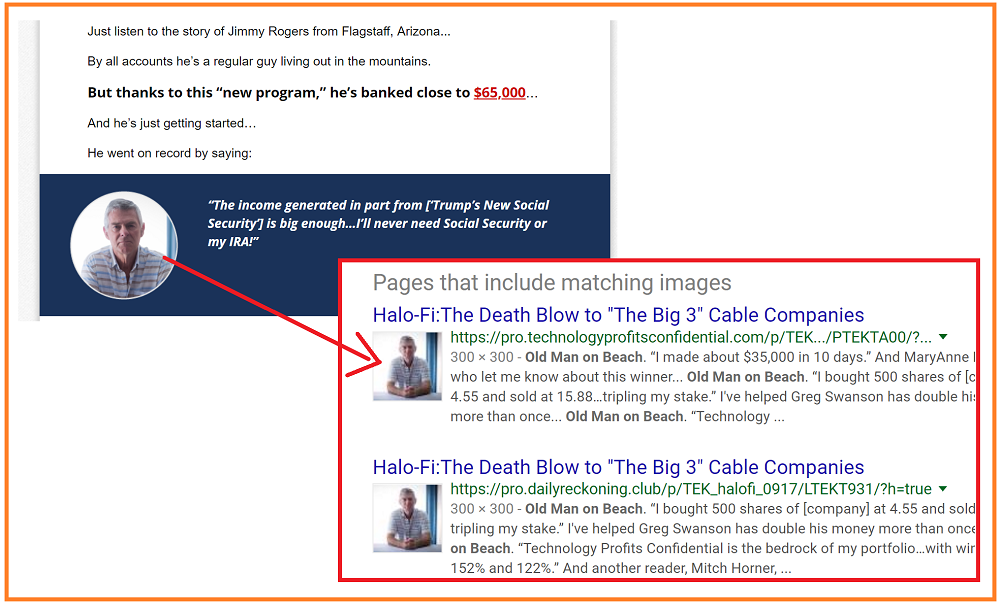 (2) Fake Facts
The next alarm bell about this product is that the "new social security program" doesn't exist. Yes, you read that right.
If this program was real, it would be broadcast nationally. The reality is, you will not receive Social Security or IRS checks for nothing.
If you're hoping to find some sort of loophole in the legislation that will result in you receiving checks you will not find it.
(3) Trump Checks DO NOT EXIST!
The final alarm bell about this program is regarding the Trump Checks. Sorry, these were never real and if you've been watching the news recently there is a very slim chance that these will ever come into existence.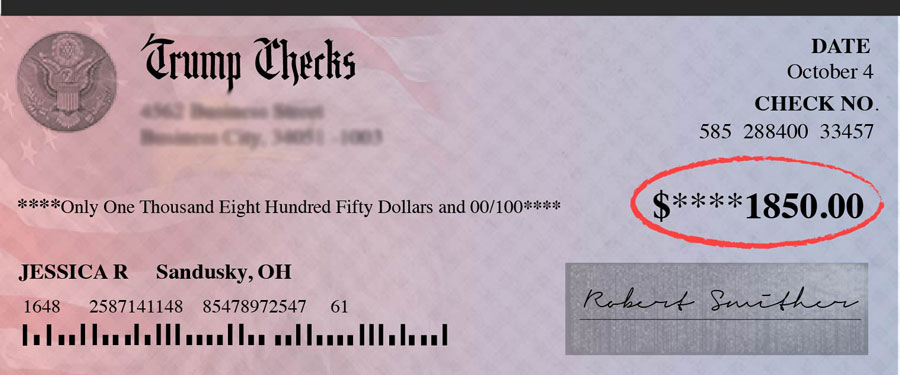 The check shown above is meant to be an illustration of what a Trump Check would look like if you received one through your door. One thing that is blatantly obvious is that it would not be called a Trump check.
Recommended: Discover how you can build a Full-Time 4-Figure Monthly Income with No Previous Experience
Advantages of The Rich Life Letter
Even though the newsletter is edited by someone with an impressive investment track record, this would not persuade me to sign up because of the shady tactics highlighted earlier on.

Is The Rich Life Letter a Scam?
I wouldn't call the Rich Life Letter a scam although they use dubious marketing strategies to lure you in. The sales pitch contains false member testimonials and false details that lower the program's credibility.
I'm surprised that Nilus has resorted to tactics that are normally used by outright scams and as a result, this makes me question his motives.
Naturally, this leads me to my next question…
How Do I Use The Internet to Make a Full-Time Salary?
Like with anything else, making money online is a skill that can be learnt, it only requires a bit of dedication and consistency but it's totally worth it when you can one day walk into your boss's office and fire him/her.
I've personally learnt how to generate a monthly income stream, with no previous knowledge. I can work where I want and when I want. You can do the same too. Find out more here.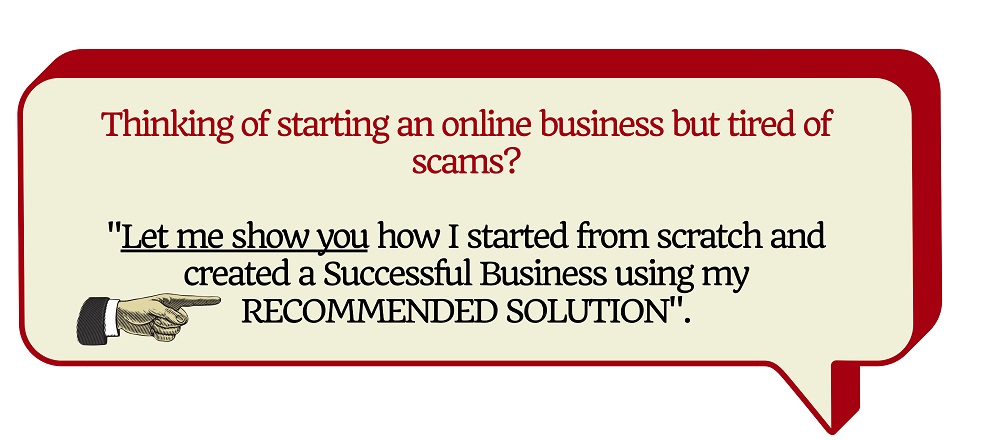 Similar Programs To Be Aware Of: