The owner of CB Passive Income, Patric Chan, proposes that if you buy his product, he'll take care of all the work needed to make you money.
All that's required from you is to give away his products at zero cost! Does this sound like a scam to you? It certainly does and I'm beginning to wonder whether Patric can be trusted?
However, Patric Chan comes with a fair amount of credibility. For starters, he is an accomplished best-selling author and global speaker.
This CB Passive Income review will reveal everything that you need to know to make an informed decision whether to buy CB Passive Income or if they're better opportunities out there.
CB Passive Income Review
Name of Product: CB Passive Income.
Creator: Version 1 was created by Patric Chan back in August 2013.
Type of Product: Email Marketing Tools and Lessons.
Cost: $47 per month or $97 (one-off fee) + $37.80 Upsell.
Who Is This Product Best For? Patric (the owner) and experienced marketers.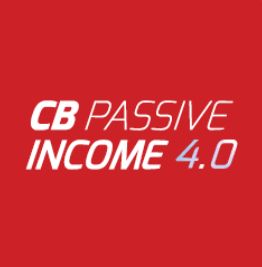 CB Passive Income Summary
CB Passive Income is designed for you to profit online by leveraging Email Marketing and Affiliate Marketing. However, the system does exhibit several limitations which I'll go through later on. It's a very hyped-up product and fails to live up to some of it promises.
Product Rating: 45/100
Highly Recommended: Discover how you can build a Full-Time 4-Figure Monthly Income with No Previous Experience
CB Passive Income Background
CB Passive Income aka CBPI aka CB Passive Income License Program is a product developed by a guy named Patric Chan, a chart-topping author and acclaimed speaker.
The name, CB Passive Income, means that the program is focused on promoting ClickBank products with the help of Email Marketing and Affiliate commissions.
A quick look at their homepage reveals plenty of captivating claims about the power behind the system.
This is Patric Chan.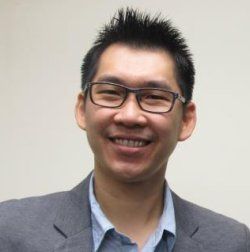 Here are some of the brazen claims made by Patric: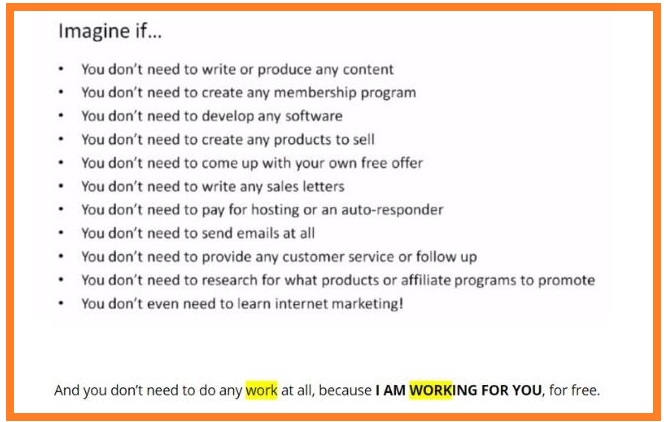 Patric is promising a lot!
But we already know that Patric is an upstanding person with a good track record. He was even invited by the ClickBank executive team to visit their head office in Boise.
If Patric was a shady marketer I don't think he would have received an invite from the top marketers at ClickBank.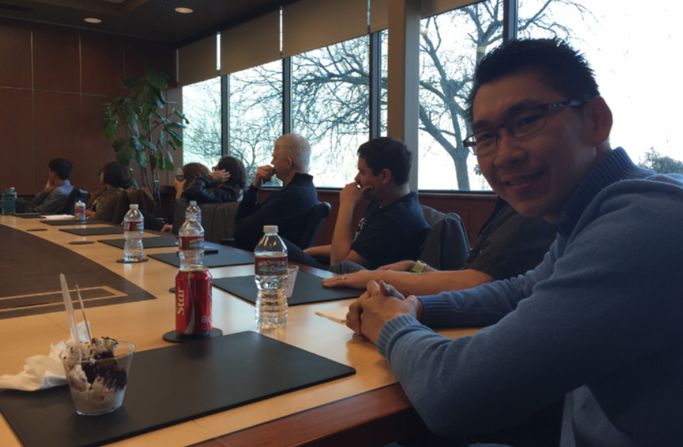 The above image shows Patric attending a meeting at ClickBank's head office. It can be found on the CBPI homepage.
Check out some of the testimonials below vouching for Patric Chan. One of them is from Russell Brunson, the creator of ClickFunnels!
Taking into account Patric's brilliant track record, it looks like CB Passive Income should be a great system, right?
Sadly, this is not entirely true. There are several requirements you should be aware of before you commit to this program. I'll give you more details below.
The Evolution of CB Passive Income
CB Passive Income was established back in 2013. Patric has continued to upgrade CBPI every year with newer features and enhancements
Since then he's offered more lessons and resources with each new version.
One of the intuitive features introduced in version 3, was the addition of different landing pages coupled with an "AI Optin Detector".
The detector recognises visitors that have previously opted into your mailing list, therefore, it will show them an alternative landing page so that it can market different products and drive sales.
The next version introduced better mobile functionality, for example, the "Facebook Click-to-Optin" function.
It seamlessly lets your visitors subscribe to your list by letting them simply click a button and it will effortlessly link with their Facebook account. Therefore, that visitor will subscribe using the email address associated to their Facebook account.
This feature is a cutting-edge feature that will greatly improve conversions.
As you can see from the above, CB Passive Income is no stranger to innovation. When you buy this product you can be guaranteed to receive a great set of resources.
Now that you know a bit more about CBPI let's find out how you can profit from this system…
My Top Recommendation: Access Market Leading Affiliate Marketing Training to Make a Full-Time Income.
Earning Money with CB Passive Income
We've now established that CB Passive Income assists you to grow your Email Marketing business and profit from your subscribers by promoting ClickBank affiliate items.
Let's take a look at the process some more…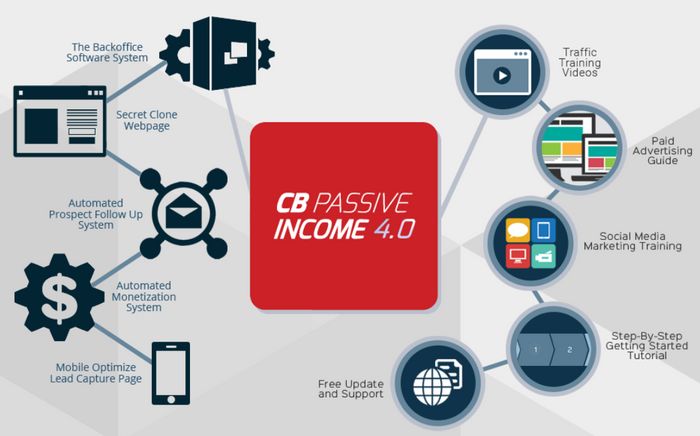 Earlier on, Patric mentions that he'll handle all the work for you, but that is because the program is completely automated to create your online business.
If you're new to email marketing, here is a quick summary of the process below: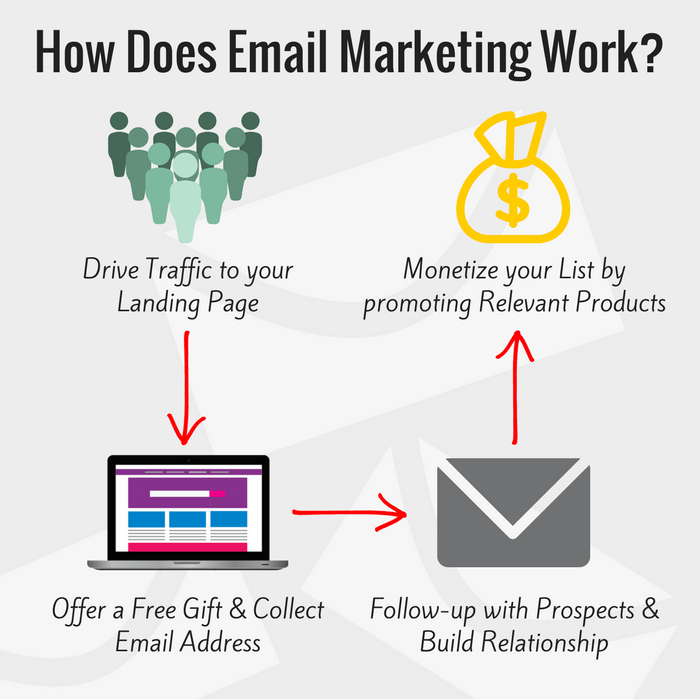 First Step: Send traffic to your opt-in page or landing page.
Second Step: Give a free bonus in exchange for the subscriber's email address.
Third Step: Follow-up with your subscribers by providing value, creating trust and building rapport with them.
Fourth Step: Profit from your subscribers by sending them relevant emails with various affiliate recommendations.
With ClickBank Passive Income, Patric explains that he'll take care of everything from Step 2 onward for you. Everything is automated except for the first step which involves sending traffic to your opt-in page.
However, guess what the most difficult part of the whole process is? Driving traffic!
Acquiring traffic is a big challenge for most newbies and if your knowledge of online marketing and traffic is limited, then you'll find this to be a big stumbling block.
CBPI does provide training lessons that are focused on learning how to drive traffic. We'll look at this in more detail further down, however, the training is a bit too basic.
Sadly, your results won't be that great with no previous experience even if you've followed the training provided by CBPI.
If you're a complete beginner then you're better off with my Recommended Product for Newbies.
Automating Your Business With CBPI
ClickBank Passive Income comes with several ready-made templates to build your opt-in pages named the Secret Clone Webpage. Your distinct ID will be tagged to each of your pages.
You are given a ready-made free gift that you can offer on your landing page to attract subscribers.
When traffic arrives to your page and visitors subscribe to take up the free gift, CBPI tracks these new subscribers and seamlessly follows up with emails to start building the relationship.
Once the initial set of emails are sent, the system will then assist you to begin sending emails promoting different ClickBank products to your subscribers.
You will generate a profit only when a subscriber buys a product through the links contained within the emails.
Once you've sent traffic to your landing or opt-in page, you will just need to wait and hope that your subscribers buy the products inside your promotions.
It's not unusual for someone to grow a list of hundreds of subscribers and still get zero sales.
Isn't Patric meant to be a good online marketing salesperson? The truth is that he's brilliant at promoting his own stuff, however, that same effort is NOT put into helping you to make profits.
There's no point in giving someone else control to handle the selling aspect of your business when you can do it yourself and achieve better results.
That's right, you can profit on your own terms and at a lower cost with the right type of training to start a business from the ground up.
It's much better to build a business on your own terms rather than letting someone else control its direction.
CB Passive Income Resources, Support and Lessons
Let's take a look at the type of lessons, resources and support offered inside ClickBank Passive Income.
Lessons
The lesson plan only focuses on driving traffic. Unfortunately, you are not taught the other principles of online marketing.
The training does cover the strategies for paid and free traffic driving. It includes the following:
SEO- Search Engine Optimization.
Using Solo Ads.
Marketing through Social Media.
Guest Posting.
Using Paid Ads
YouTube marketing and so on…
The training is quite basic and can be completed within a few days. If you're a fast learner you could probably get through the training in 1 or 2 days.
The majority of the topics covered within the lessons can be sourced elsewhere online for free, therefore, there's no need to pay for them.
You are also provided with introductory training on Email Marketing, however, it's extremely basic.
Resources
In regards to the resources, the CBPI system is the primary hub for virtually everything required to get going.
As soon as you've signed up, you'll gain entry into the back office where you'll find tools such as your opt-in pages and a distinct URL.
In addition to the above, you are also given a special tool named The Digital Cover Creator. Essentially, it gives you the power to seamlessly make high-class covers for the bonuses that you'll be giving away to your subscribers.
Does CBPI come with Support?
Yes, ClickBank Passive Income comes with readily available support. The company employs a support team located in an actual office, however, don't expect to receive first-class support.
You'll be provided with general email support but there is no chat system or any type of community environment such as the ones found with alternative products such as Inbox Blueprint.
Highly Recommended: Discover how you can build a Full-Time 4-Figure Monthly Income with No Previous Experience.
Advantages & Disadvantages of CBPI
Pros
(1) 60-Day Refund Policy
CB Passive Income comes with a 60-day money-back guarantee which gives you the assurance that you can request for a refund if you're not happy with the product.
However, a small word of wording…
CBPI is sold through ClickBank, therefore, the CB team will need a strong reason to provide you with a refund before it is approved.
(2) Patric Chan has a Successful Track Record
As mentioned previously, Patric is well-versed and accomplished at online marketing.
You will find several brilliant testimonials of Patric. He's a top-selling author of WakeUp Millionaire. He also co-wrote a book with Robert G. Allen named Clicking Cash.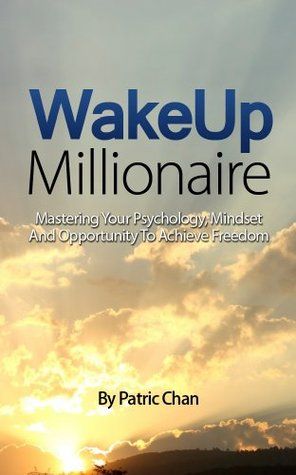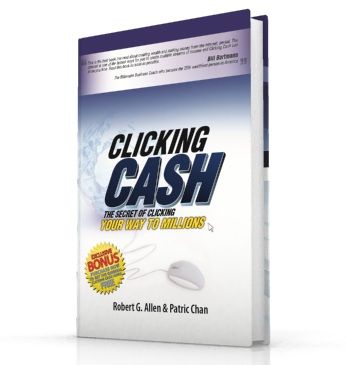 Patric is an online marketing expert with over 10 years of experience. He is also a close friend of Russell Brunson, the owner of Clickfunnels.
A big benefit for ClickBank Passive Income is that it's built by an owner with a highly-successful online career. Patric Chan is the real deal.
My Top Recommendation: Access Market Leading Affiliate Marketing Training to Make a Full-Time Income.
Cons
(1) Overly Hyped
A quick look at the CBPI homepage reveals the amount of hype that Patric has placed on this product. It's too much!
Most of the hype has already been highlighted during this review. The most prominent sales gimmick that Patric keeps mentioning is:
"The only thing you need to do is to give away his free gift"
Patric also promises that he'll handle all the hard work for you free of charge.
The reality is that, although the business is mostly automated, you'll still need to handle the most challenging task which is to drive traffic to your landing page/s.
Patric makes it sound so easy, however, once you've joined the program you'll quickly realise that you have your work cut out for you.
(2) CBPI has Limitations
As mentioned earlier, there are lots of restrictions with this system that prevents you from controlling your business. The only thing you can control is driving traffic.
You don't have the option to choose the type of Email Marketing business you want to run and you're limited to promoting just ClickBank products. You can't customise any part of the business or pick a different niche to promote.
(3) Hidden Expenses
Patric assures you that there are no additional expenses such as paying for a domain name or hosting, however, the expense of paying for traffic is a hefty cost that requires deep pockets.
It's very difficult to generate free traffic if don't already own a longstanding internet business, therefore, paying for traffic is the only choice.
In addition to this, your email list will need an autoresponder which generally carries a monthly cost of between $20 – $30.
(4) Have You Heard About Duplicate Content?
The web pages, templates and bonuses are created in advance by the team at CBPI which means that its members are provided with access to identical resources.
Search Engine Optimization (SEO) will be useless as a result of the above because the content will be considered to be duplicate content, therefore, Google will not rank your opt-in pages for organic traffic.
The content is not unique or personal to your visitors because it is all generic.
How will you build a rapport with your subscribers without that magic touch of individuality? Your visitors are less likely to buy your stuff if they don't feel connected to you.
Your conversion rate will suffer as a result of this.
(5) Worthless Upsell
Before you buy ClickBank Passive Income, you'll be offered an Upsell on the checkout page called Origin Builder.
The Origin Builder is simply a website page creation tool that costs $37.80, however, it doesn't provide any extra value to CBPI because it CANNOT be integrated with the system (what the heck?).
If ClickBank Passive Income does all the work for you, why are they trying to sell you a web page creation tool?
(6) You're Growing Patric's List
Patric states that you've got ownership of your list because your subscribers are displayed on your membership dashboard.
The problem is that you don't have control of your list. It's actually Patric who has full access to the list. He also receives a copy of all your subscription emails.
The only way around this is to get your own Autoresponder which will allow you to extract your list and provide your subscribers with your own customized emails.
If you're going to use your own Autoresponder then it's pointless to buy CBPI.
My Top Recommendation: Access Market Leading Affiliate Marketing Training to Make a Full-Time Income.
Is CB Passive Income a Scam?
CB Passive Income by Patric Chan is definitely NOT a scam. Patric provides several useful resources and automation, however, the lessons are a bit too basic.
The system is priced at a relatively low-cost and there's a 60-Day refund policy.
Achieving a passive income from CBPI, as the name suggests, isn't quite as easy as it's made out.
If you're new to online marketing and traffic building strategies then this product will be an uphill struggle and you probably won't make that much money.
Naturally, this leads me to my next question…
How Do I Use The Internet to Make a Full-Time Salary?
Like with anything else, making money online is a skill that can be learnt, it only requires a bit of dedication and consistency but it's totally worth it when you can one day walk into your boss's office and fire him/her.
I've personally learn't how to generate a monthly income stream, with no previous knowledge. I can work where I want and when I want. You can do the same too. Find out more here.