The Money Sucking Website (MSW) System is full of the usual hype that we've all become accustomed to with regards to scams. If you've got a bad feeling about this program then you should trust your gut instinct.
Even the name, Money Sucking Websites, is over the top! The question is, whose money are they sucking? Yours?
Let's find out if the MSW System lives up to its promises or if it's just another scam.
The fact that you've taken a moment to scrutinize this product before buying it should be applauded. You've done yourself a massive favour. Your due diligence will save you from wasting money and time.
A good bit of research always goes a long way in the fight against online scams. The good thing to know is that creating a sustainable full-time online business is not difficult. You just need to know where to look.
Before going ahead with this review I'd like to let you know that I'm not linked to the Money Sucking Website (MSW) System in any sort of way.
I'm not trying to sell you this product. Instead, I'd like to give you an honest review of this system and reveal whether you can actually profit from it.
Money Sucking Website (MSW) System Review
Name of Product: Money Sucking Websites (MSW) System.
Owner: Willy Handcock.
Type of Product: Affiliate Marketing System (It's a Scam).
Cost: $47 plus Upsells.
Who Is This Product Best For? Absolutely nobody.
Money Sucking Website (MSW) System Summary
Money Sucking Websites (MSW) System asserts that it can help you to earn at least $500 per day with its automated program. There's a lot of big talk and falsities surrounding this product. It comes with a fictional owner and false testimonials. There are zero profits to be made here.
Product Rating: 1/100
Would I Recommend This Product? Never
Highly Recommended: Discover how you can build a Full-Time 4-Figure Monthly Income with No Previous Experience
How Does MSW System Work?
The MSW System claims to be an affiliate marketing program that does all the hard work and makes you daily profits of at least $500 as soon as you switch it on. Apparently, you don't have to lift a finger to enjoy these huge profits.
Supposedly, this program is water-tight and is suitable for anyone including complete novices with limited or no technical knowledge. All you need to do is start it up and it will generate cash all day (What a load of BS!).
If you're a regular visitor of my site you'll already know that I've reviewed countless scam programs and MSW is no exception! It shares similarities with shady products such as:
Who's Running Money Sucking Websites?
The character fronting this program is called Willy Handcock. Why is he a character? Because he is a work of fiction (I'll reveal the proof later).
The screenshot below is featured during the sales video and on the website's homepage. Willy is playing imaginary happy families!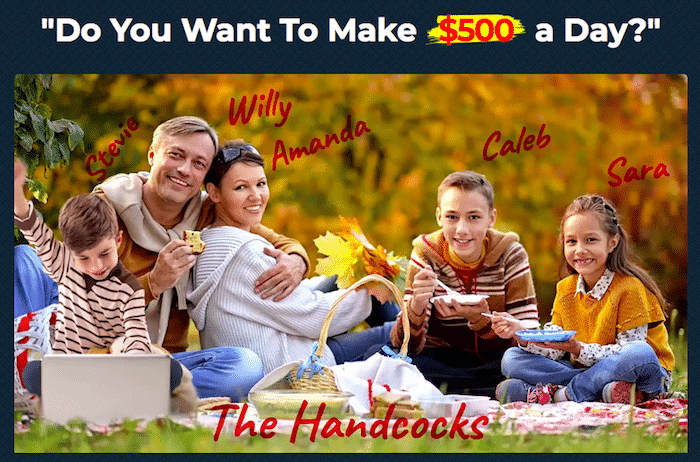 The truth is that Willy Handcock can't be found anywhere else on the internet except within the MSW sales pitch. Even if Willy was a real person, would you trust someone that chooses to be elusive?
Exploring MSW System
How can a company name themselves "Money Sucking Websites"? It's like they actually wanted to expose themselves. I guess these scams are getting braver by the day.
The name clearly shows this program for what it is, a system that siphons money from innocent people with the sole purpose of making money for nobody else but the owner.
Nonetheless, the websites is presented very well and could easily trick an unsuspecting newbie into thinking that it's the genuine article.
Affiliate marketing is a genuine business model, however, if you want to succeed at it, this is not the way to go about it.
What's Actually Happening Inside MSW?
Although the MSW System promises a highly profitable chance to earn $500 per day, this could NOT be any further from the truth.
Apparently it offers you automated websites full of affiliate links that earn you commissions every time someone buys a product using those same links.
Affiliate marketing has evolved over the years and it does not work as easy as stated above. The reality is that it requires patience, hard work and consistency, NOT the "autopilot" approach that MSW is promising you.
My Top Recommendation: Access The Best Training to Create a Full-Time Online Income.
Is Money Sucking Website System a Profitable Opportunity?
It's virtually impossible to profit from an automated online system such as MSW. If you want to get rich from the internet you need to put the work in.
There's no such thing as a holy grail program that will just keep making you money with no effort involved. I'm telling you this from my own experiences.
If you're willing to invest time and a bit of money into Affiliate marketing you can build a thriving business but it won't happen overnight and it certainly won't work on "autopilot".
The Money Sucking Website system charges $47 to sign up. It's less expensive than most of the genuine affiliate marketing system out there but what's the point of buying a program that doesn't work?
Once you're a member, you'll be inundated with numerous Upsells of worthless programs all claiming to make you rich. MSW is affiliated to these products, therefore, they'll earn a commission off each product that you decide to buy. What a greedy bunch!
Who's The Money Sucking Website System Best For?
Absolutely NOBODY.
The MSW System is a blatant scam. It gives Affiliate Marketing a negative connotation.
Are You Tired of Scams? Join My Top Recommended Product Here!
MSW System Exposed!
(1) Fictional Owner
The creator, Willy Handcock, is not real. Earlier on. I mentioned that this name was made up to front the scam.
It's convenient for the actual person/people behind this scam to make up fictional characters so that they can simply close down the system once they're exposed, re-brand the product, and run the scam all over again.
And guess what else I found? Remember the photo of Willy and his family sitting in the park and enjoying life? It's nothing more than a stock photo from Shutterstock. Willy is obviously NOT real.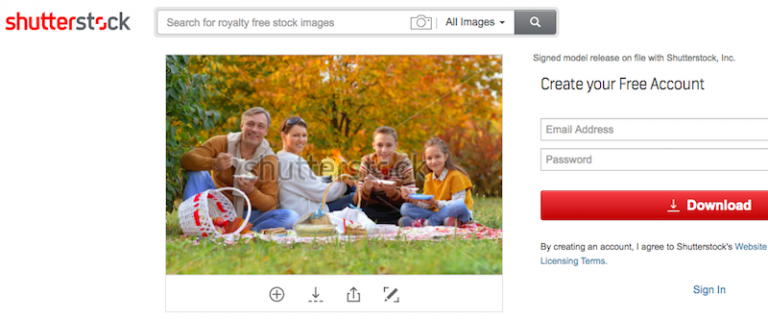 (2) False Customer Testimonials
Scammers love to use fake testimonials to add "credibility" to their products and Money Sucking Websites is no exception!
The sales page contains several video testimonials of members, completely new to affiliate marketing, allegedly making thousands of dollars per day from the MSW system.

The truth is that these "members" are spokespeople pretending to be successful customers. Their acting services can be purchased from outsourcing websites such as Fiverr.
It's easy and cheap to find actors that can fake it. Videos can be ordered for as little as 5 bucks!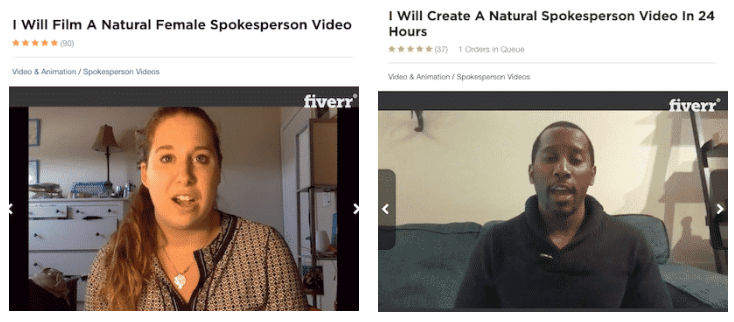 The above screenshots are the Fiverr profiles of the actors. Think about it, if MSW is a winning product why does the owner need to use false testimonials?
(3) Extravagant Earnings Hype
One of the strategies used by the owner to lure people to MSW is by promoting the outrageous daily earning potential. Apparently, members can make amounts like $2,300 per day on average.
It's impossible to make this sort of money without lifting a finger, however, it's possible to build a 6-figure annual salary but only if you're willing to commit to working on your website for the long-term.
You simply can't become rich overnight from an internet business. Those days are long gone.
The hype that MSW is touting is nothing more than a facade and should be dismissed at the earliest possible stage.
If you're trying to figure out ways to work online and build a successful business from home then you should take a look at My Top Recommended Program here!
MSW System Advantages
The Money Sucking Websites System is completely worthless. There's absolutely no benefits of using this product.
Is MSW System a Scam?
I said it before and I'll say it again, Money Sucking Websites (MSW) System is a blatant scam. There's plenty of evidence demonstrating that this system can't be trusted.
You won't find any real contact details about the system's founders, Willy Handcock is a fictional character, and false testimonials feature prominently throughout the sales videos in an attempt to add some credibility.
There is nothing authentic about the MSW system and you should steer clear of this product.
If you're looking for opportunities to make a full-time or part-time salary online then you should follow the link below:
My Top Recommendation: Access Market Leading Affiliate Marketing Training to Make a Full-Time Income.

How Do I Use The Internet to Make a Full-Time Salary?
Like with anything else, making money online is a skill that can be learnt, it only requires a bit of dedication and consistency but it's totally worth it when you can one day walk into your boss's office and fire him/her.
I've personally learnt how to generate a monthly income stream, with no previous knowledge. I can work where I want and when I want. You can do the same too. Find out more here.