My Mobile Money Pages is a program that promises to generate profits of $547 per day which works out to be $16,970 per month or $203,643 per annum. Gosh, that's a lot of money!
The fact that you've taken a moment to scrutinize this product before buying it should be applauded. You've done yourself a massive favour. Your due diligence will save you from wasting money and time.
A good bit of research always goes a long way in the fight against online scams. The good thing to know is that creating a sustainable full-time online business is not difficult. You just need to know where to look.
My Mobile Money Pages claims that you only need to spend a few minutes each day to earn the sums that they are suggesting. (Their promises should be taken with a pinch of salt).
To start off with, there's no concrete proof to Andrew's (the owner) claims. For all we know he's simply plucked those profit figures from the air.
In this review, I'll reveal whether the hype surrounding this product can be substantiated or if the whole thing is a worthless scam.
My Mobile Money Pages Review
Name of Product: My Mobile Money Pages
Creator: Andrew Davidson
Type of Product: Affiliate Website Builder
Cost: $39.95
Who Is This Product Best For? The Owner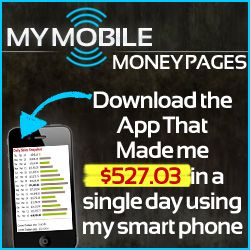 My Mobile Money Pages Summary
Overall, My Mobile Money Pages is an old affiliate website building program that's still circulating online. It promotes old-fashioned strategies that won't give you results in today's online environment. That's all there is to it.
Product Rating: 2/100
Would I Recommend This Product? Not a Chance!
Highly Recommended: Discover how you can build a Full-Time 4-Figure Monthly Income with No Previous Experience
How Does My Mobile Money Pages Work?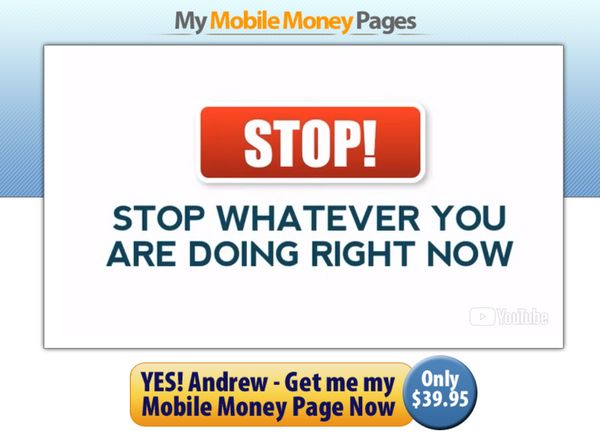 My Mobile Money Pages claims to be a piece of software that automates the process of creating mobile-friendly niche websites.
The owner, Andrew, promises you the following:
No previous technical knowledge is required.
Website design or coding skills are not needed.
You don't need a budget to buy Paid Traffic.
You are not required to own a website.
All you need to do is buy MMMP and put aside a few minutes per day to make massive profits.
Throughout this review I'd like you to keep a note of the brazen claims, listed above, and decide on your own whether they're justified.
MMMP plays on the idea of profiting from the mobile market. We all know that the mobile industry has taken over the world and there are plenty of opportunities to make money, however, I'm struggling to see what part MMMP plays in all of this.
Andrew claims that the software he's developed is incredibly powerful and can leverage the mobile market to make a fortune for his members.
Before we can decide whether MMMP is the real deal, I think it's a good idea to show you what's involved.
Inside My Mobile Money Pages
At this stage, you're probably trying to figure out how MMMP actually helps you to profit online. Let me demystify this for you…
MMMP runs off a model that we've come to know as Affiliate Marketing.
My Mobile Money Pages is a software that claims it can create websites in whichever niche you'd like. These websites are specially optimised for mobile use.
Once your website is created, the program apparently helps you to build content relevant to the keywords that you give it.
The system uses a technique named "scraping".
What happens is that the MMMP scours the internet and steals content from other websites. It then tries to substitute some of the wording with synonyms to avoid the detection of duplicate content from search engines.
Once the stolen content has been embedded onto your website the system then place various affiliate products within the content to promote.
The affiliate products are linked to websites such as eBay and Amazon, therefore, if someone clicks through to either of the sites, via one of your links, and makes a purchase, you will receive a commission from that sale. That is the principle of affiliate marketing.
An alternative strategy to earn revenue from your website is by placing Google Ads on the site. If your audience clicks the adverts, you profit from that.
However, MMMP has several red flags…
My Top Recommendation: Access The Best Training to Create a Full-Time Online Income.
Problems with MMMP
Most of you that are reading this would have already concluded that MMMP is an unprofessional and irresponsible way to conduct business online.
To begin with, the program is stealing work from other hard-working marketers and pasting it onto your website.
It is not a sustainable business because the search engines will eventually catch up to you and blacklist your website.
This is not the way to build a business. You are essentially shooting yourself in the foot if you decide to create a business with the help of MMMP. Google uses sophisticated formulas to sniff out and remove sites with duplicate content from their search results.
If your site does NOT produce unique content, Google will not rank you and your audience will never find your website.
Further to this, it is difficult to be accepted into the Google AdSense program without high-quality unique content.
My Mobile Money Pages is a flawed business from the very start.
Advantages & Disadvantages of My Mobile Money Pages
Pros
(1) 56-Day Refund Policy
I'm clutching at straws here…One of the advantages about My Mobile Money Pages is that it comes with a 56-Day refund policy.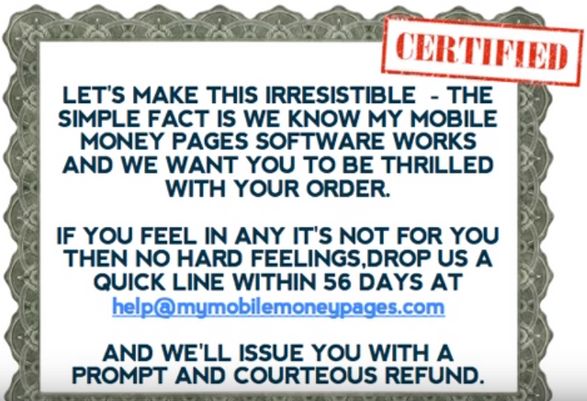 You can always request for a refund if you're not happy with the product, however, MMMP is a ClickBank product and the rules surrounding the refund process are strict at ClickBank.
(2) MMMP Is Promoting A Genuine Business Model.
MMMP concentrates on the idea of profiting from affiliate marketing.
Affiliate marketing is a genuine business strategy and plenty of marketers have earned a lucrative revenue from affiliate sales.
My main issue with MMMP is that the actual program is outdated and doesn't work in the modern world of affiliate marketing.
Disadvantages
(1) Copied Content
We've established that the MMMP scrapes content from other websites and places it onto your website.
The search engines will take a quick look at your content and mark it as duplicate content. This is a big NO NO. You will not be ranked, therefore, you will not get traffic and inevitably not make sales.
Furthermore, your website will be the same as all the other MMMP members in the same niche. You will not stand out from the crowd.
(2) Old Strategies
My Mobile Money Pages was opened to the public in 2010 and the latest update was a year later.
The system has been neglected by its owner, Andrew, since 2011 which means that the techniques are out of date.
MMMP still trains you the old process of buying backlinks to get your website to page 1 in the search engines. Their program lets you build several backlinks to your web pages.
Yes, it's true that a good backlink will positively affect your website, however, if the backlinks are not natural then Google will blacklist your site.
Therefore, it's better to attain a few good quality natural backlinks instead of buying a thousand low-quality ones that could jeopardize your rankings. MMMP is promoting strategies that simply don't work in the evolved world of online marketing.
Highly Recommended: Discover how you can build a Full-Time 4-Figure Monthly Income with No Previous Experience
(3) Low Quality Training & Support
The total amount of training, including the video tutorials, is no more than 60 minutes long. You are provided with PDF lessons as well.
What are you taught in the 60-minute course?
The lessons are merely an introduction to forum and social media marketing. By the way, forum marketing no longer works. The training shows you nothing more than posting links and that's it. A complete waste of time!
There's only one avenue for support and that's through email.
Andrew provides an email address for queries and support, however, it seems like nobody is manning the inbox because there are no responses.
(4) Forget About Traffic
Andrew assures his members that they won't need to buy paid traffic, therefore, members will need to rely on free organic traffic acquired through good SEO (search engine optimization) practices.
The problem is that your site will never rank with duplicate content. It's more likely to get a penalty from search engines as mentioned earlier.
If you can't drive traffic to your promotions then you essentially DON'T have a business, thus you will not make money.
(5) The Website Is Not Really Yours!
Andrew states that the website hosting and domain name are included with the package, therefore, you're not required to pay an additional cost for them.
However, the website that you're given is a sub-domain. This means your domain sits inside Andrew's main website and as a result of this, you don't own the website.
Guess what happens if the site owner decides to pull the plug on the system? Your sub-domain will disappear along with it. Your business will die and you'll be back to the drawing board.
The truth is that if you want to run a sustainable business and control its direction, you need to pay for your own domain and hosting. Don't worry, I'll provide you with an all-in-one solution to take care of all your online business needs.
Have You Got Own Online Business Yet?
If Not, Here's My Top Recommendation: Access The Best Training & Resources to Create Your Own Full-Time Online Business From Home.
(6) Extravagant Claims and Hype
The sales video contains far too much hype and over the top claims. It's difficult to figure out how you can profit from this product let alone make thousands of dollars per month.
Andrew, claims that you don't need a website to make money with MMMP but as you go further into the product, you'll soon realize that a website is required to earn the promised profits. Andrew is selling the product on false pretenses.
(7) Watch Out For The Downsell
My Mobile Money Pages will cost you $39.95, however, when you try to exit the sales page, the price is automatically reduced by $10. The price is discounted to $29.95.
MMMP is desperate for your money and they'll impose various tactics to get you to pay.
However, there's no point in buying a useless program even if it's heavily discounted.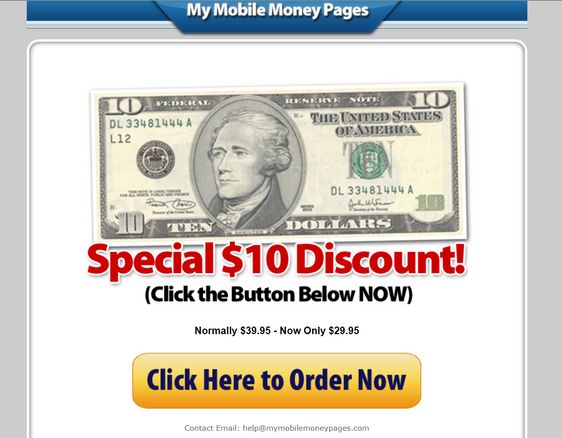 (8) MMMP is Trying To Sell Mobile Optimized Websites
Mobile optimized websites are now the norm. Anyone can create a website that's optimized for mobile using Content Management Systems such as WordPress.
WordPress is a global powerhouse and it's so popular that it runs 29% of the Internet.

MMMP feeds you with fake claims, therefore, I would NOT recommend spending your hard-earned money on a useless product that promises this kind of stuff: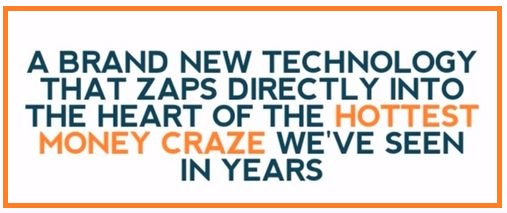 The advancements in software technology means that you can easily create a mobile-friendly website through systems like WordPress. Guess what? Your WordPress website will look much better than a MMMP website.
(9) Andrew Is NOT The Solution For Your Online Business.
Andrew's training and resources leaves a lot to be desired. His system is practically a dinosaur in our fast-changing online marketing landscape. The training is less than 60-minutes long and the support team doesn't respond to emails.
The truth is that Andrew has most likely moved on from MMMP and is now concentrating on other scams to line his pockets.
The sales page is very simple, it shows a sales video and an option to buy the system.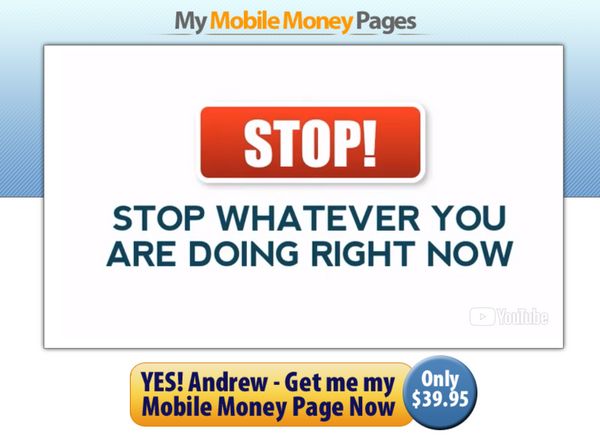 The membership area is sparse at best. As you can see in the screenshot below, there's nothing much on the member's page: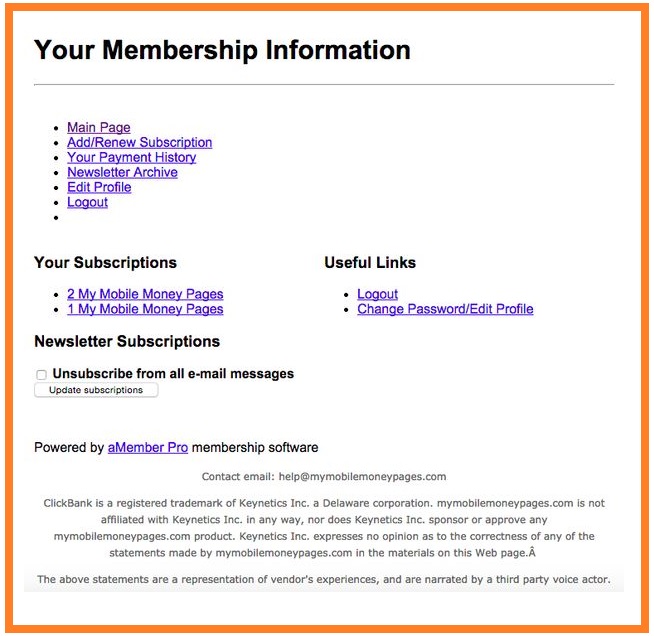 Andrew clearly hasn't put any work into refining his product yet he's asking for your money. Chances are, he's churning out lots of low-quality scams to see which ones will make him money.
Are You Tired of Scams? Join My Top Recommended Product Here!
Is My Mobile Money Pages a Scam?
You're absolutely right. My Mobile Money Pages is a scam. It's an outdated system with plenty of flaws that have been highlighted throughout this review.
I would only call a product a scam after thorough research and once I've concluded that there's no value to be gained from buying the product.
This is certainly the case with My Mobile Money Pages. The system is completely outdated and you will NOT profit using MMMP.
Andrew has decided to keep this program running and he's continuously selling false hopes to unsuspecting victims which make the MMMP system a total scam.
Naturally, this leads me to my next question…
How Do I Use The Internet to Make a Full-Time Salary?
Like with anything else, making money online is a skill that can be learnt, it only requires a bit of dedication and consistency but it's totally worth it when you can one day walk into your boss's office and fire him/her.
I've personally learn't how to generate a monthly income stream, with no previous knowledge. I can work where I want and when I want. You can do the same too. Find out more here.