The Affilorama Review Is It A Scam Or Not? The rate at which the internet changes means that conventional learning would find it challenging to keep up with the pace of these changes. Nowadays, it's very easy to embark on an educational vocation only to find that the lessons learnt would be outdated by the time you are ready to create your online business later on.
If you are a newbie and thinking of starting up an online business, it can be a predicament to kick start your business and learn all at once. A solution to this problem is signing up to an online community which provides access to learning resources that combine both training and taking action at creating your business. The best communities ensure that the learning package stays up to date, is delivered via video and written form, provides continuous support when needed, network's members and is priced well.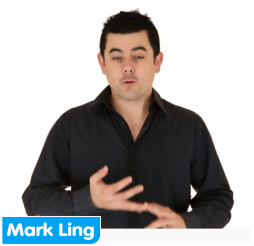 Like most things, not all online learning resources are created equal. Some are exaggerated to appear top notch; with the main agenda of getting your money in exchange for outdated courses.
Affilorama is a site created and owned by a guy named Mark Ling and has been around for several years. When I heard a buzz about Affilorama I was interested to know whether it lived up to the hype.   
---
The Affilorama Review

Is



Product Name: Affilorama by Mark Ling
Cost: $1 /30 day trial, $67 monthly, $497 for three years + upsells
Owner: Mark Ling 
Rating: 8/10 ★★★★★★★★☆☆

If you want to learn how to make money online, read my top recommendation right here.
---
Design Prowess
I've reviewed a number of online business products and most of them suffer from bad website design and site navigation that results in a bad user experience. It's refreshing to see that Affilorama has invested in a good looking website that feels professional and well placed. Although this isn't how I would gauge if a product is a scam or not it still makes a big difference to see a site placing emphasis on the user experience. I score Affilorama 10/10 for design alone (see below).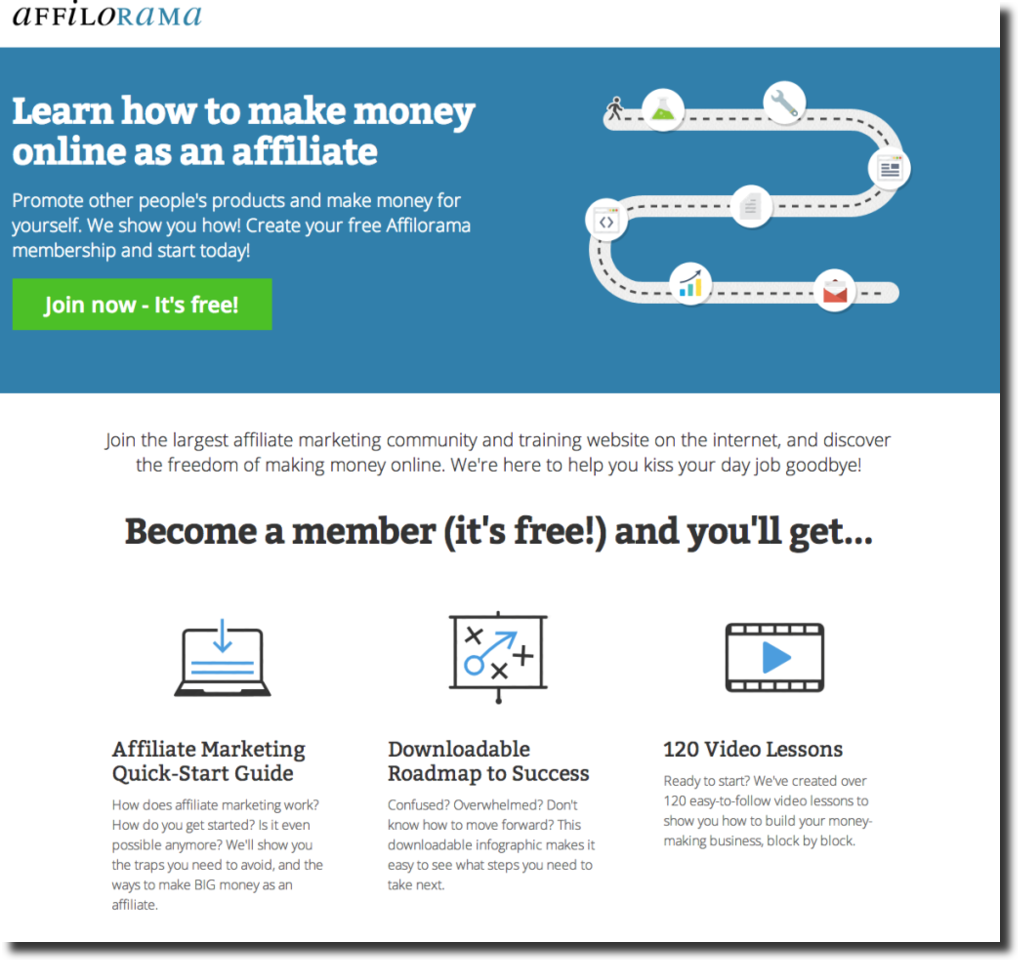 Any Hidden Costs?
One way of sniffing out a questionable product is to see whether it tries to push a lot of Upsells or Down sells onto you. An Upsell: This is an additional benefit or upgrade that they will attempt selling to you after you buy the initial service or product.
A Down sell: This is an immediate price markdown that's offered in the hope that you purchase the product or service. Usually a combination of Upsells and Downsells are offered to try make the most money from potential buyers.
Affilorama is free to join, which is great, but its services come at an extra cost (which we could say is an Upsell) although it does not feel pushy. These guys are smooth operators.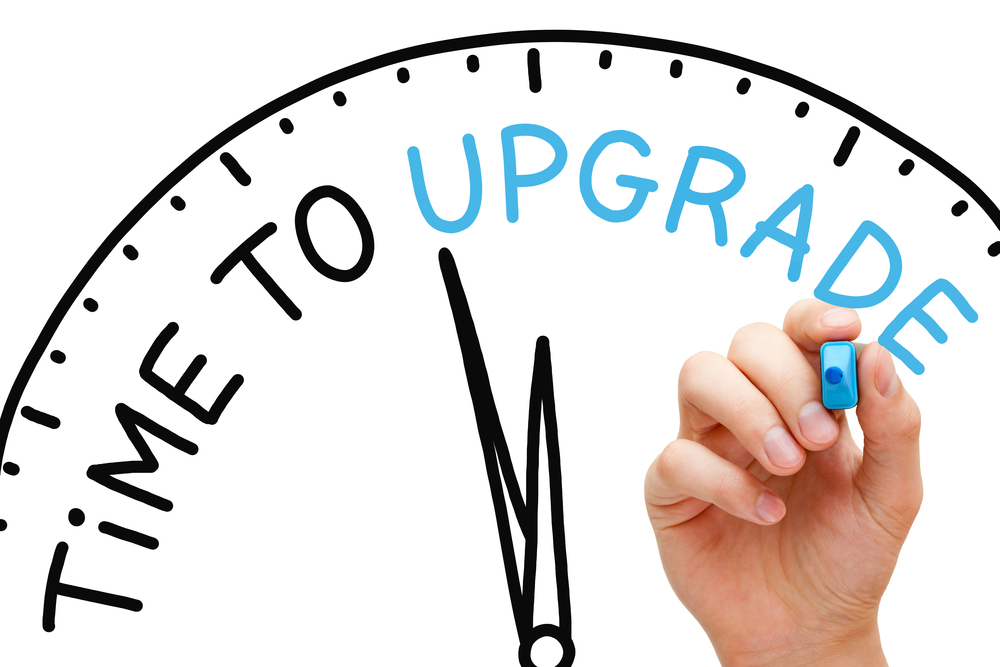 Whats included for Free
Although Affilorama offer a free starter package you have to remember that they still need to make money at some stage. Surprisingly, the free version includes unlimited access to over 85 video lessons with PDF lesson notes. You get both the video and written format just by signing up with your email. The lessons are tailored for newbies but can be used by seasoned marketers as a refresher. 
The lessons include topics such as SEO (Search Engine Optimisation), How to build Websites, Marketing ideas and more. Each lesson is accompanied by a video to help with the training. For a free package, the lessons are surprisingly detailed and don't feel inferior. You are provided with great tips and information. At this point Affilorama doesn't look dodgy. Lets hope it stays that way…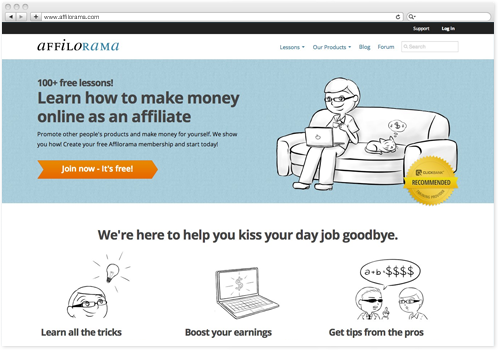 Trialing Premium 
If you're happy to proceed, you will need to pay a small sign up fee of $1, for a 30 day trial, which increases to $67 per month after the trial. What does Affilorama include in its premium features?
Tools and Training for Premium
You are provided with over 20 additional training videos although it's hard to determine how regularly these are updated. Further topics, often missed out by other training platforms, are explored such as creating digital products. 
The tools sections includes Keyword research, checking Keywords, Writing and SEO tools. Another newer section that has been added is a system that blends Google analytics, WordPress and SEOmoz together so that when you add your website it will retrieve all the useful details such as your site links, your site's ranking, top keywords etc. The trade off is that you will need to provide them access to your Google analytics data which feels a bit intrusive although the positive is that all your data can be accessed from one place.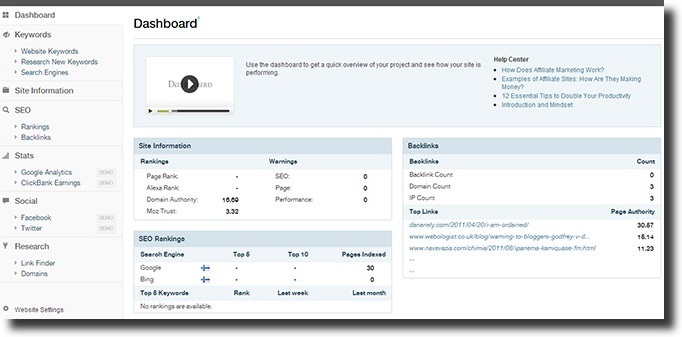 Affilorama Forum
A marketing community is judged by the strength of it networking capabilities and one contributing factor is its forum. I'm glad to say that the Affilorama forum is huge and has plenty member interactions. A majority of the topics that I browsed received quick responses usually within a day.  
What are they Selling you?
Inevitably there's going to be a stage where Affilorama have to make money. After all, they are a business and every business needs cash to survive. How much exactly will it cost to be a part of the Affilorama program? I'll look at each element separately and leave you to decide what parts you need.
(1). Membership cost
As stated earlier, signing up to Affilorama starts at a mere $1 for the first 30 days then increase to $67 per month, which is more than other equivalent products including my number 1 recommendation found here.
The Affilorama monthly cost gives access to: 
Premium Software Tools.

Free Web Hosting for Fifteen Domains.

Monthly Training Magazine.

Affiliate Blog Bootcamp.

30 Quality PLR

(private label rights)

 Articles each Month.




---
(2). AffiloBlueprint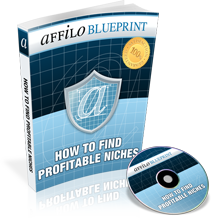 AffiloBlueprint is the total package which compliments the membership. It will set you back a pricey $197 or $597 if bought together with a year's membership. The Blueprint itself is an A to Z guide for online marketing.
You are also provided with the AffiloTheme (more on this below), some webinars and given access to the forum. The price for all of this seems a bit steep considering rival products offer similar features at a cheaper cost. Having said that, at least what you pay for at Affilorama is far from inferior. Their product is of high quality but it comes at a cost.
---
(3). AffiloJetpack
Of all the products that Affilorama is selling, I would say that Affilojetpack provides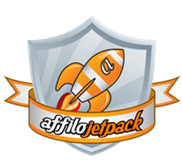 the least value. Its an expensive product that provides five separate website templates for you to build five websites. I've been down this path before. The problem is that the resources provided i.e. articles, reports and images, all appear to be useful but are given to every person that buys Affilojetpack, which means Duplicate Content.
Unless you have the time and energy to change the templates to be unique, Google will see this as duplicated material and potentially penalize you for it. This a big no no in online marketing. If you didn't know, at least now you do.
If Affilojetpack cost less money then it might have been a good idea to buy the product and use it as reference point to build your own site, but the fact that it costs $497 wouldn't justify this.
---
(4). AffiloTheme
It's fair to say that the most popular website building tool for online marketers is WordPress mainly for its vast library of themes, endless customisation features and plugins. Affilorama took advantage of this by creating their own theme dubbed Affilotheme.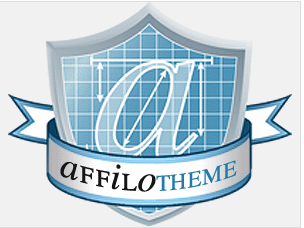 It costs $97 compared to similar themes priced at $40-$70 but is it worth paying the extra cost?
The theme is premium meaning that it provides additional features over a standard theme such as premium support, better flexibility with customization, a link cloaking tool, creating squeeze pages and if you're struggling to create a logo it even has a header creation tool. So if, like me, you're not that tech savvy and would rather not mess around with HTML and CSS code then this might just be the answer for you.
---
Pros:
Plenty valuable resources

Attractive trial offer

Flexibility to choose specific products

A Central point to Key features

Great user-friendly website and design  
Cons:
So is Affilorama a Scam?
The Affilorama review is now concluding and I'm sure you want to know whether it's a scam or not? It is not a scam.
From the onset it gives its members plenty of useful information even at the free level which is invaluable and this carries through across its many features. Even though its services come at a higher cost than similar products, it's still worth trialling the membership at $1 for the first 30 days then decide whether it's the right provide for you.