In this review, I'll take you through Tube Profit Sniper and reveal whether you can actually make profits of almost $2,300 per day from YouTube. Can you finally quit your day job with Tube Profit Sniper or is it another scam?
The fact that you've taken a moment to scrutinize this product before buying it should be applauded. You've done yourself a massive favour. Your due diligence will save you from wasting money.
A good bit of research always goes a long way in the fight against online scams. The good thing to know is that creating a sustainable full-time online business is not difficult. You just need to know where to look.
Before we go ahead with this review, you should know that I'm not linked to Tube Profit Sniper in any type of way. I'm not trying to sell you this program.
I'd rather provide you with an impartial review and reveal whether this system is a viable business opportunity.

This program is making huge promises. Let's be honest, earning $2,300 per day is life-changing, however, I have reason to believe that Tube Profit Sniper is trying to pull the wool over your eyes.
Tube Profit Sniper Review
Name of Product- Tube Profit Sniper.
Owner- Unknown.
Type of Product- Video Training on how to profit from YouTube.
Cost- $37 + Downsell to $17 + Upsells.
Who Is This Product Designed For? The affiliates promoting this product and the owner of course.

Tube Profit Sniper Summary
Tube Profit Sniper is a second-rate training resource created by an owner who would rather remain anonymous. The resources offered within the product are too rudimentary to help you earn money from YouTube. You can source the information elsewhere online free of charge.
Product Rating: 5/100
Would I Recommend It? Not a chance!
Highly Recommended: Discover how you can build a Full-Time 4-Figure Monthly Income with No Previous Experience
What You Need To Know About Tube Profit Sniper?
This is what we're told…

The people behind this system claim-
You'll earn money from people watching content on YouTube.
The program will do all of the leg work and sort out the technicalities so that you don't have to.
All you need to do is click some buttons and the money will start rolling in (if only that was true).
Their members are earning around $500 per day (yeah, right).
In the next 24 hours, you can be a part of a group earning $500 per day with virtually no effort.
The system takes just 17 minutes to get up and running.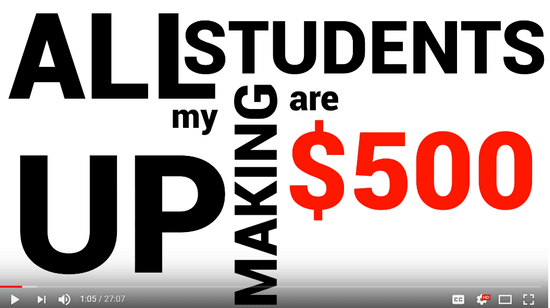 To the untrained eye, this sounds like a dream opportunity too good to pass up.
I've been reviewing scams for several years and can already spot the telltale signs of a deceptive product that is trying to grab your cash and give you virtually nothing in return.
It's only fair to show you the proof before calling Tube Profit Sniper a scam. I'll spend the rest of this review doing just that.
Before exposing the truth, let me first show you how the product works
Exploring Tube Profit Sniper
According to the sales video, Tube Profit Sniper works like this:
Start by choosing a topic that you enjoy viewing on YouTube.
Create a YouTube Channel.
Plug into Tube Profit Sniper.
Kick up your feet and watch your bank balance increase (really?!).
That's a load of tripe!
Here's what you need to do if you want to earn money from YouTube…
Choose a Niche.
Create your own YouTube channel.
Get hold of a decent camera and software to edit your videos.
Post great videos on your YouTube channel and promote them.
Build your personal brand.
Grow your list of subscribers.
Make money from your channel by marketing your products, promoting an affiliate product or earn money from Google Ads
A YouTube business is no different to any other online venture in that it requires dedication, consistency and hard work.
The high-earners on YouTube have all put the work in to earn their fame and substantial revenues.
However, Tube Profit Sniper claims that it can circumvent the effort it takes to succeed on YouTube. Apparently, you can simply link into this push-button program and money will start appearing in your bank account.
I can see why this would grab anyone's attention. Who doesn't want an easy way to make money? The truth about Tube Profit Sniper is the complete opposite.
Scammers use the technique of playing on your emotions as well as the urge to make fast cash as a means of attracting you to their worthless systems.
Try not to be susceptible to such nonsense.
A Deeper Look At Tube Profit Sniper
Inside Tube Profit Sniper you will find 9 video tutorials with a total running time of 2 hours.
The training covers the following subjects:
How to create a YouTube channel.
Giving your channel the professional edge.
Brainstorming keywords and niche topics.
Assessing the competition.
Creating Videos.
Publishing your Videos and ranking them through the use of descriptions, titles, thumbnails and tags.
Although the training covers things that you need to know about YouTube, it barely scratches the surface. The training is too basic to make $2,300 per day.
The training only runs for 2 hours and it's not enough time to cover all of the above subjects in great detail.
In addition to that, the same information can be sourced at zero cost elsewhere online.
You can even find helpful tutorials on YouTube itself covering ways to earn money from the platform.
The leading strategy to earn big bucks from your YouTube channel is to build a personal brand and build authority around your subject matter.
It certainly requires time and effort. Becoming an affluent YouTuber doesn't happen overnight as Tube Profit Sniper seems to suggest. You will need to dedicate some hours into filming videos and editing them.
And for this reason, I find it difficult to believe that you can profit from YouTube on autopilot.
Highly Recommended: Discover how you can build a Full-Time 4-Figure Monthly Income with No Previous Experience
Tube Profit Sniper Exposed!
Okay so here's what you've all been waiting for. The following part of the review shows the proof that Tube Profit Sniper is full of empty promises.
(1) FALSE Customer Testimonials
Yet again, Tube Profit Sniper has gone down the route of paying actors that pretend to be successful members. They've hired these actors from Fiverr to shoot videos with fake testimonials.
The "customers" shown below are nothing more than hired actors.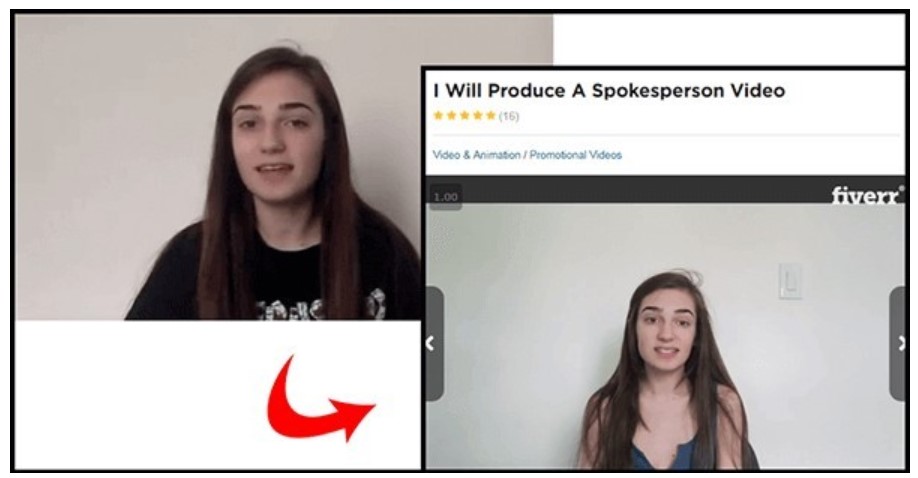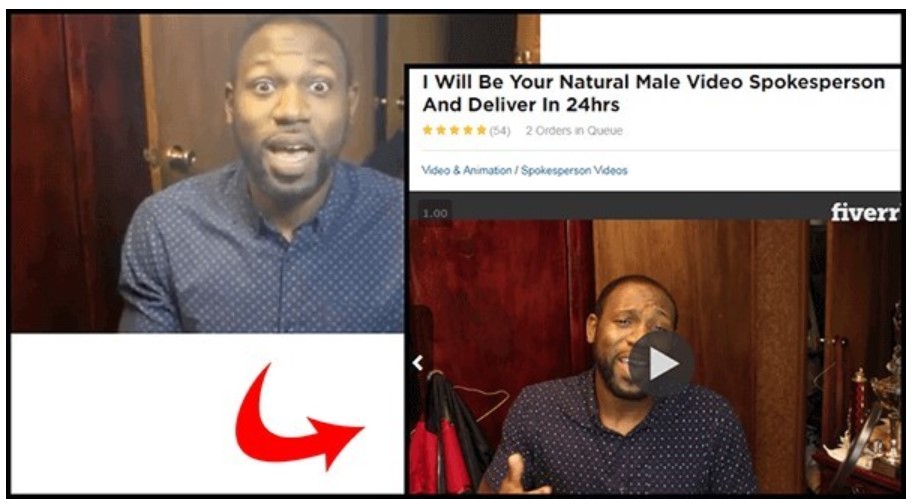 It's very easy to find an actor that provides a "spokesperson service" at a very low cost. One thing that I know for sure is that these actors have not used any of the systems they are giving testimonials for.
I recognise a lot of them from previous scams. Sadly, these actors offer their services to hundreds of scams circulating online.
As a rule of thumb, don't believe the customer testimonials that come with a hyped-up product. It's most likely a phoney testimonial purchased from Fiverr.
This leads me to my next question. If Tube Profit Sniper is a money-making machine, why does the owner need to hire actors to create false testimonials?
(2) FALSE Social Proof
The Tube Profit Sniper sales page contains an area with minute by minute live twitter and facebook feeds (see below):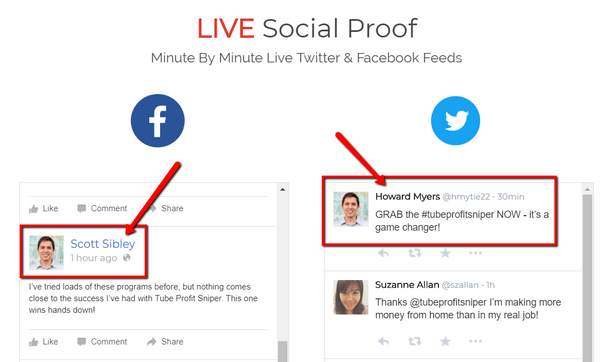 The social proof appears to be fabricated. A closer look at the feed reveals that the positive customer feedback is questionable.
The people at Tube Profit Sniper have included an identical photo for 2 different testimonials.
The Facebook feed shows a picture of a guy called Scott Sibley, however, the Twitter feed shows the same picture with the name Howard Myers. Both names have an identical profile picture!
This discovery is enough evidence to see that the "LIVE Social Proof" is a hoax, there's no need to investigate further.
(3) FALSE Income Proof
The sales page also displays a feed of "members" that are apparently making hundreds per day through the system.

Let's think about this for a second. Even if these members were earning so much money, how would Tube Profit Sniper know? They don't have access to anyone's YouTube account to know how much money they're making.
Therefore, the proof of income is a falsehood.
My Top Recommendation: Access Market Leading Affiliate Marketing Training to Make a Full-Time Income.
(4) Deceptive Sales Video
The scammers try to trick you into thinking that you're viewing a live stream shown on the sales page.
The truth is, the "live stream" is merely a previously recorded video.

Tube Profit Sniper claims that nearly 13,000 people are viewing the stream live right now, however, if you click through to the YouTube video you can see that it's only received 1,200 views.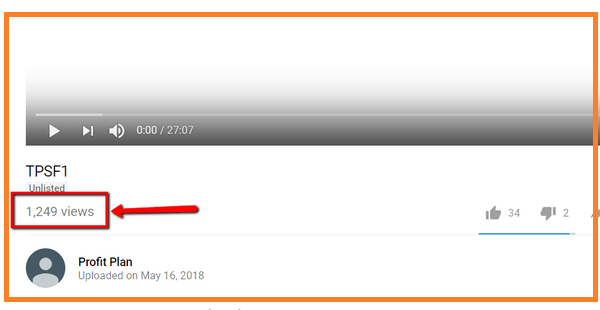 The sales page is riddled with false incomes, testimonials and misguided information with the same goal, to make you feel like you're missing out, therefore, persuade you into buying Tube Profit Sniper.
If this product was the genuine article, it wouldn't need to lie to get your custom.
(5) You Need Traffic To Make Money
Tube Profit Sniper states that it can build up cash through YouTube, however, you are never shown how to drive traffic to your promotions.
In reality, the only strategy to accelerate progress is to run a campaign of paid YouTube Ads.
Remember, the training provided inside Tube Profit Sniper is rudimentary and only introduces you to basic steps such as creating a channel, finding a niche and uploading videos but nothing beyond that.
If you don't learn how to direct traffic to your videos you will not profit with YouTube! It's as simple as that.
(6) The Owner is a Repeat Offender
There is something important that you need to know about Tube Profit Sniper…
The elusive owner behind this program also runs a string of other questionable products that share many similarities.
Is it a coincidence that you can't make money from any of these systems?
Below, I've included an example of a scam named 60 Minute Profit Plan. The sales page for this scam is designed virtually the same as Tube Profit Sniper. We can clearly see that the program has been made by the same people. The layout and content is a mirror image of Tube Profit Sniper!
See for yourself below: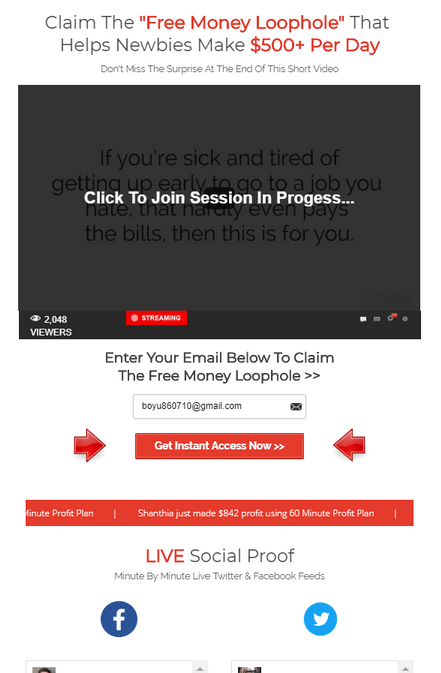 On top of that, there's another shady system doing the rounds and guess what it's named?
eCom Profit Sniper
It's a variation of the same product (probably created by the same person) and as a result, you get nothing in return if you're hoping to make a profit.
The owner has cleverly created a product cycle that interlinks all of his products so that they continuously cross-promote each other as Upsells within their respective membership areas.
At the end of the day, the only winner here is the owner. His goal is to make as much money from selling a worthless product that has been duplicated and rebranded to appear different.
In return, you would have wasted your time and money.
Advantages of Tube Profit Sniper
To keep this review balanced I'll try to find some advantages of using Tube Profit Sniper.
But be warned that I'm clutching at straws here.
(1) Video Training is Provided
The owner does go to the trouble of providing us with guided training which demonstrates how to start a YouTube business, however, the information is too brief and basic.
You would need a lot more training to improve your chances of success.
(2) At Least You Can Get Your Money Back
The final advantage of Tube Profit Sniper is that it comes with a 60-day money-back guarantee if it's purchased through the ClickBank marketplace.
If your reading this review and have already bought the product, it's good to know that you can claim a refund if you're still within the 60-Day grace period.
Is Tube Profit Sniper a Scam?
Tube Profit Sniper is a mixed bag. On one hand it provides a (basic) training plan but on the other hand, it hypes up the product to appear as though you will make hundreds or even thousands from YouTube with no effort involved.
The truth behind Tube Profit Sniper is that it uses fake testimonials, false social feeds and the owner runs a string of similar dubious products. Would you call this a scam? I would.
Regardless of what you want to call this product, I would recommend staying clear of its empty promises.
If making money on YouTube was so easy, we'd all be doing it.
My Top Recommendation: Access Market Leading Affiliate Marketing Training to Make a Full-Time Income.
The Top Earners at Tube Profit Sniper
We've established that Tube Profit Sniper is a low-quality product with a primary purpose of profiting its owner, however, there's another set of people cashing in from it…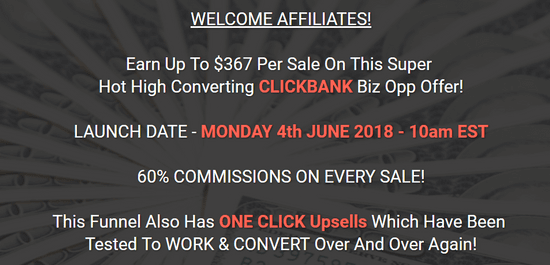 The affiliate marketers promoting Tube Profit Sniper are making a commission from each sale of this product, therefore, they will also take a share of the fee that you're charged if you sign up through their promotions.
The above image clearly shows that affiliates can make up to $367 for each sale, therefore, any positive reviews about Tube Profit Sniper are most likely an affiliate promotion.
The Upsells inside the product costs a lot more than the initial $17 and are the reason why affiliates can make up to $367.
How Do I Use The Internet to Make a Full-Time Salary?
Like with anything else, making money online is a skill that can be learnt, it only requires a bit of dedication and consistency but it's totally worth it when you can one day walk into your boss's office and fire him/her.
I've personally learn't how to generate a monthly income stream, with no previous knowledge. I can work where I want and when I want. You can do the same too. Find out more here.