Is Shopping Sherlock a Scam? First of all, let's find out what products and services the company provides. Shopping Sherlock is an MLM (Multi-Level Marketing) business, owned by Michael Wiedder, that offers paid subscriptions to a deals app and website.
Already I'm struggling to figure out why anyone would pay a subscription to shop for deals when they can do this for free elsewhere but we'll go into all that a bit further down.
---
Product Review of Shopping Sherlock
Product Name: Shopping Sherlock
Cost: $20 per year or $249 plus $35 per month
Owner/s: Michael Wiedder
Rating: 3/10 ★★★☆☆☆☆☆☆☆
If you want to learn how to make real money online, read my top recommendation right here.
---
 
Uphill Struggle 
My gripe with Shopping Sherlock is that there are already plenty of companies, in the 'deals' market offering this type of service for free. If you decide to sign up to the Shopping Sherlock affiliate program it's going to be a tough sell to convince people to pay a subscription to find deals- after all these are people that want to make savings, not spend more money. I'm not saying it's impossible to make sales but it will be tough!   
Cost of Product
My research suggests that there isn't a way of using the website without becoming an affiliate member i.e. you pay for your subscription then receive a commission for each person that you refer to Shopping Sherlock. The cheapest subscription costs $19.95 per year which buys you "Registered Representative" status. At this level, the predominant method of earning cash is by selling Shopping Sherlock membership. 
The marketing of this product isn't very straightforward because the first impression I was given is that, as an affiliate, I would be paid commission based on the sales generated via their app, however, there weren't many details about this.
Apps and Options
As stated earlier, Shopping Sherlock isn't the only company that offers deals apps or a deals website. You probably have a few already saved in your favourites. Nonetheless, their app is available on Appstore (for iPhone users), Google Play store (for Android users) and a Web app as well.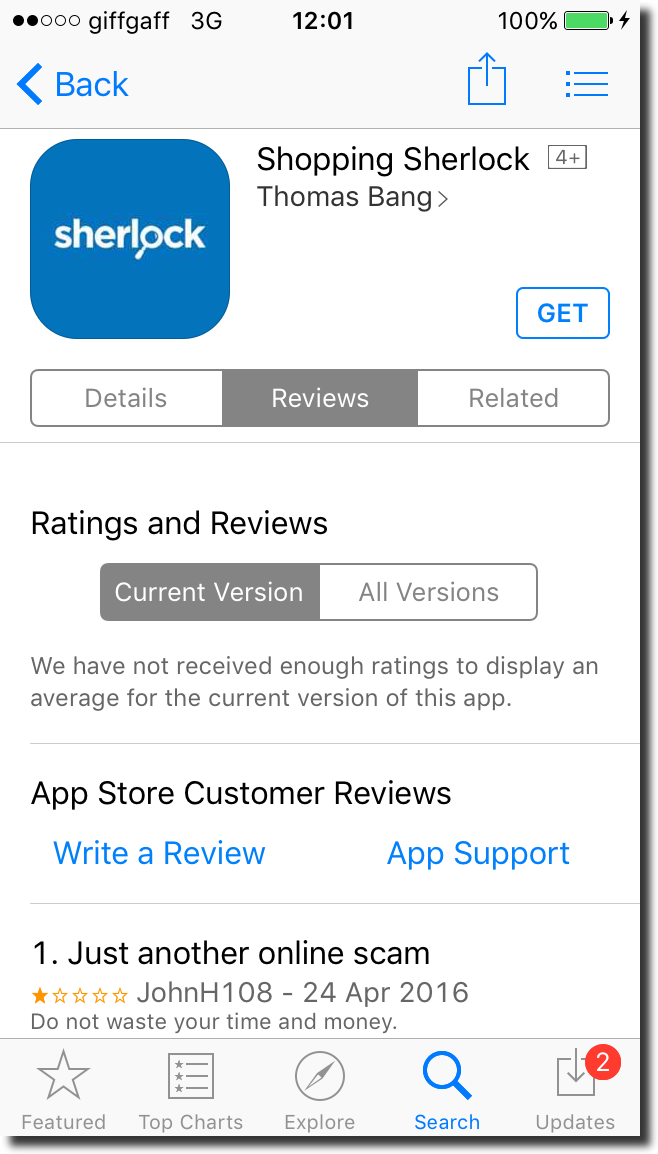 Companies like Groupon offer deals through their website and mobile shopping app (iPhone, Android users). Customer can sign up with their email address for free and start shopping for deals.
Deals2Buy has a huge site for deals on Travel, Electronics, Gardening, Clothing, Food etc. No signup required. They have mobile shopping apps for iPhone and Android.
Another service called "Submit & Forget" has a group of deal finders that goes out and sources your deals.
You might or probably know about these deal finders and plenty more, but my point here is that with all these free services readily available why would someone want to pay for Shopping Sherlock when they can have something similar for free?  
Shopping Sherlock only works with a few partner websites which means that the deals are limited to a small number of sites compared to the vast number of sites online with deals that customers could be missing out on.  
Affiliate Program Explained
Below is a video that I found detailing the basic structure of Shopping Sherlock's affiliate program and commission pay-out structure.
The commission pay-outs look quite good at the beginning until you calculate the percentage that you are actually receiving…  
Example 1: If I got $200 for 8 referrals to be in my team that looks good to me, wouldn't you say?
If each of the above referrals paid $250, that would be $2,000 profit for Shopping Sherlock. Out of that large sum of cash, I would get a meagre $100 which equates to 0.05% commission. (n.b. this commission rate would be for indirect referrals)  
If you want to learn how to make real money online, read my top recommendation right here.  
Example 2: You also receive $10 commission for each 4 recurring subscriptions in your team which equates to 7%. This is a decent affiliate commission for a physical item, but if this was a digital product then this would be quite a low commission.  
Example 3: The commission that stands out to me is receiving $100 per 2 affiliates that you sign up to your team. A payment of $100 for every 2 affiliates that you enlist means a commission rate of 20%.  
However, as mentioned at the start of this review, you are trying to sell a paid subscription for a service that people can get for free elsewhere. It's not a cheap service i.e. $250 + $35 per month. Selling ice to Eskimos seems like a fitting comparison.
Shopping Sherlock doesn't provide a trial period to try before you buy. Your recruits would have to put a great deal of trust in you and part with their cash if you somehow convince them that the product is worth the money.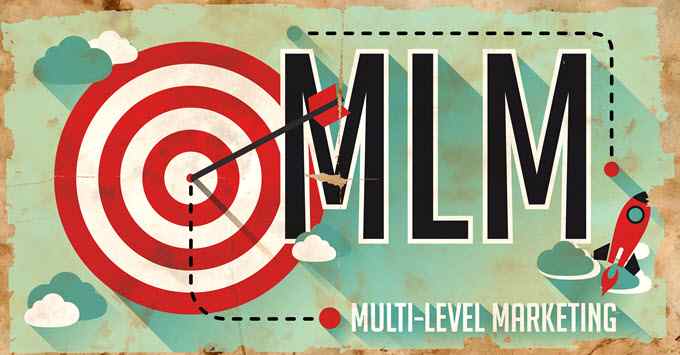 Is MLM the way to go? 
Although Sherlock Shopper is not a scam, it doesn't seem like a sustainable business venture. You would need to place a great deal of effort to recruit and grow your team for relatively low commission. You might be able to convince a few family members to sign up, which is a known drawback with MLM businesses.
This isn't the direction you should go… My solution helped me build my own online business from scratch and make a passive income- just click here
Conclusion
"Deal Finder" businesses don't really appeal to me. I would rather earn money building niche sites on topics that I enjoy and making bigger commissions without the hassle of recruiting a team and being dependant on their performance.  
If you would rather start an online business which focuses on a topic you have a passion for and make affiliate commissions promoting products or services you already use, you can do this in a simple and fun way. Create your 1st website for free and start earning money.