Is there an online program that you can plug into whenever you need money? Is there a program that fattens your bank balance at a rate of thousands of dollars every single day?
These are the types of promises that a system called Profit 365 is boasting.
In this review, I'll walk you through Profit 365 in its entirety and find out whether it can allow you stroll into your boss' office and quit your day job or if it's another scam.
Can Profit 365 fast track you to financial freedom and help you build your own online home business?
The fact that you've taken a moment to scrutinize this product before buying it should be applauded. You've done yourself a massive favour. Your due diligence will save you from wasting money.
A good bit of research always goes a long way in the fight against online scams. The good thing to know is that creating a sustainable full-time online business is not difficult. You just need to know where to look.
Before we go ahead with this review I'd like to let you know that I'm not linked to Profit 365 in any type of way. I'm not trying to sell you this program.
I'd rather provide you with an impartial review and reveal whether there are any advantages of using this system.

Profit 365 Review
Name of Program- Profit 365.
Owner- Jamie Lewis.
Type of Product- Affiliate Marketing / Paid Advertising System.
Cost- $34 one-off cost + UPSELLS.
Who Is This Product Designed For? NOBODY.
Profit 365 Summary
Profit 365 is an affiliate marketing product created by Jamie Lewis available through Clickbank. It claims that you can generate a handsome income, at the click of a finger, by utilizing ads and promoting affiliate products
The sales video is layered with promises of financial rewards, however, the truth is the complete opposite. You will encounter pricey Upsells and a shortlist of dubious affiliate products.
Profit 365 is overrun with common scam tactics, however, I'm hoping it can prove me wrong and, hopefully, turn out to be the genuine article.
Rating: 2/100
Would I Recommend It To Anyone? Never!
Highly Recommended: Discover how you can build a Full-Time 4-Figure Monthly Income with no Previous Experience
How Does Profit 365 Work?
Profit 365 is a "get rich quick" program created by Jamie Lewis. He is associated with several questionable products such as Profit Injector and Auto Chat Profits.
These products all share some similarities. Is it a coincidence that you can't make money from them?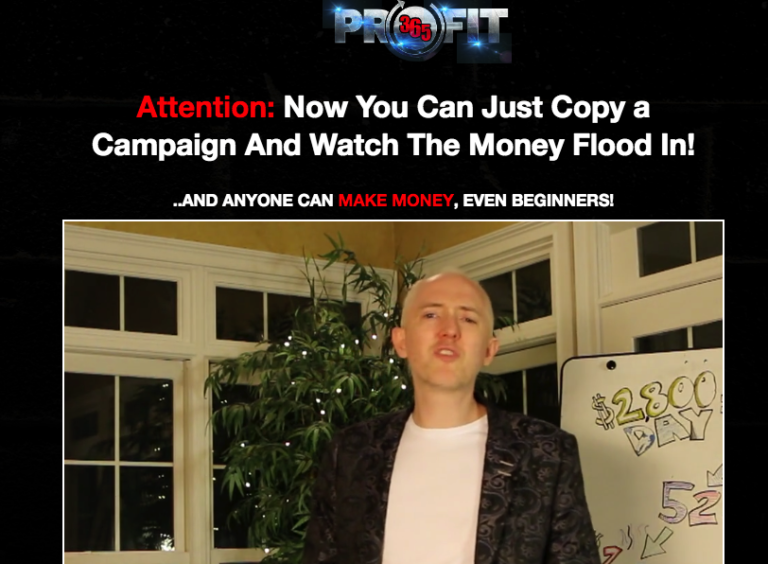 We are told the same old story, Jamie explains that his push-button system generates money with virtually no effort required from you.
All you need to do is switch on the program whenever you need money.
I'll demonstrate why Profit 365 is a complete farce and why you should not believe what Jamie is telling you.
A Closer Look at Profit 365
As you watch the sales pitch, Jamie Lewis explains that all you need to do is turn on the system and it will start bringing in money.
The system supposedly drives traffic directly your affiliate products from multiple sources all over the internet.
Jamie claims that his family and friends are enjoying high profits through his system. Apparently Profit 356 is working for them, therefore, it will work for you.
It's up to you whether you decide to take his word or not.
However, the system sounds too good to be true. Can you honestly make thousands of dollars per day just by switching it on?
The reality is, making money online is not as easy as flicking a switch. I've reviewed countless products that all promise the same thing but deliver nothing.
The only advantage of using Profit 365 is that it introduces you affiliate marketing, a genuine business model, but the program does not train you or provide the resources needed to succeed at it.
These systems are designed to appear as though they can fast track you to success and remove the effort needed to profit from affiliate marketing.
What Happens After Signing Up?
Once you've signed up on the home page, you'll be redirected to a video with Jamie welcoming you. He then talks you through various strategies to earn money online.
Jamie discusses the following subjects-
Using solo ads for email marketing.
PPC ads to direct traffic to your ClickBank affiliate products.
Sourcing ClickBank for potential products to sell.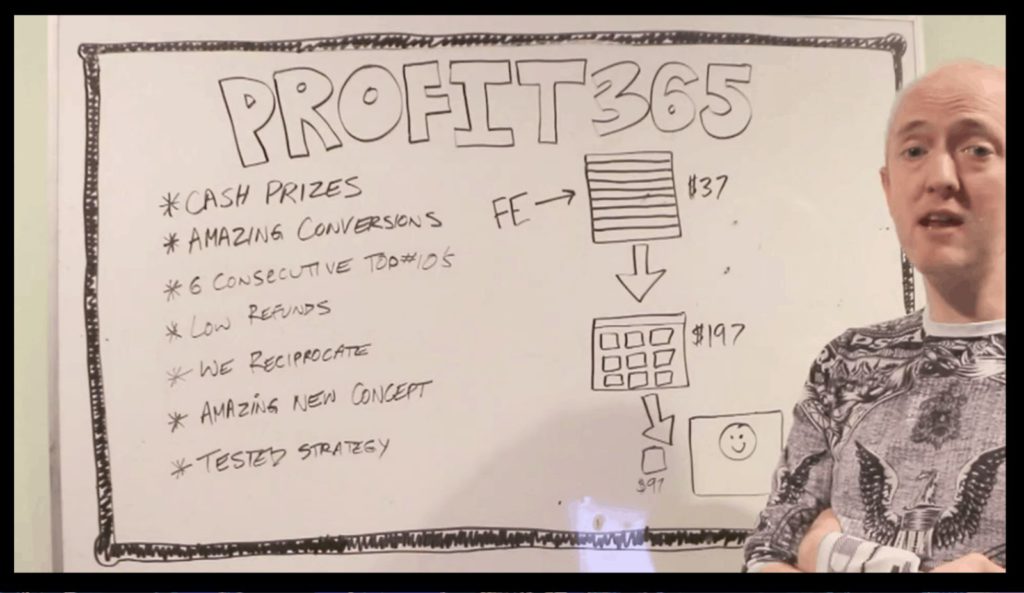 In a nutshell, you a given 40 solo ad templates that are considered to be geared for lucrative niches, you get carefully chosen keywords for your PPC ads and a shortlist of Clickbank items to sell.
Although these strategies can drive traffic to various promotions, there are several core principles you need to know before you get to this stage.
For starters, you need to learn affiliate marketing and get a good grounding of the entire process if you want it to work. Profit 365 will not give you the required training.
There's a lot to be done before even considering paid ads to promote products. It's a costly investment and should only be used once you know what you're doing otherwise you could waste a lot of money.
Using Solo Ads
You can buy solo ads on several sites online.
However, here's what you need to know prior to that-
SOLO Ads are used in email marketing to drive traffic and leads, with the goal of making sales. You will need to provide a selling email through which you're promoting your offer.
Every time someone clicks on your ad, you pay a fee for each click. The cost ranges between $0.10 to $1.00 per click.
Although this is a genuine advertising technique, it can become costly. Remember, you're only paying for traffic but that traffic doesn't necessarily ensure sales.
PPC Advertising
Pay Per Click advertising (PPC) is a strategy used in affiliate marketing. With PPC you are charged every time someone clicks on your ad.
In this case, you are paying for people to view the products in your promotions instead of relying on free organic traffic.
Google and Bing provide a PPC service which lets you bid to place ads that can be found when people search for a keyword matching your product offering.
However, PPC advertising is an expensive strategy that needs to be learnt and tweaked carefully to optimize profitability. Profit 365 does not provide sufficient training to equip you with the skills required to excel at PPC.
How Much Is Profit 365?
There's a one-off fee of $34 to access the products mentioned earlier.
This fee gives you unlimited access to the program and the membership area.
However, you should be aware that there are additional costs for Upsells. The Platinum Elite Customer Service package claims that you'll get a guaranteed response to queries within 24 hours. Shouldn't that be a standard part of the service?
You'll be inundated with various Upsells that amount to approximately $300 with little in return.
Jamie Lewis assures you that the additional products will supercharge the cash-generating process with Profit 365, however, I know that couldn't be any further from the truth.
Is Profit 365 The Right Product To Make Money Online?
If you're looking for a viable online work from home business, Profit 365 is not a reliable solution. Affiliate marketing is a legitimate business model, however, this program does not provide the level of training needed to make it a success.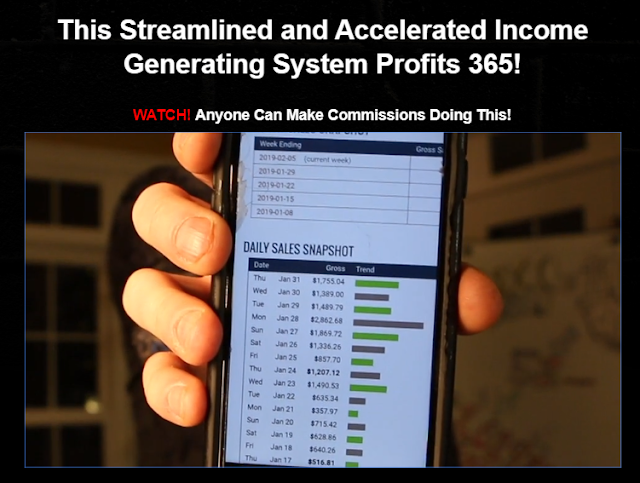 Highly Recommended: Discover how you can build a Full-Time 4-Figure Monthly Income with No Previous Experience
Profits 365 Exposed!
(1) Costly Upsells
If the core product is so good, why do we need to buy the costly Upsells that are thrown at us?
Inside the membership area, you are presented with several additional products created by Jamie Lewis that will cost you up to $300.
Take it from me, these low-quality products are not worth it. This is a ploy to squeeze more money from you.
(2) Advertising Is Not Cheap!
Okay, let's do the figures.
We've already established that advertising online through PPC or Solo Ads is costly. It needs to be viewed as a business cost that should be added to your running expenses.
Therefore, if your outlay is $100 towards an ad campaign and you earn $75 from that campaign, you've made a loss.
You have to recover the advertising cost, in this case, $100 before you can start profiting from the campaign.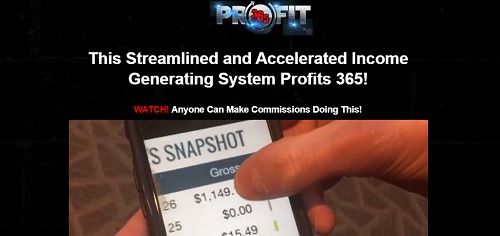 (3) Inferior Affiliate Products
Profit 365 directs you to various ClickBank products to promote.
The ClickBank marketplace is a mixed bag and as a result, you'll come across good products as well as bad. Let's just say the products sourced by Profit 365 are low-grade.
I'm certain that the products sourced by Jamie Lewis are identical to the list of programs created by him.
Jamie's product cycle is an endless loop of worthless products that will keep you chasing your tale as long as you keep throwing money at it.
My Top Recommendation: Access Market Leading Affiliate Marketing Training to Make a Full-Time Income.
Profits 365 Advantages
At Least You Can Get Your Money Back
If you end up buying Profit 365 and eventually realize that it is not a profitable opportunity, there's the option to get your money back from ClickBank less any advertising costs that you've already incurred.
The good thing is that ClickBank offers a refund option on all their products. Beyond that, there are no other pros to using Profit 365.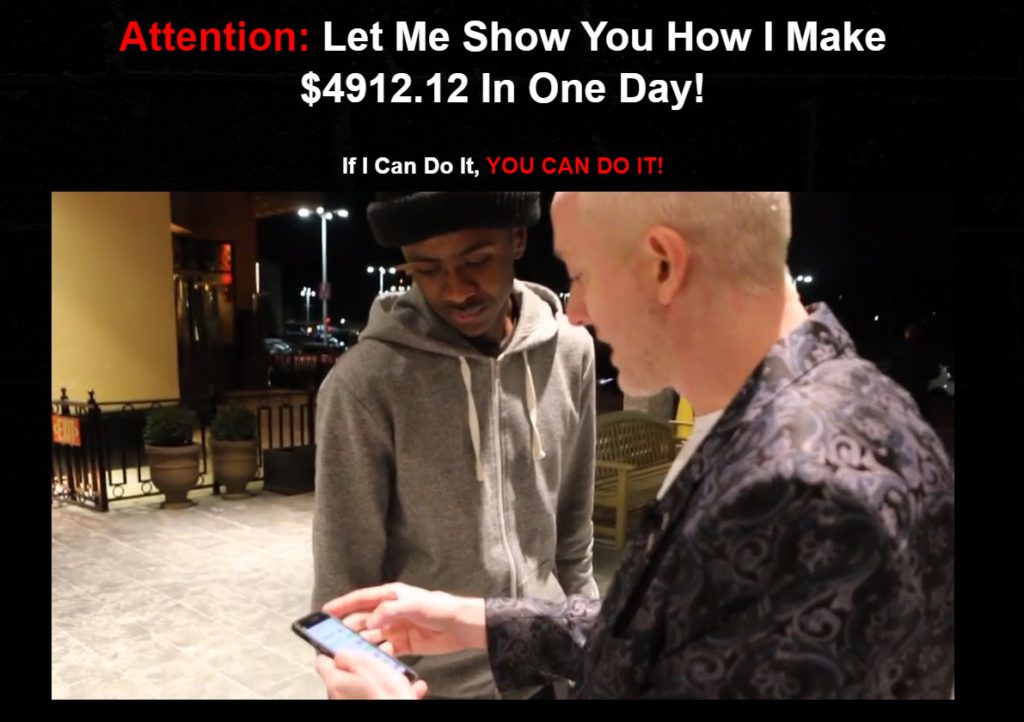 Is Profit 365 a Scam?
Profit 365 is a system that attempts to merge paid advertising with affiliate products to make money.
It falls short of the promises made in the sales video because affiliate marketing is a lot more involved than simply flicking a switch to earn commissions.
With this program, you are promoting low-quality products that bolster Jamie's income stream.
You'll also need to watch out for advertising costs, this strategy should not be used until you're well-versed at PPC or else you'll lose money. Sadly, Profit 365 doesn't provide a robust training plan to succeed at PPC or Solo Ads.
Overall, Profit 365 is a waste of money and time. It's a questionable product that sends you on a wild goose chase.
How Do I Use The Internet to Make a Full-Time Salary?
Like with anything else, making money online is a skill that can be learnt, it only requires a bit of dedication and consistency but it's totally worth it when you can one day walk into your boss's office and fire him/her.
I've personally learn't how to generate a monthly income stream, with no previous knowledge. I can work where I want and when I want. You can do the same too. Find out more here.